Odds of Manchester United owners leaving this season predicted at 4/6
Elon Musk 10/1 to buy club
Latest Manchester United ownership odds from OLBG
Odds of Manchester United owners leaving at a record low of 4/6
There's now a better chance than ever that the Glazers confirm their exit from Manchester United this season, according to the latest predicted odds from OLBG.
OLBG predicted that the chances of the Glazers selling are 4/6* before the term is up, with those odds coming down as rumours of their exit intensify alongside calls from fans for them to quit the club.
Any outright buyer of Manchester United would need to find billions to complete the deal in full, or form a consortium. One man with more than enough cash is Elon Musk, who is 10/1 to come buy the club after declaring his interest on Twitter before quickly pulling out.
The odds stated are based on predicted outcomes by OLBG.
OLBG predicted odds make it 4/6 that the Glazers SELL Man United this season as the pressure heaps on the owners!
Jake Ashton - Football Betting Expert - OLBG.com
Elon Musk 10/1 to buy club
As stated earlier, Elon Musk declared his interest in signing Manchester United in the early hours of this morning, but has since distanced himself from that.

It then took just 4 hours for Musk to deny buying the club, stating that it was just a long-running joke that he was making about buying sports teams.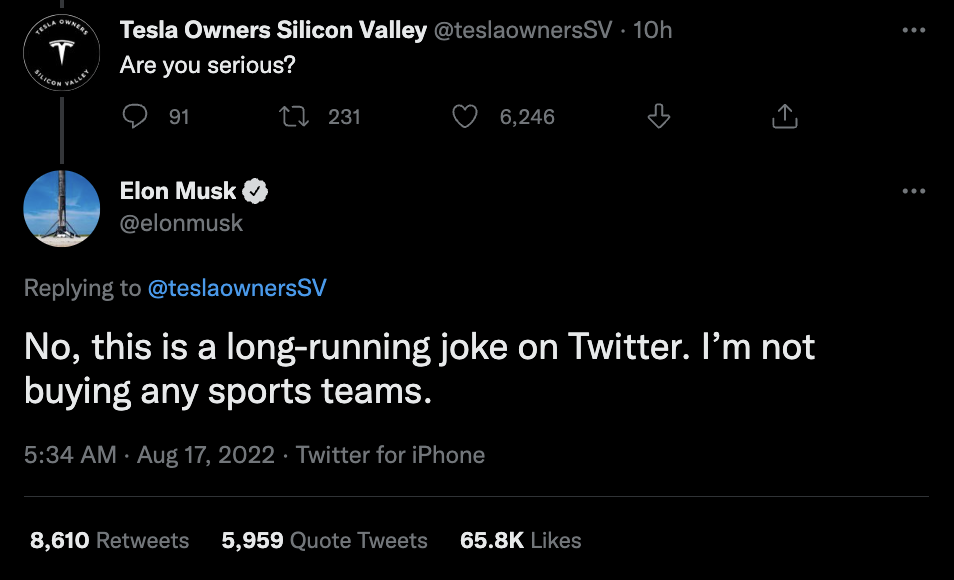 Latest Manchester United ownership odds from OLBG
Who will buy Manchester United? (outright sale or consortium leader)*
Sir Jim Ratcliffe 8/1
Nick Candy 9/1
Elon Musk 10/1
David Beckham 16/1
Mark Zuckerberg 20/1
Cristiano Ronaldo 25/1
Mike Ashley 25/1
Jeff Bezos 33/1
Conor McGregor 33/1
David Beckham 40/1
Bill Gates 40/1
Usain Bolt 50/1
Floyd Mayweather 66/1
Donald Trump 100/1
Boris Johnson 500/1
*novelty odds for editorial reference and aren't available for real money betting.