Partial Cash Out, Pre Set Cash Out Levels, and edit bet options mean bet365 have the best cash out product for punters
Read Our Review
Edit Your Bets
Preset Cash Out Figure
Works on In-Play too!
Read Our Review
If we had to choose one betting sites to recommend for cash out it would be bet365 because
Why bet365 are Best for Cash Out
The Most Flexible Cash Out
Auto Cash Out Management so You Don't Miss Your Target
Edit my Bet Option to Remove Selections
This article provides info in-depth of the bet365 cash-out, and more in the Top 4 Cash Out betting sites.
It then goes into detail for each bookmaker and finally lists all bookmakers that offer cash out on their betting apps.
The table below provides quick links to the section of this article containing the cash out info for each bookie and information if any free bets are available.
bet365 Cash Out Guide
bet365 has taken the honours of being recommended as the best cash out betting site feature with its distinct advantage on flexibility.
Here, we run through the additional options of partial cash out and auto cash out.
bet365 Partial Cash Out
The difference between full cash out and partial cash out, is that simply you can cash out only part of the total offer, leaving the remainder to run to conclusion.
Full Cash our or Partial Cash out
You can choose to cash out full stake, or take just a part of the win and leave the rest to chance.
This is quite a cool way of protecting your original stake on an accumulator if you already have winners with more events yet to start. Or you could even cash out your stake plus some profit, with the assurance that whatever you have partially cashed out is safe in the bank, and the remainder of the bet.
To use partial cash out, there is a slider, which you can move left or right to determine how much you want to cash out
bet365 Auto Cash Out
This is a very clever and popular function from bet365.
Auto cash out allows you to set an amount you would like to cash out at any given point in your bet's life as long as the total cash out gets to a certain point.
Auto Cash Out
Select an amount you would be happy cashing out for and it will do it for you. Great if you are not around to manage your bets.
For instance. You may decide that if the total cash out the offer at any point reaches £100, that you would decide to cash out everything. Simply set the auto cash out to do so, and you can go about your business knowing your cash out decision is ready to act should the given point be reached
This also works for partial cash out too, so again, if the total cash-out offer reaches £100, you can set the auto cash out to trigger at that point to cash out £50 and leave the bet then to conclude
Cash Out Betting Sites
The following list shows some of the more popular bookmakers that currently offer cash out and the type of cash out they offer.
Top 4 Cash Out Bookmakers
These are the top 4 recommended cash out betting sites. Or see the full list further down the page.
Click on the bookmaker name to read the full cash out review for each, or click on 'review' to read the full bookmaker review
William Hill Cash Out Guide (Cash in my Bet)
William Hill call their cash out function 'Cash-in' - Same difference.
What is impressive with William Hill is the vast array of not only sports that offer cash out, but also the depth of markets, both pre-event and in play
With Partial cash-out also available, it was a close run thing with bet365. Had there been an auto cash out option for William Hill, coupled with the ranges of markets, they could well have been number 1
William Hill is a solid alternative cash out to bet365 if Auto Cash-out is not something you are in search of.
Betfair Cash Out Guide
Betfair has excellent cash out facilities. Of course, this is the automated version of what in-play traders are doing all day on the exchanges, but the betfair sportsbook offer you the opportunity of trading with the cash-out facility too.
With full and partial cash out options, another exciting aspect is that betfair cash out also runs in play on horse racing, so rather than the market being suspended once the race gets underway, there is a faster refresh rate and you will see live cash out updates during a race.
Paddy Power Cash Out Guide
Paddy Power also offers a partial cash-out option, putting them on par with Betfair.
Well, that makes sense given they are one and the same, but anyway.....
Be aware of events within your bets that may not be going in-play. Lower league football perhaps, or more obscure football leagues.
If these selections form part of your bet, you may find cash out unavailable during the event.
So always check to see if the football matches you are including in your acca are available for live in-play betting too.
Everything You Need to Know About Cash Out
This article will explain everything you need to know about the cash out feature which is now a common part of betting - especially on football accas.

Cash-out has become very popular in recent years and is a bookie feature that allows you to settle your bet at any given time before the event or events finish for a set payout.
That amount varies depending on how likely your bet is to be successful.
Cashing out on Footy Accas
It is most commonly associated with football accumulators with punters cashing out of bets either late on in matches or when several matches are already successful and there is one match remaining on the bet .
How Does Partial Cash Out Work?
Partial cash out gives you more control over your cash out.
With full cash out the decision is solely whether or not to completely settle your bet there and then.
After a winner, you may be able to remove your original stake
With partial cash out you can cash out any percentage of your bet and leave the rest to run.
For example, you might decide you are willing to give up some of your winnings in order to ensure you don't lose your original stake amount, leaving the rest of your bet to ride as normal.
This spreads out the risk/reward of cashing out.
When Should You Avoid Cashing Out?
Cash out is heavily pushed by bookmakers with good reason - the odds heavily favour them.
It's true that some punters win from bets they would ordinarily have lost from but it's also true that some punters win a lot less from bets that would have yielded a higher return had they not cashed out.
Understand the value of the cash out option
The really important factor is the value perspective of cash out. In exchange for having the option to easily take a sum for an unsettled bet, you lose out on a lot of value.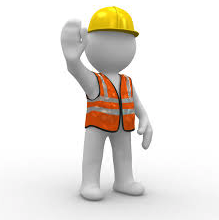 For example, you might stand to win £600 if the last leg (a 2/1 shot) of your £30 19/1 acca wins.
This means your bet at this time is effectively £200 on that selection at 2/1.
If you cashed out at the true odds your return would be that running on total of £200.
However, the cash out option will offer you much less than the true value of your bet so far and is actually more likely to be around £100 in this example.
Exchange Instead of Cash Out?
There is another option and that is to use an exchange such as Betfair that allows you to lay selections as well as back them.
In the above example, you'd have to lay your final selection at 2/1 which is effectively a bet on the selection not to win at 1/2.
This means you are risking £400 to win £200. If your last selection wins you'll get £600 back for that bet but will have lost £400 on the exchange and if the selection loses you'll win your lay bet giving a £200 returning meaning you'll have effectively cashed out for £200.
How about a Dutching Alternative?
A slightly more complicated alternative to laying the remaining selection is to 'dutch' all the other outcomes in the event (read more about dutching here).
This is relatively straightforward if you have backed a team to win a match as there are only two other outcomes (the draw and the loss) but much more complicated if you've backed a horse to win a 20 runner race.
When Should I Cash Out?
As cash out through the bookies offers a convenient but poor value method of ending your bet early it should only be used if you want to 'cash out' but can't do so at better value through a betting exchange or by dutching the other outcomes.
The most common reason why the cash out function is the only option to settle the bet early is liquidity.
Cash out is usually used on football accumulators and a lot of punters include many teams in their football accas with potential returns often in the thousands or tens of thousands.
A lot of punters don't have the money sitting around to lay off their bet or cover all the other outcomes so they can only use the cash out function or let the bet ride.
The Great Leicester City Cash out fiasco
This was also the case when many punters backed Leicester to win the Premier League in the 15/16 season.
Although the stakes were relatively small (£10 or less many) the odds of 5000/1 were huge.
Stories of punters cashing out for huge amounts towards the end of the season often hit the headlines and in many cases, those punters who stood to win in the region of £50,000 would have won a lot more by laying their bet off on Betfair.
However, they would have needed to have tied up around £10,000 to £15,000 on the exchange for a few months and not many had that option so had to accept the cash-out amount.
It might also be impossible to lay/dutch your way out of a bet if several selections are all in play at the same time.
If you've placed a 5 team acca on teams that all play at 3pm on a Saturday all the games are going to end at pretty much the same time, you're not going to have the option to lay all those teams in an accumulator so you are left with two options again - cash out or let it ride.
An important cash out consideration
The most important consideration when deciding whether or not to cash out is to remember that you are effectively backing your bet NOT to win.
Did Your Bottle go?
Or has your confidence changed in your original bet. Or, are you happy with locking in any profit regardless of the result?
Is your original thought pattern still true?
That's the same bet you originally backed to win.
And you are most likely backing the bet not to win at worse value than when you backed it. If you are still confident about your bet winning it doesn't make sense to cash out.
If you no longer think the selection will win, perhaps due to some important team news or a going change at a racecourse, then cashing out/laying off is a good option to consider.
Who Are The Best Bookmakers for Cash Out?
The 5 cash out bookies above allow customers to fully and partially cash out their bets, and also allow cash out in-play.
If you take into account their brilliant live streaming services, then they really are the best bookies for cashing out.
Bet365 have even introduced an 'Edit My Bet' feature, meaning that you can remove selections and replace them with others that have caught your eye.
Not a bad set of choices to have if the last team in your acca is looking a bit shaky!
Cash Out FAQ's
Cash Out Related Questions [UK]
How does cash out work?

Cash-out works by offering you an amount to close your bet before it is has run its course. You will have a constantly updated cash-out offer which you have the choice to either accept or decline. There are other cash options such as partial cash out and automatic cash out too.

Why is Cash Out unavailable

Cash-out may not be offered on every market that you like to bet on. Usually cash out is very clearly marked when available and on some occasions, it will be stated that cash out is not available. A good example of this is on Betfair sportsbook, where cash out is almost always available on win bets on horse racing but almost never on the place betting markets. You can reply on Betfair for cash out unavailable to coincide with markets that do not go in play on the exchange

What does cash out suspended mean?

When you see cash out suspended appearing on your betting app, it usually means that an event of some significance that will change the beating odds has just happened and a new market will form shortly. A good example of this is in a football match. When a goal is scored odds change significantly and whilst that happens the cash out facility will be suspended until the new prices are available.
Can you cash out an accumulator

Cash-out was almost certainly designed for the purpose of being able to cash out on accumulators. As long as each selection and bet included in the accumulator is available for cash out then cash out should be available. If you have an accumulator with 7 selections and just one of those markets does not offer cash-out then you will not be able to cash out that accumulator.

Can you cash out a free bet?

Generally, you are not able to cash out on free bets, but there are exceptions. There are many regulations that come with using free bet credits so it is best to check the terms and conditions with the provider to see what their specific rules on cashing out free bets are.
Complete List of Cash Out Bookmakers
Here is a complete list of bookmakers that offer cash out in some form on their betting sites.
Cash-out may be available on all sports, or may be limited to certain sports and events, check each bookmaker for their cash out terms to understand the exact details.
We have also added a handy guide as to what we recommend each bookmaker for, whether that be best odds, football accas, in play betting or live streaming
| Bookmaker | Best For | Link |
| --- | --- | --- |
| 10Bet | Ice Hockey | Visit |
| 32Red | Special Offers | Visit |
| 888Sport | VIP Program | Visit |
| BetVictor | Best Odds | Visit |
| bet365 | Rated #1 | Visit |
| BetAtHome | Live Betting | Visit |
| Betfair | Footy Accas | Visit |
| Betfred | Lucky15's | Visit |
| Betway | eSports | Visit |
| Boylesports | GAA Betting | Visit |
| Bwin | Euro Football | Visit |
| Grosvenor Sports | Casino | Visit |
| LVBet | In-Play Football | Visit |
| Mr Green | Casino | Visit |
| Paddy Power | Racing Specials | Visit |
| Quinnbet | Promotions | Visit |
| sportnation | High Stakes | Visit |
| Unibet | Live Streaming | Visit |
| William Hill | Golf Betting | Visit |
OLBG Members' Thoughts On Cash Out
One great thing about the OLBG community is the wealth of betting experience out members can bring to the site and share for each others benefit.
As you can imagine, Cash Out has been a huge debating point since its introduction, and here I what some members had to say about it.
Positive Comments on Cash Out
If you are happy with making a profit as I am, then I am more likely to cash out rather than try and bleed the last drop of blood out of it. I am happy with a profit, I am unhappy with a loss, big or small.
OLBG Member 'pumpandball'
I use it and I like that you can do it in play (on bet365 anyway). For sure the bookies make a margin but I don't care about that. Circumstances change so I may not always agree with my initial bet.
OLBG member AntonyOLBG
I think its a handy thing to have. Simply speaking I have had 3 x payouts over 100 quid and all acca bets have lost.
OLBG Member 'jaydubs'
Negative Comments on Cash Out
Not all feelings about cash out are positive. To balance this section, here are some member thoughts who are not so keen on the function.
Normally when I look at a cash out on one of my bets, the return that they are offering you is so much lower than what you would get by doing it on say Betfair. I'd say 10-15%. I just feel like it's another way for the bookies to make money, in a big way
OLBG Member 'Insideman'
With betting everything is based on value for me and I rarely find that cash out is the value call.
OLBG Member 'The Shark'
People who cash out when they are waiting on 1 team who play later that evening or the next day drive me crazy. Why put the extra team in if you're going to cash out for a less amount than if you hadn't put the extra team in
OLBG Member 'doc2008'
Conclusion
Think about what bookies like to advertise. They want to push things that make them the most money. They offer incentives for punters who place accumulators because that is what they make the most money from.
Likewise when you see a TV ad for a bookie it nearly always mentions the cash-out option. This is because it always suits the bookie for you to cash out because you are balancing their books for them at worse odds than they are currently offering for other punters.
In some circumstances, it makes sense to get out of your bet and take the money but only rarely is it best to use the bookie cash-out option.
You can continue the discussion on whether or not cash out is a good thing and under what circumstances you should consider it on the OLBG forum.