If there were not enough different types of betting markets for football fixed odds, spread betting offers a huge range of other options for the football prediction experts among you.
You can find upward of 200 different football betting markets. Many of these will go 'in-play', as well, providing the opportunity to take in some o the action before making your prediction ever moving spread odds.
Different Types of Spread Betting Football Markets
This table shows the most popular spread betting markets available on football matches. To list them all would be too much in this view. For example, there are no fewer than 585 markets available to bet on for the Champions League game between RB Leipzig v Atletico Marid on 13th August
In addition, below there are some more in-depth explanations as to how these markets work and what to look for.
The list goes on and on. If this is your first time finding out about the types of bets you can make spread betting on football, some of even these basic and most popular betting markets may sound a little confusing.
Let's dig into a few of them a little deeper.
What is Supremacy Football Spread betting?
While you may never have hear of supremacy betting in football, it is in fact, one of the most simple way to spread bet on football.
Actually, this is spread betting version of 1x2 Full Time Result betting - There, That makes things easier right?
Supremacy Betting is Simple
A good way to start spread betting on football matches, as losses are relatively limited and can't get out of hand.
To be more precise it is the dominance of one team over another by the way of goals. and a typical line for this would be something like Manchester United being favourites to beat Arsenal and offered with a line os 0.1-0.3 goals.
If you thought this game was rie for an upset and wanted to bet on Arsenal, the underdogs to win, you would be betting on the number of goals they won by.
Let's say Arsenal won by a score of 0-2 and you bet £10 per goal
If you had bought at 0.3, you would win (2-0.3) x Your Stake - So 1.7 x £10 = £17
Supremacy can also refer to corners, goal minutes, bookings and more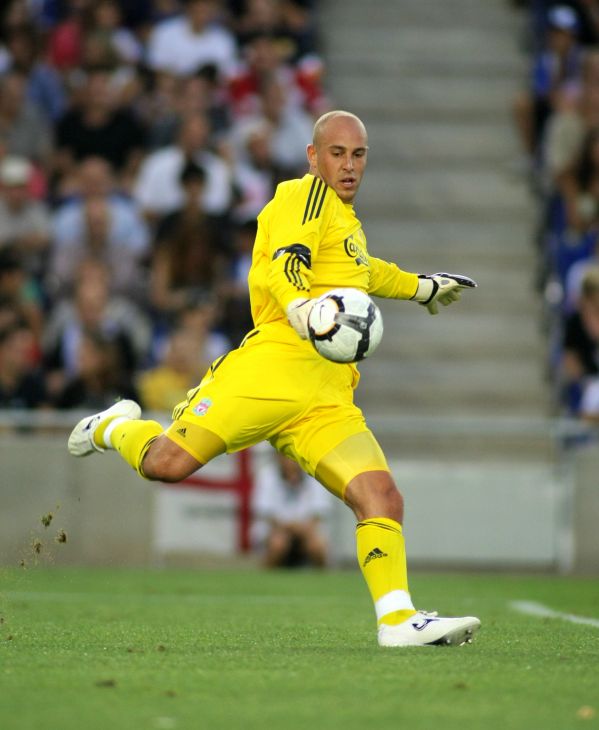 Total Goals
The total goals spread betting market is based on how many goals will be scored in total by both teams in a single match.
Using a similar scenario to the over/under 2.5 goals market in foxed odds, you will be offered a spread, perhaps 2.8-3.00 goals.
You can still bet under 2.8 goals or over 3.00 goals on this spread, but it is done a little differently.
When You Buy Total Goals you Know Your Maximum Loss
There can not be fewer than 0 goals, so you will always be able to determine your maximum loss when buying total goals spreads.
If you think it will be a high scoring game and there will be more than 3 goals you would but 3.00 for your determined stake.
If there were more than 3 goals, you would simply deduct 3 from the number of goals and multiply that by your stake for your win. 4 goals would qual 1 x your stake
I there was less, then it would work in reverse, whereby you would deduct the number of goals, from 3 and multiply what's left by your stake. A 0-0 game would result in a loss of 3 times your stake
Shirt Numbers
This is where things can get fun, or sticky.
The total shirt numbers market combines the shirt numbers of the goalscorers. So, if there were three goals in a game and the shirt numbers were 7, 10 and 11, the total shirt numbers score would be 29
What we have here is a situation where you have to consider both the number of goals that might be scored in the game and factor in the short numbers of the players you feel are likely to score.
IMPORTANT! Understand Squad Numbers on Shirts
These numbers can add up significantly for sellers, and a goalless games with a spread of 31-33 could be costly for buyers
Exciting and equally frightening scenarios can come into play in this market, so be prepared.
My first advice would be to lower stakes in this market, the table below will show you why, but for a quick idea, if you buy in a 35-37 game, predicting more than 37 at £10 as the result and the game ends goalless, you will lose £370.
In example 4 in the table above, let's imagine this is Chelsea v Manchester United
The game has ended 3-2 to Chelsea Giroud (shirt number 18) has scored a hattrick, whilst Marcus Rashford (10) score both United goals. It's not impossible I am sure you would agree. The total shirt numbers here is 54+20=74
A sell at 35 results in 35-74=-39x your stake!!!!
Think yourself lucky Paul Pogba missed the last-minute penalty that would have squared the game 3-3 as that would have added another 6 time your stake to your loss.
Bookings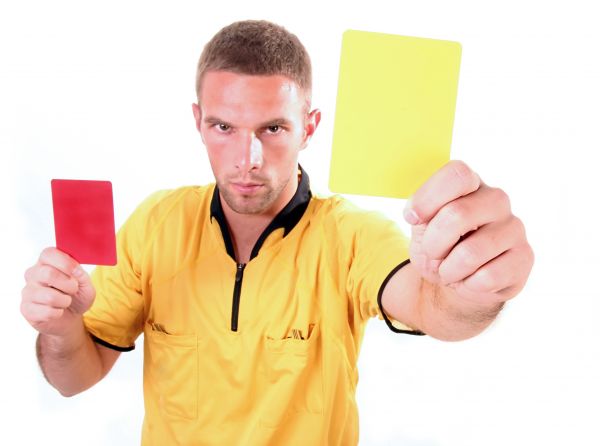 Bookings is easy to follow and again, like shirt numbers can swing heavily one way or another. For a specialised spread betting fan, this is a market that can be the bread and butter of long term profit.
The way the spread is created and scored is around a points award for yellow and Red Cards
Yellow Cards = 10pts
Red Cards = 25pts
A spread will be offered to but and sell based around the spread firm predictions and the calculation of your win or loss is the same as the table above.
By now I hope you are getting the hang of how to work this out, and how volatile one market can be over another.
Ultra Competitive Games Can Equal Cards
Derby matches and historical rivalries will see larger spreads offered in this market. Find an exception to the rule for profits, get it wrong at your peril.
Total Goals Minutes
One of the more simple markets to understand, but not so easy to predict are combining the time of each goal scored in minutes and buying or selling the spread.
Let's say the spread offered on this game was 120-130, let's look at the outcomes based on various results and goal totals minutes.
Final Result 1-1 goals scored in 5th and 23rd minutes - Total 28 minutes
Final Result 0-1. Goal scored in 85th minute - Total 85 minutes
Final Result 3-2. Goals scored in 21st, 33rd, 52nd, 60th and 89th - Total 255 minutes
The Stake on these spread bets is only £1, but take a look at how this would turn out
As you can see there are wild variation from a couple of very realistic results and goal times, and whilst at either end of the scale, large wins could be achieved, the possibility of large losses are possible. This market is one that should be considered very carefully before getting involved.
Whilst the game could end up goalless and land a big win for sellers, buyers would be licking 130 wounds.
Conversely, imagine a game between Manchester City and Southampton.
How Selling Can Go Bad
A late flurry of goals in the total goals minutes markets can badly burn sellers
Southampton the underdogs score a shock goal against the run of play just before the break in the 44th minute to be 0-1 at HT
Manchester City comes out in the second half, and do what everyone expected them to do which was score goals and record a comfortable victory, with goals in the 50th, 65th, 79th, and 85th minutes. Suddenly the goals minutes have increased to 323. That is some 203 points above the Sell, and thus 203 times the stake would be the loss!
How about another goal in the 90th minute!!! Another 90 times stake for that last gasp goal and you can see how selling can go very badly against you.