England Manager Betting
Statement from the FA
We are delighted to confirm that Gareth Southgate is continuing as England manager, and will lead our Euro 2024 campaign. Gareth and Steve Holland have always had our full support, and our planning for the Euros starts now.
The best betting sites have Chelsea manager Graham Potter as the favourite to replace Gareth Southgate when he does leave the England job.
Eddie Howe who has excelled at Newcastle United is the second favourite just behind Potter.
A name many may not have considered but whose chances the bookmakers like is ex-PSG and Tottenham manager Mauricio Pochettino.
Next England Manager Betting Odds
05 Feb @ 11:18 - Next Permanent England Manager

Chris Hughton

SP

Martin O'Neill

SP

Glenn Hoddle

SP

Alan Shearer dnu

SP

Mauricio Pochettino

5.00

Thomas Tuchel

7.00

Brendan Rodgers

8.50

Steve Cooper

9.00

Eddie Howe

10.00

Steven Gerrard

11.00

Graham Potter

15.00

Frank Lampard

15.00

Arsene Wenger

17.00

Sarina Wiegman

17.00

Michael Carrick

17.00

Wayne Rooney

21.00

Dean Smith

26.00

Steve Holland

26.00

Chris Wilder

34.00

Scott Parker

34.00

Sean Dyche

34.00

Rafa Benitez

34.00

Jose Mourinho

34.00

Pep Guardiola

34.00

Zinedine Zidane

41.00

Jurgen Klopp

41.00

Alan Pardew

51.00

David Moyes

51.00

Roy Hodgson

51.00

Emma Hayes

51.00

Gary Neville

67.00

Antonio Conte

67.00

David Beckham

81.00

Sol Campbell

81.00

Alan Shearer

81.00

Phil Neville

101.00

Steve Bruce

101.00

Sam Allardyce

101.00

Jamie Carragher

101.00

Aidy Boothroyd

126.00

Michael Owen

126.00

Rio Ferdinand

126.00

Paul Scholes

176.00
Graham Potter and Eddie Howe head the next England manager betting but both have been tied down to long contracts at their respective clubs.
Nigel Skinner - OLBG Editor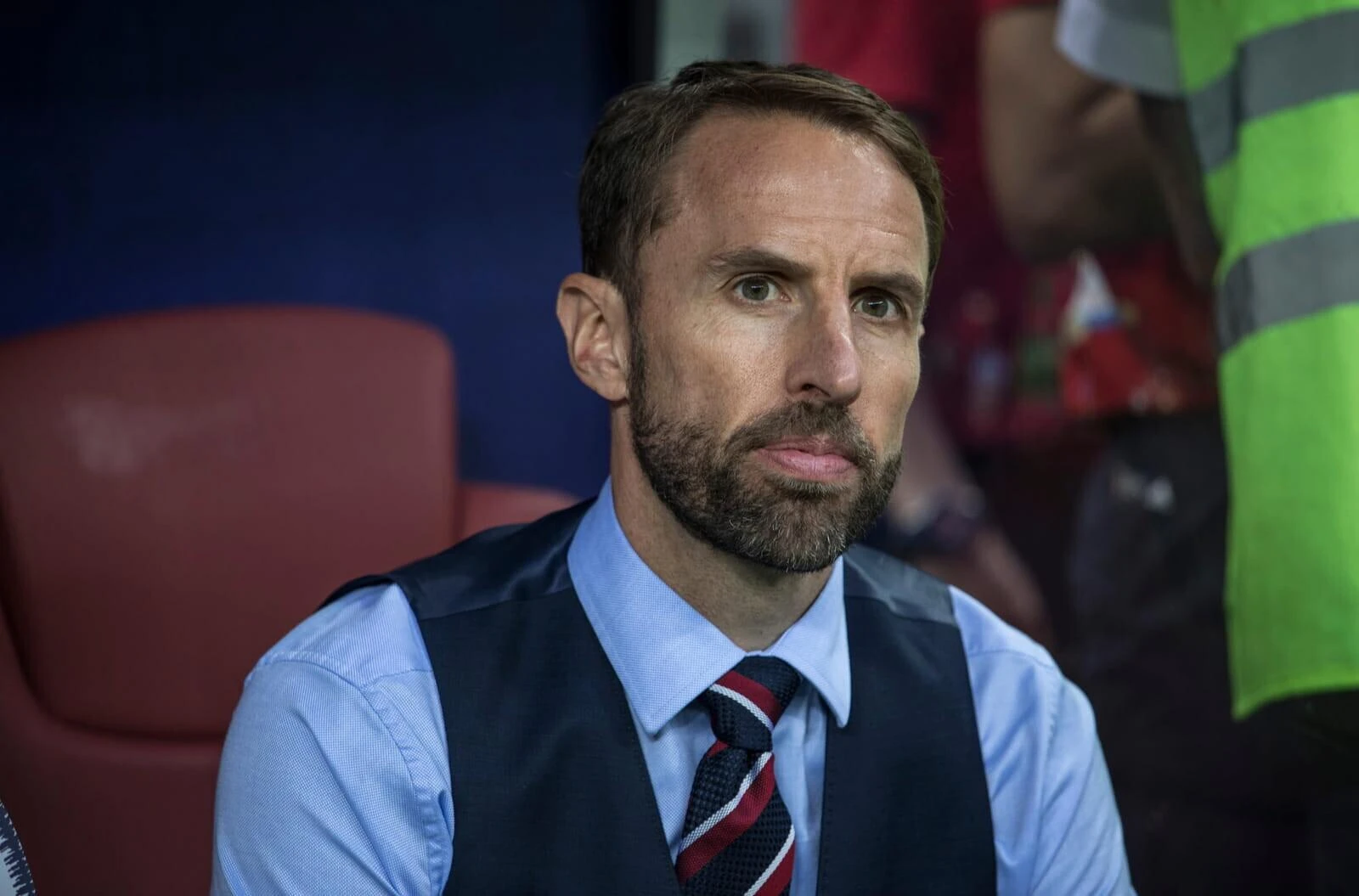 England Manager Gareth Southgate, Image: Shutterstock/Dokshin Vlad
Gareth Southgate Record
After the Qatar World Cup Gareth Southgate has a record of PL 81, W 49, D 18, and L 14. This is a 60% win record.
England Manager Candidates
Mauricio Pochettino
Pochettino has been supported to take the England job when it becomes vacant.
The Argentinian's career has spanned 4 clubs since he first took charge of Spanish club Espanyol in 2009.
Two spells in England at Southampton and Tottenham culminated in Pochettino taking charge of one of the giants of European football Paris Saint Germain, a club he played for.
Whilst in Paris he won the Ligue 1 title but could not secure the Champions League for the ambitious owners Qatar Sports Investments.
In July 2022 he was dismissed.
He was quoted at 4/1 for the vacant Aston Villa Job and 5/1 to replace Brendan Rodgers at Leicester.
The problem for Pochettino is that after PSG most clubs could be seen as a downward step, many chairmen may consider him "out of their league"
Managing England would put him back at the top of the tree.
Graham Potter
Another of the "new breed" of managers noted for their football intelligence and tactical nous.
Potter started his managerial life at Ostersund in Sweden and has had a spectacular rise to be now managing Chelsea.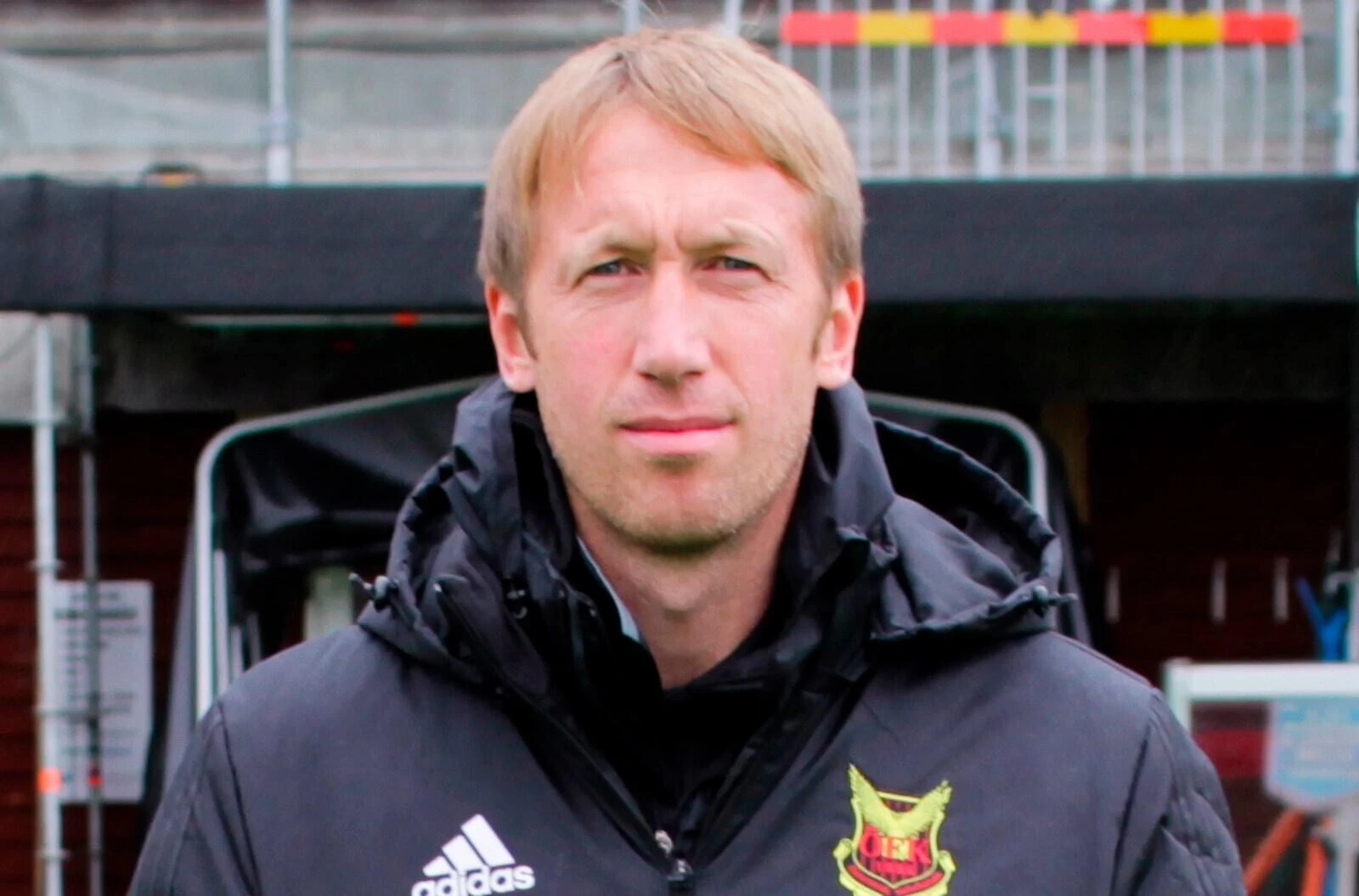 Martin Årseth, CC BY-SA 4.0 , via Wikimedia Commons
Eddie Howe
The ex-Bournemouth manager now at Newcastle United, he has received plenty of plaudits for his style of play.
Would be a popular choice for fans of the beautiful game.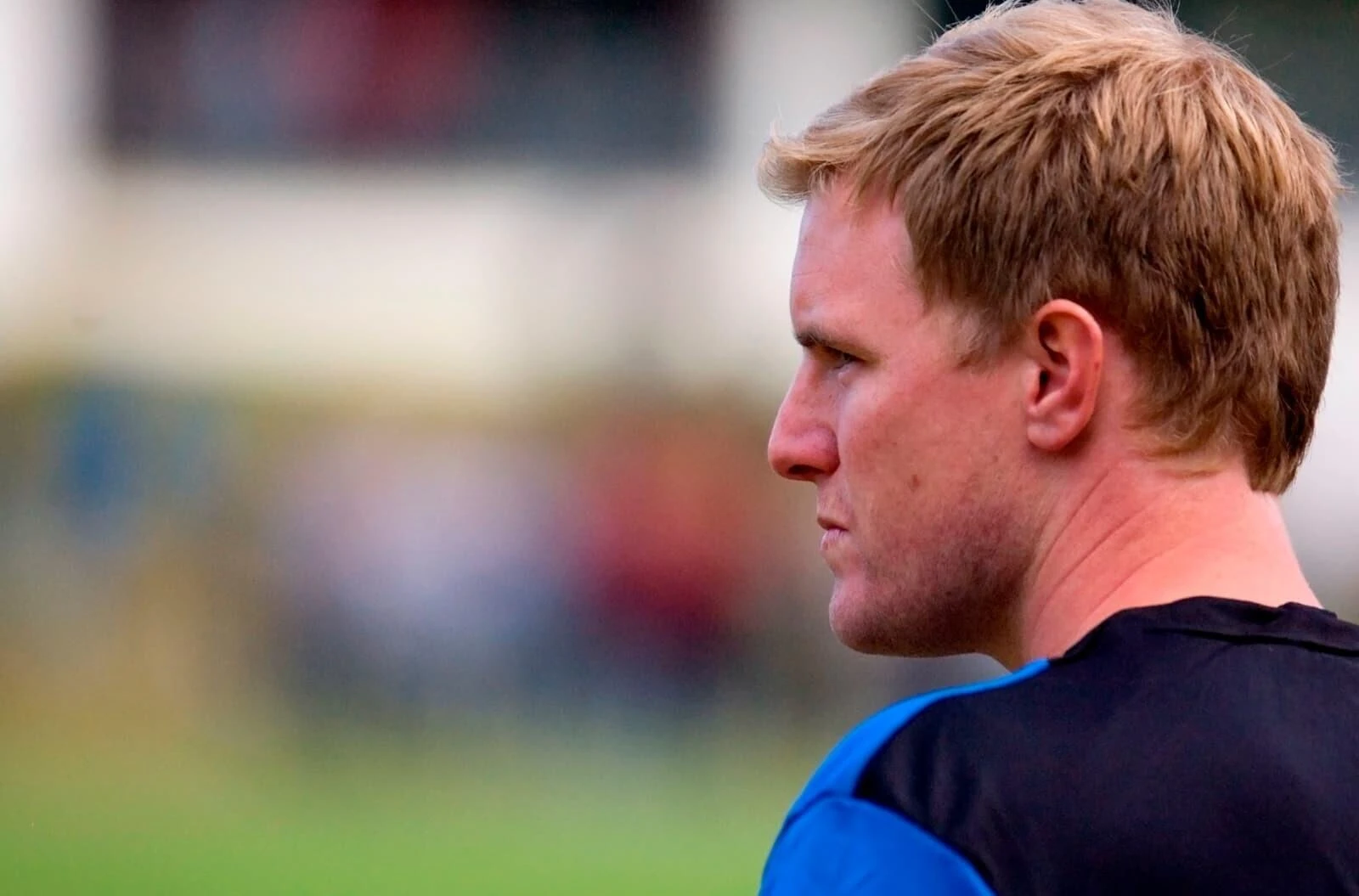 Dean Smith
The former manager of Aston Villa is now at Norwich City, critics would point to the lack of trophies in his career.
Sean Dyche
Purists may baulk at the appointment of Dyche as the England manager, pragmatists would be delighted.
The ex-Burnley manager would bring passion to the job and is nearly always in the frame for major football vacancies.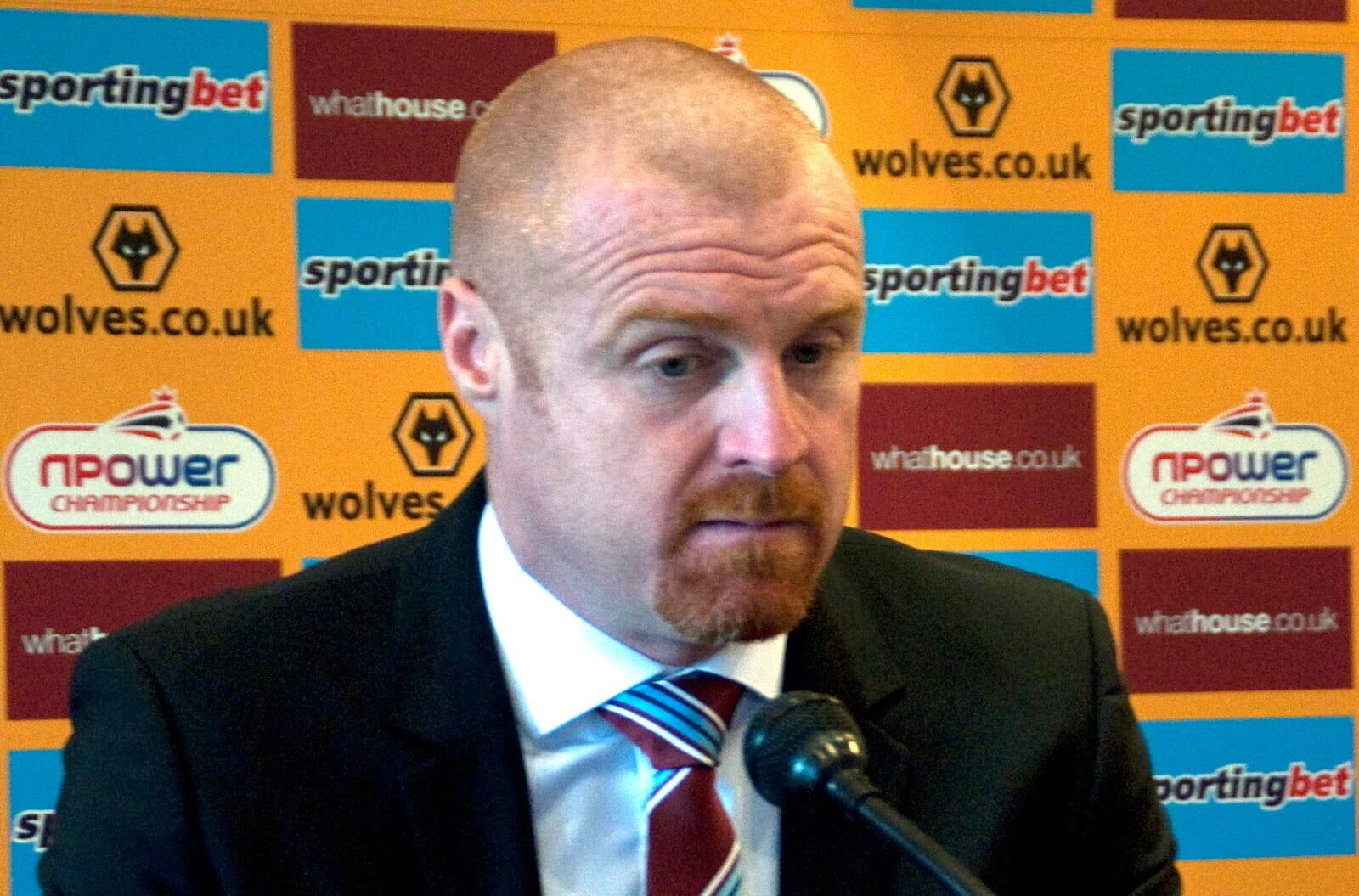 Kelvin Stuttard, CC BY 2.0 , via Wikimedia Commons
Steven Gerrard
The former Liverpool captain took on his first managerial job at Rangers in 2018. The club won the SPL in 2020/21 breaking a Celtic stranglehold that had lasted nine years.
His move to Aston Villa alerted punters, although being sacked by the club in October 2022 will not have helped his England chances.
Brendan Rodgers
Has managed clubs in England, Scotland, and Wales, and played for a team in Northern Ireland.
Currently under pressure at Leicester City.
Frank Lampard
Part of the Golden Generation of players, Lampard stepped seamlessly into football management at Derby and then Chelsea.
Sacked by Chelsea after a poor run of results and with rumours of dressing room unrest.
He was appointed at Everton after the sacking of Rafa Benitez.
Scott Parker
Parker proved himself on the South Coast with Bournemouth promoted to the EPL.
However, he was sacked after the 9-0 defeat by Liverpool, not so much because of the defeat but more so because of the comments he made about the club in post-match interviews.
Arsene Wenger
Likely to be a stop-gap manager if appointed at all.
Arsene Wenger won the EPL 3 times and the FA Cup 7 times with his beloved Arsenal.
Steven Gerrard will need to bounce back after his dismissal from Aston Villa in 2022.
Nigel Skinner - Football Betting Expert.
Betting on the Next England Manager
Most major bookmakers are offering betting odds on who will succeed Gareth Southgate.
The World Cup in Qatar was a disappointment but if anything Southgate came out of the tournament with his reputation enhanced.
Betting sites can be quite creative when coming up with markets for these betting specials and may even open a market if they have enough requests from customers for a market they hadn't already considered.
Both the leading bookmakers and betting exchanges have next England manager odds, prices vary between different firms as do who they have as the favourite to be the next England manager.
It is advisable that you shop around amongst the best betting sites when you are ready to place a bet on the manager you favour.
How to Bet on the Next England Manager
There is nothing complicated about betting on the next England manager it is just another betting market
You simply need to go to your favourite betting app and head to the football section in the menu, selecting Next England Manager betting.
Here you will see the option to look at the list of managers.
All you need do is click on your selection.
This will open up the bet slip, at which point you will see confirmation of the betting odds being offered
Now you choose your stake - most betting sites will show you how much you can expect to have returned if your prediction is correct.
If you are happy, simply hit, PLACE BET, to confirm your selection, stake, and bet.
You will be given a receipt for your bet and it will appear in your open bets in your account details.
Then it's just a matter of waiting to see who is finally chosen to succeed Gareth Southgate.
England Managers Since 1945
| England Managers | Tenure | Games | Win Percentage |
| --- | --- | --- | --- |
| Sam Allardyce | 2016-2016 | 1 | 100% |
| Roy Hodgson | 2012-2016 | 56 | 59% |
| Fabio Capello | 2008-2012 | 42 | 67% |
| Steve McClaren | 2006-2007 | 18 | 50% |
| Sven Goran Eriksson | 2001-2006 | 67 | 60% |
| Kevin Keegan | 1999-2000 | 18 | 39% |
| Glenn Hoddle | 1996-1999 | 28 | 61% |
| Terry Venables | 1994-1996 | 23 | 48% |
| Graham Taylor | 1990-1993 | 38 | 47% |
| Bobby Robson | 1982-1990 | 95 | 49% |
| Ron Greenwood | 1977-1982 | 55 | 60% |
| Don Revie | 1974 -1977 | 29 | 48% |
| Joe Mercer (Caretaker) | 1974-1974 | 7 | 43% |
| Alf Ramsey | 1963-1974 | 113 | 61% |
| Walter Winterbottom | 1946-1962 | 139 | 56% |
We have not included caretaker England managers who only managed for 1 game.
You can see by the earlier managers that once appointed you were in the job for a period of time,
Walter Winterbottom was in the job for 14 years, and Sir Alf Ramsey for 11 years.
The youngest appointee was Walter Winterbottom who was just 33, followed by Glenn Hoddle who was 39.
The oldest appointee was Roy Hodgson who was 65 when he got the England job.
The average age of being appointed is just over 50.
The average number of games a manager is in charge for is 49.

The shortest tenure for a permanent England manager was that of Big Sam Allardyce who only managed the team for 1 game before being dismissed.
Steve Mclaren the "wally with the brolly" lasted just 18 games before Fabio Capello was appointed.
Capello is the most successful England manager when it comes to a winning percentage of England games.
The Italian had a record of 28 wins from 42 games (67%).
The worst-performing manager was Kevin Keegan who only managed 7 wins from 18 games (39%).
Next England Manager Betting News Diary Timeline
The betting odds for The Next England Manager will often see some fluctuation and speculation of who will take over the hot seat when Gareth Southgate departs the job he has held since November 2016
Here is a round-up of the Next England Manager Betting Timeline from our OLBG News feed
December 13, 2022
Former Tottenham and PSG manager Mauricio Pochettino is the bookies favourite at 4/1 to be the next England manager as rumours of Gareth Southgate's future in the role continue to be discussed.
Pochettino has been linked with the role in the past and his punditry role for the BBC at this year's World Cup may show his interest in international football.
November 17, 2022
Graham Potter is the 7/2 bookies favourite to be the next England manager with bookies giving odds ahead of the World Cup getting underway.
Gareth Southgate is still backed by players and fans but England's recent dip in form going into the World Cup have raised questions.
September 27, 2022
Graham Potter has been backed into 5/2 from 3/1 to be the next England manager, with bookmakers making the new Chelsea manager the favourite in the betting market. Pressure heaps on Gareth Southgate with England without a win in 6 games going into the World Cup in November and a poor showing there could signal the end. Paddy Power make Potter 5/2 in the betting market just ahead of Eddie Howe who is 4/1 to be the next England manager.
September 15, 2022
New Chelsea manager Graham Potter is the 3/1 favourite with bookmakers to be the next England manager after Gareth Southgate. Southgate is under pressure from England fans after no wins in the first 4 Nations League games for the Three Lions. BetVictor make Potter the favourite with Mauricio Pochettino 5/1 to be the England manager next with the Argentinian currently without a club.
June 15, 2022
Mauricio Pochettino is the 6/1 joint favourite to be the next manager of the England national team. The FA may well be looking for a new manager in the near future with England really struggling under Gareth Southgate. Bookmakers have already priced up who Southgate's replacement will be, with four contenders sharing the favouritism.
September 02, 2021
The England manager's job is arguably one of the toughest in the business, dubbed as somewhat of a poisoned chalice by pundits and fans alike. Managers with English nationality are heading the betting for this market, with Dean Smith and Burnley's Sean Dyche at the top of the odds with betting sites at 5/1.
Eddie Howe and Graham Potter are just behind Smith and Dyche at odds of 7/1 and 12/1 respectively in the Next England Manager Betting.
England Manager Member Quotes
We surveyed OLBG members with the question: Do You Think Gareth Southgate Should be Replaced As England Manager?
65% of OLBG members said NO and 35% YES.
This survey came just after England lost the Euro 2020 Final to Italy.
Below are some of the responses.
The leading online bookmakers have the Next England Manager Betting Market, please visit any of them to check the current odds.
To have your say please add a comment below.