Jake Ashton
OLBG Senior News Editor
Jake is a Football and Entertainment betting expert, with a Man City season ticket and a deep knowledge of reality TV betting angles
---
Strictly Come Dancing Betting Odds
Betting on Strictly Come Dancing is becoming increasingly popular. As the show continues to grow in popularity each season, more and more people are taking advantage of the opportunities with online betting sites. With great Strictly Come Dancing betting odds and incentives galore, betting on Strictly has become a great way to add excitement, challenge yourself and potentially make a little profit.
💃📺Get set to twirl into Strictly betting
Uncover contestants, current odds and insightful betting tips in our latest article!🕺🎲
The spotlight's turning towards a new season of Strictly Come Dancing, and the betting stakes are high. This in-depth guide gives you a head start, offering a biographical sketch of each contestant, a peek into the bookmaker's odds, and an exploration of the different bets you can place. Drawing knowledge from past winners, you'll have everything you need to twirl your way to a successful bet. Keep reading to step ahead of the game in this year's TV show betting race on Strictly
Current Betting Odds on Strictly
| Strictly Come Dancing Winner 2023 | Odds | Probability |
| --- | --- | --- |
| Bobby Brazier | 3/1 | 25.00% |
| Angela Scanlon | 4/1 | 20.00% |
| Layton Williams | 9/2 | 18.20% |
| Nigel Harman | 6/1 | 14.30% |
| Angela Rippon | 8/1 | 11.10% |
| Adam Thomas | 8/1 | 11.10% |
| Zara McDermott | 10/1 | 9.10% |
| Annabel Croft | 16/1 | 5.90% |
What Time is Strictly On Tonight and Where to Watch?
🕺Strictly Come Dancing is back and ready to rock and roll! BBC One and BBC iPlayer are the places to catch the exciting live action.
Wondering what time Strictly hits the floor tonight?
🤔Kick off your evening with them from 6.15pm. The sparkling spectacle continues till 8.35 pm, providing you with a captivating 2 hours and 20 minutes filled with music and dance 🎶.
Running late? No worries! You can start the show from the beginning on BBC iPlayer, and catch the entire event at any time ⏰.
Stay tuned for the results! The first Sunday results show is scheduled for Sunday, October 1 on BBC One and BBC iPlayer.
Get ready to groove with Strictly every Saturday till the grand finale in December! 🌟
What is Betting on Strictly Come Dancing
You may not realise, but top-tier betting sites keenly tune in to this beloved BBC series, providing an assortment of wagering odds.
As soon as the celebrity line-up's revealed, bookmakers commence their data-driven odds calculation, armed with any scrap of insight about potential contestants they can obtain.
For instance, Tom Fletcher, the frontman of the band McFly, was noted as an initial 2021 favourite before his feet even hit the gleaming Elstree Studio dancefloor.
📺💭Ever wonder how Betting Odds for Strictly are calculated?
Top bookmakers cling to every celebrity insight they can!🕺💡Like how McFly's Tom Fletcher was a pre-season favourite before a single cha-cha had commenced! He LOST!!
Strictly Come Dancing Betting Markets
Your online bookmaker may offer these Strictly Come Dancing betting options. As the drama unfolds across the series and pairs twirl out of the competition, naturally, expect the betting odds to change dynamically.
Outright Winner Betting
This is the market where you predict the winners of the show. This market is generally available from as soon as contestants are announced right up to final night of the series
Weekly Elimination Betting
Every week a celebrity and pro-dancer are eliminated from the competition in the results show. As soon as one show has completed, betting is usually available on who the next dancers to be given the boot will be, and odds set for each possible outcome
Name The Finalists
Another long-term bet albeit less widely available is to predict which couples will appear in the final showdown at the end of the season
How To Bet On Strictly Come Dancing
Strictly Come Dancing betting will be under specials or entertainment in the bookmaker's index of events.
There is a simple 5 step process to making a bet on any of the Strictly Come Dancing markets, the odds will always be available.
Find an online bookmaker offering Strictly Come Dancing odds.
Find the category you are most interested in wagering on. (winners, elimination)
Make that selection and add them to your bet slip
Select the stake you wish to wager
Confirm
That's it, you are done, your bet is on, and now all you have to do is wait until the weekly results.
If you make the right selection, you win, if your prediction is incorrect you will lose the stake you have placed just as with any normal bet.
Strictly Come Dancing 2023 Contestants
Welcome to our comprehensive guide on the contestants for the 2023 edition of Strictly Come Dancing! Here's a complete rundown of all the contestants lined up for this year's glitterball glory, with short biographies for each participant. So whether you're a veteran of the dance floor or a novice still finding your rhythm, we have all the information you need.
Layton Williams, 28, Film and Theatre actor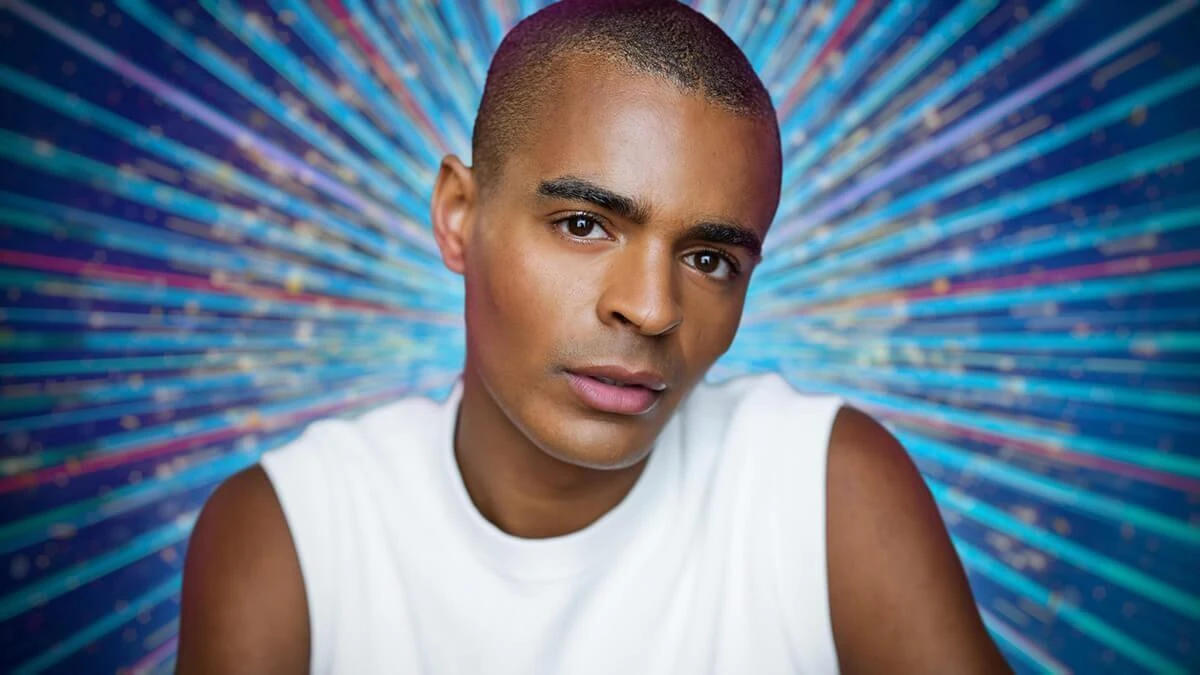 Image: bbc
Layton Williams, 28, is a trailblazer in the world of performing arts. Renowned for his dynamic acting chops and nimble footwork, Williams has carved a niche for himself in the entertainment industry at a young age. Best known for his captivating roles in long-standing stage shows such as 'Billy Elliot the Musical', and 'Everybody's Talking About Jamie', his emotive performances have left audiences spellbound. Not just a powerhouse on stage, Williams also made his mark on television with his role in the sitcom 'Bad Education'. With his theatre roots and intense training, we're anticipating a dazzling display of dance floor prowess as he waltzes into this season of Strictly Come Dancing!
Adam Thomas, 34, Waterloo Road actor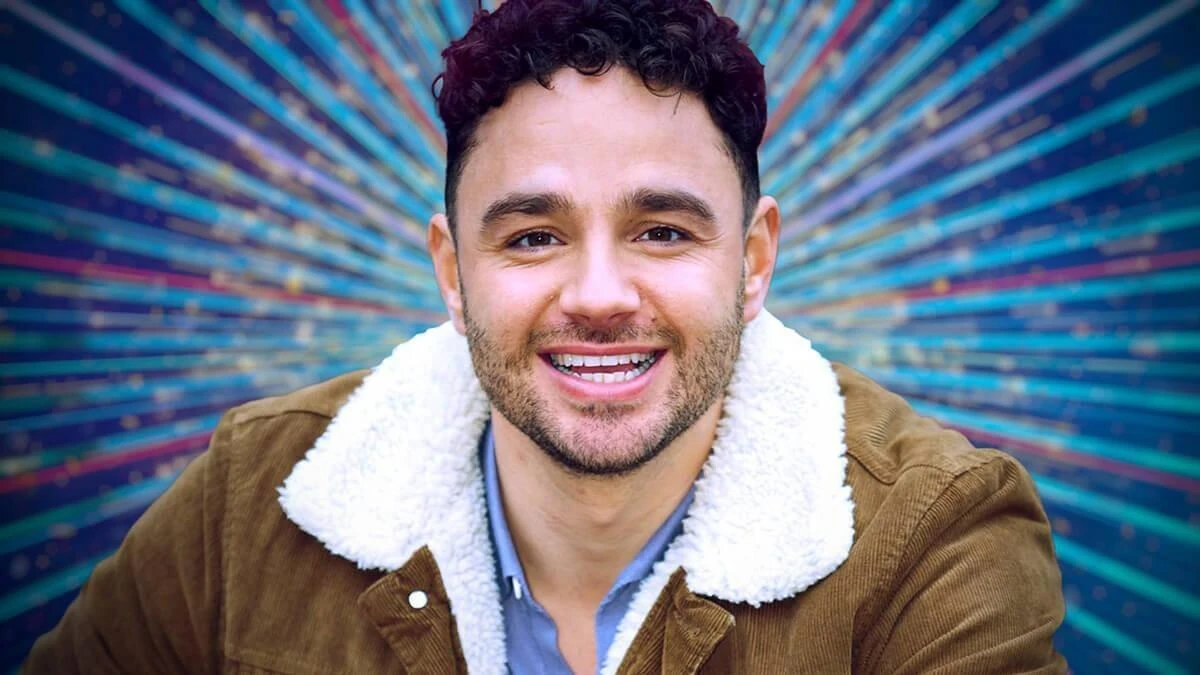 Image: bbc
Adam Thomas, 34, is a well-loved television personality known for his lively performances and heartwarming charm. Breaking onto the scene with the popular TV drama 'Waterloo Road', Adam's engaging portrayal of Donte Charles was quick to win hearts nationwide. His infectious energy and natural charisma carried him through a successful stint on 'Emmerdale', proving his ability to capture wide audiences. Despite being a novice on the dance floor, Adam's easy adaptability and spirited determination make him a promising contender this season on Strictly Come Dancing. Expect a rollicking journey filled with laughter, poignant moments, and possibly, a few surprise hip twists!
Nikita Kanda, 28, Radio and TV host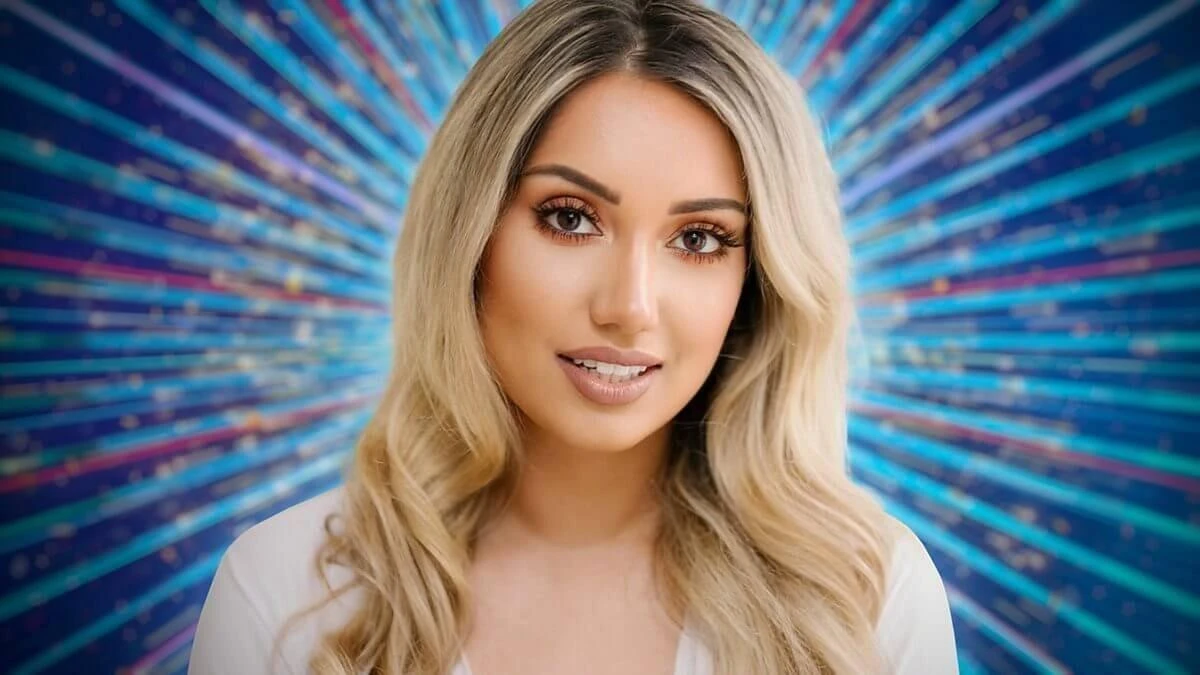 Image: bbc
Nikita Kanda, 28, is a compelling radio and TV host known for her sparky personality and quick wit. With her roots in broadcasting with BBC Asian Network and BBC Three, Nikita's energy and charisma have brought a fresh and spirited approach to Asian media. She's adept at engaging audiences with her relatable style and effortless charm, qualities we're excited to see translate to the dance floor. Her radio hosting expertise may play in her favour as she navigates the rhythm and tempo of Strictly's infectious beats. While Nikita is a newcomer to the world of dance, we're eagerly anticipating some memorable moves from this vivacious star on this season of Strictly Come Dancing. Expect the unexpected!
Zara McDermott, 26, Love Island star and Documentary maker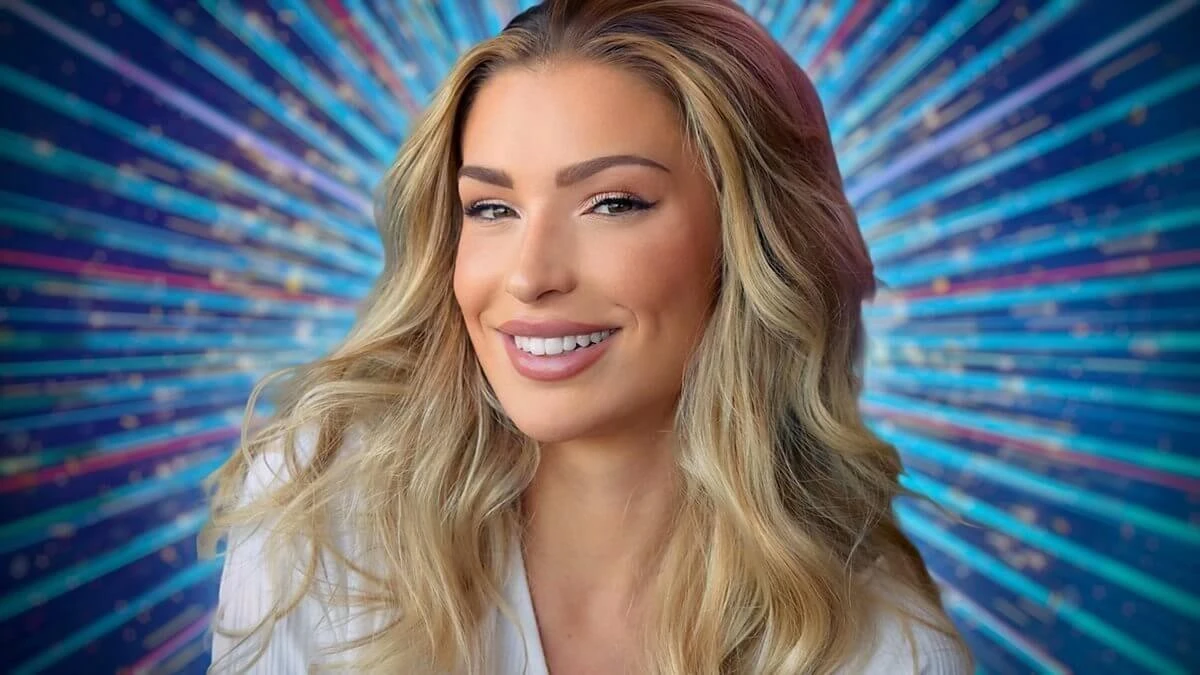 Image: bbc
Zara McDermott, 26, burst into the limelight through the wildly popular reality TV show, 'Love Island'. Her effortless charm and relatability quickly captivated viewers' hearts. However, Zara is not just a reality star but also a talented documentary maker, tackling hard-hitting subjects in her BBC series 'Zara McDermott: Revenge Porn' and 'Zara McDermott: Eating Disorders'. With her extreme determination and courage, Zara has proven herself as more than just a pretty face. As she swaps her documentary-making hat for dancing shoes on this season's Strictly Come Dancing, we're sure her passion and perserverance will shine on the dance floor. Hold on to your sequins, Zara is set to dazzle!
Angela Rippon, 78, Radio and TV host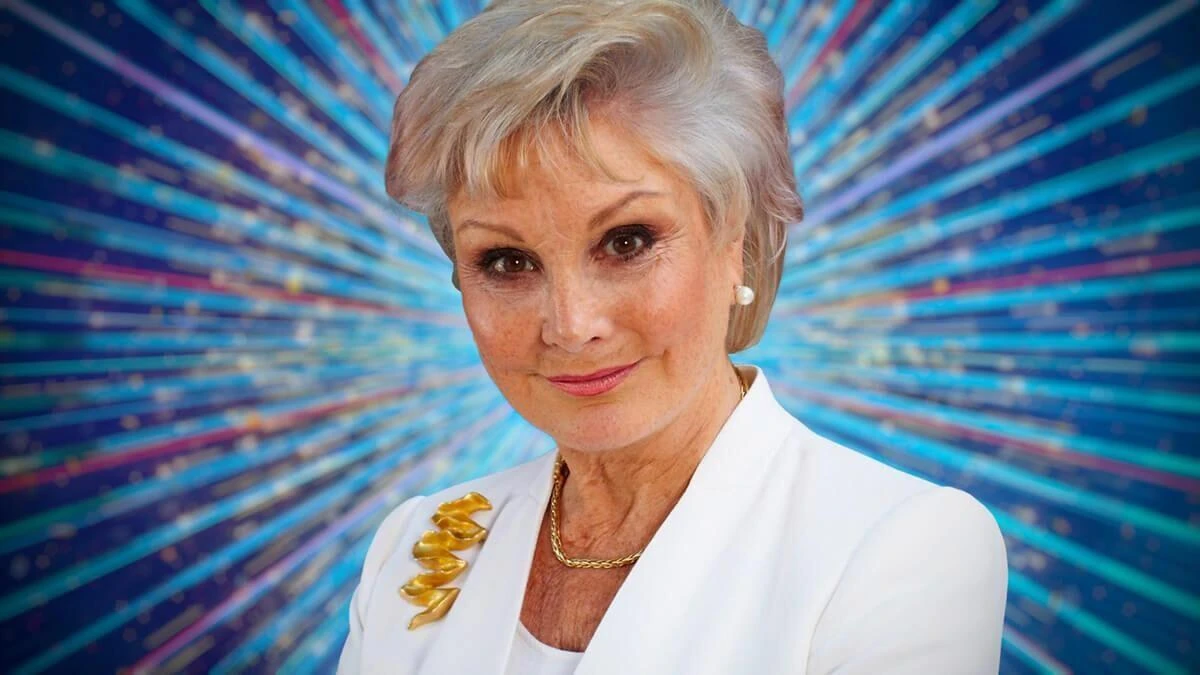 Image: bbc
Angela Rippon, 78, is a broadcasting legend, adored by millions for her decades-long contributions to television and radio. A pioneering figure in the industry, Angela was the first female presenter of BBC News, proudly breaking barriers in a male-dominated field. From hosting her own radio show to presenting iconic TV programs, her versatility is indisputable. Angela's charm, poise, and quintessential British wit have left their mark on the media landscape, securing her a beloved place in viewers' hearts. Now taking on Strictly Come Dancing, having flexed her dancing chops before in a famous Morecambe and Wise sketch, Angela's sure to bring the same electricity and depth to the dance floor. With her, it's all about sophistication served with a side of sparkle. Get ready for some well-timed moves, a splash of nostalgia and plenty of twirls!
Angela Scanlon, 39, TV Presenter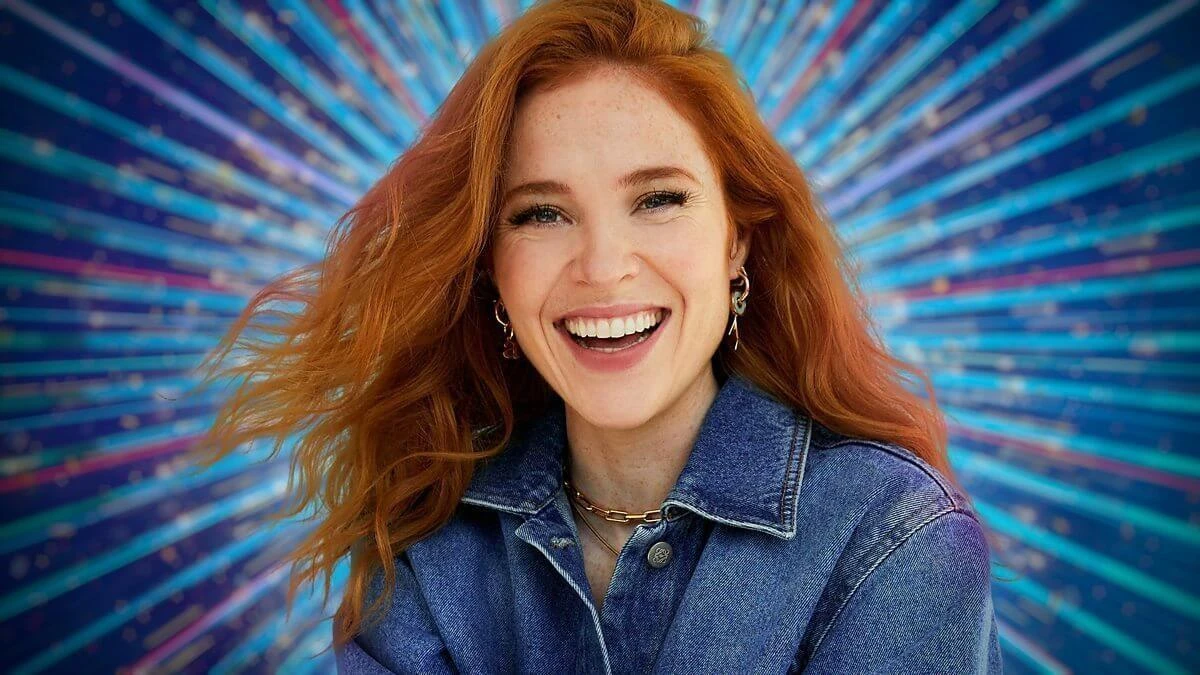 Image: bbc
Angela Scanlon, 39, is an acclaimed television presenter and style icon, known for her charismatic screen presence and eclectic fashion sense. Bursting onto the British television scene with BBC's 'The One Show' and her stellar stint on 'Robot Wars', Angela has an innate knack for captivating her audience. This Irish gem always brings warmth, humour and realness to the screen. Her vibrant energy combined with her love for a challenge makes her a promising contender on Strictly Come Dancing. As she swaps her presenting microphone for dancing shoes, viewers can anticipate a lot of personality, effervescent energy and most certainly, a killer wardrobe on the dance floor. It's all eyes on Angela this season!
Eddie Kadi, 40, Radio presenter and Comedian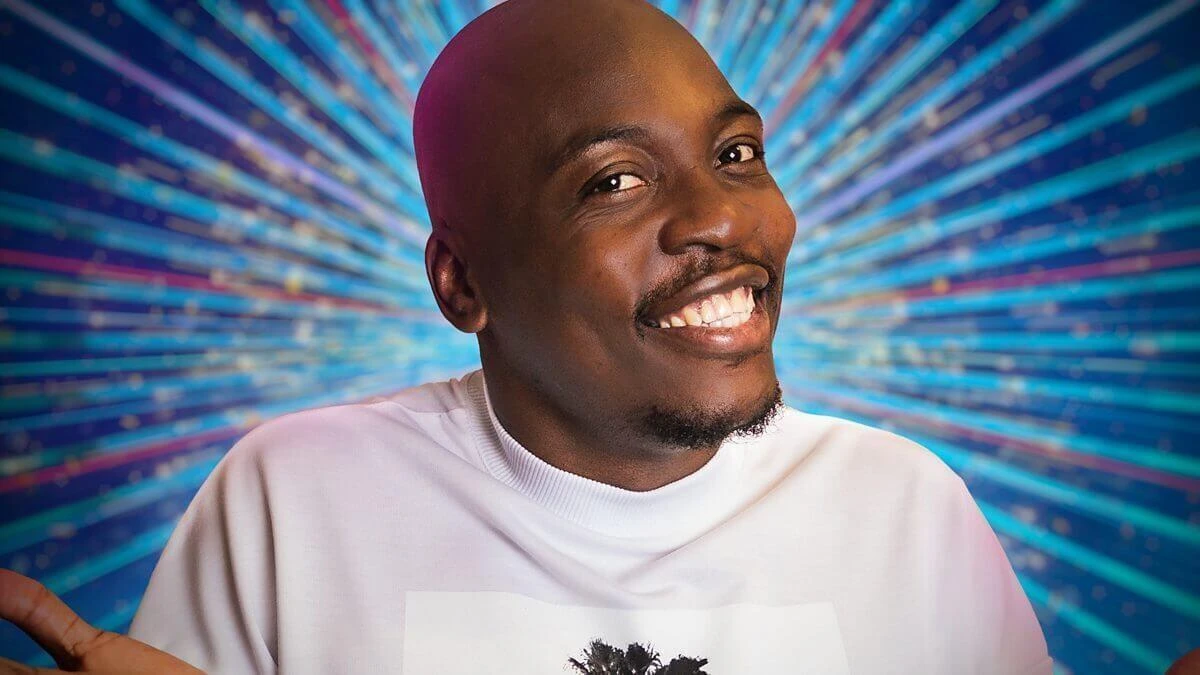 Image: bbc
Eddie Kadi, 40, is a dynamic force in the entertainment world with his scintillating blend of radio presenting and comedy. Born in the Democratic Republic of Congo and having made London his home, Eddie's unique comedic style resonates strongly with multicultural audiences. This powerhouse of a man has already made history as the first British black comedian to headline at the O2 Arena, showing off his undeniable talent. Now, he steps onto a different stage as he cha-chas into the Strictly Come Dancing ballroom. Known for his rhythmic African dance routines in his stand-up performances, we can't wait to see him light up the dance floor. Expect laughter, expect energy, expect Eddie to bring the house down in this season of Strictly.
Amanda Abbington, 49, Actress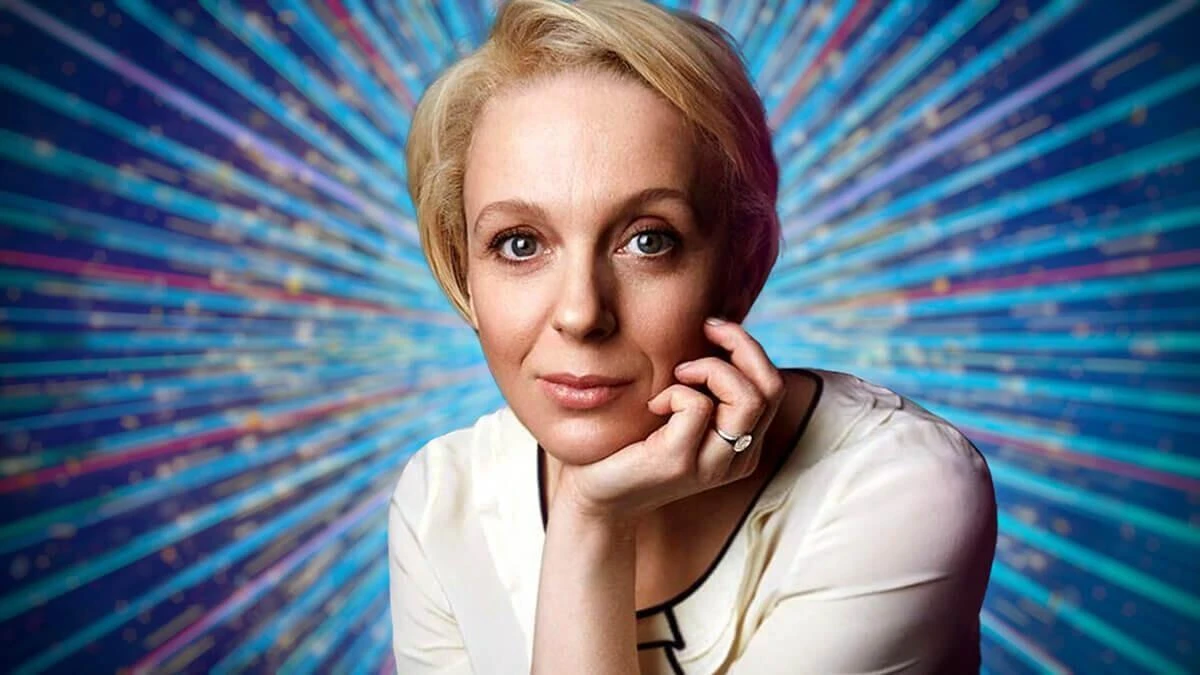 Image: bbc
Amanda Abbington, 49, is a seasoned actress with an enviable catalogue of roles under her belt. You may recognise her from the timelessly appealing TV series 'Sherlock', where her portrayal of Mary Watson won viewers over with her nuanced performance. Treading the boards in London's renowned theatrical circuit has sharpened her ability to captivate an audience. A versatile thespian, Amanda's no stranger to shifting between dramatic tension and light-hearted humour effortlessly. As she takes on the dance floor for this season's Strictly Come Dancing, Amanda's expressive acting skills and captivating stage presence will undoubtedly make every performance worth watching. Let's get ready to tango!
Krishnan Guru-Murthy, 53, Channel 4 News host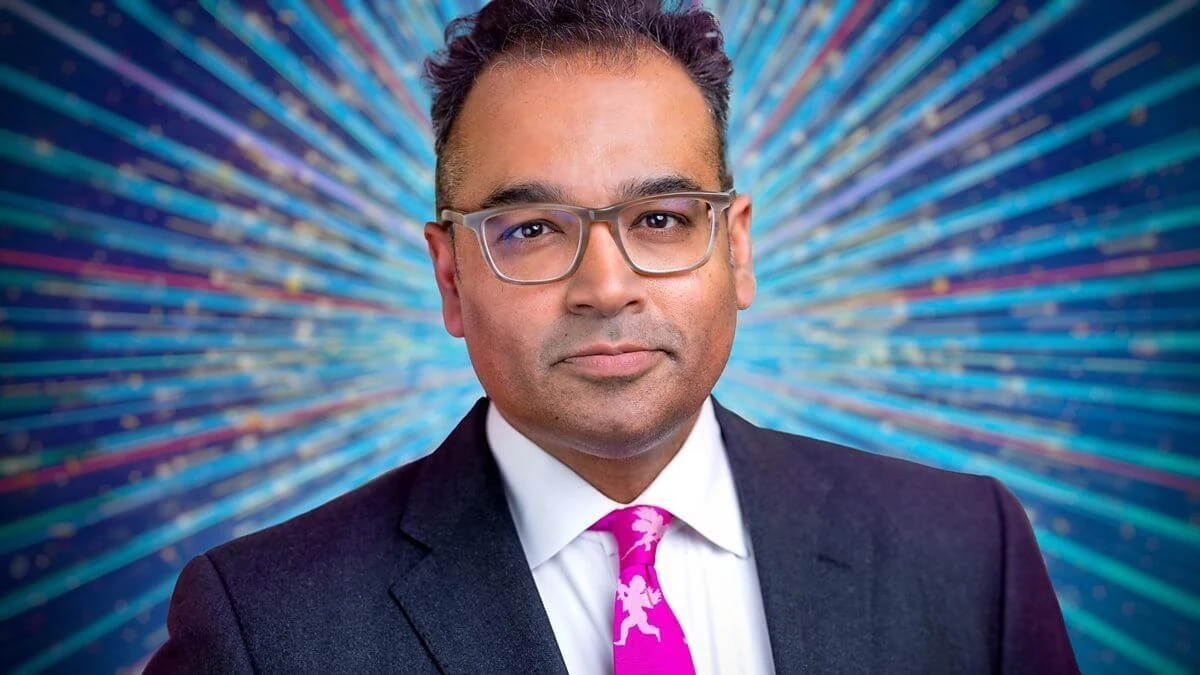 Image: bbc
Krishnan Guru-Murthy, 53, is a revered figure in the world of news broadcasting, best known for his long-standing role as a host on Channel 4 News. With over three decades of experience under his belt, Krishnan's incisive reporting, effortless charisma, and unflinching dedication to journalism have set him apart in a class of his own. His ability to navigate difficult interviews and deliver hard-hitting news pieces shows his agility under pressure, an attribute that will serve him well on the Strictly Come Dancing stage. As he trades in his news scripts for sparkling dance attire, anticipate a dash of poise, a hint of precision and lots of spirited effort from this seasoned newsman!
Ellie Leach, 22, Actress
Ellie Leach, 22, is a young actress renowned for her compelling performances and vibrant on-screen presence. Rising to prominence for her role as Faye Windass on the long-standing British soap opera 'Coronation Street', Ellie caught the eye of critics and audiences alike with her nuanced and emotive acting skills. Despite her tender age, she has already demonstrated maturity and dedication in handling high-profile storylines, setting her apart as a shining young talent in the industry. Swapping the cobbles for the Strictly dance floor, Ellie is set to show us her dynamic flair. Prepare for some youthful sparkle and heartwarming moments as this rising star twirls into the ballroom!
Les Dennis, 69, Actor and Presenter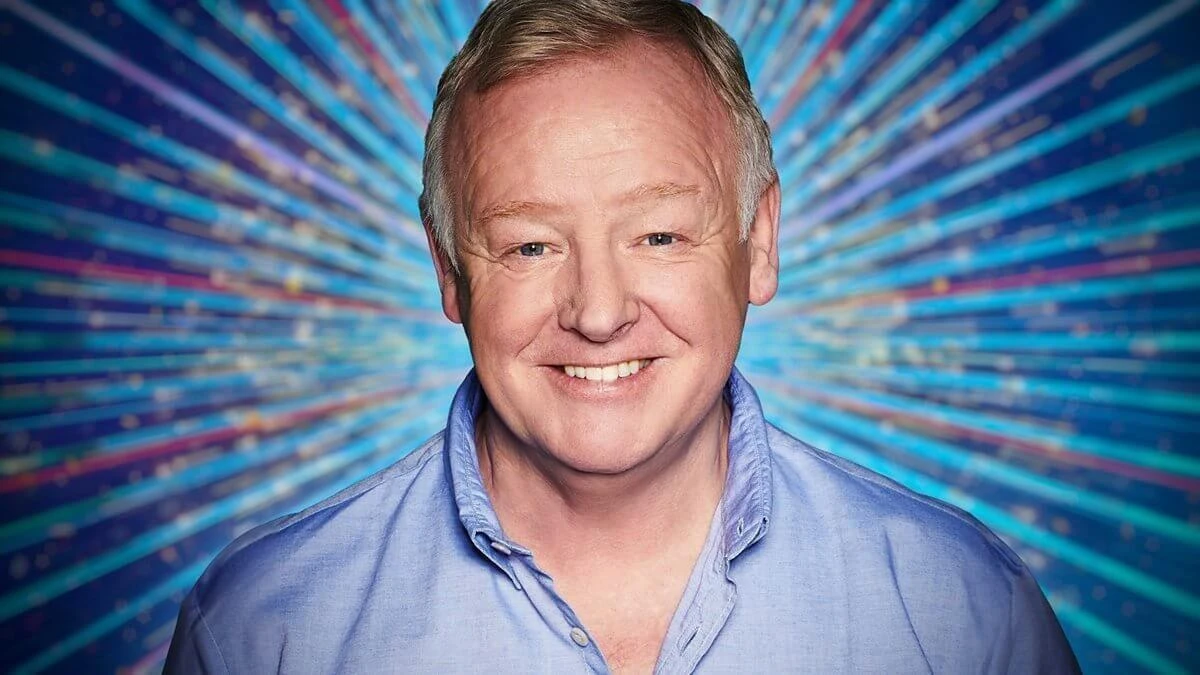 Image: bbc
Les Dennis, 69, is a household name in the realm of entertainment, revered for his multi-faceted talents as a comedian, presenter, and actor. Best known as the long-time host of 'Family Fortunes', Les held the nation together with his friendly approach and hilarious quips. His later acting roles in popular soaps like Coronation Street proved his ability to transition effortlessly between comedic and dramatic roles. Now, Les is ready to switch gears once again, trading TV sets for dancing shoes, as he joins the cast of Strictly Come Dancing. Expect hearty laughs, genuine emotions, and a wealth of showbiz experience adding some irresistible charm to the dance floor. Let's roll out the red carpet for Les!
Annabel Croft, 57, Former Tennis player and Presenter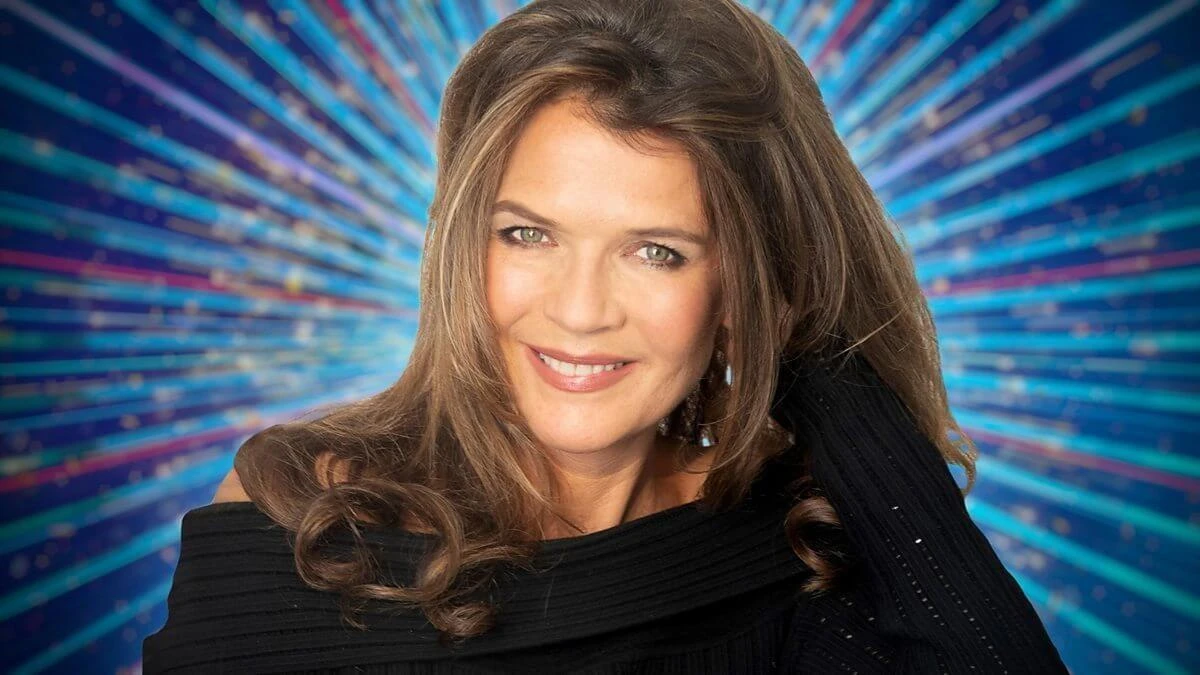 Image: bbc
Annabel Croft, 57, made her mark as a professional tennis player, once crowned the UK's number one, before elegantly serving up sports analysis as a TV presenter. Known for her sharp intelligence on the court, Annabel has been a pioneering force in British women's tennis. After hanging up her racket, she turned heads with her insightful commentary and engaging presentations for channels like Sky Sports and the BBC. With her athletic roots and strategic mindset, Annabel stands as a formidable contestant on Strictly Come Dancing. Expect swift footwork, strong serves, and as always, her undeniable charm as Annabel dazzles us under the glitter ball!
Jody Cundy CBE, 44, Paralympian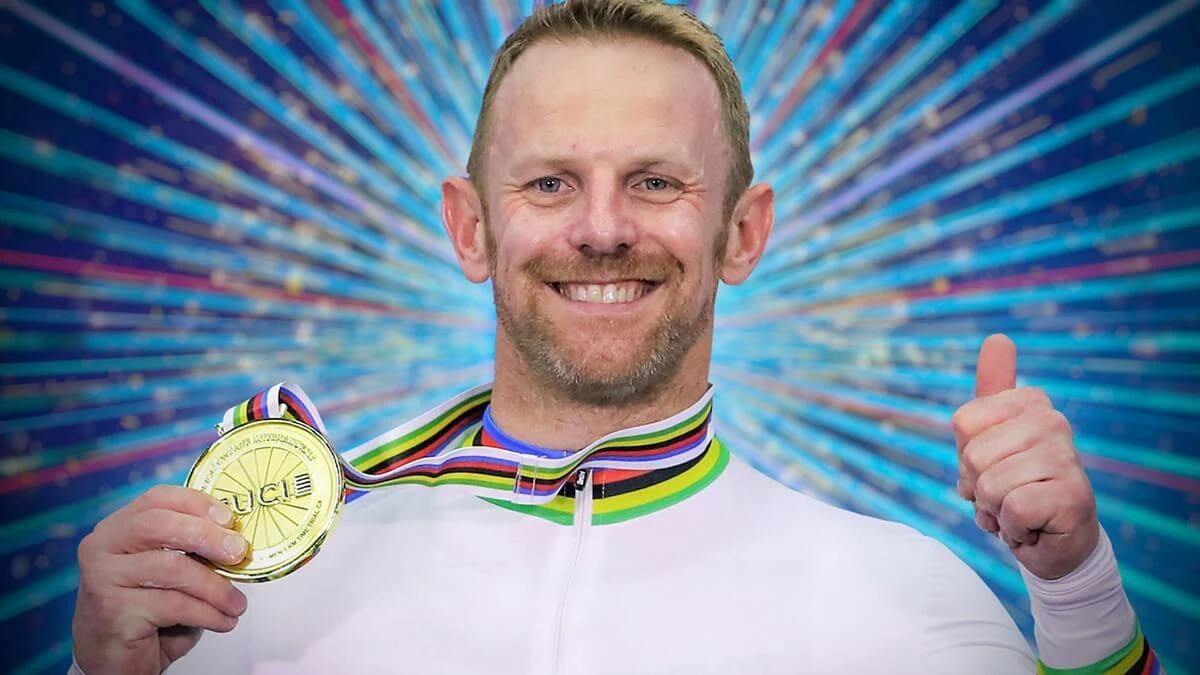 Image: bbc
Jody Cundy CBE, 44, is a true champion of resilience and ambition, boasting an inspirational journey from successful Paralympic swimmer to cycling champion. Jody, who was born with a disability that led to a leg amputation, has never let obstacles stand in his way, instead rewriting the rulebook and bringing home multiple gold medals across two distinct disciplines. His daring spirit, tenacity and laudable sportsmanship have earned him not only worldwide acclaim but also the prestigious honour of a CBE. As he gears up to charm us all on Strictly Come Dancing, we're expecting nothing less than that winning determination and a sprinkle of Paralympic stardust on the dance floor. Get ready for a captivating whirlwind of strength, grace, and rhythm with Jody!
Bobby Brazier, 20, Actor
Bobby Brazier, 20, is a rising star in the acting world, known for his youthful charisma and a steadily growing repertoire of engaging performances. The son of reality TV star Jade Goody and TV presenter Jeff Brazier, Bobby has inherited his parents' knack for captivating audiences. Even though he's a relative newcomer to the spotlight, his matured acting skills and natural affinity for performance are making waves. Now, he's swapping scripts for sequins as he steps onto the Strictly Come Dancing ballroom. With his fresh energy and raw talent, we can expect some truly refreshing performances from this young actor that are sure to keep us on the edge of our seats. Get ready for Bobby; it's his time to shine!
Nigel Harman, 50, Actor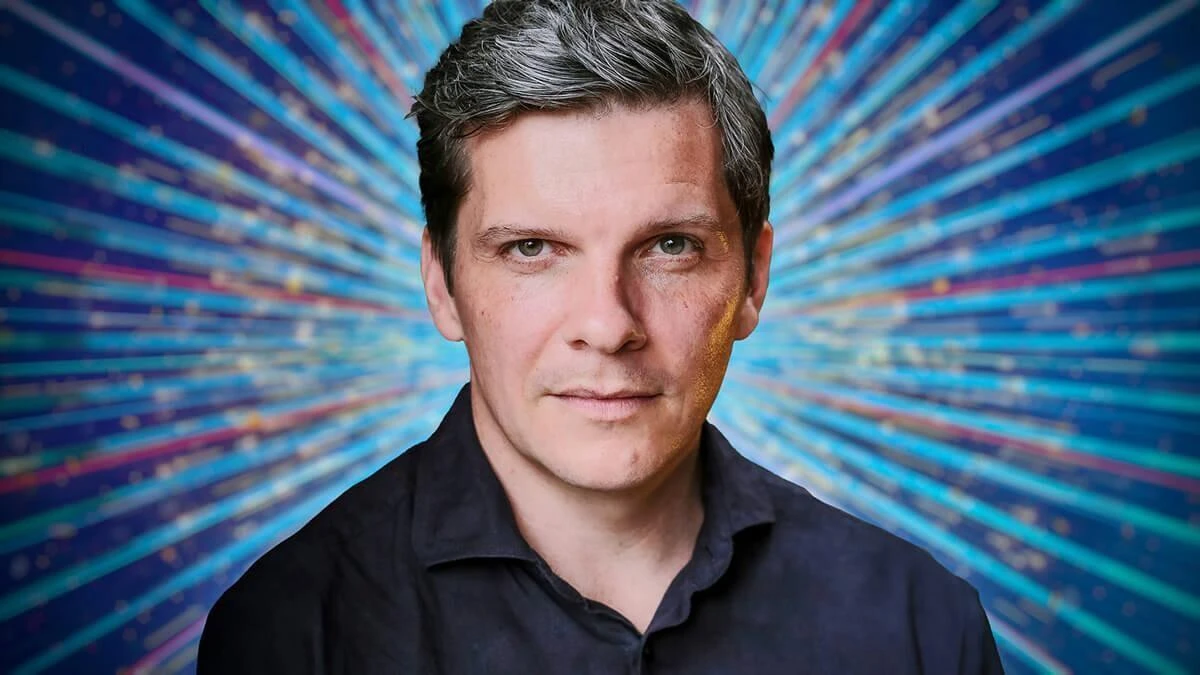 Image: bbc
Nigel Harman, 50, is a celebrated actor best known for his spellbinding performances in both television and theatre. With his breakout role as Dennis Rickman in the ever-popular soap 'EastEnders', Nigel swiftly etched his mark on British television. He later transitioned to theatre, where he scooped up an Olivier Award for his role in the musical 'Shrek'. His undeniable charm, coupled with a range of acting chops, makes him a captivating presence both on and off screen. As he trades the stage for the ballroom in this season's Strictly Come Dancing, we can't wait to see how his storytelling talents translate into mesmerising dance routines. Expect passion, intensity, and a dash of drama with Nigel on the dance floor!
Things to Consider When Betting on Strictly Come Dancing
Before casting your lot for the next Strictly Come Dancing winner, or betting on any other weekly markets such as the upcoming elimination, equip yourself with well-curated information.
Several essential factors can inform your decision. Consider the past performance patterns of contestants, decipher what entertainment sector they hail from, and how previous winners correlate to these categories.
The popularity of a contestant on social media platforms can also serve as a reliable metric of the potential favor they could earn from the voting audience. Delve into the archives of previous episodes to discern the variety of contestants individual judges historically tend to favor.
Now, onto former champions. Here's a comprehensive roll call of past Strictly Come Dancing winners - What patterns or recurring elements can you discern within the list that may give a hint towards the forthcoming champion of the show?
Previous Strictly Come Dancing Winners List
It's hard to believe how many series of Strictly Come Dancing there have been; the next edition of this truly popular programme will see the celebs and professional dancers take to the floor for the 20th time.
| Series | First aired | Winners | Runners-up |
| --- | --- | --- | --- |
| 1 | 15 May 2004 | Natasha Kaplinsky & Brendan Cole | Christopher Parker & Hanna Karttunen |
| 2 | 23 October 2004 | Jill Halfpenny & Darren Bennett | Denise Lewis & Ian Waite |
| 3 | 15 October 2005 | Darren Gough & Lilia Kopylova | Colin Jackson & Erin Boag |
| 4 | 7 October 2006 | Mark Ramprakash & Karen Hardy | Matt Dawson & Lilia Kopylova |
| 5 | 6 October 2007 | Alesha Dixon & Matthew Cutler | Matt Di Angelo & Flavia Cacace |
| 6 | 20 September 2008 | Tom Chambers & Camilla Dallerup | Rachel Stevens & Vincent Simone |
| 7 | 18 September 2009 | Chris Hollins & Ola Jordan | Ricky Whittle & Natalie Lowe |
| 8 | 1 October 2010 | Kara Tointon & Artem Chigvintsev | Matt Baker & Aliona Vilani |
| 9 | 30 September 2011 | Harry Judd & Aliona Vilani | Chelsee Healey & Pasha Kovalev |
| 10 | 5 October 2012 | Louis Smith & Flavia Cacace | Denise van Outen & James Jordan Kimberley Walsh & Pasha Kovalev |
| 11 | 27 September 2013 | Abbey Clancy & Aljaž Škorjanec | Natalie Gumede & Artem Chigvintsev Susanna Reid & Kevin Clifton |
| 12 | 26 September 2014 | Caroline Flack & Pasha Kovalev | Frankie Bridge & Kevin Clifton Simon Webbe & Kristina Rihanoff |
| 13 | 25 September 2015 | Jay McGuiness & Aliona Vilani | Georgia May Foote & Giovanni Pernice Kellie Bright & Kevin Clifton |
| 14 | 23 September 2016 | Ore Oduba & Joanne Clifton | Danny Mac & Oti Mabuse Louise Redknapp & Kevin Clifton |
| 15 | 23 September 2017 | Joe McFadden & Katya Jones | Alexandra Burke & Gorka Márquez Debbie McGee & Giovanni Pernice Gemma Atkinson & Aljaž Skorjanec |
| 16 | 22 September 2018 | Stacey Dooley & Kevin Clifton | Ashley Roberts & Pasha Kovalev Faye Tozer & Giovanni Pernice Joe Sugg & Dianne Buswell |
| 17 | 21 September 2019 | Kelvin Fletcher & Oti Mabuse | Emma Barton & Anton Du Beke Karim Zeroual & Amy Dowden |
| 18 | 24 October 2020 | Bill Bailey & Oti Mabuse | HRVY & Janette Manrara Maisie Smith & Gorka Márquez Jamie Laing & Karen Hauer |
| 19 | 25 September 2021 | Rose Ayling-Ellis & Giovanni Pernice | John Whaite & Johannes Radebe |
| 20 | 24 September 2022 | Hamza Yassin & Jowita Przystał | Fleur East & Vito Coppola Helen Skelton & Gorka Márquez Molly Rainford & Carlos Gu |
| 21 | 23 September 2023 | TBA | TBA |
Strictly Come Dancing Previous WInners Jobs
The list of professions with the most Glitterball wins is as follows. Up until now, Actors and TV show presenter have had the best records, and could be considered in early betting, particularly if also fancied by the bookmakers with shorter betting odds.
SCD Profession
SCD Winner
Actors
Rose Ayling - Ellis
Kevin Fletcher
Bill Bailey
Joe McFadden
Kara Tointon
Tom Chambers
Jill Halfpenny
Presenters
Stacey Dooley
Hamza Yassin
Ore Oduba
Caroline Flack
Chris Hollins
Natasha Kaplinsky
Singers/Musicians
Jay Mcguiness
Alesha Dixon
Harry Judd
Sports
Darren Gough
Louis Smith
Mark Ramprakash
Model
Abbey Clancy



Consider the Professionals
Up until 2022, the breakdown of the coupling of winners favours the Female professional - 2022 saw the first same-sex coupling in Strictly; how long will it take for that instance to get on the winners' board?
| Male - Female - Female - Male | Winner |
| --- | --- |
| Male Celebrity - Female Professional | 12 |
| Female Celebrity - Male Professional | 8 |
Strictly Contestant Ages
The average age of strictly Come Dancing winners sits at 33 with Bill Bailey easily the oldest winner taking to the floor at 55 and gymnast Louis Smith the youngest in 2012 at just 23.
Digging deeper, for fun with little to no relevance whatsoever, Any celebrity contestant with a June birthday has never won the show, while January [3] and September [3] birthdays have produced 6 winners in total
| Year | Winner | Age When Winning |
| --- | --- | --- |
| 2022 | Hamza Yassin | 32 |
| 2021 | Rose Ayling - Ellis | 27 |
| 2020 | Bill Bailey | 55 |
| 2019 | Kelvin Fletcher | 36 |
| 2018 | Stacey Dooley | 32 |
| 2017 | Joe McFadden | 42 |
| 2016 | Ore Oduba | 31 |
| 2015 | Jay McGuiness | 25 |
| 2014 | Caroline Flack | 35 |
| 2013 | Abbey Clancy | 27 |
| 2012 | Louis Smith | 23 |
| 2011 | Harry Judd | 25 |
| 2010 | Kara Tointon | 27 |
| 2009 | Chris Hollins | 38 |
| 2008 | Tom Chambers | 31 |
| 2007 | Alesha Dixon | 29 |
| 2006 | Mark Ramprakash | 37 |
| 2005 | Darren Gough | 35 |
| 2004 | Jill Halfpenny | 29 |
| 2004 | Natasha Kaplinsky | 32 |
Professional Dancers Previous Results
Many of the professional dancers come back year after year. Take a look through this list to see how they have finished in previous season of Strictly Come Dancing.
| SCD Pro Dancer | Finishing Position |
| --- | --- |
| Oti Mabuse | 1st, 1st, 7th, 2nd, 8th, 14th. |
| Katya Jones | 9th, 9th, WD, 8th, 11th, 1st, 6th. |
| Aljaz Skorjanec | 7th, 9th, 8th, 2nd, 8th, 6th, 10th, 1st. |
| Karen Hauer | 12th, 2nd, 6th, 11th, 13th, 9th, 4th, 10th, 6th. |
| Giovanni Pernice | 14th, 1st, 5th, 7th, 2nd, 2nd, 9th, 2nd. |
| Neil Jones | 5th. |
| Gorka Marquez | 2nd, 2nd, 13th, 2nd, 14th |
| Janette Manrara | 2nd, 10th, 10th,10th, 15th, 7th, 5th, 13th. |
| Anton Du Beke | 11th, 2nd, 15th, 9th, 11th, 4th, 9th, 9th, 13th, 11th, 6th, 4th, 15th, 8th, 9th, 5th, 8th, 3rd. |
| Diane Buswell | 8th, 9th, 13th, 2nd, 14th. |
| Johannes Radebe | 7th,2nd, 8th, 11th |
| A J Pritchard | 6th, 5th, 5th, 4th. |
| Graziano Di Prima | 6th,16th. |
| Amy Dowden | 11th, 6th, 2nd, 9th, 12th. |
| Luba Mushtuk | 10th, 15th. |
| Nadia Bychkova | 13th,12th, 14th, 6th. |
| Nancy Xu | 5th |
| Vito Coppola | 2nd |
| Kai Widdrington | 15th, 3rd |
| Jowita Przystal | 1st |
| Carlos Gu | 2nd |
| Nikita Kuzman | 6th, 10th |
Strictly Come Dancing Blog Contributors