Dr Who Odds On Who Will Replace Jodie Whittaker
Olly Alexander at odds of 7/2 is the bookie's favourite after reports surfaced that he is being lined up to be the next Doctor Who.

Kris Marshall from Death in Paradise looks like the main male rival to Alexander and can be backed between 5/1 and 8/1.

Multi-talented Michela Coel was the initial Doctor Who favourite before Alexander usurped her spot at the top of the betting, she is on offer between 7/1 and 9/1.




Doctor Who traditionalists may prefer Richard Ayoade (10/1), who came second in the Radio Time Fans Poll, he is an actor who would bring to the role a certain quirkiness, in the same vein as the most popular Doctor Tom Baker.

One bookmaker has actor/comedian, Sir Lenny Henry, as third-favorite at 6/1 to be the next Doctor Who. The Dudley-born actor appeared in Spyfall the opening story to series 12.
You can check the potential Doctor Who betting below, these odds are available from a range of online bookmakers.
Doctor Who Betting

18 Sep @ 20:39 - Next Dr Who

Olly Alexander

4.50

Kris Marshall

6.50

Lenny Henry

7.00

Michaela Coel

9.00

Paul McGann

11.00

Michael Sheen

13.00

Kelly Macdonald

15.00

David Harewood

15.00

Tilda Swinton

17.00

Matt Berry

17.00

Maxine Peake

17.00

Mark Gatiss

17.00

Richard Rankin

19.00

Idris Elba

21.00

James Norton

21.00

Ben Whishaw

21.00

Rory Kinnear

23.00

Phoebe Waller-Bridge

26.00

Olivia Coleman

26.00

Natalie Dormer

26.00

Maisie Williams

26.00

Andrew Buchan

26.00

Ben Daniels

26.00

Vicky McClure

26.00

Lara Pulver

26.00

Suranne Jones

31.00

Richard Madden

34.00

Gillian Anderson

34.00

Jenna Coleman

34.00

Joanne Froggatt

34.00

Michelle Dockery

34.00

Robert Carlyle

34.00

James Purefoy

41.00

Hannah John-Kamen

41.00

Andy Serkis

41.00

Alice Eve

41.00

Carey Mulligan

51.00

Benedict Cumberbatch

51.00

Gemma Arterton

51.00

James Corden

51.00

Adrian Lester

67.00

Daniel Kaluuya

67.00

Helena Bonham Carter

67.00

Alfred Enoch

67.00

Sanjeev Bhaskar

67.00

James Darcy

67.00

Katie McGrath

67.00

Catherine Tate

67.00

Alan Davies

81.00

Domhnall Gleeson

81.00

Russell Brand

81.00

Stephen Fry

81.00

Alan Carr

101.00

Tom Ellis

101.00

Katie Hopkins

201.00

Katie Price

201.00
Doctor Who Showrunner
The Showrunner is the person with overall creative control of a film or tv series. A new showrunner can radically alter the tone and cast of a film or tv series. It has been announced that Doctor Who will have a completely new showrunner. This could mean the new Doctor Who may be an actor previously unconsidered by fans and punters.
Nigel Skinner - Doctor Who Fan
The current Doctor Who Jodie Whitaker has announced that she is leaving the hugely popular BBC series.
The 39-year-old Whitaker will leave at the end of the next series after navigating the Tardis Time Machine for 3 years.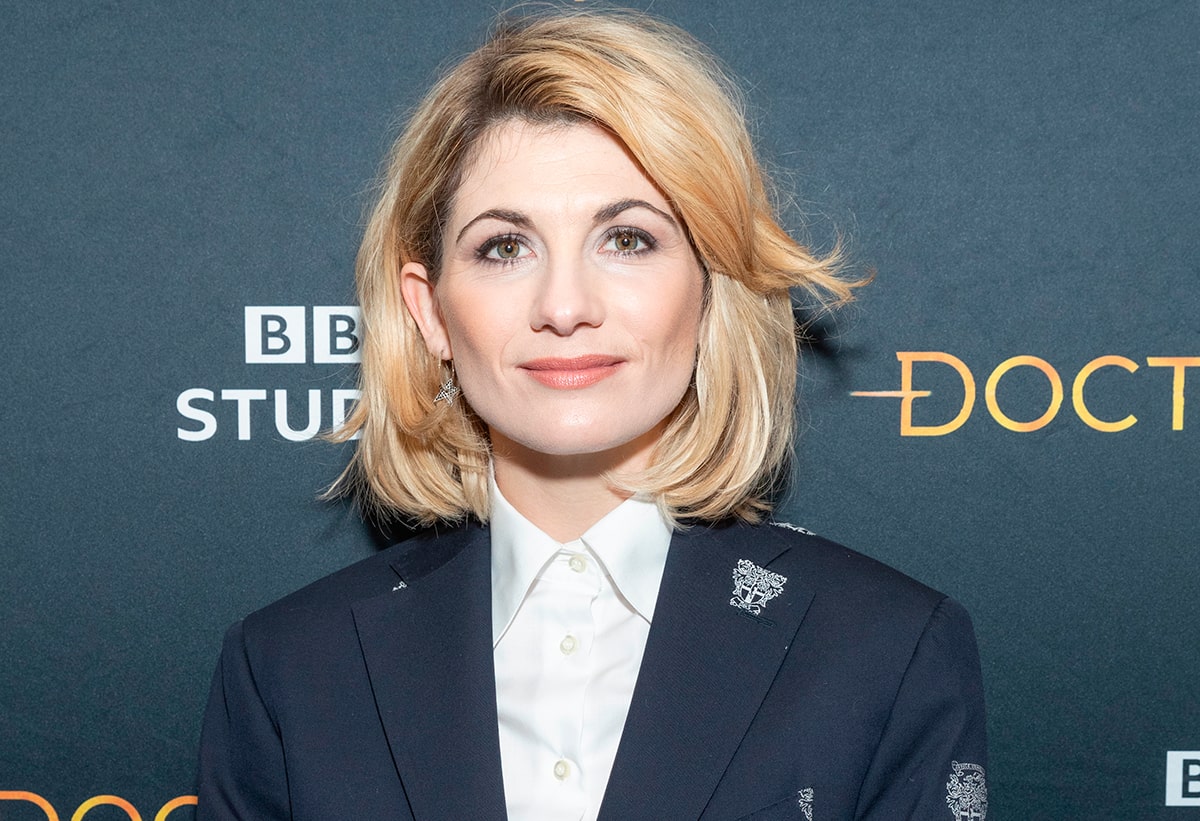 The female Doctor will see you now?
The head of the Dr Who betting is packed with female candidates. However, some bookmakers have betting odds on whether it will be a Male or Female Doctor - and the new Doctor Who being a Male is currently the favourite!
In the first table below you can see the leading candidates and their ages in the Doctor Who Betting Market.
You can then compare with past Doctor Who profiles in the second table.
When markets first open there are huge variations in prices, so it is important to make sure you get the best odds from the leading bookmakers.
Olly At The Tardis Wheel?
It's A Sin actor Olly Alexander has said it would be amazing to play Doctor Who. The 30-year-old is towards the head of the betting.
The bigger bookmakers have a "specials section", in that "specials section" you can find all the TV, Novelty, and Reality betting odds such as Strictly Come Dancing, Love Island, The Voice, etc.
Russell T Davies Connection
Many actors who have previously worked with Dr. Who executive producer Russell T Davies are mooted to be the next Time Lord, these include T'Nia Millar, Lydia West, and Russell Tovey.
There will always be Doctor Who Odds variations between bookmakers.
Kelly Macdonald & Vicky McClure
The Line Of Duty actresses have seen their betting odds cut since the AC12 series finished.
| Leading Doctor Who Candidates | Age |
| --- | --- |
| Michaela Cole | 33 |
| Olly Alexander | 30 |
| Kelly Macdonald | 45 |
| Vicky Mclure | 37 |
| Maxine Peak | 46 |
| Natalie Dormer | 38 |
| Phoebe Waller-Bridge | 35 |
| Richard Ayoade | 43 |
| Tom Rosenthal | 33 |
| Kris Marshal | 47 |
| Michael Sheen | 51 |
| Jo Martin | 40 |
| David Harewood | 55 |
| Matt Berry | 46 |
| Jodie Comer | 28 |
| David Jonsson | 27 |
The Daleks
The Daleks are rumoured to be making a pivotal appearance in what is the final series for Jodie Whittaker.
Below you can see previous actors who took on the Daleks and Cybermen as Doctor Who.
The two most recent Doctors played the part for 3 years, in 2021 Jodie Whittaker will have been in the role for 3 years.
The average time period for a Doctor Who actor is 3 years 3 months.
The longest-serving was the 4th Doctor Tom Baker (curly hair - long scarf) who played the part for 6 years and 9 months.
The average age when taking on the role is just over 40.
| Doctor Who | Age When First Playing The Doctor | Time In Role |
| --- | --- | --- |
| Jodie Whittaker | 35 | 2018-Present Day |
| Peter Capaldi | 45 | 2014-2017 |
| Matt Smith | 28 | 2010-2013 |
| David Tennant | 34 | 2005-2010 |
| Christopher Ecclestone | 41 | 2005-2005 |
| Paul McGann | 36 | 1996-1996 |
| Sylvester McCoy | 44 | 1987-1989 |
| Colin Baker | 41 | 1984-1986 |
| Peter Davidson | 30 | 1982-1984 |
| Tom Baker | 40 | 1974-1981 |
| Jon Pertwee | 51 | 1970 -1974 |
| Patrick Troughton | 46 | 1966-1969 |
| William Hartnell | 55 | 1963-1966 |
Visit the tips pages to access a range of special and novelty betting markets.
Doctor Who Viewing Figures
Since its heyday in the 1960 and 70's Doctor Who has gradually lost viewers, to a large degree this is to be expected as our viewing habits have radically changed with the arrival of on-demand and streaming services.
The Christmas/New Year special drew in over 6 million but this is a long way off the 16 million who watched the series in 1979, with the latest series having some of the lowest viewing figures ever.
ITV Strike
During a strike by the ITV network the BBC and Doctor Who flourished with 16 million viewers watching selected episodes of Tom Baker as the Doctor.
The arrival of Jodie Whitaker as the 13th Doctor split fans, some saw it as right and proper that we finally had a female Doctor, whilst others thought it was playing to these woke times in casting a female.
The storylines also became more PC for many Whovians who voted with their off buttons, although many younger viewers applauded the producers in trying to attract a new audience with challenging episodes.
The appointment of a new Doctor has never been more crucial if the franchise is going to continue.
Who would you like to see as the new Doctor Who?
Doctor Who Top Ten Betting
Doctor Who Betting

18 Sep @ 20:39 - Next Dr Who

Olly Alexander

4.50

Kris Marshall

6.50

Lenny Henry

7.00

Michaela Coel

9.00

Paul McGann

11.00

Michael Sheen

13.00

Kelly Macdonald

15.00

David Harewood

15.00

Tilda Swinton

17.00

Matt Berry

17.00