Don Goodman Talks to OLBG
Don Goodman racked up 586 appearances and 162 goals during his 20 career which saw him play for more than 10 different clubs. His clubs included Bradford, West Brom, Sunderland and Wolves.
Don trialed with Bradford City as a teenager, whilst playing non-league football with Collingham and working as an electrician with Leeds City Council. He made his senior debut for Bradford in May 1984, aged 17, turning professional with the club that summer.
On 11 May 1985, his girlfriend tragically died in the Valley Parade fire disaster. He was playing for Bradford in that match, as the team won promotion as Third Division champions.
He was Sunderland's record signing in December 1991 when he was signed from West Bromwich Albion before going on to play for Wolves between 1994 and 1998. After a spell at Japenese club Sanfrecce Hiroshima and some time on loan at Barnsley, Don went on to play for Motherwell, Walsall, Exeter, Doncaster and Stafford Rangers up until 2004.
More recently Don has been working as a co commentator and pundit for Sky Sports and BBC Radio 5, mostly covering championship games.
Here he talks to OLBG, sharing his views on what is happening in the game today.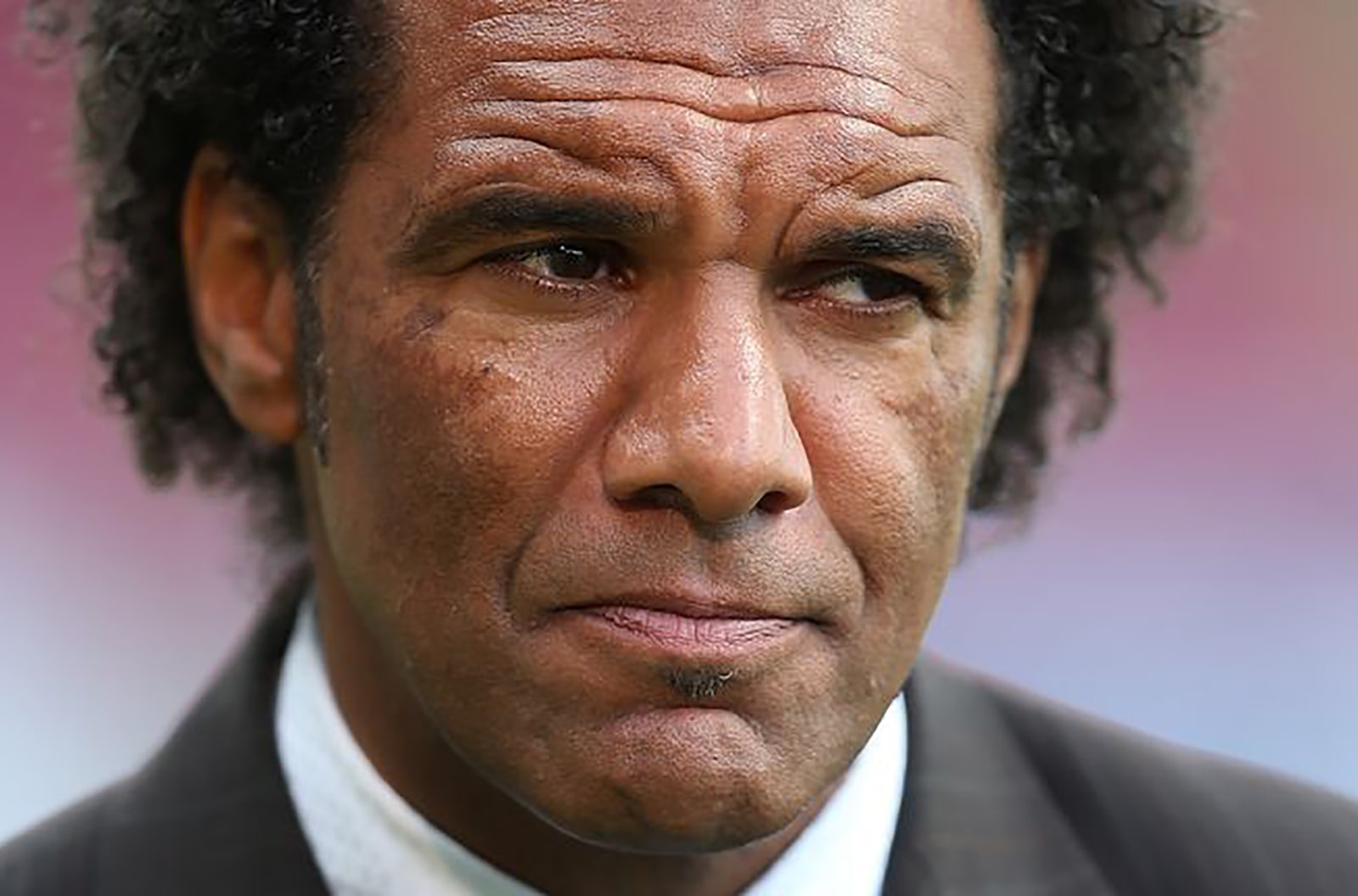 Don Goodman. Image: Sky Sports
Leeds United are clearly depleted right now with the sheer amount of injuries they have, can Bielsa keep relying on youngsters or do they need to add in some additions?
I think he's a man who likes to work with a small squad notoriously throughout his managerial career. Usually he's got away with it, but the intensity of the Premier League along with the pandemic where games come even more frequently, they've had an unbelievable amount of injuries.
Unfortunately for Leeds it has happened to key players such as Kalvin Phillips and Patrick Bamford. If you could pick two players you wouldn't want to lose if you're Leeds United, it would have been those two.
They're nine points clear of the drop zone and its over teams who are struggling to win games of football means they're going to be ok. I think this part of their history shows is that the academy are doing something right with these youngsters coming through.
A lot of young players are coming into the squad, they're learning on the job, and they will have the occasional bad moments within games. But in general, they've been doing ok, Leeds have been competing and those back-to-back wins are huge.
Those six points make a huge difference, and you'd start to worry if you took those away, but hopefully they can get a couple of bodies in January and finish the season strongly.
Have you seen improvements in Norwich from Daniel Farke to Dean Smith? Can they mount a strong enough bid for survival?
The first thing you need to look at is the numbers, Daniel Farke was in charge of the first 11 games, and they took five points. Dean Smith has been Norwich Manager for 10 games, and they've taken eight points, so straight away you can see they're picking up points at a faster rate.
Whether that's a correct assessment of how they're playing or who's performing better, then that's up for debate. I do find it remarkable that a team who have been in the bottom three for so long, lost their opening six games, but with that win over Everton they're still in with a shout of safety.
It's a unique situation at the bottom of the table and that game against Watford on Friday night has become a massive game. The problem remains the same though, the biggest problem Norwich have got is that they're simply struggling to score goals.
They've had three goals in their last nine Premier League games, and they've struggled to score in seven of those games. If you can't score goals, you can't win games of football, so that'd be my worry.
I think if they're patient, which they usually are Norwich, with Dean Smith, I think even if they did fail to survive this season, then they'd still have the right man in charge. Overall, there has been a slight improvement, but I still think they're capable of more.
Can Wayne Rooney keep Derby County up this season?
We'd be looking at them without the 21 points deduction as an outsider for the playoffs, especially given the vein of form they're in. That's what makes what they're doing quite remarkable at the minute because it just seems like it's one obstacle after another.
They keep picking themselves up off the floor, getting knocked down again and keep picking themselves back up. This last weekend has been really significant, losing Jagielka and losing Graeme Shinnie for only £35,000 to Wigan.
More of their best players are likely to be sold, but if they can hold onto their players from now until the end of the season, then the form they're in and the teams above them are in, they would potentially be in line to do one of the most remarkable things that football has ever seen.
Wayne Rooney, the players and the day-to-day staff, my heart goes out to them because they're suffering and it's not their fault. It's a consequence of gross mismanagement from the top of this football club over the last number of years.
Wayne Rooney is doing an incredible job as Derby manager, there's a small possibility they might lose him, but I admire him for sticking around. in pre-season when he had hardly any players he stayed, and this is someone who doesn't need the money or hassle.
He's invested in this football club and in these players, so I think he's covered himself in glory and whatever happens between now and the end of the season, Wayne Rooney comes out of this with his reputation massively enhanced both on and off the field.
Wayne Rooney has been linked with the vacant Everton managerial position? Do you think he deserves that opportunity or should he show loyalty to Derby?
We'll find the answers in the next week or so. Is he ready for the Everton job because you look at the experienced managers that have been in that job in recent times couldn't sort it out. You'd be asking a manager who's got just over a year of experience to go in and sort out a mess because that's what Everton is.
It's an absolute mess of a football club at the minute that needs to realign on and off the field and right from the top of the club. They need to find some kind of a structure because they're almost a rudderless ship, but the lure of them for Wayne Rooney would be huge.
I don't think it would be something he'd be able to turn down, but whether or not he'd be able to make a success of it in a short time is the question. He'd only get a year to 18 months at most to turn it around, so whether he'd be able to do that, I really don't know.
At the moment the other thing to look at is what happens at Derby over the next week and will more of their players go. If they do, then it'll become impossible because you can't survive by playing your youth teams in the Championship.
Should that materialise and aligned with whether Everton want him, then he may not be at Derby County for much longer. Regardless of when he chooses to leave Derby County, I think he's been more than loyal.
Can Daryl Dike fire West Brom to promotion? If not, where else does Valerien Ismael need to strengthen before the end of the month? Will his job be under threat if they don't earn promotion?
If you look at the table, they're currently one point above seventh placed Huddersfield Town and Stoke have have a game in hand on them Coventry aren't far off, Nottingham Forest have hit form and Sheffield United are picking up results.
I don't think West Brom can be looking up, they're seven points off second and I'd be more worried about looking who's over my shoulder. They have to address this slide they're on and the huge problem is that they can't stick the ball in the back of the net.
They were the top scorers in the first 10 games of the season with 20 goals and in the last 16, they've only scored 11. That sets alarm bells ringing because they have missed a lot of chances.
Expected goals isn't the Bible, but it gives you a rough idea if teams are creating chances which they have been in West Brom's case. They've just been missing them and that's where Dike comes in, he needs to hit the ground running. If he can be that striker and converting those chances, then at the very least they'll secure a playoff spot and they'll be a handful in that.
But if they don't start converting these chances, then they could face the disaster of slipping out of the playoff picture and I don't think any manager would survive that if you're West Brom and in the Championship.
Are Marco Silva's Fulham side the best attacking side that the Championship has ever seen?
I had a peak back into history, and I could only find Bournemouth scored 98 goals when they got promoted. Norwich a couple of seasons ago scored 93, but when you look at the fact Fulham have scored 64 goals already and Watford were promoted last season having scored 63 across the whole season, it's remarkable.
They're just a goal scoring machine, the players they've got, obviously Mitrovic with the sheer numbers he has. But in terms of who's been the best player in the league, you could make a case for people like Harry Wilson. Despite being behind twice against Bristol City, there's just no need for any panic because they're full of goals.
The numbers are staggering, and I expect them to break records in terms of goal scoring and I would expect them to win this league with the form they're in. This could genuinely be a record-breaking season for Fulham. They're a great watch, they're an entertaining side and it's hard to see anyone that can stop them at this minute in time.
Where do you think Ben Brereton Diaz's future lies - Premier League or abroad?
Ultimately, I think his career will lie in the Premier League, but do I think he should leave now? Probably not. He's got a coach in Tony Mowbray who's getting the best out of him, he's in a team aiming to be in the Premier League and they're playing really well. They're in the best form of anybody in the Championship right now and when you are going to leave a football club, you need to make sure you're leaving for the right football club.
Who's to say hypothetically, if he went to Burnley that Blackburn wouldn't be a Premier League club next season and he'd be back in the Championship with Burnley. We just don't know that, so it's important for players when they are successful to leave to only go to the right football club for them.
When you step out of the Championship to the Premier League, there is a danger that you become a 'bit-part' player which totally defeats the object. If I was him, I'd be sticking around for the next six months at Blackburn Rovers and I'd be trying to continue this rich vein of form and getting Blackburn into the Premier League.
Then in the summer, you can take a bit of stock and see what happens.
Jed Wallace is being linked with a move to Nottingham Forest - Thoughts on this? Would he be a good addition for the Reds?
You'd have to say he'd be a good addition because he's such a creative player. He's been really loyal to Millwall and recently he said he's in no rush or keen to leave Millwall, he loves it there.
You've got to applaud him for that, but in terms of Nottingham Forest, he would certainly make them better. His numbers of the last three years have been really good in terms of goals and assists.
He delivers wicked set pieces and at 28 years old, he's in the prime of his life, looks physically and mentally at the top of his game. He would be a massive addition to Nottingham Forest if they can prize him away because he's gone on record that he's very happy at Millwall.
Do you fancy Paul Heckingbottom's Sheffield United to secure a play-off place this season?
It's a tough one, these rafts of postponements are affecting teams. Fulham weren't in the greatest of form until they started playing again, Coventry and Luton came off a poor-ish run of form.
Sheffield United were flying before their games were postponed and then they went and lost first game back. They've got games in hand, but they need to get back on that winning run pretty quickly. I think it's a tall order to be honest with the form of some of the teams above them.
It would be one heck of an achievement, but if they can get on the winning trail now, then you never know. It is all done to the poor start they made, they've been playing catch up right from the off and given themselves a mountain to climb.
It might be a mountain just slightly too high.
What do you make of the situation at Reading FC?
I think themselves; Derby County and Sheffield Wednesday last season serve as a warning about living within your means and playing by the rules. This club is in an absolute mess, they have spent loads of money chasing the dream and failed.
When you put all your eggs into one basket and it doesn't work out, then you leave yourselves in trouble. That's where they are now, they can't spend money, they're relying on free agents and loans and they've had an unbelievable injury list.
Veljko Paunovic has been dealt a poor hand and it was a massive overachievement them finishing seventh last season. As it stands with the captain falling out with the club and they're leaking goals for fun so they could do with a Liam Moore at his best to stop the awful run of results.
I think they're relying on teams below being not good enough to catch them rather than digging themselves out of a hole. They're having to play a load of kids in the first team, and I'd be really worried as a Reading fan at the minute.
Should Sunderland entertain a move for Jermain Defoe following his Rangers exit? Are Sunderland getting promoted this season?
You don't know what Jermain Defoe you're getting because he's only played two games for Rangers this season so far. I think for all parties it would be worth him have a couple of weeks of training and Lee Johnson assessing the situation.
If he's got the desire and hunger to play at that level, he certainly has the club in his heart from his previous spell, it's a club that he loves. It could be a fairy-tale reunion if they could get him match sharp and I think he would be an asset to anybody.
I think at the moment, it's the not knowing where he's at from a fitness perspective. It's a wait and see job, but if you can get a Jermain Defoe anywhere near the levels of past, then of course anyone would want him.
Sheffield Wednesday haven't quite lit up League One this season with the squad they have available, do you expect things to click into place in 2022?
I think you expect them to be in the mix, but you look at that league and it's a strong, tough league and there's seven ex-Premier League clubs in there. Chuck Wycombe and Rotherham who were relegated from the Championship in glorious failure almost, they were both desperately unlucky to be relegated from the Championship.
Then there's Oxford, Plymouth, MK Dons who are all flying.
It means Sheffield Wednesday have it all to do, but when you look at the quality within their squad, it is good enough, but the question is whether it'll be consistent enough. In the first half of the season, it hasn't been, so the onus is on Darren Moore to get the best the out what it arguably the best squad in League One.
They're up against it because the quality of the competition is very strong. Wigan have a lot of games in hand over the teams around, is that an advantage or will the schedule catch up with them eventually?
I think normally you'd say you'd want the points on the board, I think that's a widely acknowledged view within football. They're just behind Sunderland with five games in hand and they're in form.
They're strengthening their squad in light of what is to come, they've already pinched Greame Shinnie from Derby County and Josh Magennis from Hull. These are quality players at League One level, but I think they will be looking at what happened to Rotherham last season. There's no question in mind that 12 games in 36 days cost Rotherham United relegation because it was a league above.
But that's the critical factor because it was the league above, every game in the Championship was a game where they were probably underdogs. That's different for Wigan this season, they're a good team at this level, one of the best if not the best in the division.
If you'd like me to choose which club I'd like to be at the moment of any club in that division at the moment, then I'd choose Wigan Athletic.
Should Bolton be worried that they aren't quite clear of the relegation places? How important is it that the club retains their League One status?
It's really important they stay in the division; it just seems to have gone pear shaped since Ian Evatt said they were the best team in League One. They just went on an awful run, but I truly believe they're better than where they're at, but they just have had a horrible run.
They're a big club and they're striving to get back to the big time, prior to that Ipswich victory they had lost four in a row. Ironically it was the first time they've beaten a team in the top half since September and that was also Ipswich.
They need to back it up with results, but I don't see them being one of the four teams that will go down, but they would want to make it more comfortable than it's looking at the minute. A couple of wins will make that happen.
Derek Adams might have to mastermind another playoff promotion with Bradford City, are they capable of breaking into the top 7?
It's been a slow burner with Bradford under Derek Adams, I'm sure we all and Derek himself would have expected more points on the board at this stage. Bradford would have felt they should be closer to the automatic places, and I imagine that would have been the aim at the start of the season.
The problem they've got is that, although they're hard to beat, they've drawn 11 games and that's a hinderance to them. After the start of the season, you thought it was all falling into place, but they haven't won back-to-back games since the start of the season.
They need to string a winning run together; I do think they have the right man in the job and he'll get them moving in the right direction up the table. But they are chasing when we all thought they'd be the ones being chased, but there's no doubt I have implicit faith in Derek Adams ability to get Bradford promoted.
There's a gap to bridge, but they have enough ability in that squad and knowhow from the manager to do just that. But as I said, they need to go on a winning run sooner rather than later.
What do you think of the situation at Oldham Athletic having had a number of games disrupted with pitch invasions in protest against the owners?
It's terrific when you look back at the club with me being a certain age, remembering them being in FA Cup semi-finals, being in the first division and the Joe Royle days with that team they had.
They were relegated into League Two back in 2018 and it was the first time they'd been in that division since 1971.
They just haven't been anywhere near getting back into League One, they've been closer to going out of the league and now they are in serious peril. When fans and owners have a massive fallout, you rarely see success when clubs are fractured.
We've seen it at varieties of different clubs, Blackpool springs to mind when they got themselves to Premier League and because of that fractious relationship they ended up in League One. Coventry ended up all the way in League Two, so it's not a good recipe and they've gone through so many managers in the last few years.
The current ownership is clearly struggling to find the right formula and the right person to guide them. The way it's being run chopping and changing managers, I can understand the frustrations of the fans.
I can't condone pitch invasions, but I can certainly understand the frustrations. I use the adjective mess with a few clubs, but this just might be the biggest mess of the lot.
About OLBG
OLBG is a sports betting community whose users help each other to find the best bets and the best betting sites to place them at. If you are interested in opening a new online betting account then you may want to check out the latest free bets. For those who like to try their luck at the casino, OLBG also has lists for the best UK Online Casinos and latest casino offers.
You May Also Be Interested In
Other OLBG Exclusive Interviews You Might be Interested In