Here he talks to OLBG, sharing his views on what is happening in the game today. This content has been updated following our latest interview with Don which took place in January 2023, further below you can also see our original 2022 interview.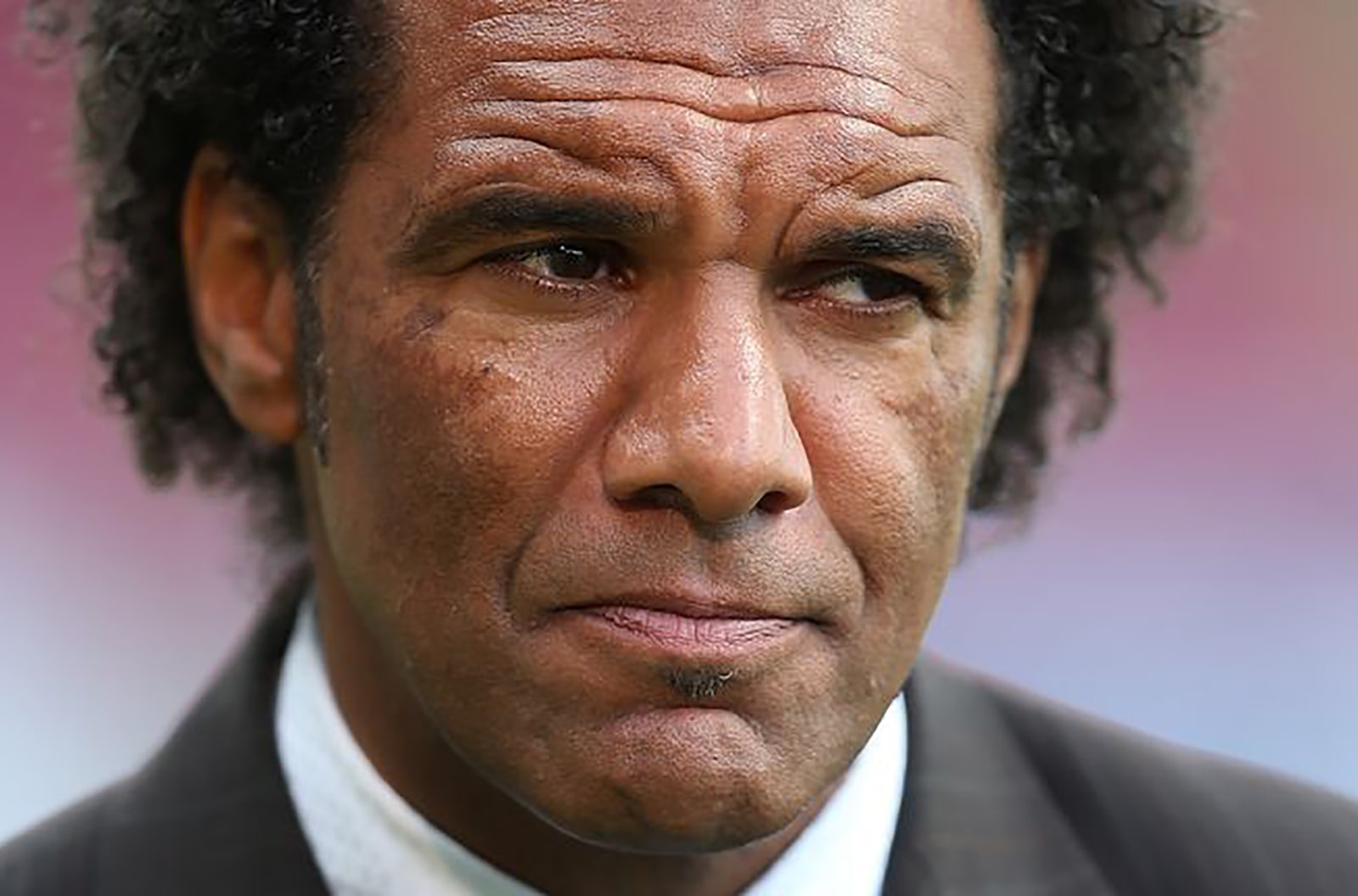 Don Goodman. Image: Sky Sports
What have you made of Wolves' centre-forward situation? Guedes was signed then released on-loan. Diego Costa hasn't had much impact. Kalajdzic is injured. Raul appears to be the No1, but he is being linked with a move away. What is the answer for Lopetegui at centre-forward? Should they sign another one or can you see the options he has as being good enough?
It's a difficult one for Lopetegui because it's not as if Wolves aren't going to back him. They've already brought Matheus Cunha in, so they have been backing him but there's no doubt it isn't going the way anyone at Wolves would have wanted it to go this season.
When I looked closer at the numbers, Wolves have scored eight or nine less than they actually should have done according to the xG metrics. They should be in mid-table, so it's not like they aren't creating chances.
But when you look at all the forward options they have, Raul Jimenez hasn't scored in the Premier League this season and has six goals in his last 40 Premier League appearances. It was unfortunate really because he got 13 in his first season at Wolves and 17 the following season, started with four goals in his first 10 games before fracturing his skull.
He just hasn't been the same player since, you always hope and pray someone can come back from a horrific injury like that, but it hasn't happened yet. Jimenez was the one they could rely on, obviously they recognised he isn't getting back to those levels, so they brought in Diego Costa.
He hasn't scored yet and hasn't really been prolific since he left Chelsea. Costa is always going to be a handful, but you need your number nines to be scoring at least a few goals. It's too early to judge Cunha right now because he hasn't started many games for Wolves as of yet.
Hwang Hee-Chan has scored 5 goals in 46 appearances for Wolves as well.
It's strange because these are good players for Wolves, they're all quality and high-calibre players who just aren't finding the back of the net. It's a little bit of a mystery, but it's worrying when Podence is your top scorer with five and then Neves with four.
Only five Wolves players have scored a goal in the Premier League, so clearly that is an issue that needs to be addressed.It doesn't look to me like they can address it from within, so I would be a little surprised if there isn't another iron in the fire in regard to a striker coming in this January.
I think they have more than enough to survive, Lopetegui is definitely moving them in the right direction, but you have to score goals. If you don't score goals, then you're asking your defenders to keep clean sheets week in and week out, which is difficult in the Premier League.
That goal-scoring scenario needs fixing as soon as possible and I'm sure it will be quite high on the agenda of Lopetegui and the club.
At the time of writing the latest odds with UK betting sites on Wolves being relegated from the Premier League ranged between 3/1 and 4/1.
What did you make of Newcastle's decision to allow Chris Wood to join Forest - particularly with no replacement? Could that backfire? Do you rate Wood and will he be good for Forest?
To look at it from Chris Wood's perspective, clearly, he's third choice and he's not going to get as many minutes as he would like. He's the wrong side of 30, so he wants game time and wants to be playing. From his perspective, it's a great move and until last season he had scored double figures in the Premier League, so he has pedigree at this level.
He might have only scored twice so far this season, but he's only started five games for Newcastle. From Nottingham Forest's perspective, Wood is a physical presence and different to anything they've got.
He'll be a threat from set pieces, and I can see him linking up with Brennan Johnson and Morgan Gibbs-White really well. So, I think it's a good fit for Nottingham Forest.
From Newcastle's perspective, it's a tiny bit of a gamble if they're not going to bring anyone else in to play there. Sunderland recently had all of their strikers out for quite some time and had to play a false nine.
They actually did quite well in that period and Manchester City have obviously won the Premier League without a recognised striker, so it can be done. But it is a little bit of a gamble.
I suppose at a push they could move Joelinton back to that position, although they wouldn't want to lose his presence in midfield. I would imagine if Joelinton went up front now, from all the confidence he's got from playing fantastically week in week out, then I think he would be a completely different player.
I don't think it would be the same Joelinton that Newcastle fans were watching as a number nine. It's not ideal but it's a potential back up plan. There's still time left in the transfer window, so I'd be surprised if they didn't have some sort of a plan B.
Have you had a look at Wout Weghorst's two games for Man Utd? What have you made of his signing? Do you think this will benefit Ten Hag's system? Do you see yourself in him?
I've had half an eye on the games he's played in and started. I have to say that they're two difficult games away at Crystal Palace and away at Arsenal. Arsenal dominated the ball completely in the second half which can be difficult for a lone striker.
He seems to be a player Erik Ten Hag knows all about; I think he's definitely a brilliant option as a plan B. But if they're going to play him a lot between now and the end of the season, then they're going to have to adapt slightly.
He is a strong physical presence and he's very different to what they've got. Weghorst is an aerial threat, so Manchester United might have to look at getting crosses into the penalty area more often.
It's an interesting situation at Manchester United, but clearly Ten Hag sees him as a good player to have right now. We've seen the impact he could have from the World Cup, albeit the Netherlands just lumped the ball up to him in that game against Argentina.
I can't imagine Manchester United doing that often in the Premier League so both the team and Weghorst will have to adapt a little bit. But Ten Hag has faith in him, you would think after two away games at Crystal Palace and Arsenal that it will get a bit easier for Weghorst.
Have you had a look at Amad Diallo at Sunderland? What have you made of his form this season? Can he make it at Man Utd?
I can't imagine him going back in January, but certainly next season with a pre-season under his belt is a possibility. When Erik Ten Hag came in his number one target was Antony who obviously plays in the same position.
He's already got Marcus Rashford, Bruno Fernandes and Jadon Sancho who can operate on that side of the pitch as well. So is Amad Diallo going to displace any of those at the minute? The answer is no.
They've sent him out on loan and from watching the Sunderland vs Middlesbrough game, he was brilliant. I spoke with Tony Mowbray after the game and Mark Venus who I'm good friends with.
I had obviously given him man of the match in that game, but it wasn't just that performance, he's been brilliant for the past dozen games really. He's settled in now and I think that's the key because they said to me that he's a very shy and quiet boy.
It's taken him some time to settle into that environment and he's playing in a team, under a coach who wants to play on the front foot and move the ball quickly. This brand of fast, attacking football suits him to the ground and of course that's what Manchester United want to do.
You can see the potential, he's only 20 years old and he's contributed 7 goals and an assist in his last 13 games. He has bags of ability, but Manchester United already know that because they paid £37 million for him.
I just think this has been a win-win for both clubs. Sunderland know that there's no chance he'll be here beyond this season and I think Manchester United will be keen to get him involved in the pre-season.
They'll want to take a long look at him, but there is a lot of competition with Garnacho coming through as well. He's electric from what I've seen live and in a similar position to Diallo, so there's a lot of competition for places.
But a pre-season, stepping in and growing in confidence will certainly make him an asset to Manchester United, possibly from the start of next season.
At 15 and with Man Utd and Newcastle wanting to sign him, what do you think Chris Rigg should do? Is Tony Mowbray right to be playing him at such a young age?
I think Tony Mowbray would have watched his development, had him training with the first team and would have seen he was ready to play a few minutes. Not a load of minutes, but enough to start his development process.
I think that's what is going on and I don't think Chris Rigg could be in better hands than he is with Tony Mowbray. Regardless of any bids from any big clubs, if I was Chris Rigg, I would be looking at the way Sunderland want to move forward.
They're a club developing young players, give them an opportunity, coach them and improve them as players. It's a long-term project at Sunderland and Rigg, if he's good enough, will get an opportunity.
If he goes to another club, we've seen it before where they get stuck in their academies and eventually get loaned out where it doesn't quite work out. I just think he's in an environment with the right surroundings and the right head coach who will bring him along at the right rate.
So, if I was advising him, I would say stay where you are, develop as a player and see where it takes you.
Do you think Sheffield United will achieve automatic promotion this season?
I think it's Sheffield United's and Burnley's to lose at this point. When you look at the table, there's such a gap between the top two and Watford who are stuttering.
In fact, they're all stuttering behind the top two with the exception of Middlesbrough and West Brom. Sheffield United have only lost five games in the league this season, for Watford to overhaul them, they essentially need to lose another five.
That also relies on Watford winning five more games than Sheffield United and you just can't see it happening. It's the knowhow of winning games or making sure you don't lose them when you are slightly off the pace.
That's really important in the Championship, for 46 games you cannot play your best week in week out. It's simply impossible, but what they're doing when they aren't quite at it is winning games of football.
That's a brilliant quality to have in a team when you're going for promotion. I can't see Sheffield United throwing it away nor Burnley. I think the top two positions are done and for all the neutrals we're just going to enjoy the scramble for the playoff spots.
For the past 4 seasons, Millwall have given themselves a chance of making the playoffs, is this the year they finally get over the line and an opportunity at promotion?
They're in the mix with a lot of other teams. If we say Burnley and Sheffield United are too far ahead, then what we've seen in the past few weeks is that the teams who we all thought would be top before a ball was kicked slowly make their way up towards the top.
I'm talking about teams like West Brom and Middlesbrough who were struggling at the start of the season. Both changed managers and have gone on these amazing runs, throwing them from a relegation battle into the middle of a playoff charge.
I know West Brom lost to Burnley and there's no shame in that and Middlesbrough lost to Sunderland, no shame in that one either. Millwall are fighting with these teams for those playoff places.
As for Watford, I think will get better because they have a horrific injury list at the minute and Norwich have switched managers and had that positive managerial bounce.
Blackburn Rovers are hit and miss, I'm not sure they'll have the consistency to stay within the top six.
Millwall are as good as I've seen them and that's saying something because I've seen them be very good in the past and just miss out.
Gary Rowett has built the best squad that he's had, the recruitment has been excellent, and they've really recruited well in that midfield area and up front with Voglsammer.
I think they're strong and in a really good position, but they're up against some very good teams.
Sunderland look great, Luton are going nicely, so it'll be tough for Millwall but that's what they're here for now. They're no longer a football club who just want to survive in the Championship. They've invested in the summer in order to try and make that next step.
They've got as much chance as anybody, they're a difficult team to play against. They have their style; every player knows their job and they work as hard as any other team.
The fans demand it, and the manager demands it, so they'll be in the mix. If they get into the playoffs competing with all those teams, then it will be one hell of an achievement.
What did you make of Cardiff's decision to sack Mark Hudson?
Ultimately, I look at Cardiff and since Neil Warnock left, you have to look at some of the decisions they've made. They wanted to carry on from Warnock's style which is why they hired Neil Harris.
When that didn't work they went with Mick McCarthy, which was brilliant at the start before turning a little stale and sour. Then they went down the road of Steve Morrison and allowed him to change the style of play, be a bit more possession-based and bring in lots of players.
But they weren't patient with that really and it did surprise me. I think if you're going to change your style and bring in lots of new players into the football club, then you have to be patient and give a manager time.
I don't think if Cardiff City had left Steve Morrison in charge, that they'd be in this relegation battle as much as they are now. They give it to Mark Hudson in a difficult situation and ultimately results didn't go well enough.
In the Championship you probably get less time compared to other leagues to try and get it right. They tried to promote from within under Hudson, but they couldn't turn it around.
They're entrenched in a relegation battle, which is not where Cardiff City want to be and it's unfortunate for Hudson. I've seen Sam Allardyce linked, which would obviously be going back to that Warnock, Harris and McCarthy style.
But they've got a completely different set of players, the likes of Aden Flint and Sean Morrison aren't there anymore. Basically, what they've done with the decisions they've made, the hierarchy at Cardiff City have created this mess.
That's what it is right now and they're slightly fortunate with the form of the teams below them. It's been a lucky break for Cardiff with Wigan and Blackpool's recent form. The only team slightly picking up is Huddersfield Town.
Cardiff have got a little cushion with some big games coming up, if they don't turn it around soon then they could end up being in League One, which is where they don't want to be.
For our readers who are interested in football betting....
Who are the 3 teams you predict to get relegated in the Championship?
I hate trying to predict the Championship because it can make you look stupid. What I will say is that the managerial bounce hasn't worked at Wigan Athletic. Kolo Toure wants to go in and change the style, but with a group of players who haven't really got that much Championship experience between them.
They're low on confidence because they're finding it such a struggle and a little gap is now starting to appear. It'll take one heck of a turnaround, but I do hope the board are patient with Kolo Toure. If they are going to go down, he needs time to adapt his style and make it work.
Blackpool have just appointed Mick McCarthy and I think he will get more out of Blackpool. He took over Cardiff City in a similar situation, I know it didn't end well but when he first went in at the start, they were as good as anybody. Not only did he save them, but there was also talk of a late playoff charge.
That immediate impact when someone like Mick McCarthy goes in, gets the team organised and makes it black and white what he wants from them. Blackpool you would think would improve.
Huddersfield Town have won one or two games, I always thought they were doomed so I'll stick with that. Then there's Cardiff City, Rotherham United and Birmingham City which is a tough one to predict.
Birmingham are on a real slippery slope and in some really bad form, but they do have a bit of a cushion.Rotherham have been hit and miss under Matt Taylor, so I'm going to go with Wigan, Huddersfield and one of the others.
It's a real scramble, but having said all of that, football can make you look stupid, and it wouldn't surprise me if Wigan or Huddersfield went on a run to get them out of trouble.
Having worked in the Championship for so long, you can expect the unexpected at times.
Not many expected Plymouth to be leading the way as it stands in League One – will they have enough to keep the likes of Sheffield Wednesday and Derby County away?
We can't forget Ipswich, who are also going to be in the mix, but my answer would be yes, they have enough to go up in terms of automatic promotion. Whether they'll win the league is another question, when you look at Sheffield Wednesday and how they're coming and putting together a very good run.
Plymouth and Sheffield Wednesday seem to be the only ones averaging those two points a game that gets you over the line automatically. In both of their cases they have a little bit of leeway, they can afford to lose the odd game here and there and still be averaging that magic two points per game.
What Steven Schumacher has done at Plymouth Argyle needs huge praise because he's doing an incredible job. I'm actually shocked that when vacancies started to appear in the Championship that clubs weren't going to Plymouth and making them an offer they couldn't refuse. I rate him that highly, not only when you look at their results but the way they're achieving it.
The football they're playing and the structure they're playing from, they've been a wonderful watch this season. I think they will go up automatically along with Sheffield Wednesday.
It's also been impressive the way they've dealt with losing Morgan Whittaker and they've had to rejig a little bit and carry on from where they left off. I would expect them to carry on that confidence through to the end of the season.
What did you make of Portsmouth's decision to sack Danny Cowley?
Well, they started off great, they were nine or 10 games unbeaten and were up there with the likes of Plymouth, Sheffield Wednesday and Ipswich. They were flying and looking good for at least a playoff spot, but then they started losing games and went on this really bad run.
When you're Portsmouth and it's your fifth season in League One with ambitions of going up having lost a couple of times in the playoffs, then you're desperate to make that next step. I haven't been to a game this season, but I can only presume the crowd weren't happy with the way things were going. That makes it difficult for a club's hierarchy and ultimately, they've come to that decision.
You stand and fall by your decisions in football whether you're a manager, a coach, an owner or a chief executive. You stand and fall by your decisions and the decisions you make.
Clearly, they couldn't see it getting any better, they've brought in John Mousinho who got off to the best possible start. They're only nine points off the playoffs as it stands, so it's doable but it's a tall order.
There's a lot of sides above them who are very good teams, so to dislodge them is going to be a difficult task. To name a few, currently there's Ipswich, Bolton, Derby, Barnsley, Wycombe, Peterborough, Bristol Rovers and Oxford.
Portsmouth have to overhaul all of these teams that are above them and I'm not sure that's achievable. It's a case of wait and see for John Mousinho, but I'm struggling to see if Portsmouth can compete this season.
But it's always sorry to see good people lose their jobs. Danny and Nicky Cowley are good lads and hopefully they'll be back in football soon.
What have you made of Stevenage this season, how have they turned it around considering they were fighting to stay in the Football League 12 months ago?
It's simple really, they appointed Steve Evans. He was brought in to save them from relegation from the Football League at the end of last season.
They were three points above the drop zone, and they ended up winning four from the last nine games to survive. He's taken it on from there, they've managed to keep that momentum going and he's been allowed to add to the squad and change it.
A full pre-season with the team has allowed Steve Evans to implement his style and he has pedigree at that lower level. He gets teams promoted from the lower leagues and the fact they've just beaten Leyton Orient 3-0 who are streaks ahead along with Stevenage says a lot.
I think those two teams will go up automatically, but it really comes down to the Steve Evans effect. I'm sure Stevenage are very happy they made that appointment now.
Barrow were one of the favourites for relegation when Pete Wild was appointed at the start of the season, how impressed have you been with them, and can they sneak into a playoff place? There's no doubt that they're in with a shout of making it.
The Barrow story is an interesting one, Ian Evatt got them into the Football League and then left for Bolton Wanderers where you must forgive him for taking on that job and totally understand that decision. It was a tough first season for them, but they secured survival with two games to go and had to go through a few managers in the end.
They finally seem to have found the right manager in Pete Wild because he's come in and given them consistency. That's something Barrow haven't had since they returned to the Football League.
They're just outside the playoff places, so they've given themselves a chance of breaking into that top seven. What's more impressive is that they're three points off what they got in the whole of last season, so that's one heck of an effort.
They're in a big scramble for a playoff spot, it's a division that is brutal with the congestion of clubs in a fight to get into the playoffs.
There are 10 to 12 teams in with a shout and Barrow are one of them. When you get yourself into that position, you've got to shoot for the stars, but Pete Wild has done a brilliant job regardless.
Who has made the best signing in the EFL in this January transfer window and why?
I find it really hard to pick just one. Looking at all the tables across the three divisions, it's difficult to pinpoint just one signing and acknowledge every single transfer that's occurred.
But the eye-catching one for me that hasn't had an impact yet, but I'm absolutely certain will given time, is the fact Middlesbrough signed Cameron Archer from Aston Villa. I think the whole of the Championship wanted Cameron Archer, but Middlesbrough sold their project to him, and he's gone there.
It might not be the obvious one right here right now with a week left in the transfer window. But I would say keep an eye on Cameron Archer because I think he can score plenty of goals at Middlesbrough.
About OLBG
OLBG is a sports betting community whose users help each other to find the best bets and the best betting sites to place them at. If you are interested in opening a new online betting account then you may want to check out the latest free bets. For those who like to try their luck at the casino, OLBG also has lists for the best UK Online Casinos and latest casino offers.
You May Also Be Interested In