Neil Mellor Talks to OLBG
Neil Mellor's football career spanned 10 years, starting at Liverpool in 2002 and concluding at Preston North End in 2012. During that period he also had loan spells at West Ham, Wigan and Sheffield Wednesday. He gained 194 appearances and scored 56 goals. He made his name in 2004 by scoring a stunning last-minute goal from long range to give Liverpool a 2–1 victory over Arsenal at Anfield. Mellor also scored a vital goal and set up another during Liverpool's match with Olympiacos at Anfield during the group stage of the 2004–05 UEFA Champions League, which Liverpool went on to win. In December 2011, a knee injury sustained resulted in Mellor being forced into announcing his retirement on 9 May 2012. Since his retirement, Mellor has been doing media work, including match updates for Sky Sports News and work for LFC TV.
Thiago Alcantara was masterful against United last night, did you expect him to be this critical to Liverpool when he joined?
I think he's an outstanding talent and he gives something that Liverpool don't have in midfield in terms of that 'wow pass'. He does passes that other players in the Premier League can't do and he's been a joy to watch.
It took him a little time to settle in, he obviously had covid and a few injuries issues, but he's a main part of that Liverpool team now.
I think it goes to show that the recruitment was right, but also the patience that (Liverpool manager) Jurgen Klopp has had with him to persist and get the best out of him because he's playing magnificently well at the minute. He's a player enjoying himself and immersing himself within the group, but you can also see that he's connected with the football club.
In the League Cup final against Chelsea, he got injured in the warm up and you could see the devastation on his face. He's a player who wants to be a big part of this group and he's showing that with his performances.
We can sometimes forget that he's an experienced player as well, there's a lot of experience in that Liverpool dressing room when you talk about winning multiple trophies. Players like Thiago are important to that because they've been there and won some of the biggest trophies in football. He brings that experience and quality on the pitch.
With Liverpool's midfield getting on a bit and the Reds linked with multiple players like Jude Bellingham, Aurelien Tchouameni and more, who would you sign for the Reds if you could?
It's tough question when you see how good Liverpool have been. Liverpool are at the strongest they've ever been under Jurgen Klopp at this minute in time, there's a lot of competition for places.
I think they've been fortunate this season with a lack of injuries because we saw what impact injuries had on the team last season. With a fully fit squad you're thinking who's going to start?
So, it's not a case of who Liverpool need to sign, there's no talk about that whatsoever which with some football clubs can happen thinking who might we sign in the summer. There's no talk of that at Liverpool at the moment, even the likes of Henderson and Milner; they are invaluable to the dressing room at Liverpool.
They really do help a lot of the foreign players coming in and the younger players as well. Trent's benefit from that under those two and I think if you had to look at someone who potentially could come in then Jude Bellingham is a player who every Premier League club would want.
I think he's an outstanding, young English talent and he may be on the radar in the future, but at the moment there's no talk of Liverpool needing a player. Gini Wijnaldum left last summer, and no one has talked about missing him so far this season.
There was a lot of talk of who needs to replace Gini Wijnaldum, but they've not needed to; Curtis Jones and Harvey Elliot have both stepped up when they've needed to. As I said I think the lack of injuries has really helped Liverpool, especially in that department.
Luis Diaz dazzled against Manchester United yesterday, how impressed have you been with him since he signed? He's been magnificent.
I think the recruitment has been very good from Liverpool and he was a player mentioned previously, so they've had to bring him in at the right time and obviously January was the right time. He looks like a Liverpool player; he has that work rate about him and he knows he has to work hard in this team.
He's got that little bit of bite about him and aggressive, it reminds me of Suarez a little bit in terms of his attitude. He seems to have an understanding with the other attackers, it's always been a front three with Liverpool, but now it's five.
There's going to be two players missing out in games and the quality is still there whether Luis Diaz starts or not. He's hit the ground running, he fits in very well and he looks happy, so I think you have to give the manager credit, but also the group of players for helping him settle quickly into what is expected at Liverpool.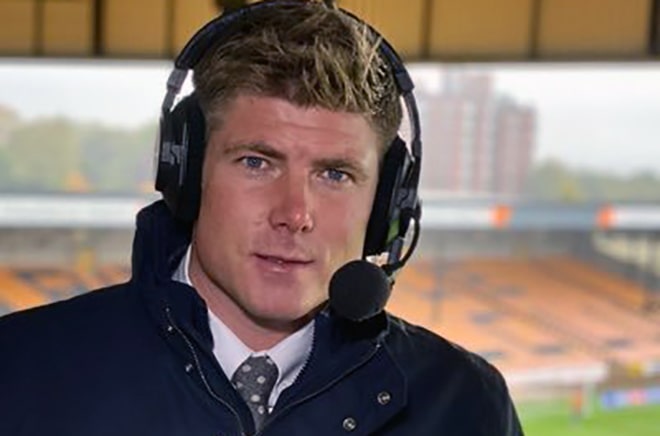 Neil Mellor talks exclusively to OLBG
Mohamed Salah is in a stalemate with Liverpool over a new contract, do you think Liverpool should give him what they want or is there a limit to what they should offer him?
I've got no idea what he's demanding or where they are with the negotiations. What I would say is that Mohamed Salah has become one of the best players in the world because of Liverpool Football Club.
Liverpool have given him the platform for him to develop and show how good he can be. Jurgen Klopp has been massive for his development, so when you're a player and you're happy playing at the top level, then I don't see why you would want to leave.
I don't know whether it's something to do with the numbers, but I'm sure Liverpool have offered him a very good contract. I hope he signs it because I think he's an outstanding player and I've enjoyed watching him in a Liverpool shirt.
He contributes in big games as we saw against Manchester United, he's hit 30 goals for the season and that's despite having knock backs at international level with Egypt. He's a massive player for Liverpool and has been since he arrived, I hope he signs his contract, but I think Liverpool will not break what they believe is a fair offer.
I think they would have given or will give him a fair offer, then it's up to Mohamed Salah to make that decision to whether he wants it or not. Liverpool are in the final of the FA Cup, semi-final of the UCL and one point behind Man City, do you think they can win the quadruple this season?
The reality is that these players are capable of achieving that. The closer they get then that's when the pressure will grow, and it'll be a case of how they deal with that.
The big thing for Liverpool is the mentality of the players and I think they've shown that with winning the Champions League and the Premier League under Jurgen Klopp. Having that focus which has been spoken about amongst the players, but again Liverpool will need to have some luck with injuries.
If they lost any key players for the last remaining games, then that would be a huge miss. It's an if at the moment, but if that was to happen then that's where you could potentially see Liverpool not winning the four trophies.
To achieve that with this Manchester City side would be incredible, but of course Real Madrid are still in the Champions League, and they'll have a say. This Liverpool group are incredible, and I think it's painful for a lot of Premier League teams to watch, but the reality is that this group are good enough and have the mentality to achieve the quadruple.
If you're a Liverpool fan, you've just got to enjoy these moments because they don't come around often. Manchester United fans will remember 1999, what a year that was for them and it's something still spoken about today.
In football you've got to enjoy the good times because you know very quickly that things can change, and another team can have that success. This is Liverpool's time now and hopefully they can make the most of it by winning three or four trophies this year.
You are apart of one of the most famous Liverpool goals ever, did you realise how big your 'lovely cushioned header' would be at the time?
I didn't but I was very grateful for Martin Tyler's commentary, I thought it was perfectly summed up. To me football is about moments and memories, so it's nice to have one and be associated with Liverpool Football Club for that. For me, I was a squad player and to go on to achieve what we did as a squad in Istanbul in 2005 was fantastic. I look at the squad this year and I think the same, it's going to be a squad game; Liverpool can't play the same XI every game.
There's going to be players who need to make those sorts of contributions, however small, the whole squad will have a part to play. It's a really strong squad, they have the mentality so when players do come in then they are up to speed and capable of contributing.
But for me personally, it was nice to contribute with that lovely, cushioned header for Gerrard.
Do you think Preston North End have any chance of re-signing Cameron Archer on loan next season - if not, who should they target?
I would love for Preston to get Cameron Archer in for another year. I think he's shown what an outstanding centre forward he is, and I think he has a bright future in the game. He'll play in the Premier League; Aston Villa have a very talented young star in their hands.
The question will be can Cameron Archer put himself in that Aston Villa squad next season?
I believe he can, I think it will all depend on his attitude and his performances in pre-season to impress Steven Gerrard. I think Archer will play a big part for Aston Villa in the Premier League in the years to come, but if Preston can get him back next year, then it would be an incredible signings.
It would certainly help them, but I think it's going to be on Aston Villa's terms to whether he'll be a part of their squad of not. From what I've seen of him, I wouldn't be surprised if he was involved next season.
Do you think Ryan Lowe could get Preston pushing for the play-offs next season?
There's always the hope and that's always the aim. Preston have had seven seasons in the Championship now and got close to the playoffs once.
It's very difficult to get into those playoffs, I was part of the last group of players to get into the Championship playoffs with Preston. We had a very good team and a strong dressing room under Alan Irvine which was a big factor.
I've been very impressed with what Ryan Lowe's about, he's got a connection with the supporters, but the Championship is such a difficult division which makes it hard to predict. For Preston, if they can finish in the top half and be in with a shout of the playoffs, then that would be a brilliant season, but it's going to be a big challenge to achieve that.
What have you made of Daniel Iversen at Preston? Is he ready to step up to Leicester's set up?
Daniel Iversen is one of the best goalkeepers in the Championship, I think he's been one of Preston's most consistent performers this season and the second half of last season. He's had a year and a half at Preston who have helped develop him, he's matured as a player, and we know with goalkeepers that they tend to get better the older they get.
He's still 24 years old, Kasper Schmeichel is 35 and still seems to play every game. That's a credit to him and you have to admire Schmeichel for that, but the question will be who replaces Schmeichel eventually.
Daniel Iversen comes into that conversation as does Danny Ward who is a Welsh international. He's had to be patient for his game time and he's another top goalkeeper.
But Iversen has been brilliant for Preston and one of the best in the Championship, so Leicester will know how good a quality of goalkeeper they have if they do call upon him.
How would you sum up the job Wayne Rooney has done at Derby County?
I've been impressed with him, I've spoken to him a number of times and he's a winner, that's all he's ever known as player. What I think he's done well is disconnecting himself from Wayne Rooney the player to Wayne Rooney the Derby manager.
He's the manager and trying to get the best out of a group of players that is continuously changing. He's had his best players taken away from him, he's connected with the fans which has been important, and they've fought all the way to the end which is a credit to them.
He hasn't been able to control what's happened off the pitch with the ownership issues and the points deductions. But he's given it a good go, I think the Derby fans have appreciated that.
When I've spoken to him, he's conducted himself really well and I'm sure he's impressed a lot of people not just in the Championship but teams around the world. Derby have given it a good go, ultimately, they've fallen short, but I've been impressed with what Wayne Rooney has done.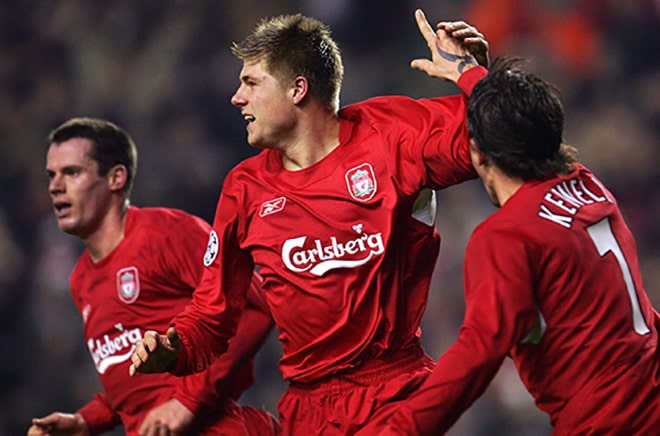 Neil Mellor broke records on his way through the Liverpool ranks
Do you think Derby will find it tough to secure an immediate promotion from League One?
I think they'll find it very tough, the best example to compare it to would be Sheffield United. It took them six seasons to get out of the third tier of English football under Chris Wilder.
They had to change managers a few times to get there, and I look at Derby County right now and it's not a settled place at the moment. Until they resolve things off the pitch, then it's difficult to see where they're going to be.
I can't see Derby getting the good times back until that happens in the immediate future. It's a worry for Derby because they don't know if there will be more points deductions, they've got no idea what the squad will look like. Some of their assets might be taken away, so I fear for Derby next season.
I don't think they'll have an immediate return; I think it'll be about stabilising the club, keeping them in League One and once the new ownership is in place, then they can start to build the club back up.
League One is a tough division when you look at the teams: Ipswich, Portsmouth, Sheffield Wednesday, Sunderland, Bolton and Charlton; there's a lot of big football clubs in there. Derby are not settled enough to mount a challenge, but the summer will dictate a difference at the start of the season.
Do you think Brennan Johnson is a player that will be playing in the PL next season regardless of whether Forest get promoted?
He's a top player, an absolutely superb player. I watched him at Lincoln last season and was really impressed with him. He's flourished this season at Nottingham Forest, he's benefited from working with a top manager in Steve Cooper who's got the best out of him. He's had a good link up with Djed Spence and he's been a big part to why Nottingham Forest are in with a shout of promotion to the Premier League.
I think he will play in the Premier League, I'm not sure if Forest will be able to keep hold of him if they don't go up. At the moment, Forest are in a good position to get promoted and he's been a big part of that.
I'm not sure he would want to leave right now, it's his boyhood club, his dad was a favourite there. I would think if they can get promoted that he would be a big factor in that and stay at the club.
If they don't, then I think he will have a number of offers because he's a top player.
Should West Brom stick with Steve Bruce for next season?
They've got to keep him, he's an experienced, quality manager. They brought him in, in February so he hasn't had a transfer window or a chance to stamp his own image and identity on the football club.
Once he's had a couple of transfer windows, then I think it's fair to judge him. But after 4 months or whatever it's been, I don't think it's fair to judge him on that.
He's a top manager and has experienced promotions before, I think West Brom fans would want someone who is experienced and can steady the ship. It's not been a good season for them, but I do believe that Steve Bruce can have success if given time and backing in the transfer window to do that.
West Brom and Stoke City have been linked with a move for Sean Dyche, would that be a good appointment for either?
I like Sean Dyche and I think we've all admired the job he's done at Burnley. It's a community football club and he gave them several years of Premier League football. It was a surprise to see him go, but I don't think he'll be short of offers not only in the Championship but in the Premier League as well.
There could well be interest there because of the job that he's done on such a small budget with a football club not expected to compete the way they have done. He won't be short of offers and when the times right I'm sure he'll return to management and that best option for him.
There's no doubt that there will be clubs interested in him and rightly so, but it'll depend on when the time is right for him to come back into management.
Can Wigan Athletic comfortably stay up in the Championship if they are to get promotion over the line?
I think they'll go up this year and I've been really impressed with Wigan. They've got the job done virtually; I don't think they've been empathic with how they've gone about it but that doesn't matter.
They're another football club who have had a few issues with the ownership, now they've been taken over and you can see the investment in the club. That's been significant to have put them in this position and I wouldn't be surprised if they added to what they have already.
When they do confirm that promotion which is looking likely, they will need to invest in a few more players in order to compete. I think that's the advantage they have this time, they've been promoted in the past and come down fairly quickly.
But that'll be the big difference, the ownership has really committed to the club this time around and I think they'll invest enough to bring players in capable of keeping them up. It'll be a big summer to see what sort of recruitment happens there.
Do Sheffield Wednesday and Darren Moore have what it takes to make an immediate return to the Championship this season?
I hope so, it's a former club that I enjoyed briefly. They're a massive football club, we've seen on Easter Saturday away at MK Dons; they took 6000 fans.
It's a fan base that will get right behind this team. It was a slow start to the season for Sheffield Wednesday, but Darren Moore is a very good manager and they're the team with the momentum right now.
They could still sneak into second, there's an outside chance of that although it's unlikely. But they've got the momentum at the moment, they have quality and experience and with Barry Bannan in there and Lee Gregory who's scored a number of goals for them this season.
The quality is there, but the playoffs are going to be competitive with the teams potentially in there with the likes of Wycombe, Plymouth, Sunderland with MK Dons or Rotherham.
They'll all fancy their chances, so it'll be very difficult, but it would be a great season if they can bounce back up at the first time of asking.
What was the best set of EFL fans you played under in terms of atmosphere?
I think it depends on the game, each team that I played for had big games. When you play your rival, they're the best games to be playing in atmosphere wise.
We all saw with covid how important the fans are, without the fans then football is simply just not the same. If you're doing well as a team and as a player, then you can get supporters right behind you.
It's difficult to pick just one certain team, but I enjoyed times at every football club I ever played for. Like I said, football without the fans is nowhere near the same, I think they're so important to the game.
About OLBG
OLBG is a sports betting community whose users help each other to find the best bets and the best betting sites to place them at. If you are interested in opening a new online betting account then you may want to check out the latest free bets. For those who like to try their luck at the casino, OLBG also has lists for the best UK Online Casinos and latest casino offers.
You May Also Be Interested In
Other OLBG Exclusive Interview that Might Interest You