Aston Villa Manager Headlines
The best betting sites had former Arsenal manager Unai Emery heading the market and he was duly appointed on Monday 24th October 2022.
Aston Villa paid a release clause to Spanish club Villareal to secure Unai Emery as their manager.
It shows the ambition the owners have for the Midlands club that they have appointed one of the top managers in Europe.
| Manager | Appointment Date | To | Days in Charge |
| --- | --- | --- | --- |
| Unai Emery | 24/10/2022 | 7/2/2023 | 22 |
Even without a vacant position for the Aston Villa manager, there will always be a view and betting odds available with various bookmakers as to who will be the next Manager.
Keeping a close eye on the next manager to be sacked betting, will also provide some clues as to who will be available should another change come to Aston Villa Football Club.
We will have all the odds on the next Aston Villa manager and will take a closer look at the potential contenders.
How to Make a Bet on the Next Aston Villa Manager
To make a bet on who will be the next Aston Villa manager you will need to find a bookmaker offering the best odds, choose how much you want to bet, and placing your bet.
Finding odds on the next Aston Villa manager will be easier when no manager is in place, and a little harder when the position is filled, and not particularly in jeopardy.
Find the best football betting site offering odds on the next manager of Aston Villa
Choose one of the possible contenders
Decide how much you want to bet
Check the odds and your stake to understand how much you may win if your prediction is correct
Understand that if your prediction is wrong, you will lose your money.
Next Aston Villa Manager Betting News Diary Timeline
The betting odds for The Next Aston Villa Manager will often see some fluctuation and speculation of who will take over the hot seat when Unai Emery departs the job.
Here is a round-up of the Next Aston Villa Manager Betting Timeline from our OLBG News feed
December 6th 2022
Crystal Palace winger Wilfried Zaha is 2/1 to join Aston Villa in the January Transfer Window with bookies giving odds on a potential next club for the player. With Zaha's Palace contract expiring in the Summer, it may well be that this is the last chance that his club get on receiving a transfer fee for him. The current betting market sees a bunch of clubs given odds to sign Zaha in January with no clear-cut transfer reported as of yet.
June 16th 2022
Premier League fixtures announcement day is always a big one on the calendar of any football fan, with the excitement starting to ramp up ahead of the new season. Bookmakers have wasted no time in getting odds up for the opening weekend's fixtures, including Scott Parker's Bournemouth side at 2/1 to beat Aston Villa. Last year's Championship Champions Fulham have a tough first game up against Liverpool and are 15/2 to win their opening match.
September 2nd 2021
The England manager's job is arguably one of the toughest in the business, dubbed as somewhat of a poisoned chalice by pundits and fans alike. It's managers with English nationality who are heading the betting for this market, with Dean Smith and Burnley's Sean Dyche at the top of the odds with betting sites at 5/1. Eddie Howe and Graham Potter are just behind Smith and Dyche at odds of 7/1 and 12/1 respectively in the Next England Manager Betting
October 24th 2022: Unai Emery is appointed from Villareal,
October 20th 2022: The manager is replaced, and Michael Beale heads the next Villa manager odds.
October 17th 2022: Speculation that the manager is going to be replaced.
October 7th 2022: Aston Villa sits in 14th place.
September 15th 2022: A poor start to the new season has seen Aston Villa manager Steven Gerrad come under pressure.
November 11th 2021: Well that didn't take very long, just 4 days and the Rangers manager is moving south to Aston Villa.
November 9th: Steven Gerrard goes odds on for the Aston Villa manager vacancy.
November 8th 2021: The search starts for a replacement with ex-England stars Steven Gerrard and John Terry toward the head of the betting.
November 7th 2021: Dean Smith is sacked after a 1-0 defeat by Southampton.
2021/22: A terrible start to the new EPL season sees Villa languishing in 16th place after a run of 5 defeats on the trot.
2020/21 Season: After starting the season well Villa faded in the second half of the campaign but still finish 11th
2019/20 Season: In their first season Villa finished 17th.
27th May 2019: Aston Villa win the playoff final 2-1 beating Derby County and is promoted back to the EPL
10th October 2018: Dean Smith was appointed the new Aston Villa manager, and John Terry becomes his assistant coach
List of Aston Villa Managers
| Manager | Appointment Date | To | Days in Charge |
| --- | --- | --- | --- |
| Unai Emery | 24/10/2022 | 7/2/2023 | 22 |
| Steven Gerrard | 11/11/2021 | 20/10/2022 | 343 |
| Dean Smith | 10/10/2018 | 07/11/2021 | 1124 |
| Kevin MacDonald | 03/10/2018 | 10/10/2018 | 7 |
| Steve Bruce | 12/10/2016 | 03/10/2018 | 721 |
| Roberto Di Matteo | 02/06/2016 | 03/10/2016 | 123 |
| Eric Black | 30/03/2016 | 02/06/2016 | 64 |
| Remi Garde | 03/11/2015 | 30/03/2016 | 148 |
| Kevin MacDonald | 25/10/2015 | 03/11/2015 | 9 |
| Tim Sherwood | 17/02/2015 | 25/10/2015 | 250 |
| Scott Marshall | 11/02/2015 | 17/02/2015 | 6 |
| Andy Marshall | 11/02/2015 | 17/02/2015 | 6 |
| Paul Lambert | 04/06/2012 | 11/02/2015 | 982 |
| Alex McLeish | 17/06/2011 | 15/05/2012 | 333 |
| Gerard Houllier | 21/09/2010 | 01/06/2011 | 253 |
| Kevin MacDonald | 09/08/2010 | 21/09/2010 | 43 |
| Martin O'Neill | 05/08/2006 | 09/08/2010 | 1465 |
| Roy Aitken | 19/07/2006 | 04/08/2006 | 16 |
| David O'Leary | 20/05/2003 | 19/07/2006 | 1156 |
| Graham Taylor | 05/02/2002 | 14/05/2003 | 463 |
| John Deehan | 24/01/2002 | 05/02/2002 | 12 |
| Stuart Gray | 24/01/2002 | 05/02/2002 | 12 |
| John Gregory | 25/02/1998 | 24/01/2002 | 1429 |
| Brian Little | 25/11/1994 | 24/02/1998 | 1187 |
| Ron Atkinson | 07/07/1991 | 10/11/1994 | 1222 |
| Jozef Venglos | 22/07/1990 | 28/05/1991 | 310 |
| Graham Taylor | 18/05/1987 | 14/07/1990 | 1153 |
| Billy McNeill | 22/09/1986 | 08/05/1987 | 228 |
| Graham Turner | 16/07/1984 | 14/09/1986 | 790 |
| Tony Barton | 09/02/1982 | 18/06/1984 | 860 |
| Ron Saunders | 04/06/1974 | 09/02/1982 | 2807 |
| Vic Crowe | 01/01/1970 | 06/05/1974 | 1586 |
| Tommy Docherty | 01/12/1968 | 01/01/1970 | 396 |
| Tommy Cummings | 01/07/1967 | 30/11/1968 | 518 |
| Dick Taylor | 01/07/1964 | 31/05/1967 | 1064 |
| Joe Mercer | 01/12/1958 | 31/07/1964 | 2069 |
| Eric Houghton | 01/09/1953 | 30/11/1958 | 1916 |
| George Martin | 01/12/1950 | 31/08/1953 | 1004 |
| Alex Massie | 01/08/1945 | 31/08/1950 | 1856 |
| Jimmy Hogan | 01/11/1936 | 01/09/1939 | 1034 |
| Jimmy McMullan | 01/06/1934 | 31/10/1935 | 517 |
| W J Smith | 01/08/1926 | 31/05/1934 | 2860 |
| George Ramsey | 01/08/1884 | 31/05/1926 | 15277 |
Current Aston Villa Manager - Unai Emery
The Aston Villa appointment is Unai Emery's ninth managerial job.
He has managed five clubs in Spain, and one in England, France and Russia.
His time in North London at Arsenal was mixed with the players and fans not responding well to his tactics and team selection.
It was reported that he turned down the Newcastle United job after the takeover by the Saudis.
| Club | Appointed | Left | Played | Win Percentage |
| --- | --- | --- | --- | --- |
| Lorca Deportiva | December 2004 | June 2006 | 70 | 48.60% |
| Almería | June 2006 | May 2008 | 84 | 46.40% |
| Valencia | May 2008 | May 2012 | 220 | 48.60% |
| Spartak Moscow | May 2012 | November 2012 | 26 | 46.20% |
| Sevilla | January 2013 | June 2016 | 205 | 51.70% |
| PSG | June 2016 | May 2018 | 114 | 76.30% |
| Arsenal | May 2018 | November 2019 | 78 | 55.10% |
| Villarreal | July 2020 | November 2022 | 129 | 50.40% |
Aston Villa Candidates
Below are the managers who the bookmakers thought had a chance of being appointed ahead of Unai Emery. If another change comes at Aston Villa these names may well be in the frame again
Ruben Amorim
Ruben Amorim (6/4) had been supported for the Aston Villa job ahead of Unai Emery being appointed.
The current Sporting CP manager has been at the club since March 2020. He guided the Portuguese club to their first Primera Liga title in 19 years in his first season in charge.
The 2022/23 season has started slowly for Sporting and this has heightened speculation of him moving to England.
Michael Beale
Highly regarded assistant To Steven Gerrard at Glasgow Rangers and Aston Villa before being appointed in his first full managerial role at QPR.
It was said that he turned down the Wolves job after Bruno Lage was asked.
The vacancy at Villa may have come a little too early in his burgeoning career, although the bookmakers did like his chances installing him towards the head of the October 2022 vacancy
Mauricio Pochettino
The Argentinian's career has spanned 4 clubs since he first took charge of Spanish club Espanyol in 2009.
Two spells in England at Southampton and Tottenham culminated in Pochettino taking charge of one of the giants of European football Paris Saint Germain, a club he played for.
Whilst in Paris he won the Ligue 1 title but could not secure the Champions League for the ambitious owners Qatar Sports Investments.
In July 2022 he was dismissed.
The problem for Pochettino is that after PSG most clubs could be seen as a downward step, many chairmen may consider him "out of their league"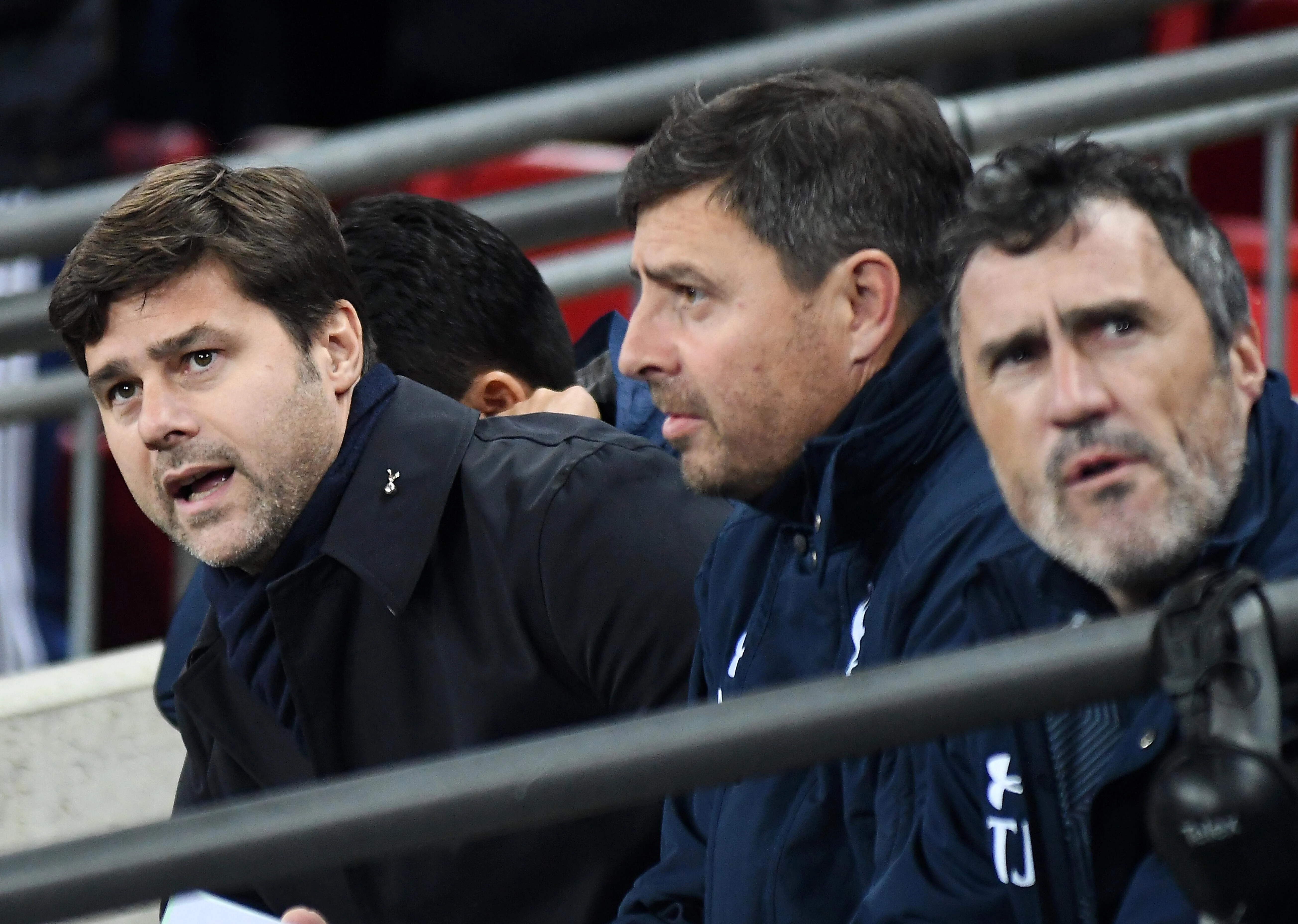 Sean Dyche
If Aston Villa do struggle then a pragmatic coach such as Sean Dyche could be parachuted in to try and keep the club in the EPL.
As a manager, Dyche is towards the top of the betting for a host of managerial vacancies, including AFC Bournemouth and the England national team.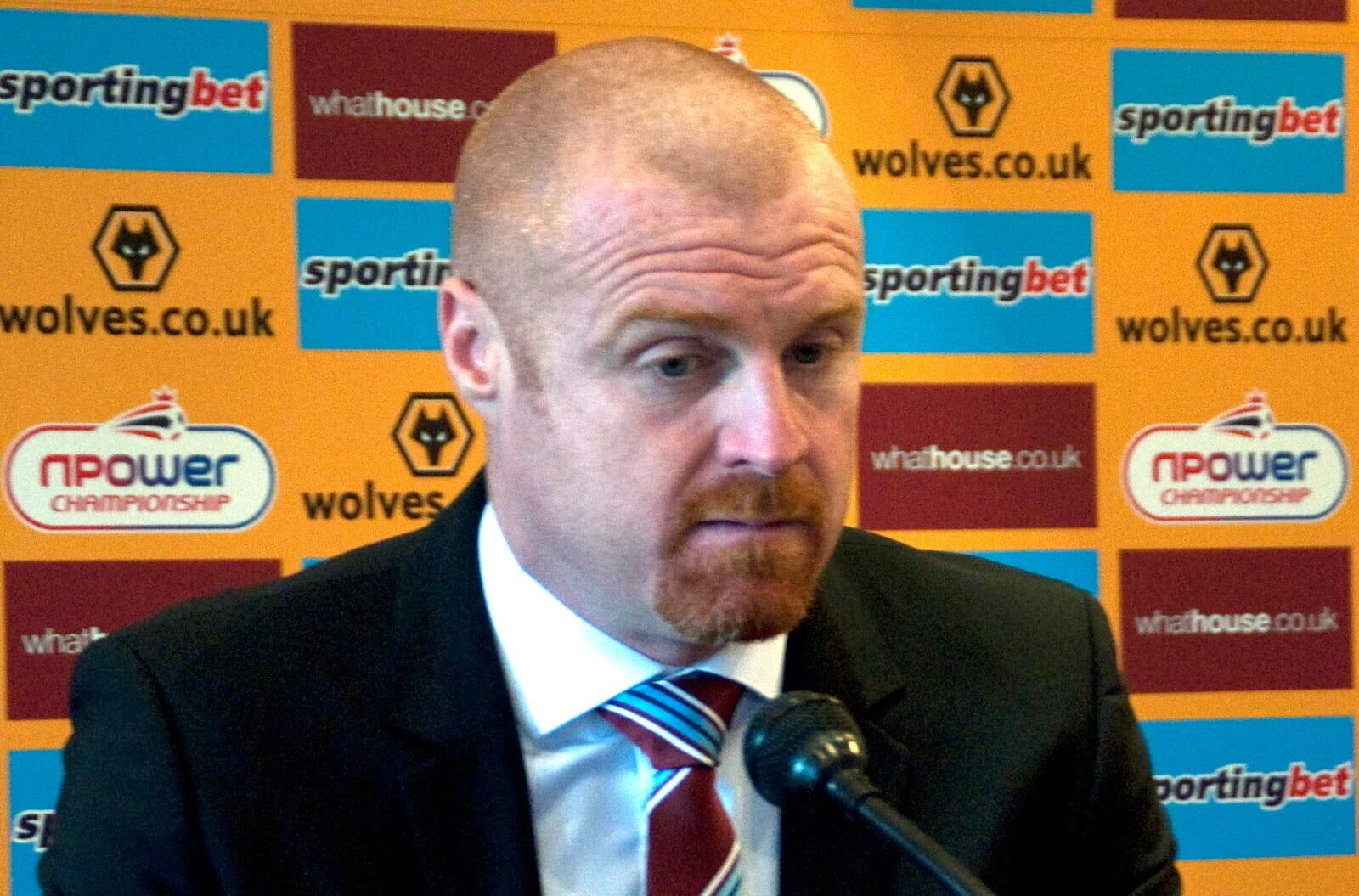 Thomas Frank
Danish-born Thomas Frank has been at Brentford since October 2018.
He secured the Bees promotion to the English Premier League in the 2020/21 season.
His use of a 3-5-2 formation means they exploit space wide on the pitch with the 2 often coming centrally deeper, with the opponents centre backs following them, this then allows space behind.
Ivan Toney the main striker can often be found linking play just inside the opposition's half, before making his way back into the box, similar to Harry Kane at Tottenham.
Brentford held their own in their first season in the top tier, they finished in a creditable 13th place.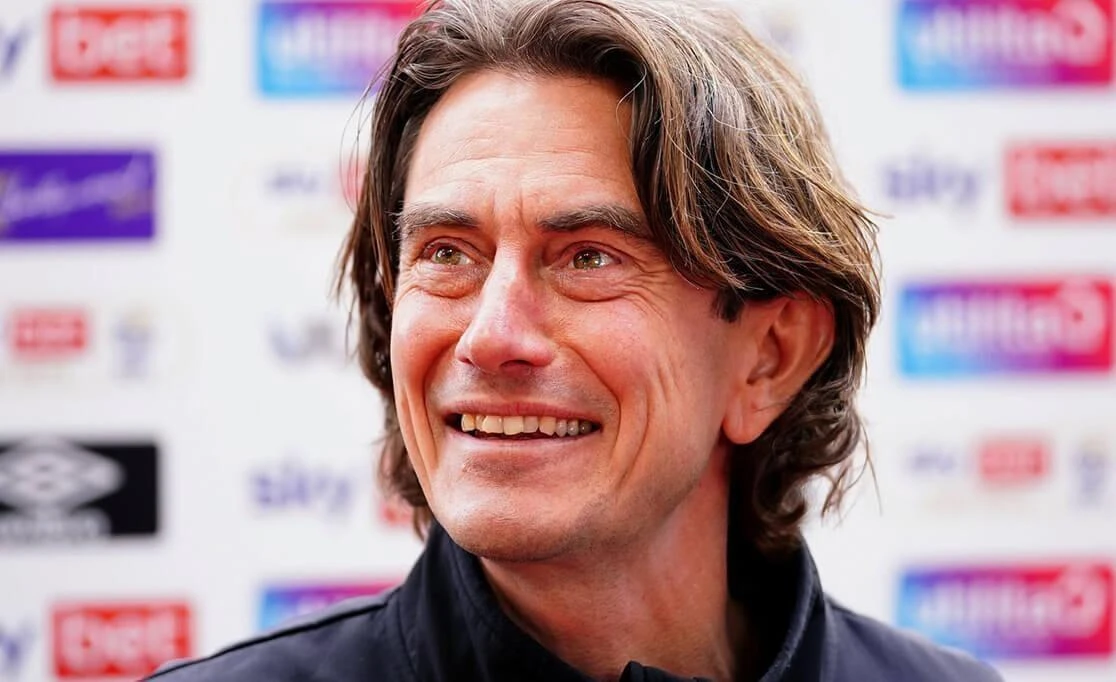 Image: JustArsenal


Kjetil Knutsen
Here we have another manager regularly linked to English football, when Brighton was looking for a new boss after Graham Potter went to Chelsea Knutsen was for a time favourite for the job.
He is currently the manager of Norwegian side FK/Bodo Glimt who have punched above their weight winning back-to-back League titles.

John Terry
John Terry is well known to the board having spent time at Villa at the end of his playing career and during the Dean Smith years.
He is currently back at his spiritual home of Stamford Bridge in a coaching consultancy role.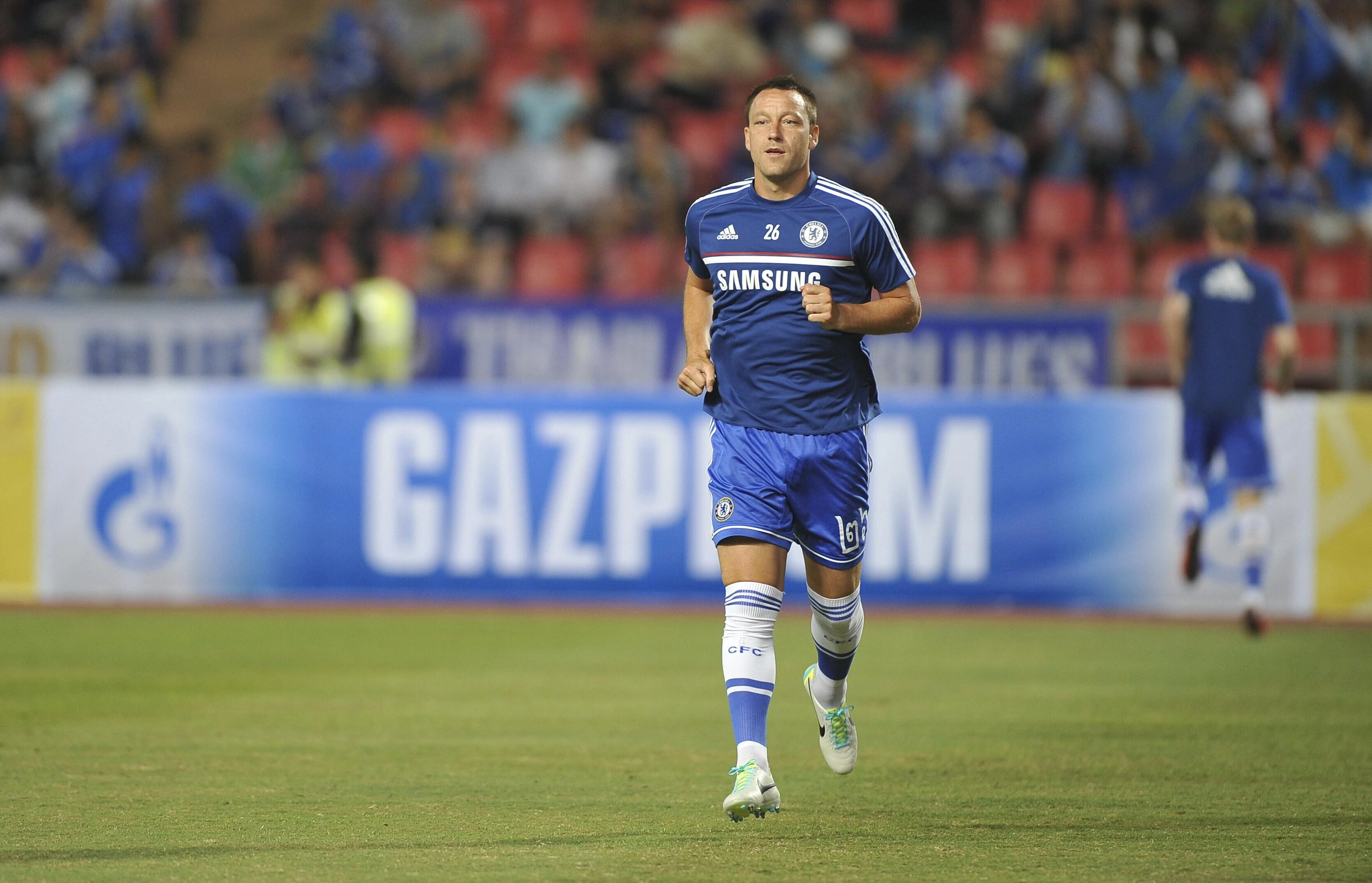 Paulo Fonseca
At some stage Fonseca is going to arrive in English football, he has been linked to a string of vacancies in the EPL and EFL.
He is currently at French club Lille which he joined after spells at Braga in Portugal, Shakhtar Donetsk in Ukraine, and Roma in Italy.

Thomas Tuchel
Was devastated to be let go by Chelsea after a stuttering start to the season.
A move to the midlands may be a long shot but it would be a coup for the ambitious Aston Villa board.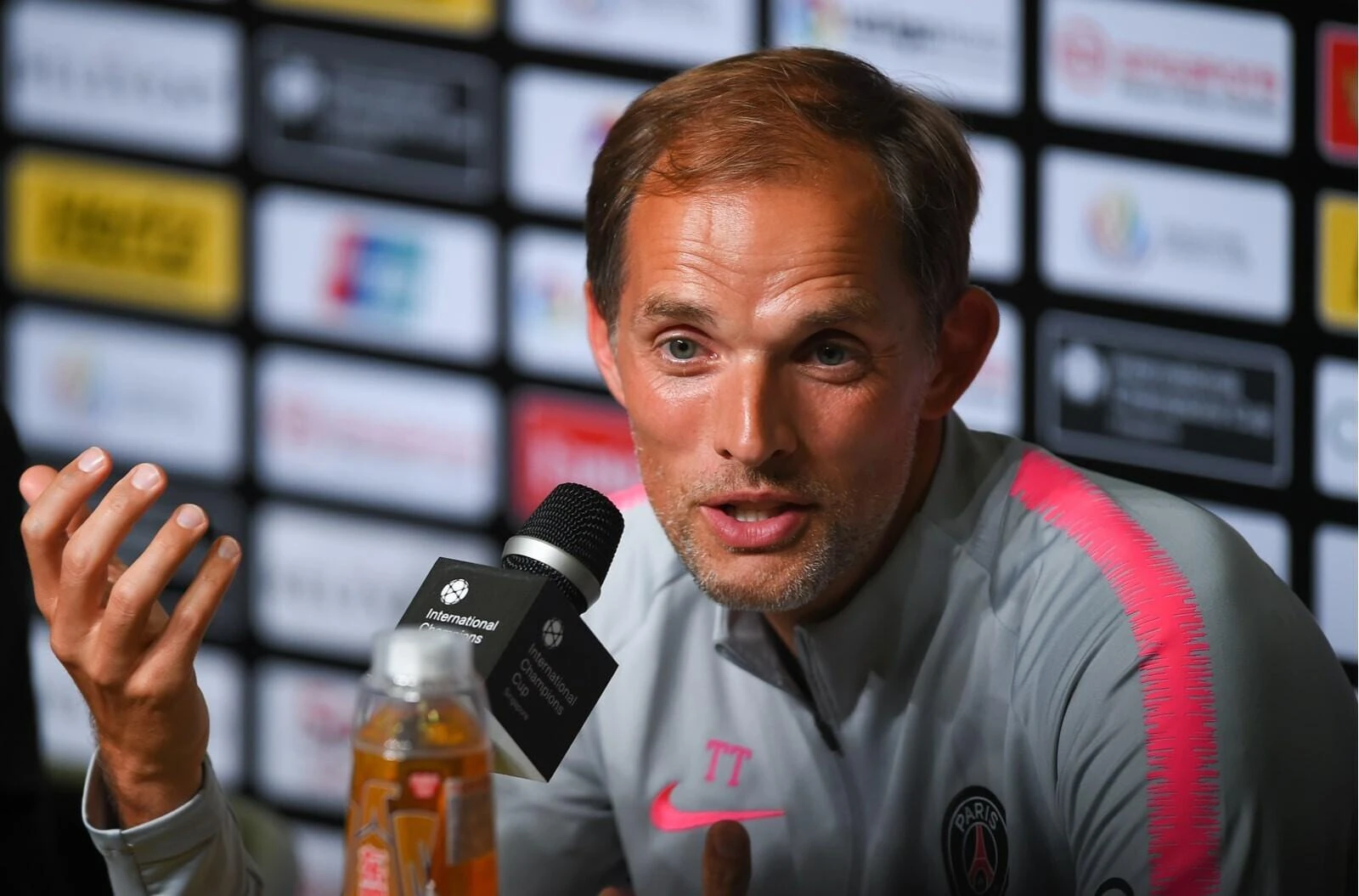 Roberto Mancini
Italy missed out on the World Cup in Qatar but the current national coach Mancini survived, he has now been in charge for over 4 years.
The Nations League is where the side can rebuild and a good showing could see Mancini's reputation restored, however, if results go badly then the former Manchester City may be a target for clubs such as Aston Villa.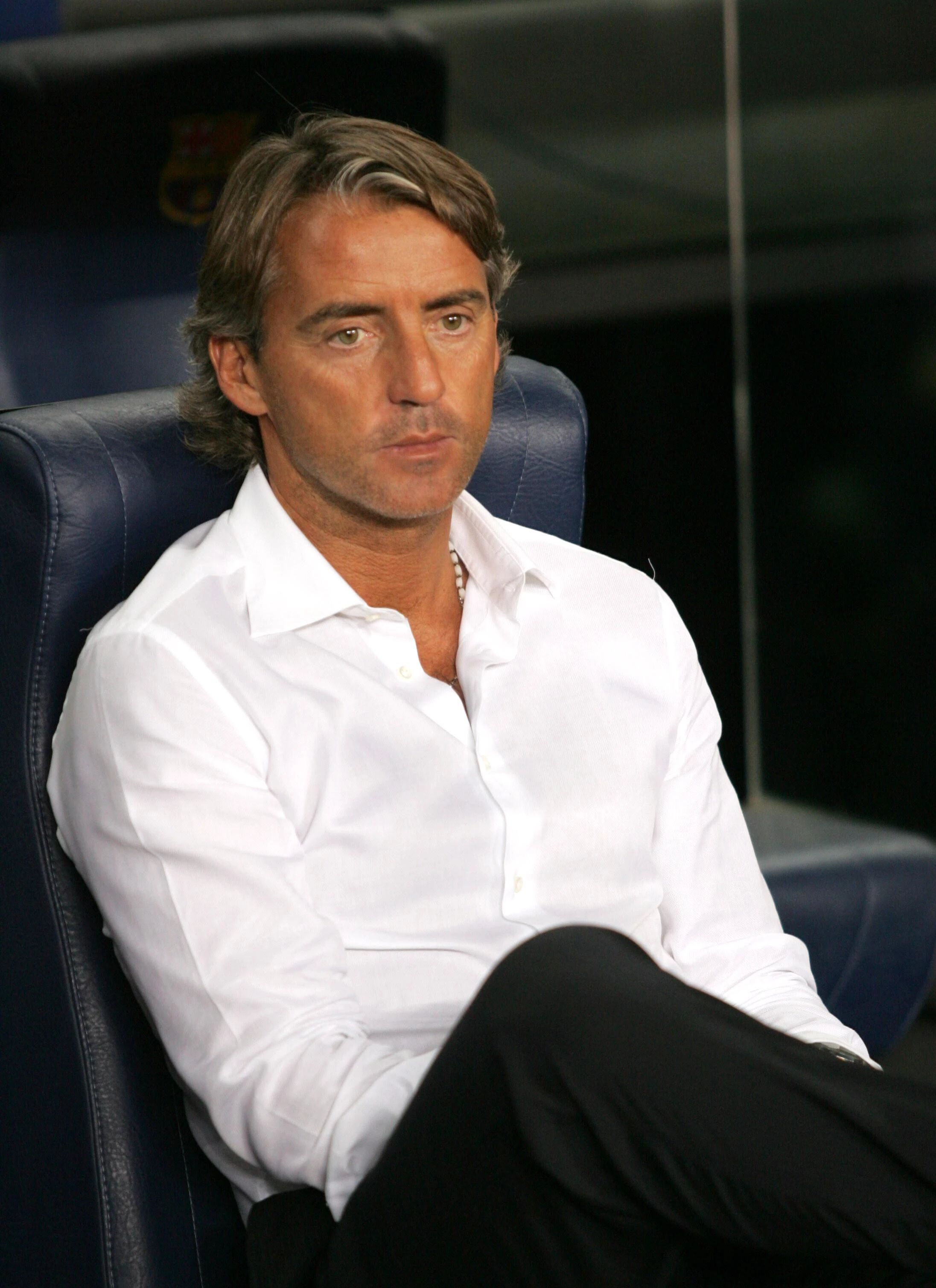 Ange Postecoglu
Could we see the current Glasgow Celtic manager follow a former Glasgow Rangers manager to Villa Park?
Ange Postecoglu has certainly proved himself in Scotland after many thought the job at Celtic Park was too big for the Australian.
Under his tenure, Celtic won both the Scottish Premiership and Scottish League Cup in his first season.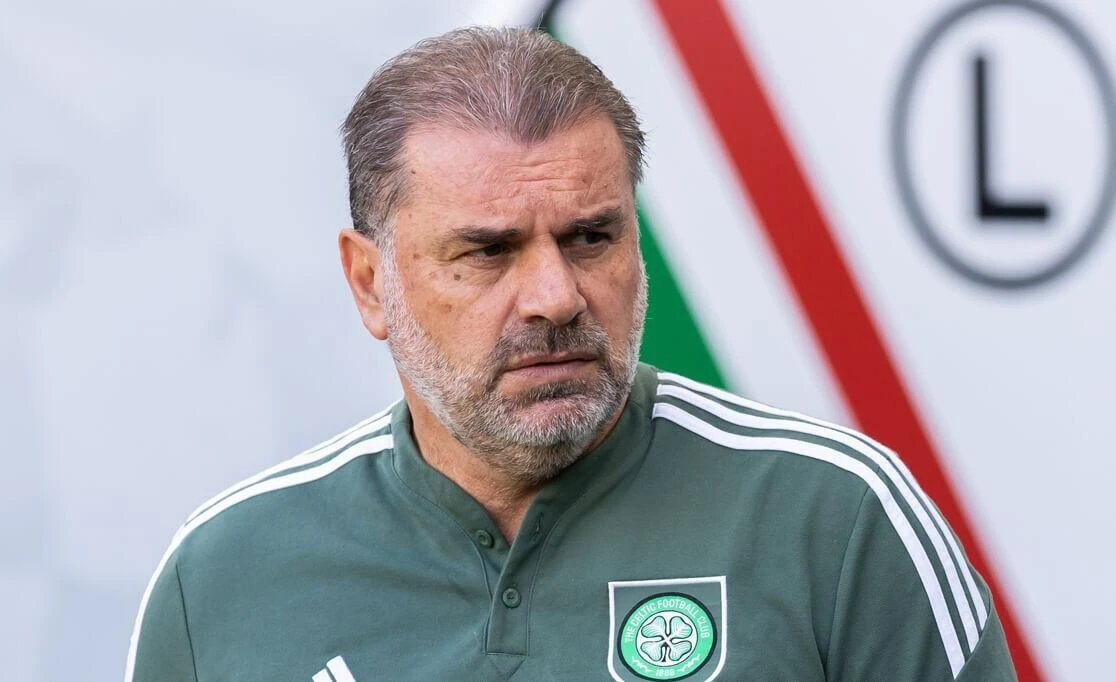 Roberto Martinez
Aston Villa looks like a good fit for the likeable Roberto Martinez when Unai Emerymoves on or is moved on.
The Spanish-born manager is currently in charge of the Belgian national side.
The World Cup in Qatar will be his third major tournament as the Red Devils' manager, he may wish to return to club football after a six-year break.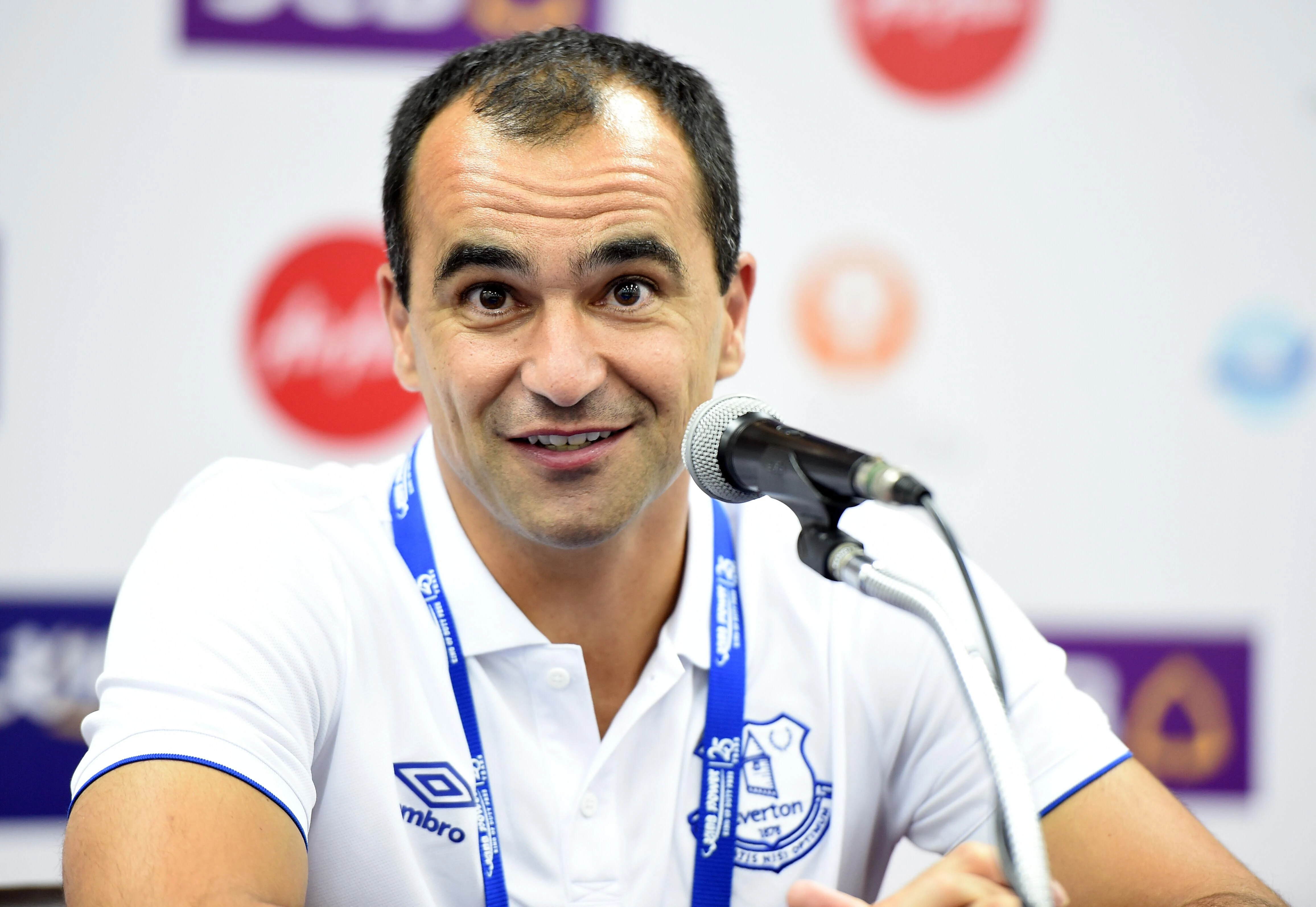 Aston Villa Fans Reaction
I am an Aston Villa fan and I feel that the Steven Gerrard appointment is underwhelming. We have a capable team but I feel too many players in the team led by Tyrone Mings are a letdown.
17/11/2021: OLBG member: edandumdum
Ex Aston Villa Managers
Steven Gerrard
Steven Gerrard played for Liverpool in over 500 games from 1998 to 2015, in that time Liverpool won the Champions League, two FA Cups and 3 League Cups.
He is rightly feted as one of their greatest-ever players, once he retired he ran the Liverpool Youth Academy Under 18's team
Steven Gerrard in his first major managerial job at Glasgow Rangers won the Scottish Premiership in the 2020-21 season.
This was Ranger's first Scottish title in 10 years and Gerrard was expected to stay north of the border.
However, Aston Villa swooped and he joined the Villains in November 2021.
The 2022/23 season has started poorly for the management team at Aston Villa, some underperforming players, injuries, and some chopping and changing of formations did not help and Gerrard was let go in October 2022.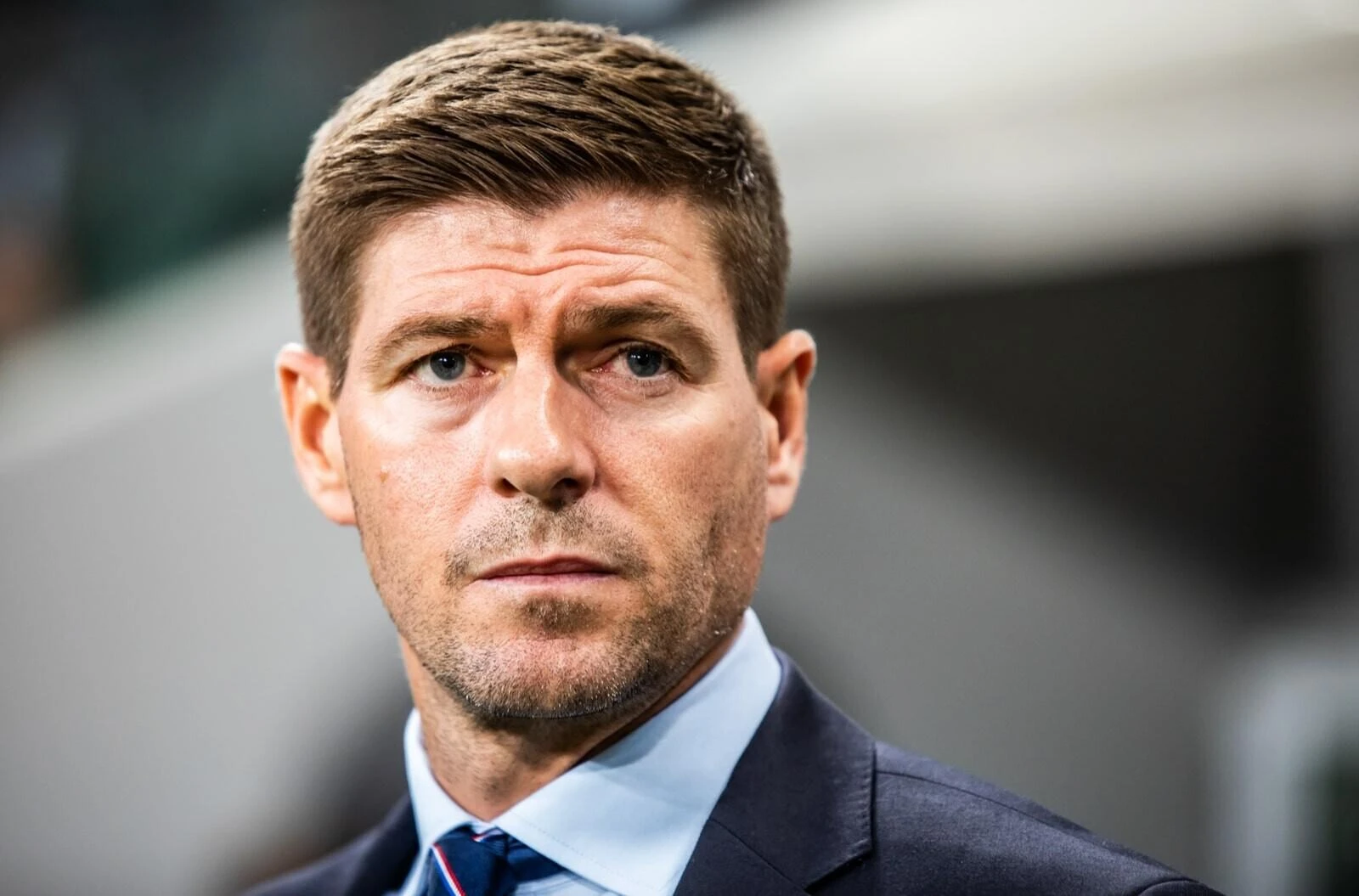 Dean Smith
Dean Smith had been a big hit at Aston Villa, especially in the 2020/21 season when they outperformed most football watchers' expectations.
Excellent signings of Martinez and Watkins and of course the always brilliant Grealish delivered the best season since 2010-11, and but for a few end-of-season poor results it could have been an even higher place finish.
There had been talk that Smith could be the next manager of England when Gareth Southgate moves on, If England did came calling it is unlikely that he would not answer that call.
However, the new season started poorly and at the beginning of November 2021, Dean Smith was sacked.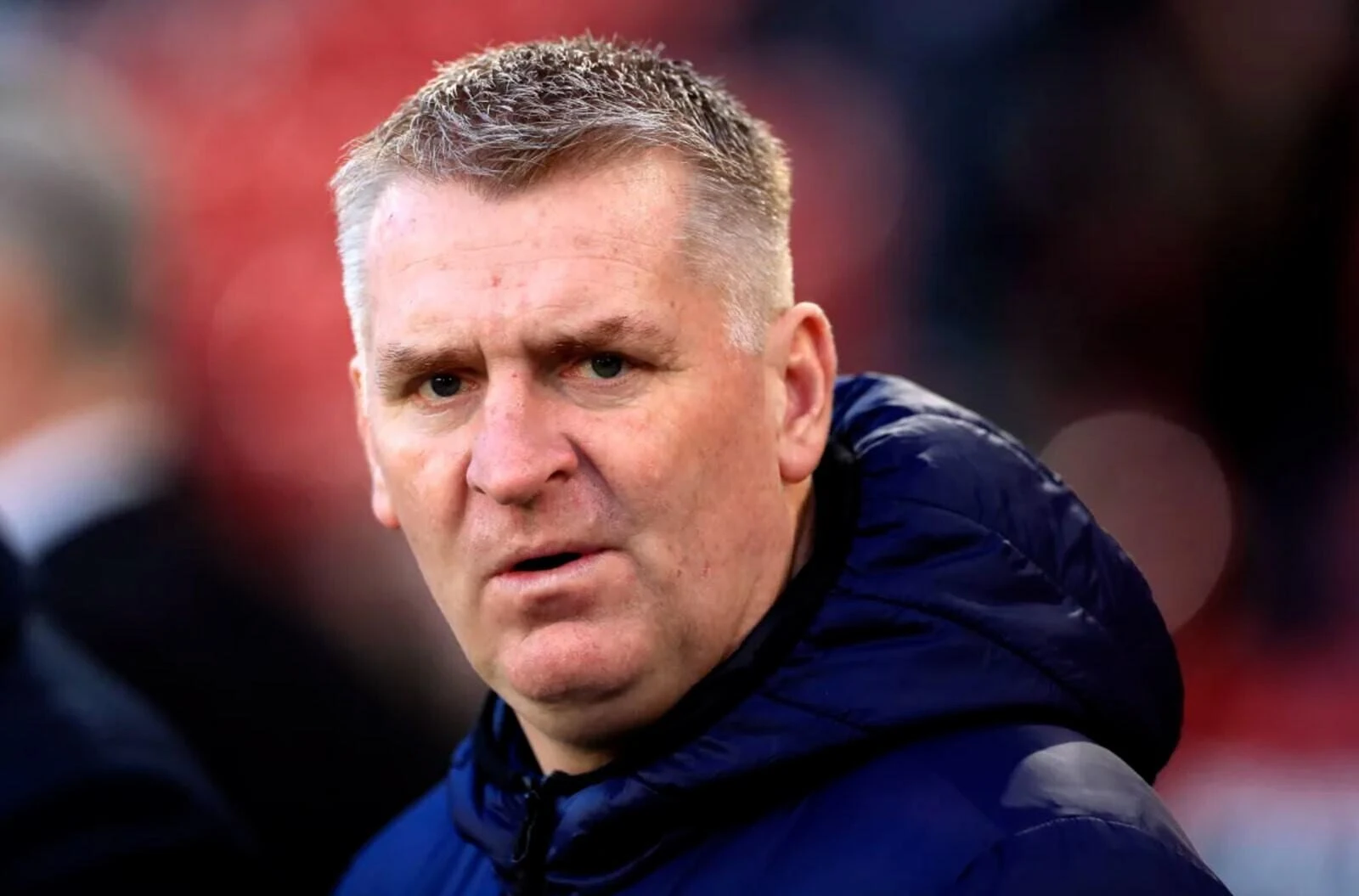 Aston Villa FAQ
Who is the longest serving manager at Aston Villa

The longest-serving manager at Aston Villa is George Ramsey.

He was in charge for 42 years between 1884 and 1926.

He oversaw a total of 1,237 matches, winning 658 of them.

These were the "glory" years for the midlands side as they won 6 titles and 6 FA Cups.

Which manager was at Aston Villa for the shortest period of time?

The shortest serving Aston Villa manager was Robert Di Matteo.

He took over after the club was relegated from the EPL in the 2015-16 season.

After just 12 matches when the club won only 1 game Di Mateo was sacked, he lasted just 122 days.
Who was the Aston Villa manager when the club won the European Cup?

The manager of Aston Villa when they won the European Cup in 1982 was Tony Barton.

He had taken over from Ron Saunders who had guided the club to the title in the previous season.
Responsible Gambling
You should always gamble responsibly, and never spend more than you can afford.
These next-manager markets are volatile and prices can fluctuate numerous times as there are always plenty of paper talk and rumours
Gamble Responsibly
At OLBG we take responsible gambling very seriously and encourage all players to check the responsible gambling tools that are available to help identify if you have a gambling problem or to provide help if you do. Please make yourself aware of all these facilities
OLBG responsible Gambling Guide