Latest Scottish Referendum Betting Odds
First Minister Nicola Sturgeon has announced her desire for a second Scottish Independence referendum.

She has proposed that a legal constitutional referendum will be held on October 19th 2023.

The best betting sites have reacted with a range of Scottish independence betting odds.
Scottish Referendum result betting odds
| Scottish Vote | Betting Odds |
| --- | --- |
| For Independence | 5/6 |
| Against Independence | 5/6 |
Scottish Referendum dates betting odds
| Date | Betting Odds | Percentage Chance |
| --- | --- | --- |
| 2022 | 18/1 | 5.3% |
| 2023 | 5/1 | 16.7% |
| 2024 | 11/2 | 15.4% |
| 2025 | 4/11 | 73.3% |



There is currently nothing to choose between for and against Scottish independence according to the leading bookmakers.
Nigel Skinner - Political Betting Expert
What is Referendum Betting?
Referendum result betting
In this market, you just need to predict whether the Scottish people will vote for or against independence.
The odds will fluctuate from now until the vote, take note of all the reporting and who seems to be winning the argument.
Keep a note of opinion polling, we suspect there will be a host of these trying to gauge the mood of voters.
The Daily Record and Scotsman polls should be helpful to bettors.
Make sure you hunt down the best independence betting odds, all the leading bookies should cover a range of indyref2 markets.
Opinion Polling
Always check who commissioned the poll and who is quoting the result to back up their narrative.
Referendum dates betting
Consider when will be the best time to hold a referendum, how will the political dialogue influence the date, and which parties need to agree on the date.
Bookmakers may divide the year up by quarters and offer odds on which quarter the referendum will be held.
How to bet on the Scottish Independence Referndum
There is nothing complicated about betting on this or any referendum, it is a betting market like a list of horses for the Grand National.
You simply need to go to your favourite betting app and head to the political section in the menu, select Scottish Referendum or Scottish Independence
If you do not have an active online betting account, then head over to our betting sites section where you will see a list of bookmakers available in the UK.
We have in-depth reviews so you can see what other users think of them before deciding, or head over to the free bets page where you can see the list of welcome offers currently available from all UK betting sites.
Select A Bookmaker For the Scottish Referendum
If you don't have a currently active online betting app on your phone, take a look at the list of available bookmakers. Betway, Paddy Power, Betfair and Smarkets all have Scottish Referendum Odds.


How Bookmaker Odds Work
When you have a two-runner race as we do here, there are only two possible outcomes.
The true probability of either For or Against is 50% in percentage terms, like the toss of a coin.
This could be reflected in betting odds of Evens, or 2.00, however, the bookmaker would not make a profit if offering those odds in a two-runner race.
So he or she will create an over-round (the bookie's profit) by offering odds of less than evens. 1.83 (5/6).
So if he were to take bets of £100 each on both heads and tails, a total of £200 in bets, whatever the outcome, he would pay out only £183 meaning a £17 profit for the bookmaker.
As soon as another referendum is announced the odds will change on a daily basis.
Things to Consider When Betting on the Scottish Referendum
The current Conservative Government and Prime Minister Boris Johnson are unlikely to agree to a Scottish Independence referendum.
The timing of the announcement by the First Minister looks to be a shrewd move with the Tories at such a low ebb.
Having lost a couple of By-Elections and with members of his own party calling for him to resign the SNP may feel he doesn't have enough support to fight them off as well.
Nicola Sturgeon Letter
The First Minister wrote to the Prime Minister stating that he as a democrat should not block Scotland's desire for a second referendum.
However, Boris is likely to cite that the 2014 vote should be respected.
In September 2014 the electorate went to the polls to vote for Scottish independence, the result features in the table below.
Should Scotland Be An Independent Country?
| 2014 Preference | Votes | % |
| --- | --- | --- |
| No | 2,001,926 | 55.30% |
| Yes | 1,617,989 | 44.70% |
Glasgow and Edinburgh
The two biggest cities in Scotland took opposing views in the 2014 referendum, with Glasgow voting YES and Edinburgh NO.
Only 4 councils voted YES, all the others voted NO.
Glasgow
North Lanarkshire
Dundee City
West Dunbartonshire
Ipsos Mori Poll
A poll on the 31st May 2022 by Ipsos Mori showed Yes to independence at 50% and No to independence at 50%. It looks like the gap has narrowed since the 2014 referendum.
Scottish Independence History
Self-government for Scotland has been a wish for many Scots, however, the majority had always been cautious about leaving the Union and the campaign was really on the fringes of Scottish political life.
However, a devolved Scottish Parliament was formed in 1999. This gave Scotland decision-making powers over domestic policy.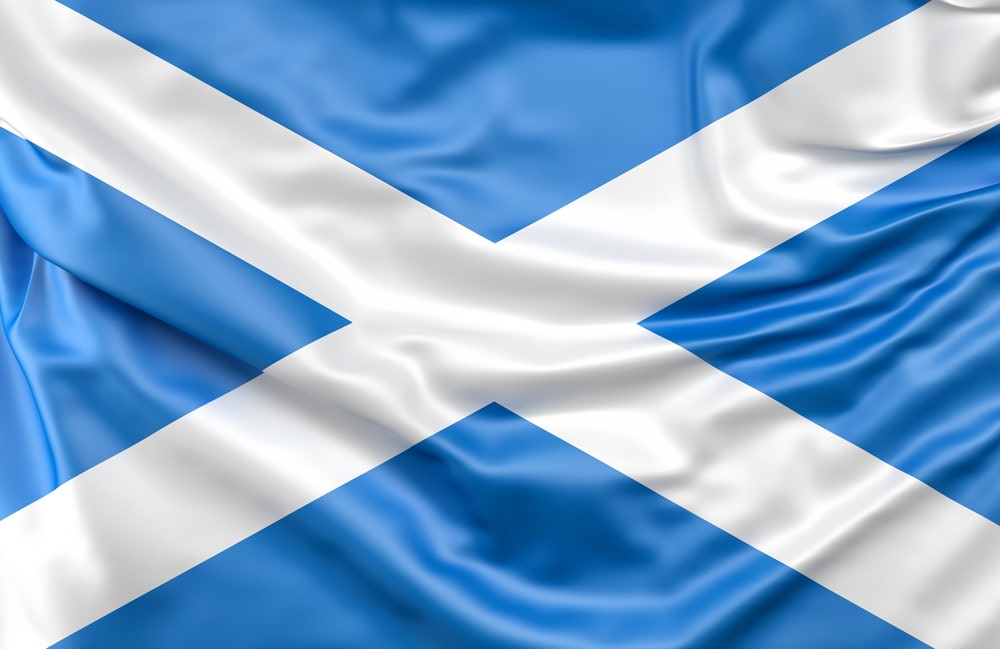 Once the pro-independence party the SNP won an overall majority at the 2011 Scottish Parliament Election the country was on a path to independence.
The opposing parties who all opposed leaving the union were powerless to stop a party whose number one policy aim was to leave the United Kingdom.
The SNP leader Alex Salmond was reelected First Minister and he pushed on with legislation to give Scotland a referendum.
When the Brexit votes were counted this reignited the Scottish Independence question with the majority of Scots voting to stay in the EU (62% - 38%).
The current leader of the SNP Nicola Sturgeon cites the country's wish to stay within the EU, thus justifying another independence vote.
Scottish Independence
Are people going to vote for independence because they don't like the Tories or Labour? Quite possibly. - Scottish Voter.