Who will be the next leader of the Labour Party?
Manchester Mayor Andy Burnham is now clear favourite at odds between 9/4 and 3/1 to be the next Labour leader.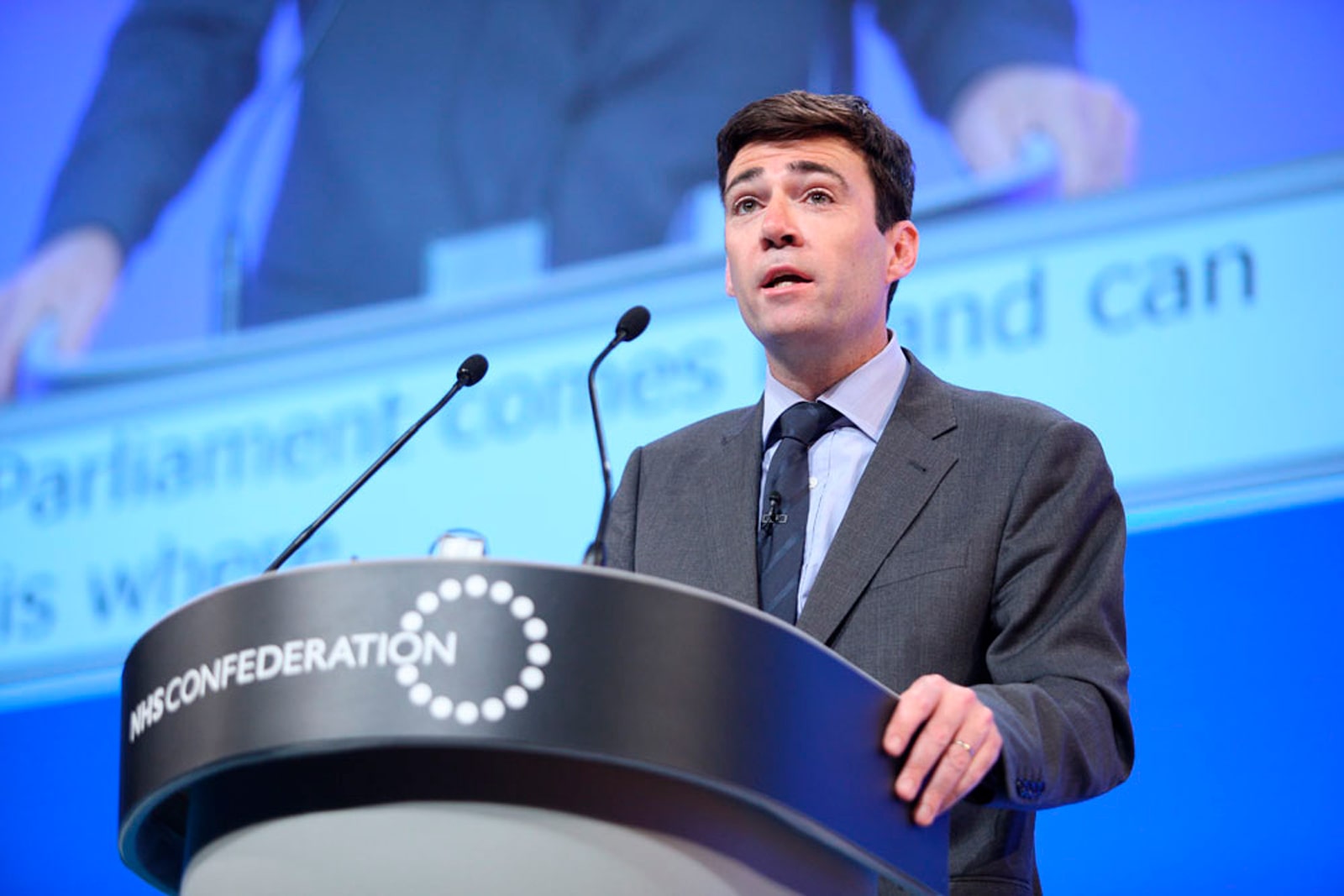 The bookies now have a host of female candidates including Rachel Reeves, Lisa Nandy, Angela Rayner, Yvette Cooper and Rosena Allin - Khan towards the head of the next labour leader betting odds.

London Mayor Sadiq Khan can be backed at around 14/1 and could follow the path of another London Mayor and lead his party.

David Lammy is 50/1, the new shadow Foreign Secretary could well become a viable Labour Leader candidate if he performs well in this highly visible role.
| Next Labour Leader Candidates | Best Betting Odds | Percentage Chance According To Best Bookmaker Odds |
| --- | --- | --- |
| Andy Burnham | 3/1 | 25.00% |
| Angela Rayner | 7/1 | 12.50% |
| Lisa Nandy | 7/1 | 12.50% |
| Rachel Reeves | 8/1 | 11.11% |
| Yvette Cooper | 14/1 | 6.67% |
| Sadiq Khan | 14/1 | 6.67% |
| Rosena Allin - Khan | 18/1 | 5.26% |
| David Lammy | 50/1 | 1.96% |
Labour Party Conference
Sir Keir Stamer's popularity with the rank and file members of the Labour party has grown after his rousing speech at the Party Conference.
Survey: Do You Think Sir Keir Starmer Would Make A Good Prime Minister?
The result was 55% to 45%, with more OLBG members thinking that Sir Keir Stamer WOULD NOT be a good Prime Minister.
The Manchester Mayor
Andy Burnham has run twice for the leadership of the Labour Party, both times falling short.
Labour Leadership Challengers
After the disappointing Hartlepool by-election result but a better outcome in Batley and Spen the odds of Sir Keir Starmer being replaced as Labour leader are lengthening
It now looks more likely that he will lead Labour into the next general election, however, there has still been a lot of interest in the odds on his successor.
Andy Burnham was thought to be "yesterday's man" after heavily losing two leadership races but the 52-year-old politician has reinvented himself as the most dynamic mayor in the country.
His stewardship of Manchester during the COVID19 pandemic has raised his profile immeasurably and he looks like a serious challenger if there is a ballot for the next leader of the party.
There could be simmering tensions between Sir Keir and Angela Rayner after he sacked her as Party Chair in May.
The 41-year-old MP for Ashton -Under - Lyne has been forced to deny that she is plotting a challenge but she would receive plenty of support from those on the left-wing of the party, who to say the least are unhappy with the current direction Starmer is taking the party.
Lisa Nandy seems to have done well from the recent reshuffle (29th November 2021) she will be taking on Conservative Michael Gove as Shadow Levelling Up Secretary.
Yvette Cooper is back at the heart of the Labour Party with promotion to Shadow Home Secretary, she previously held this position under Ed Miliband's leadership.
Rachel Reeves is the Shadow Chancellor and looks like a true ally of Sir Keir, her closeness to him may do her no good when and if Sir Keir leaves or is replaced as Labour leader.
Then there is the skilful politician Sadiq Khan who could garner support from all sides of the Labour membership, we have seen how other London Mayors progressed with their careers, Khan could easily tread the same path and ultimately end up at Number 10.
Rosena Allin - Khan has only been an MP since 2016 after she won the Tooting seat of London Mayor Sadiq Khan, her rise through the ranks of the Labour Party has been spectacular.
David Lammy is still at 50/1 to be the next Labour leader but that is a huge price for the new shadow Foreign Secretary.
The last Labour Foreign Secretary to move into Number 10 was Jim Callaghan in the 1970s but as one of the great offices of state plenty of Conservatives have been Foreign Secretary before taking office as Prime Minister including John Major, William Hague and Boris Johnson.
Labour Party Leader Betting History
Betting is available on when Sir Keir Starmer will exit the Labour Party.
These betting odds will change depending on the support the Labour leader receives and whether he makes any huge errors of judgement.
| Year Keir Stamer Replaced as Leader | Best Betting Odds |
| --- | --- |
| 2023 or earlier | 6/5 |
| 2024 | 11/8 |
| 2023 | 5/2 |
| 2025 or later | 3/1 |
| 2022 | 6/1 |
Past Labour Party Leadership Elections
It is worth keeping in mind that recent Labour leadership battles were not won by the early betting's favourite.
In 2020 Sir Keir Starmer held off Rebecca Long-Bailey and Lisa Nandy after RLB was installed as an early favourite, being seen as the natural successor to Jeremy Corbyn.
However, Starmer came on strong and ultimately won easily, as you can see by the Labour Party Leader results below.
| Candidate | Votes | Percentage |
| --- | --- | --- |
| Sir Keir Starmer | 275,780 | 56.2% |
| Rebecca Long-Bailey | 135,218 | 27.6% |
| Lisa Nandy | 79,597 | 16.2% |
In 2015 after Miliband's departure, the early favourites to take the leadership were Andy Burnham and Chuka Umunna.
This, again, highlights the volatility of leadership battles in that Umunna didn't even run for selection and is no longer even a member of the Labour Party having eventually defected to the Liberal Democrats in June 2019.
Jeremy Corbyn won the 2015 leadership but initially, he was seen as the token left-wing candidate and made it into the leadership race with the lowest number of MP nominations of the four candidates.
Nevertheless, momentum eventually swung Corbyn's way and another similarly unconsidered Labour leader coming from left field is not an impossibility.
In 2010 it wasn't the eventually elected Ed Miliband that was the favourite for the role but instead his brother David was strongly tipped to take over the post vacated by Gordon Brown.
In the end, it was the younger brother, Ed, who prevailed and defied the bookmakers.
So don't be put off if your fancy is currently a big price.
Time for a Female Labour Leader?
The Labour party has had a further twenty permanent leaders since Keir Hardie became the first official leader of the party back in 1906.
All twenty-one leaders have been men, although there have been two acting female leaders in Margaret Beckett and Harriet Harman (twice).
As Labour is now the only main British political party that has not had a permanent female leader many would like to see that change.
Can we glean anything from looking at the age or length of time as an MP when other major parties elected a female leader?
| Leader's name | Political party | Date became an MP | Date elected party leader | Years as MP before elected leader | Age when made party leader |
| --- | --- | --- | --- | --- | --- |
| Margaret Thatcher | Conservatives | 8th October 1959 | 11th February 1975 | 15 years | 49 |
| Nicola Sturgeon | Scottish National Party | 6th May 1999 | 14th November 2014 | 15 years | 44 |
| Theresa May | Conservatives | 1st May 1997 | 11th July 2016 | 19 years | 59 |
| Jo Swinson | Liberal Democrats | 5th May 2005 | 22nd July 2019 | 14 years | 39 |
It's difficult to say how much of a trend we can associate to age at an election and/or time as an MP before being elected leader but it is interesting so see that all four of the above leaders had considerable experience as a member of parliament before going on to be leader.
With a range of between fourteen to nineteen years of experience between the four leaders when elected that does make the years of MP experience for some of the current Labour leadership challengers look on the short side.
Previous Labour Leaders
With the Labour leadership battle likely to get an increasingly large level of media attention, it may pay to have details of the key traits of past Labour leaders to see if there are any trends we can use when placing a bet on the current set of candidates.
A number of media political pundits have questioned if being based in London could be a negative for any prospective leader after the loss of so many traditional Labour seats in the North. Indeed, if we look at the table below of the last eleven Labour leaders over the last sixty-five years only the most recent leaders of Starmer and Corbyn represented a London constituency:
| Labour Leader | Age when elected | Date elected leader | Years as an MP when elected leader | Constituency | Geographic area |
| --- | --- | --- | --- | --- | --- |
| Sir Keir Starmer | 57 | 4th April 2020 | 5 | Holborn and St Pancras | London |
| Jeremy Corbyn | 66 | 12th September 2015 | 32 | Islington North | London |
| Ed Miliband | 40 | 25th September 2010 | 5 | Doncaster North | Yorkshire |
| Gordon Brown | 56 | 24th June 2007 | 24 | Kirkcaldy and Cowdenbeath | Scotland |
| Tony Blair | 41 | 21st July 1994 | 11 | Sedgefield | North East |
| John Smith | 53 | 18th July 1992 | 22 | Monklands East | Scotland |
| Neil Kinnock | 41 | 2nd October 1983 | 13 | Islwyn | Wales |
| Michael Foot | 67 | 10th November 1980 | 35 | Ebbw Vale | Wales |
| James Callaghan | 64 | 5th April 1976 | 30 | Cardiff South East | Wales |
| Harold Wilson | 46 | 14th February 1963 | 17 | Huyton | North West |
| Hugh Gaitskell | 49 | 14th December 1955 | 10 | Leeds South | Yorkshire |
Following on from the idea against a London based leader, there has been a total of twenty-one full-time leaders of the Labour party with only four of those representing a London based constituency.
If the geographical area of the candidate's constituency is going to be a consideration as it may well be were Starmer not to become Prime Minister.
Obviously, the political arena is very different to when the likes of Hugh Gaitskell and Harold Wilson were Leader of the Labour Party but perhaps a leader's previous experience as an MP should be considered?
Keir Starmer and Ed Miliband of the above list of leaders had less than ten years' experience as an MP.
Who do you think will win the Labour leadership race?
Whoever does take up the challenge of wanting to be the new Labour leader, the one thing they can be sure of is the undoubted microscopic media scrutiny the new person in charge is bound to have to undergo.
Who do you think the next leader of the Labour Party will be - Let us know your thoughts by leaving a comment below.