Louis Saha is a former professional footballer playing for Fulham and notably Manchester United. The Parisian superstar played 20 times for his country between 2004-2012 scoring 4 times. His 28 goals in 86 appearances for Manchester United in the Premier League was great but his strike rate at Fulham of 53 in 117 was more prolific.
Speaking to OLBG, Former Manchester United Legend Louis Saha has stated that Erik Ten Hag has been a better manager who has faced more challenges than Mikel Arteta and is therefore the manager of the season. He also suggested Neymar should come to Manchester United as his PSG status worsens and suggests troubled winger Jadon Sancho needs to work harder and be more fearless if he wants to improve at Manchester United.
Q. Will Manchester United achieve top four?
LS: ''Manchester United have a better fixture calendar than Liverpool to secure a place in the top four. They have also shown more consistency in their game. It is either down to the approach that the teams take to their game, or it can be down to bad individual mistakes. That is what has punished them. I do believe that United deserve that 4th spot.
Newcastle also deserve their place and you cannot really take them away from that race. They were really good from the start. Liverpool have the mentality to take teams until the end of the season - we have seen it happen before. Nothing is guaranteed in football, so it will be really entertaining to watch and it is nice to see in football that the battle at the top is also the same as the fight on the bottom.''
Q. What did you make of their performance against Wolves?
LS: ''Manchester United's performance was very professional against Wolves. Some games happen where they haven't started properly, but against Wolves everything went perfect. When you have players like Garnacho coming off the bench, you have all the ammunition to be a proper contender for next season. It was an entertaining game with a lot of stability in the time- especially the midfield despite the changes. It could be Bruno Fernandes or Eriksen, there was a lot of fight.
It was good to see Martial scoring. Many fans were complaining about the frustration that he can bring as a player because sometimes when he is on the pitch and he is picking his approach to the game and it isn't the right one, it's a shame because he could have scored about 10 to 15 goals more this season. It was good for him to score.''
Q. Dwight Yorke has recently said Haaland will not have made it into his Manchester United Treble winning squad? Do you agree?
Image: sportingnews
LS: ''It is difficult to compare different eras of football when considering if Haaland would have featured in the 99' squad. There are many different factors to consider. The dressing room mentality, the quality of players back then etc. However, in terms of quality I think that there is no doubt that Erling Haaland will fight for a spot on that treble winning team. With all the goals he has scored this season, you can only imagine what he would have done for Man United back in 1999. Physically I have not seen a player so mobile and tall. You would expect Zlatan Ibrahimovic to maybe fit in - but the development that Haaland brings into the game is a challenge for any defender. I'm sure the defenders back in the day were stronger, but now it is a different era.
Nowadays defenders tackle with their hands behind their back and are more careful. It is harsh to compare the two era's and unfair to say a player won't do well. That is like saying that Pele wouldn't do well in this era. I understand Dwight Yorke's opinion as you have to respect his treble winning squad, it was unbelievable due to their mentality and high quality. It was unmatched.''
Q. Up next is Bournemouth away at the weekend. What's your prediction for that?
LS: ''As Man United go away to Bournemouth, I feel the game will be defined in the first 20-25 minutes. We need to show that we want it more than any team. Bournemouth will want to try their best to defend and contain our attackers. Bournemouth are a good side but are nowhere near the level of Manchester United. I expect Manchester United to win with the same level as the Wolverhampton game.''
Q. If Man Utd fall out of the Champions League places, does that make Erik ten Hag's first season a failure, even if they win the FA Cup alongside the Carabao Cup?
LS: ''Giannis Antetokounmpo said it best about failure. Erik Ten Hag's season will not be considered a failure. There is a process to a season and it can be frustrating. Normally you would expect Manchester United to win trophies week after week but it's a tough league at the moment. What Erik Ten Hag has done and achieved is already an achievement as we couldn't see a legacy being built at Manchester United for a long time. The confidence of young and old players were restored in such a beautiful way over the last eight months. He has done a brilliant job and if he was to achieve a bit more than it would be a bonus.
He has also faced many challenges including that of Cristiano Ronaldo, restoring the form of Sancho and Rashford and signing players like Garnacho and Antony into the club. To see him keep focused despite this, shows he has done a great job.''
Q. Bruno Fernandes recently raised eyebrows by saying nobody thought Man Utd would challenge for top-four. What did you think of that?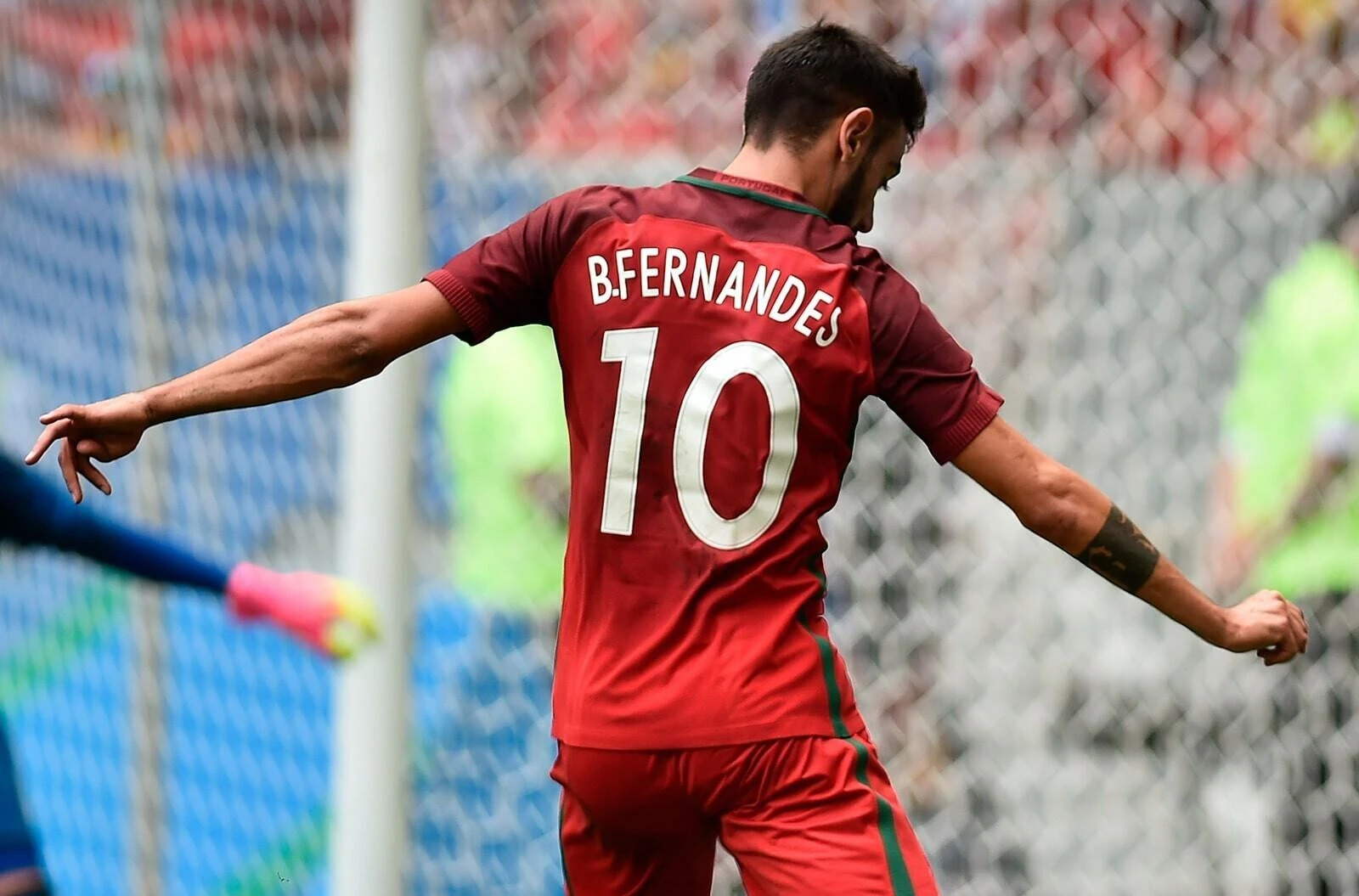 Agência Brasília, CC BY 2.0 , via Wikimedia Commons
LS: ''I don't agree with Bruno Fernandes' comments about Manchester United's season expectations. He knows he is wrong. He may be right to say that no-one expected Manchester United to play this well but everyone expects Manchester United to challenge for the top 4. They must find a way no matter how difficult it is. This club has done that brilliantly and they deserve that. I guess it is his way of saying that despite the challenges they have faced, this is a good result for Manchester United.
I agree no-one expected us to play so well under Ten Hag, but I disagree that people would have never thought that Manchester United would have never made the top 4. If you look at the signings, they brought players like Casemiro - who hit the ground running, whilst others didn't. They could have done better that's for sure. People have criticised Bruno for his attitude in the past and given their verdict on whether or not they should be captain. However I see he gives his all on the field and I don't really ask for more than that. He is currently the best example and it means the world to me as a fan.''
Q. David de Gea was at fault in the defeat to West Ham, with questions raised over his future as contract talks stall. Do you think it's time both parties go their separate ways?
LS: ''It's not David De Gea's time to leave but to rather improve. De Gea has to improve if he wants to remain in this club. He has been a top keeper for the past decade and that is what we want from him. We want less mistakes and better communication with the defence. There is no reason why we shouldn't improve as players. Paul Scholes, Roy Keane and Ryan Giggs all improved when they needed to, and even Cristiano Ronaldo is still improving.
If you don't adapt your mentality, you have to face the competition.''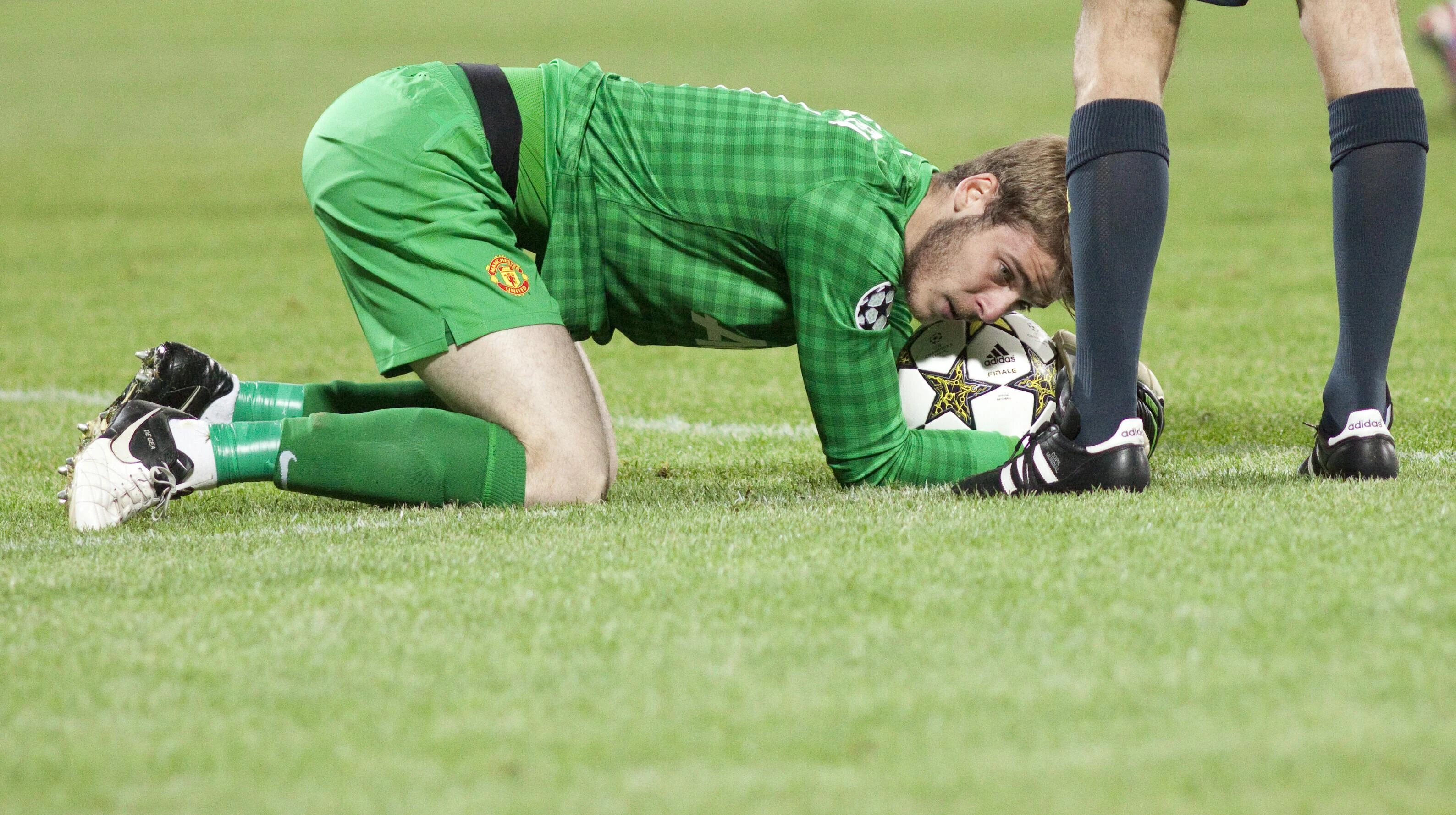 Q. What alternatives should Man Utd consider, should De Gea leave? Brentford's David Raya is one name linked?
LS: ''David Raya is a very good option for Man United. There is also Martinez, Mendy and even Jason Steele. There are many good goalkeepers but the ''Red Devils'' need a keeper who is good and fit. We need someone who is comfortable and works well with the back four and will concede 10 less goals than this season. We want someone that will be confident with playing out from the back like Brighton, which is risky but when you are a good team you can afford to do that.''
Q. Everton and England star Jordan Pickford is another name linked in reports. Is he good enough to be Man Utd's number one?
LS: ''Well, Jordan Pickford is good enough to be England number one, so I think he has shown enough qualities to play for Manchester United. Being a Goalkeeper is very difficult, especially from an Everton perspective because he will be probably more exposed than if you were playing in a team that were the favourites week in, week out. Also he will have less opportunities to show his skills and when he makes a mistake it would be amplified 100 times more. This is not to say Pickford can't do it, he has done it for his country so I have no doubt he can do it for Man United. De Gea will not give up his place though. He will give Pickford a hard time to be number one.''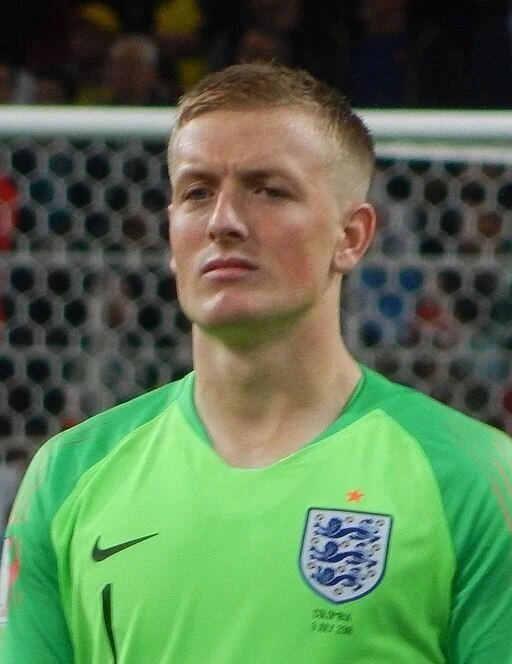 Oleg Bkhambri (Voltmetro), CC BY-SA 4.0 , via Wikimedia Commons
Q. According to reports, Roma star Tammy Abraham is a name on Ten Hag's wish list should the pursuit of Harry Kane fail. Would he be a good move for them?
LS: ''Tammy Abraham will be great for Manchester United. He is a terrific lad who has plenty of good qualities and is managed by a tough manager in Jose Mourinho. His work rate is outstanding also. He could be an ideal replacement for Anthony Martial or Marcus Rashford - who in the past haven't performed to the best of their abilities. Tammy could do a really good job here. Whether or not he is good enough to be a number 2 to these players, I am not so sure about. The quality is there. He is tall, mobile and technically gifted. It makes sense to me.''
Q. According to reports, Man Utd are also preparing a record bid for Goncalo Ramos. What do you make of that?
LS: ''Goncalo Ramos I'm not so sure about. I would prefer a number nine who will score 20+ goals per season - like Harry Kane for example. We have a lot of forward options at Manchester at the moment. A lot of quality on the bench in players such as Alejandro Garnacho. I don't think it is wise to mix too many profiles in that position and make a decision on who the best man for the job is.''
Q. Neymar's future at PSG is uncertain. Would that be a good move for Man Utd or your other old club, Newcastle?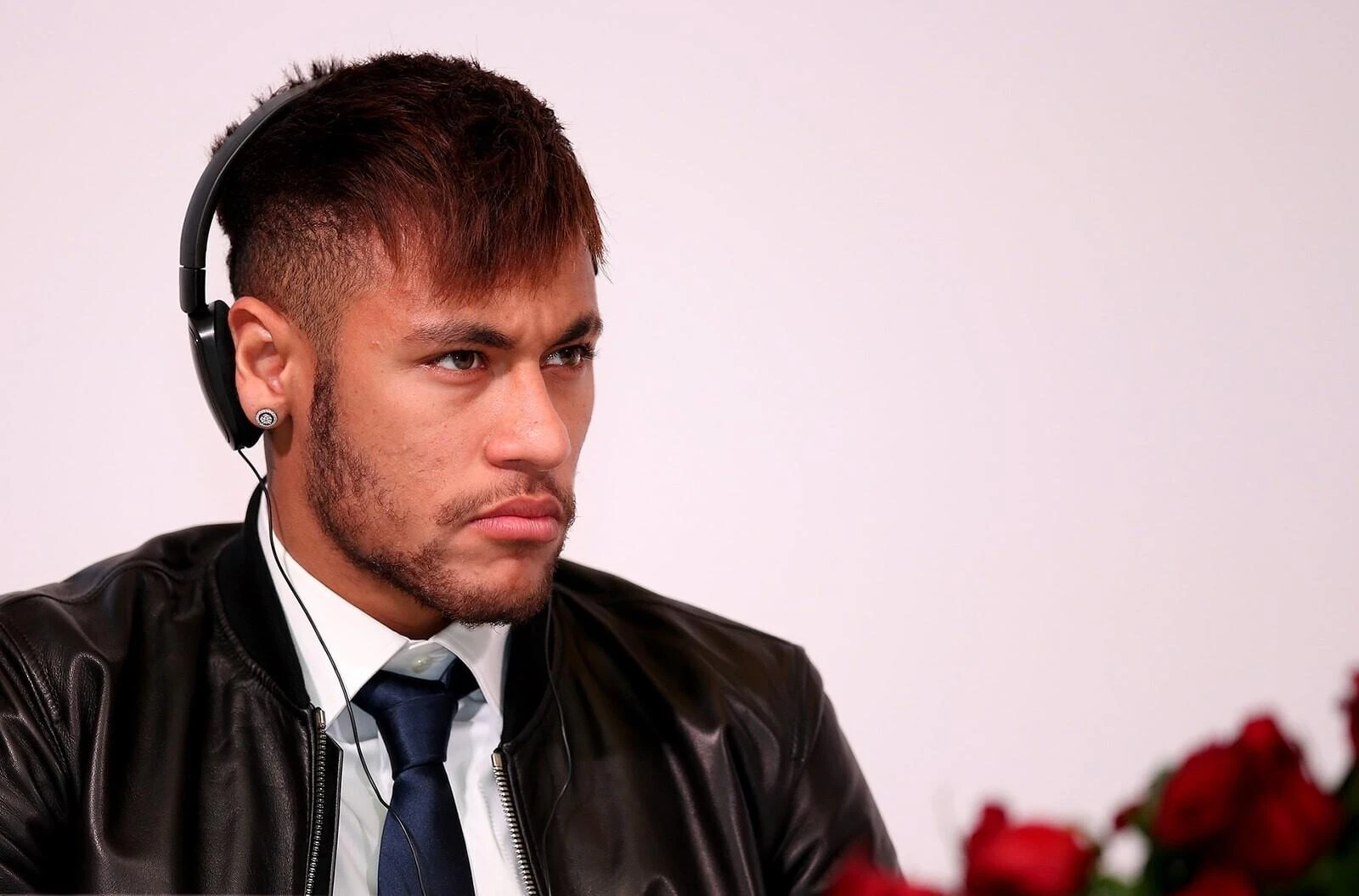 Image: flickr/Doha Stadium Plus Qatar
LS: ''Neymar will be an exciting signing for any club in the world. He is a top 5 player in the world at the moment, and the best dribbler in the world by far. Best entertainer by far. However he will bring his own challenges with him in terms of the press and his lifestyle. He is coming to a point in his life where maybe he has a point to prove. He has a baby on the way and maybe that can bring some stability into his life and he can provide more of a guarantee.
I remember back in my playing days that Sir Alex Ferguson always liked players who had a family and who were settled. It is because you know that you can be very demanding of them and know that they will not get distracted. They have more of an open ear and they want to listen and do more for the club.
Neymar has been the superstar, which is substantially due to his talent but it can also be hard to manage. He was definitely of that status in Barcelona, but maybe that has changed over the years. He could be difficult to manage. With all due respect, I don't think he can adapt, but he will have to. This current formula he has provided to PSG has not worked at all.
His fitness has let him down in the last four months of the season - which is the most crucial part. It could be down to lifestyle or just how he is - but at Manchester United, they would expect much more from him because of his enormous price tag. These clubs will be gambling a lot of money and will need a guarantee when these types of players are on the books. He would be a good name but he will need to guarantee that he can perform in the last three months of a season, because that's where trophies are won.''
Q. Do you expect Newcastle to be challenging for the title next season?
LS: ''Newcastle have shown that they can challenge for the title. I will expect a harder season this year. It can happen to anyone and any team can win the league as some teams can have a bad season and other teams can develop a win streak. People's heads can switch off at times. You have transfers and people's status can change.''
When you have success, you ask and dream bigger and want more. Let's see if they can manage that. It is a different type of animation, the fans and the club always want more. Eddie Howe has managed a good team and done a good job so far. But you must face reality. You have Manchester City who will always remain at the top, you have Liverpool that will come back into that race and Chelsea will come back into the race with their investments. In other European countries the league is always decided between two teams. In the Premier League, it is five or six.''
Q. If Man City win the treble, do they surpass other great teams including Man Utd's 99, Arsenal Invincibles and your own double-winning side under Fergie?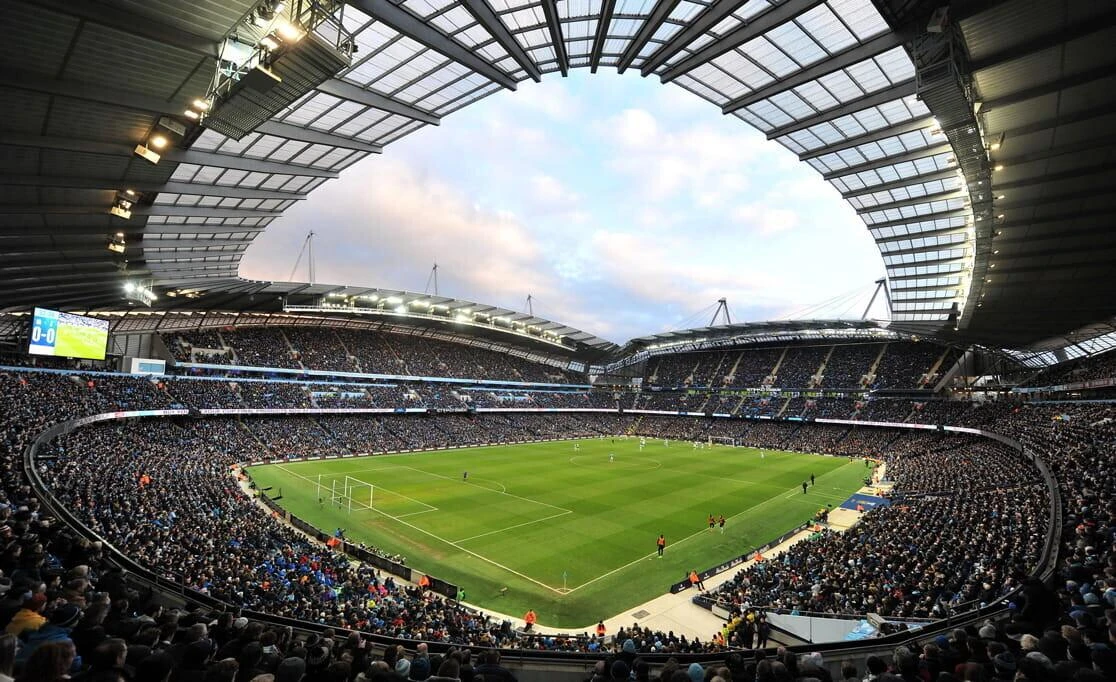 Image: Profile/Wikimedia Commons
LS: ''I don't like comparing different eras. I do respect Manchester City and what they have done. But if I do make a quick criticism, it will be that the era's of 1999 and the Invincibles era were more mean and more authentic. Nowadays it is different. You have fans all over the world who stream the games and don't really fill up the stadiums. It's a completely different atmosphere in the stadium - there is not the same amount of pressure. However, I do respect the new challenges that players of today do face and what Manchester City have done. There's always issues of money, agents and having to keep up with social media everyday. It's a different animal.''
Q. With three games to go, who has been your Premier League player of the season?
LS: ''For me it has to be Erling Haaland. When he first burst onto the scene people were really trying to pick out his mistakes but i couldn't see them. He was scoring every game from the beginning of the season, week in, week out. He has broken the record and there is no other player for me.''
Q. Who has been your manager of the season so far?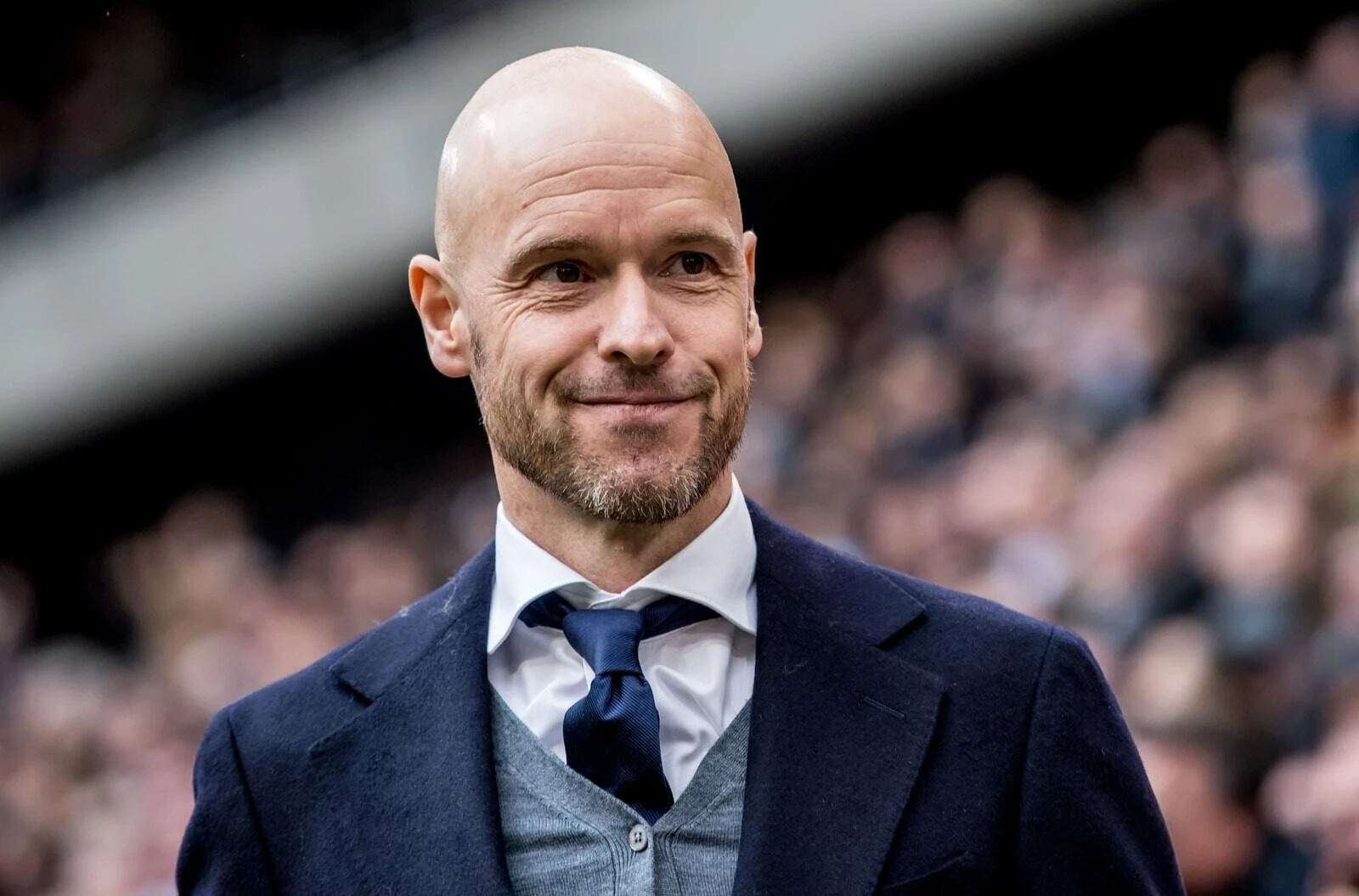 Editorial credit: kivnl / Shutterstock.com
LS: ''For me it was between Mikel Arteta and Erik Ten Hag. I will give the edge to Erik Ten Hag. I think the challenges that he had to face within the team - such as the Cristiano Ronaldo saga - were way harder than what Arteta had to deal with.
I respect what Mikel has done with Arsenal but in terms of teams, there are less egos that he had to deal with. In terms of daily challenges, Erik Ten Hag takes it by far. Even David Moyes said that it was only when he started to manage the club that he realised how hard it was. What Erik Ten Hag has done is unbelievable.''
Q. Should Jadon Sancho consider leaving Man Utd, even on loan? He looks like he needs to regain his confidence?
LS: ''Jadon Sancho isn't the player that you loan. His quality is too high for that. You could argue that his head wasn't in the right place and the pressure may have gotten to him. I don't know what happened. When you have that much quality, the chance to make the right decisions is very difficult. The formula is actually to be direct and fearless. At the end of the day, you are going to play football, you are not going to war. Enjoy your football and let the fans enjoy it. I think Sancho asks too many questions of himself, but the way to rectify that is to show that you are good enough and by staying. He needs to be himself and work hard. When you have that, success is guaranteed.''
Q. Is a move to Saudi Arabia too soon for Lionel Messi? Does he still have enough to offer for a club at the highest level?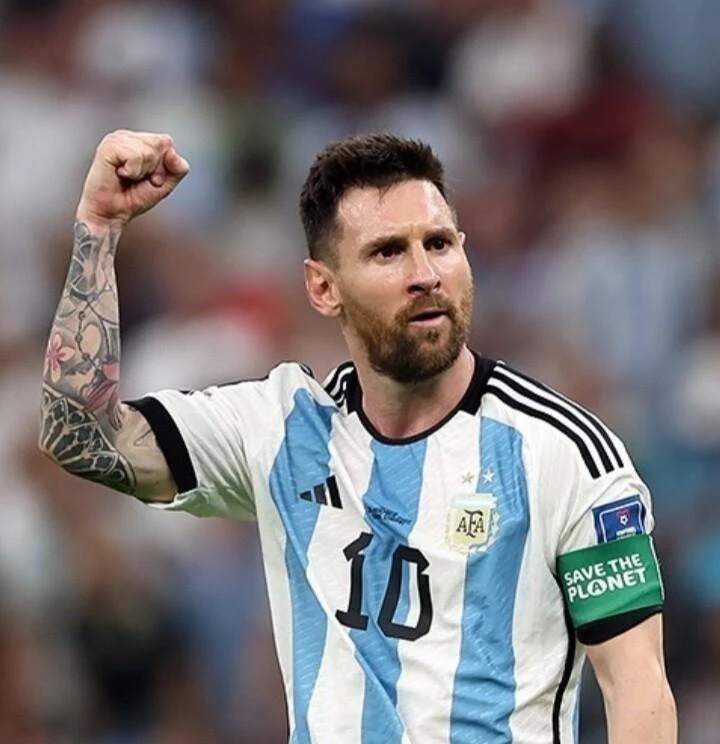 Picture: Hossein Zohrevand
LS: ''Lionel Messi is going to Saudi Arabia way too soon. He still has a lot to offer any club. I say the same for Cristiano as well. It will be great for the country to have that attention. In this industry people can be mean, demanding and won't respect their legacy as much, so they should always try to protect it themselves. Don't sacrifice your legacy for things you want now. I will never understand why Ronaldo went and I will ask the same question of Messi if he goes as well. Their legacies took 20 years to build, it doesn't make sense!
These guys are the best ambassadors of football and for so many children. They are icons who should be respected and protected by the countries that love football. They motivate kids and people to work harder and want to play football. They shouldn't be on display for all those who jump on the bandwagon and criticise them.''
Q. What club would he join?
LS: ''I would say that he will fit into any top six club in the Premier League. Lionel is a very smart player and can be an Arsenal type player. He will have to have a manager that realises he is not going to run all day. Are Arsenal the players that can do the Xavi and Busquets role well? With Messi, you will be guaranteed 20-30 goals per season. He will also assist you in a lot of plays. It's about finding the right balance which will help him fit in. But Messi will be exciting to have in the Premier League.''