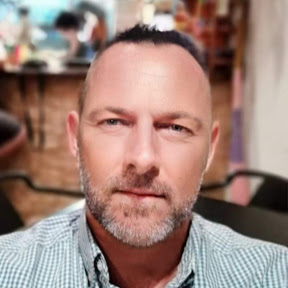 Steve Madgwick
OLBG Editor-In-Chief
Editor-In-Chief with 20 years experience covering the betting angles to breaking news stories.
---
Talking to Sven about Lionel Messi, Liverpool and Swedish Players
Can you see Benfica's Goncalo Ramos coming over to the Premier League, and who for?
Goncalo Ramos is a fantastic player, it's not easy to replace Cristiano Ronaldo like he did. He will end up in the Premier League like a lot of Portuguese players, he can adapt there.
If he wants to go to England, he'll want to go to a big club. I'm sure that clubs like Arsenal or Manchester United will look out for him. He's a player destined for the Premier League because it's the best league in the world and the best want to play there.
And Enzo Fernandez, what club does he suit the most?
If Liverpool wants Enzo Fernandez, then he will suit Jurgen Klopp's system. Liverpool won't sign someone without the work ethic they demand from their players.
Have Man City collected the best talent from Benfica in Joao Cancelo, Ederson, Ruben Dias and Bernardo Silva?
Manchester City have bought very well from Benfica, Joao Cancelo, Ederson, Ruben Dias and Bernardo Silva are all great players. But the Portuguese Manchester City players did fail for Portugal in the World Cup.
Can you see Joao Felix going to Arsenal or Man United? Who needs him more?
Joao Felix could end up playing for Manchester United or Arsenal, he's been a great player for many years. Atletico Madrid is too small for him, he's another player who could end up in the Premier League, he has the quality to do it. Felix will have the work ethic as he played under Diego Simeone, a very strict teacher.
Can you see Jose Mourinho leaving Roma for another big job? Does he have it in him to return to Spurs, Man United or Chelsea?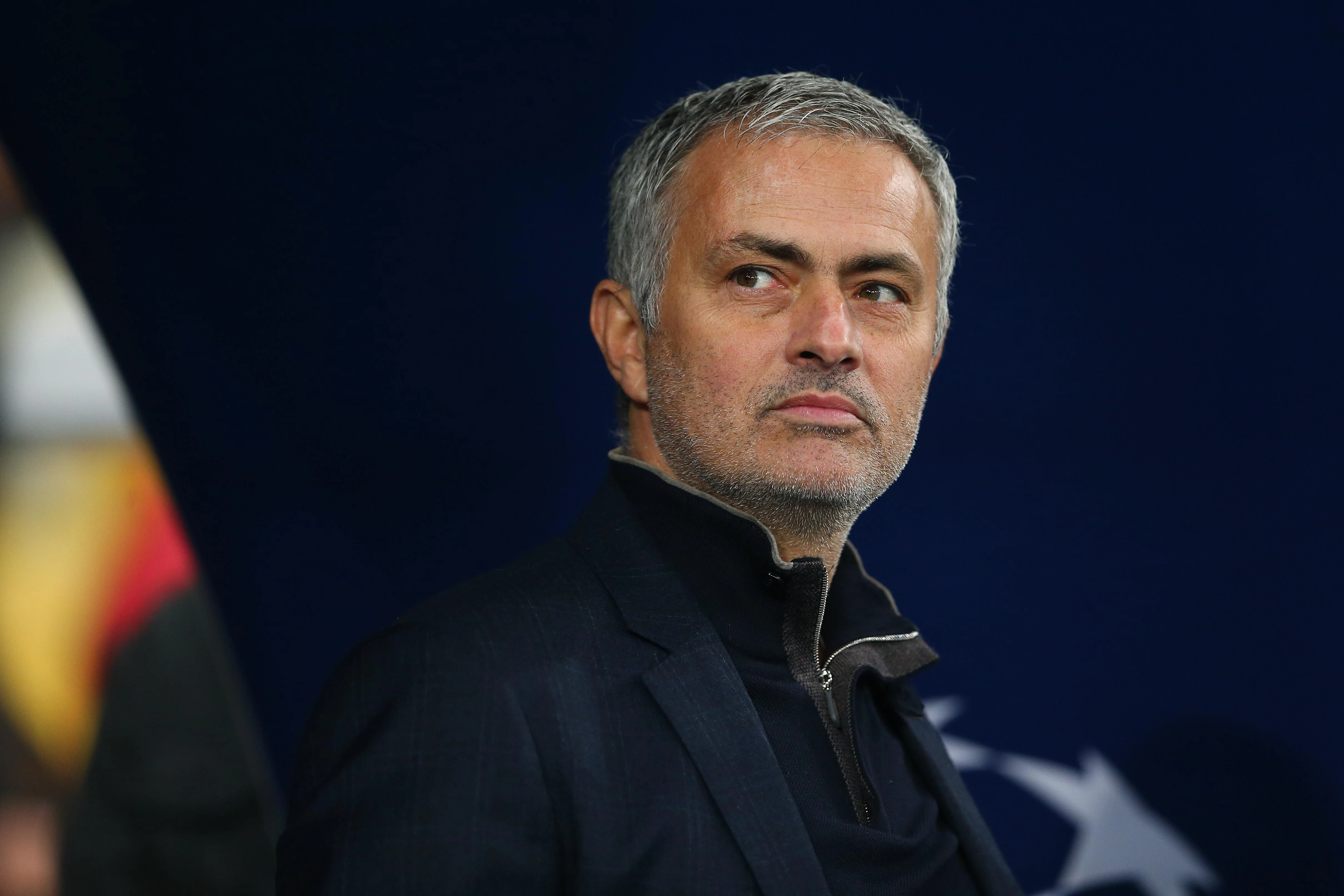 I can't see Jose Mourinho going back to Chelsea ever again, but you never know in football! I can't see him going back to Tottenham or Manchester United either. He's doing a great job in Roma. But Mourinho is not finishing his career anytime soon, football is like a drug for him.
Is Argentina's manager, Lionel Scaloni, good enough to be a manager in the Premier League one day? Can you see him returning to West Ham as a manager? Or even Jurgen Klopp's successor?
Lionel Scaloni will be of interest by many clubs, next season he will be one of the coaches who will end up in the Premier League. If Jurgen Klopp was to get sacked this season, it's possible for Liverpool to appoint Scaloni as their next manager, but Klopp has done a great job overall, I hope he does not get sacked.
To win the Premier League nowadays is harder than winning the World Cup, there are so many good teams in the league. It used to only be Manchester United and Arsenal, now today you have five or six teams competing for the trophy.
Which Premier League club needs Fiorentina's Sofyan Amrabat? Liverpool?
Sofyan Amrabat can go to any club in the Premier League. It was a pleasure to watch Morocco in the World Cup and knock out Spain and Portugal, it was incredible. Amrabat was a part of one of the main positive things of the World Cup.
Who has been the better signing by Liverpool from Roma, Salah or Alisson?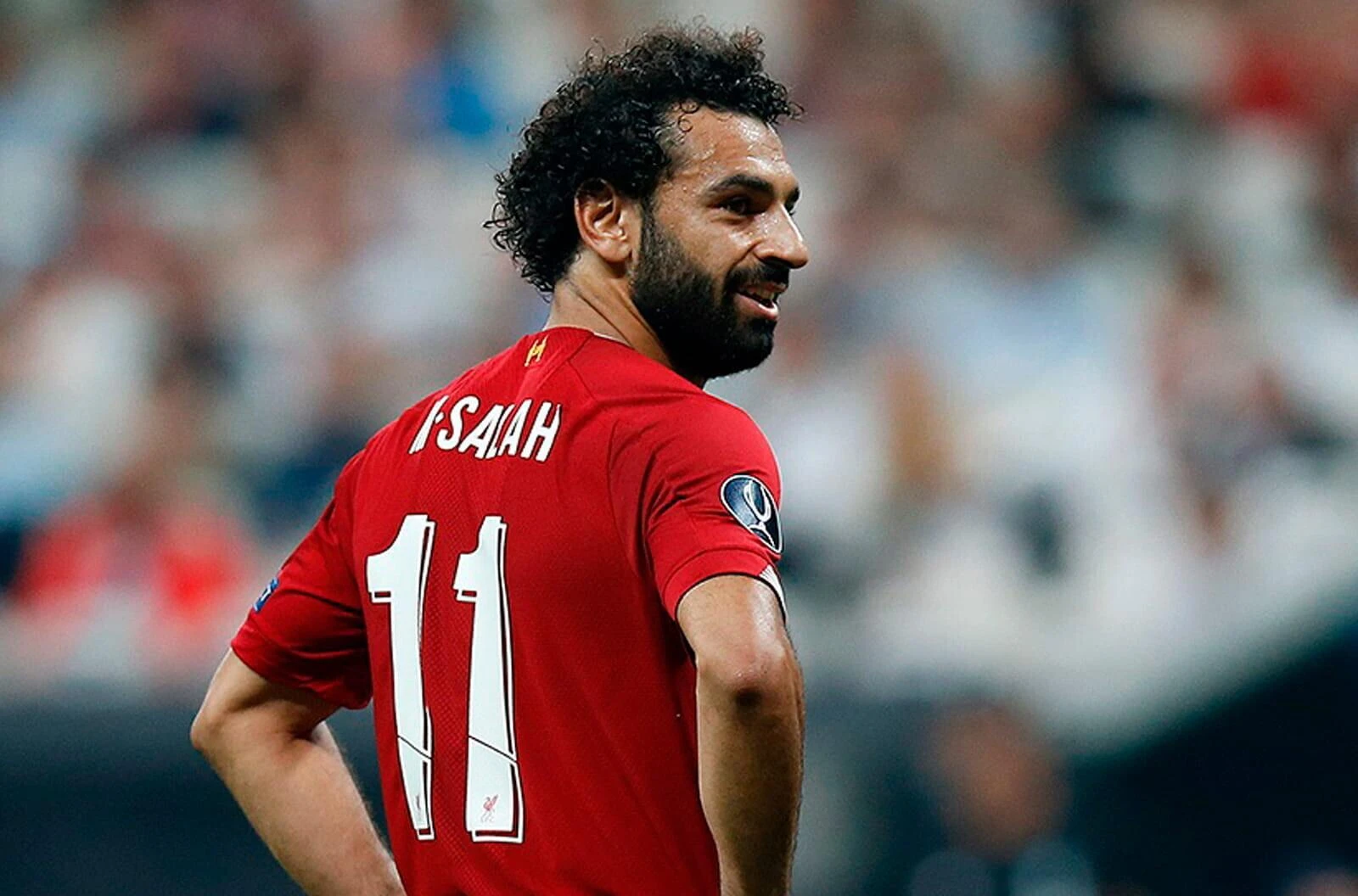 Image: Kevin Walsh from Preston Brook, England/Wikimedia Commons
Mohammed Salah has been a great signing from Roma because he wasn't that successful in Italy, but at Liverpool he's been fantastic. Alisson was another great signing from Roma but I'd say Salah was the better signing.
I could tell Alisson was going to go all the way to the top when he was at Roma, he was a great player during his time there.
Are you excited to see your fellow countryman, Alexander Isak, come back and play for Newcastle?
Alexander Isak has been injured, I hope he's ready to play again soon. Newcastle United today is a big club and they are doing extremely well. It will be interesting to see how my fellow countryman performs for them.
Isak is Sweden's most interesting and promising player we have in the national team. Zlatan Ibrahimovic was the last big player we had and Isak could be next.
Dejan Kulusevski has been dubbed as the new De Bruyne, can he reach those heights? And should he go to a club who wins more trophies like Arsenal, Chelsea, Man City or Liverpool?
I like Dejan Kulusevski, but he can't be compared to some of the great assist makers like De Bruyne yet. He needs to improve to be on that level, but he is still a very good and promising player. He's one of those wingers that you don't know what he will do next, he can turn right or left and dribble very well. Kulusevski is the kind of player you want to see in football, because he's unpredictable and makes you sit on the edge of your seat, like the way Kylian Mbappe and Lionel Messi did in the World Cup.
Should Anthony Elanga leave Man United? He seems to get less and less game time now
I hope Anthony Elanga stays at Manchester United, but when it comes to the end of the season, he and the club will have to come to a decision depending on how much he will have played. Elanga is one of the upcoming Swedish players, he needs to play wherever he is, but there is still a lot of the season left to play.
Would you like to see Messi stay in European football?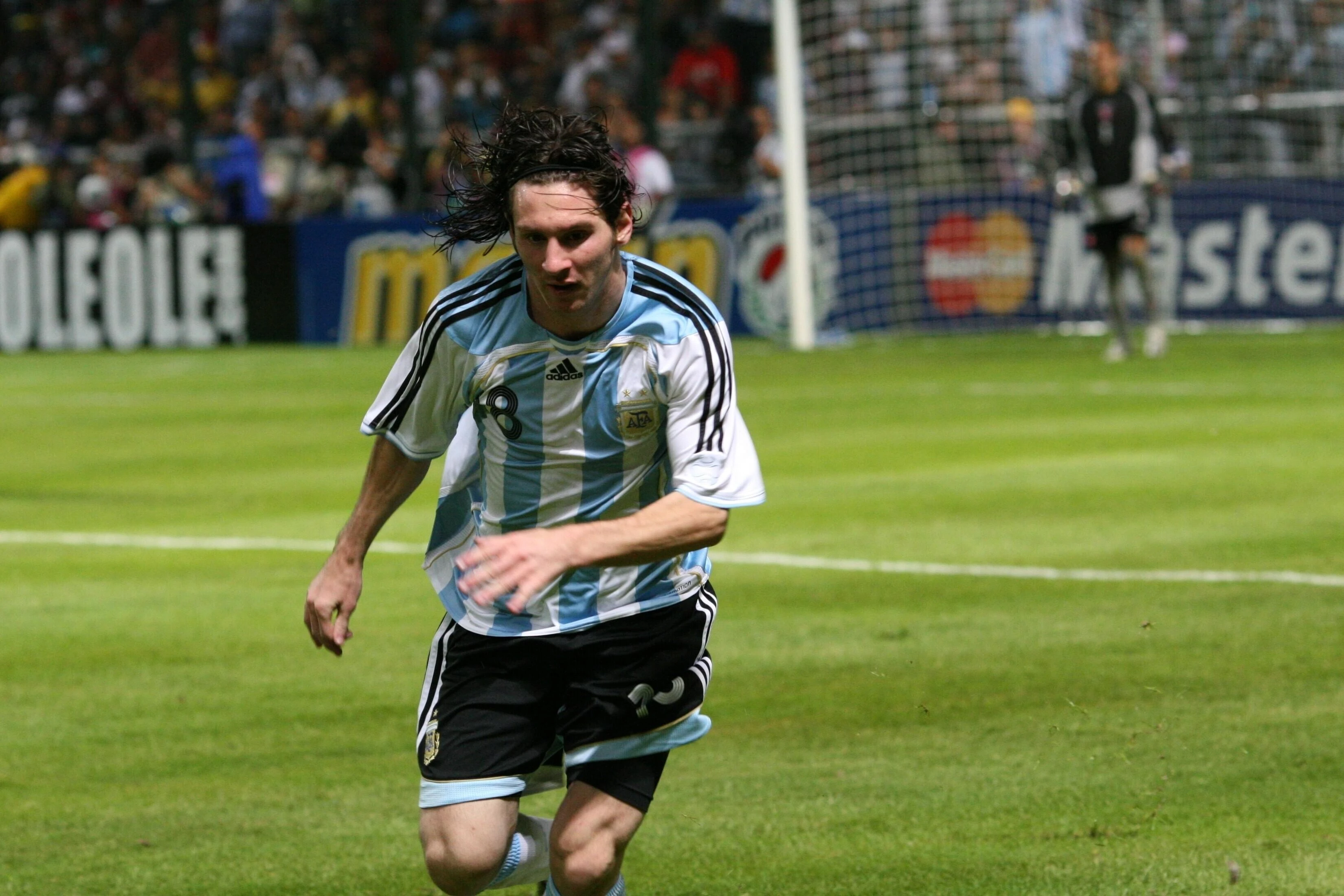 I wished Argentina to win the World Cup only because of Lionel Messi, he deserved it. I don't know what will happen to Messi, but if he continues to play like the way he did in the World Cup he is still one of the best.
Should Messi go to Man City in his final years?
Pep Guardiola knows Lionel Messi very well so I can't imagine he would say no to that transfer. It would be great for him to play in the Premier League, especially with Erling Haaland in front of him, but I can't see it happening.
How good was Micah Richards as a teenager, could he have become a great fullback in the Premier League? What went wrong for him
Micah Richards was very young when I coached him, he was very good, he could play right-back or as a centre-half. He was one of the big talents, he was very quick, strong, positive in the way of working and playing. I thought his career would be bigger than how it ended. Richards could have played more games for England. He was the quickest defender you could find at that time.
Richards finished his career too early but I know he's doing extremely well in his television career so I'm happy for him. I've watched him a few times, he's funny, witty and knows his football.
Joe Hart is now 35 playing at Celtic, do you think he still has it in him to come back and play regularly in England? How good was he for you?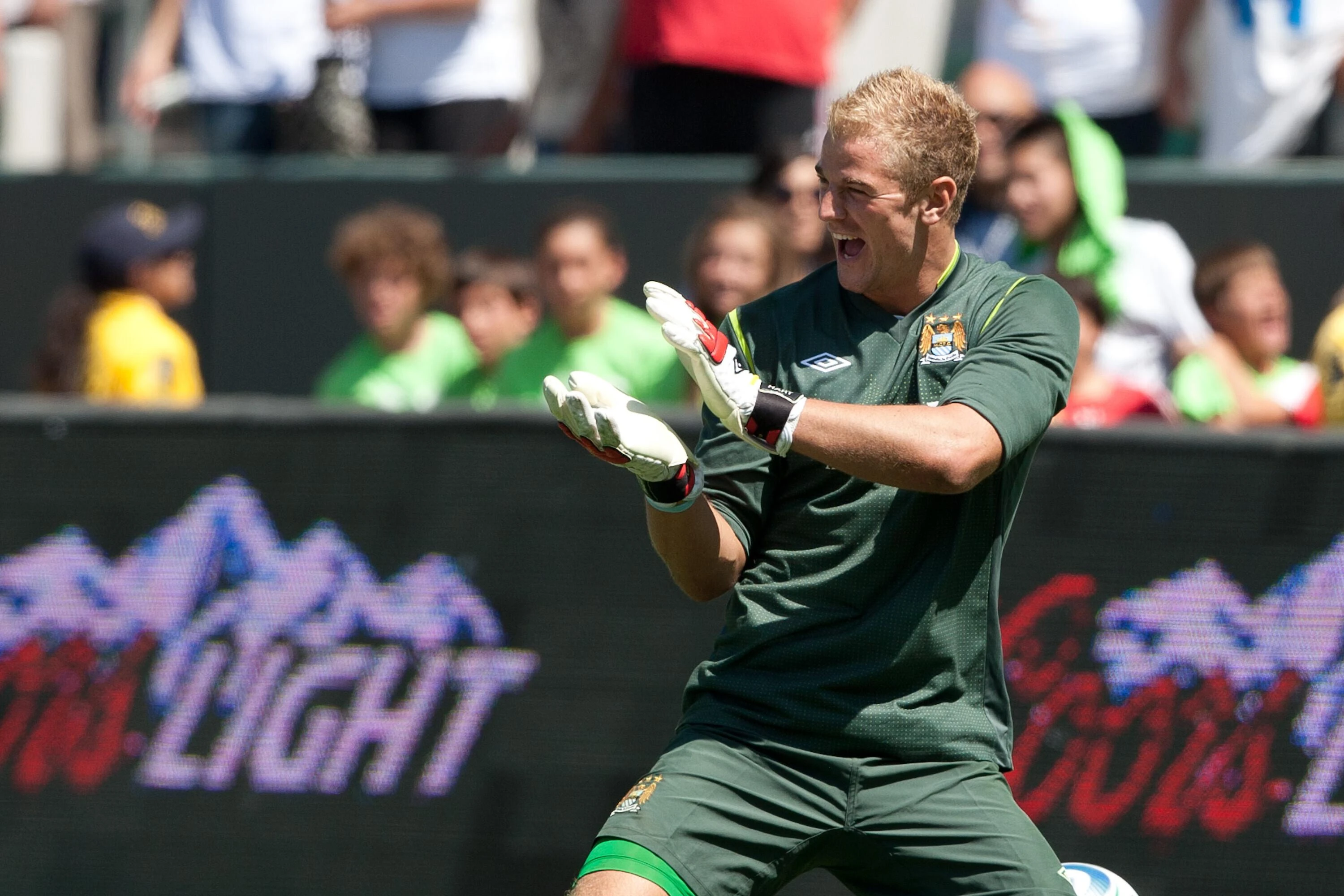 It was a surprise that Joe Hart left Manchester City, and that he lost his place in the national team. I was very lucky to have him, Kasper Schmeichel and Andreas Isaksson.
I'm not surprised that Hart has the most golden gloves in Premier League history, but when I coached him, no one knew how good he would become. He put Isaksson, Sweden's starting goalkeeper, on the bench and that showed how much talent he had and still has now. Hart has had a fantastic career and I'm glad he's doing well at Celtic.
Talking to Sven post Defeat to France
OLBG have sat down with Sven-Goran Eriksson to look back on the game against France and reflect on England's 2022 World Cup performance
Sven is a big fan of England's young talents, Jude Bellingham and Bukayo Saka, and believes this squad needs to focus on the Euros in 2024 after their departure from Qatar at the hands of France
The former England manager defends Gareth Southgate and praises him for the job he has done over the years and believes he should not step down from the job yet. England was as low as 9/2 with bookmakers to lift the trophy, prior to the France game.
What did you make of England's performance against France? Were they the better team despite losing?
It was a very equal game between England and France, England had more possession in the second half and more or less had the same amount of chances. But England had a very good game, France is a top team in the world and just to lose out on a penalty, England deserves respect after the performance. The second France goal was great, but it was a bit lucky too.
Kyle Walker kept Mbappe quiet in the majority of the game, did England have the right game plan?
England's back four handle Kylian Mbappe very well, he did not get close to the goal. You need to handle Mbappe, otherwise, it could have been bad. Harry Kane played very well the whole game and was just unlucky with his penalty. Bukayo Saka was extremely good, I'm not sure why he was subbed off, maybe he was tired or injured? He was the most dangerous player for England in that game, he won so many free-kicks.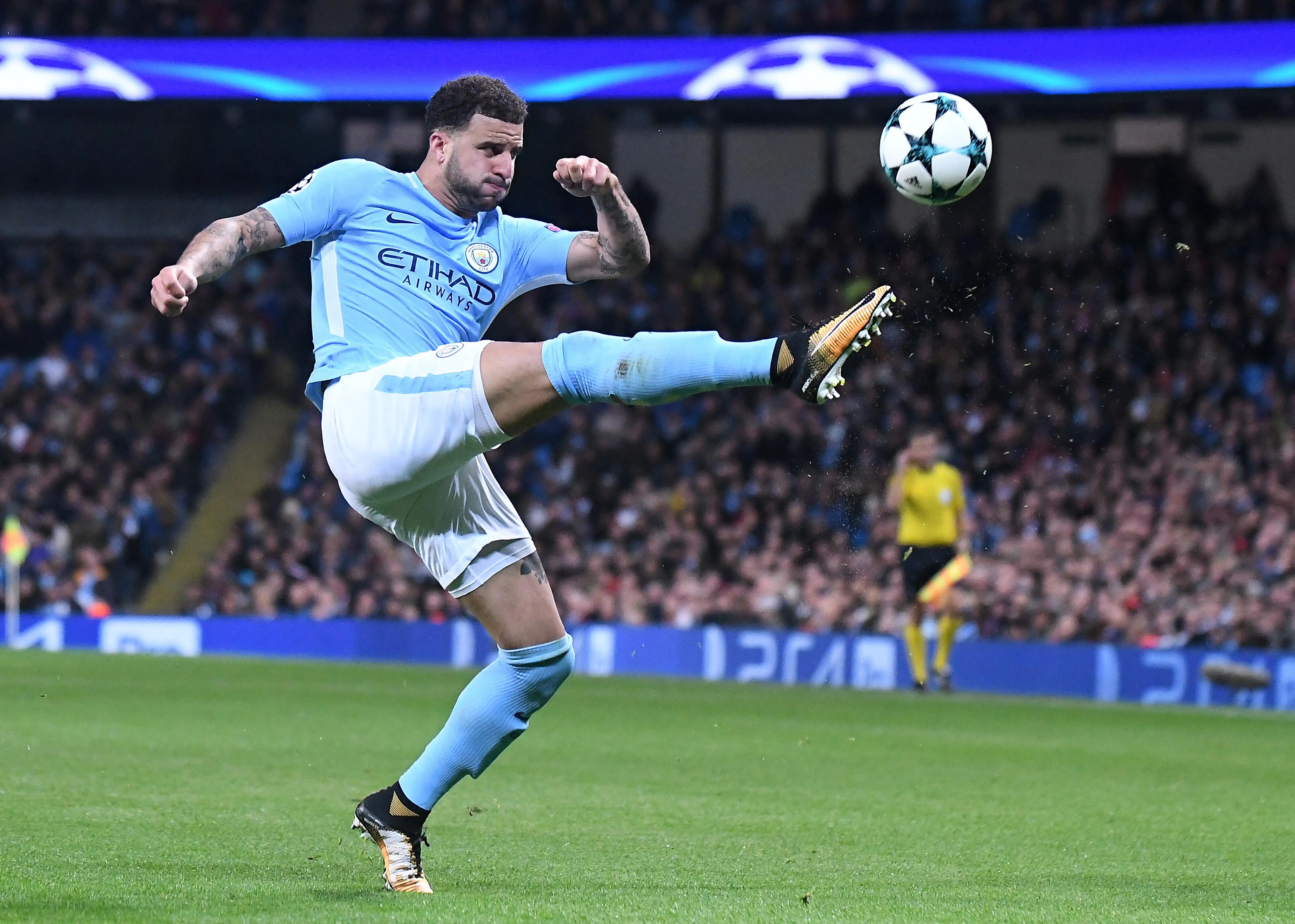 Image: shutterstock
Gareth Southgate's ability to change tactics during games has been questioned in defeat to Croatia and Italy. Did he manage the game correctly on Saturday?
If you don't win with England, you will always be criticised, even if you play well. In hindsight, you can always say why did the coach not do this or that. Should Gareth Southgate have taken off Phil Foden as he did not play very well? Should Southgate have left Bukayo Saka on the pitch? Should Marcus Rashford have come on earlier? I can't criticise these situations, but I'm not sure about Saka coming off unless he was tired or injured, because he was a key player during that game.
When we talk about England, the goals and targets are always set out extremely high. Southgate has achieved the semi-finals, final and now the quarter-finals. But the quarter-finals are never good enough for England. Overall, Southgate has done very well, but there are extremely good teams out there and many big teams were knocked out early. I won't be in the queue to criticise Southgate.
This is a very likeable England squad, in the manner of their manager. Are they lacking that nasty streak all the top sides seem to have? That character present in the likes of Argentina, Croatia, Brazil, Portugal, France etc?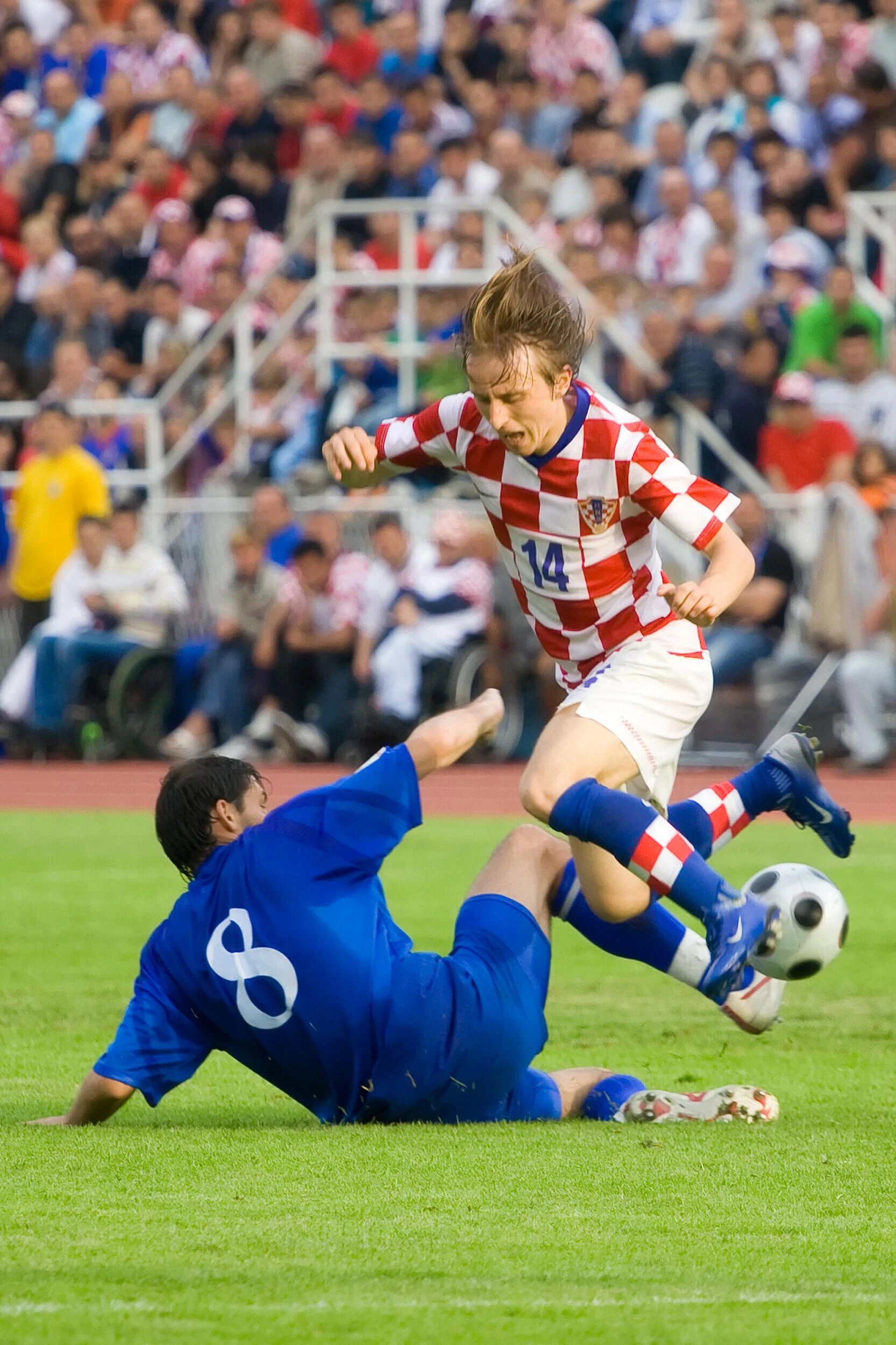 Every team has something extra other than England, like Argentina have Lionel Messi, France have Kylian Mbappe and Olivier Giroud. These players are usually the winning factor - like Giroud was against England. England has a lot of good players, Harry Kane, Jude Bellingham, Bukayo Saka, so England do have those important players.
Do you think it's time for Gareth Southgate to step down as manager?
This England squad was very strong, you had a very good balance of youth and experience. But some of the old players can't wait long enough until the next World Cup because of their age, so I can understand if people want to see a new manager in charge. The quarter-finals is not good enough for the FA and the England supporters. There is still resistance to appointing a foreign manager for England, so I don't know what they are going to do. I would keep Gareth Southgate for at least two more years.
Pochettino and Tuchel are current favourites for the job, can you see either of them managing England?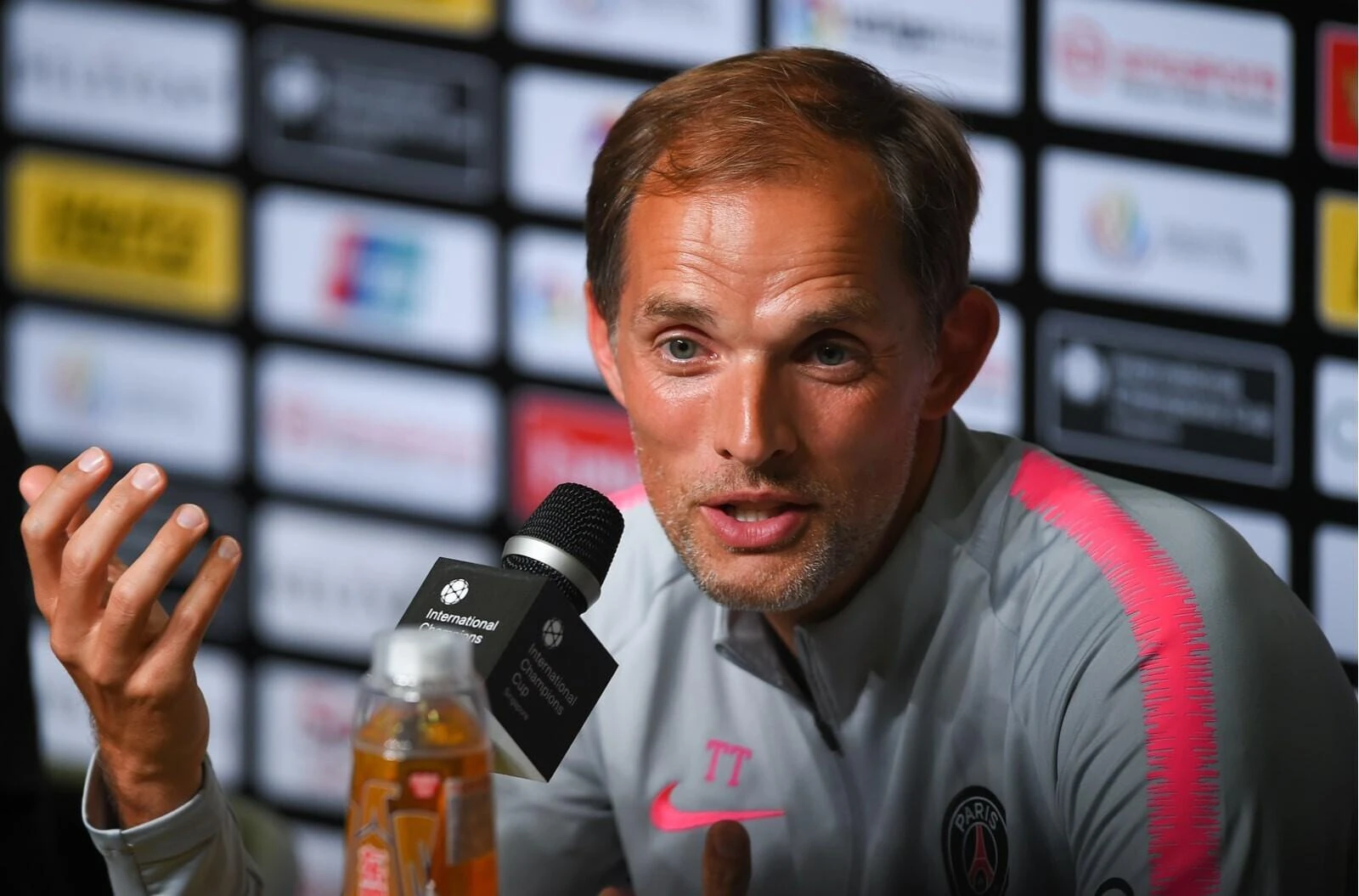 Editorial credit: daykung / Shutterstock.com
I could imagine Mauricio Pochettino as the manager of England. When he was manager of Tottenham, he did a great job, I still don't understand why he was sacked. The football players play under him is fantastic too.
Gareth Southgate will have a big decision on his hands, he will feel if the players, the FA and most importantly, the players, behind him. If you don't have the backing of the players then it's a very difficult situation.
Normally you have two or four year contracts with England. The manager gets to spend a lot less time with the players because he does not see them as often. Whoever comes in will need time to create something special.
Who do you think should manage England?
Most of the big managers are busy with their clubs, if you look at Pep Guardiola, he will not leave Manchester City, why would he do that? You have many coaches like that who England will be unable to appoint if Gareth Southgate was to leave. Mauricio Pochettino and Thomas Tuchel are two very good names, but I hope England keep Southgate for another two years, why not keep him?
England will always want an English manager in charge, it's in their blood. We foreign managers who have been in that job always were criticised for not being English. If I was the FA, my number one priority would be to keep Southgate, because I don't know what English manager would be available to take over.
Gary Neville said that none of the England teams he played in had that kind of performance in any tournaments, is that true?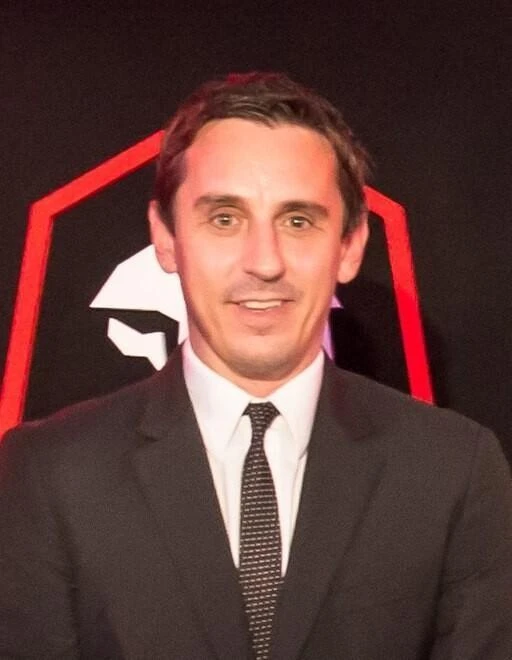 University of Salford Press Office, CC BY 2.0 , via Wikimedia Commons
If you look at some of the games in my time at England many years ago, I don't think Gary Neville was a part of the team that beat Germany 5-1, I think he was injured. Of course, we had performances as good as England's against France, but the England squad now is very very strong, not just starting XI, the whole 26-man squad. You can make a lot of changes now and you won't notice a massive difference. I don't remember when England had such a strong squad, I'd agree with Neville about that.
What would you be saying to Harry Kane after that miss?
I'd tell Harry Kane to forget about the penalty and move on, I have seen Roberto Baggio and other great players missing important players. David Beckham missed his too, but that's football. It's not a guarantee to score from the penalty spot. It was like a penalty shootout for Kane because he would have been thinking England will be out if he misses.
Is the penalty miss almost like a curse on England with penalties in general or was it a case of a player crumbling under pressure?
It does not help the pressure that Hugo Lloris is Harry Kane's friend and play at the same club. Lloris would have known how Kane takes his penalty from training sessions together. That puts even more pressure on Kane.
My England team and the generation before me missed penalties, that does not help Kane in that situation. Everyone knows the expectations of wearing an England shirt in that team as all the fans want to 'bring it home' as they say. I read somewhere that England have taken on penalty coaches to help their mentality, and I think that's a good idea.
How good was Bukayo Saka on the wing? Will he be England's main man?
Bukayo Saka can be England's main man if he carries on the way he is playing. He is very young, if everything goes okay, he will be even better. Jude Bellingham will be a main man too, we'll need to see where he ends up in the Premier League. Bellingham is an excellent player, he has flair, he's elegant, he can dribble and he can finish. You have two great young players there at England.
People on social media have said that Declan Rice is the best defensive midfielder in the Premier League and maybe the world after his performances, do you agree?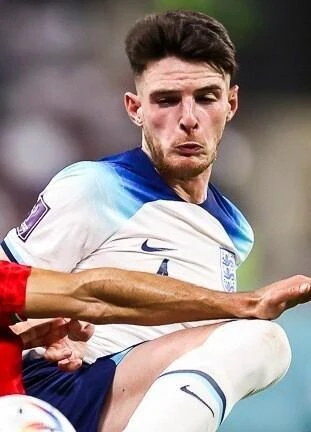 Fars Media Corporation, CC BY 4.0 , via Wikimedia Commons
The English are very good at putting big titles on players, and that's how it should be. Declan Rice is one the best defensive midfielders in the world. Casemiro and Rodri are not bad though, I'm not sure if they would agree with Rice being the best defensive midfielder in the world. Rice has had a great tournament and he is one of the top players in the world, there are no doubts about that.
Have you seen anyone with the mentality so young like Jude Bellingham? He was the only English player to run over to Kane and get him to forget about his penalty
Jude Bellingham seems to have no nerves at all and has all the confidence in the world. He can dribble in tight situations and he's an elegant player, he can drift away with the ball. I really like Bellingham.
Bellingham reminds me of Paul Scholes, he can dribble, pass and score goals. They're not exactly the same player, but if I was to compare him to anyone, I wouldn't say Frank Lampard or Steven Gerrard, he reminds me more of Paul Scholes.
Is Bellingham ahead of where Rooney was at 19?
Wayne Rooney made his debut for England around the same age as Jude Bellingham, but he was a striker and finisher, he scored a lot of goals for England. The skill is there in Bellingham as it was in Wayne Rooney when he was 19. But it's difficult to compare them.
ALSO READ
Jude Bellingham Next Club Betting Odds: Manchester City now the 3/1 FAVOURITES to sign Bellingham after the England youngster continues to impress at the World Cup!
James Maddison did not get a single minute of playing time, could he have changed the game?
James Maddison has had a great season with Leicester City and was probably one of the most in-form players coming into the World Cup. The critics will always question the decisions after the game, it's not easy taking off one of those attackers for England because of how good they are.
Phil Foden could have played in Antoine Griezmann's position for England, you have Bellingham as an attacking midfielder too because he can do everything. England's midfield had a good balance, but Griezmann is serious business, he has always been a very good player. He was the best player for France against England.
Who do you think will go on to win the World Cup now?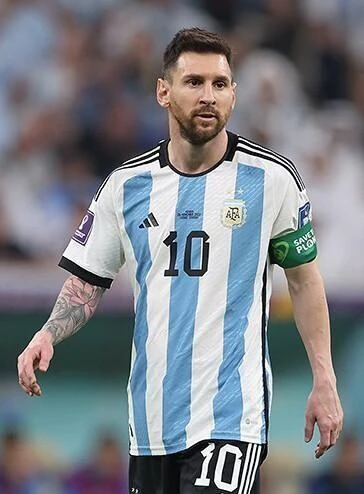 Tasnim News Agency, CC BY 4.0 , via Wikimedia Commons
As a football lover, I hope Lionel Messi wins the World Cup with Argentina before he retires, that would be very nice. I think Argentina will it anyway because of how good their team is.
What's next for England now? With Kane, Henderson, Maguire, Walker all ageing, will the squad be completely different?
England need to be focusing on the Euros, if you can win that it's a huge trophy. It's not as big as the World Cup, but only two teams outside Europe make the Euros stronger, and they are Argentina and Brazil. I think ageing players like Kyle Walker, Harry Maguire, Jordan Henderson and Harry Kane will be able to play for another two years, let's not focus on the next World Cup yet.
Players will be going back to the Premier League, with Gabriel Jesus' injury, will Arsenal struggle to find their form they had before the World Cup?
Gabriel Jesus' injury is very bad for Arsenal, but I still think they can win the Premier League. I have not seen much of Eddie Nketiah but I have seen Arsenal a few times and I think Mikel Arteta is doing a fantastic job. It will be hard to beat Manchester City because they don't lose many games.
Reports suggest Ben White was sent home for an argument with Steve Holland. If that's true, is that a valid reason to send someone home?
If Ben White had an argument with Steve Holland, that is not positive news. It's very difficult to comment about it, but I find it strange that one of the coaches and players have different opinions about something. It must be something big, you don't leave unless it's a big issue, it looks very strange.
I had a player at Lazio who had a huge argument between him and the kit man, so I went into the dressing room and told the players to behave otherwise they go home. That player went home.
Talking to Sven Before the World Cup
The second part of this interview was in fact the first part, recorded prior to the World Cup Final beginning in earnest.
Reece James and Kyle Walker are doubts for the World Cup now. Would you take Trent Alexander-Arnold?
Trent-Alexander Arnold is a big discussion, but I would take him because you can take 26. That's new, before it was 23. If it's a tight game against someone you think you should beat, I think he's ideal because of his free-kicks, corners and his crosses. I'm not sure what Southgate's shape will be, but Trent has been very important for Liverpool.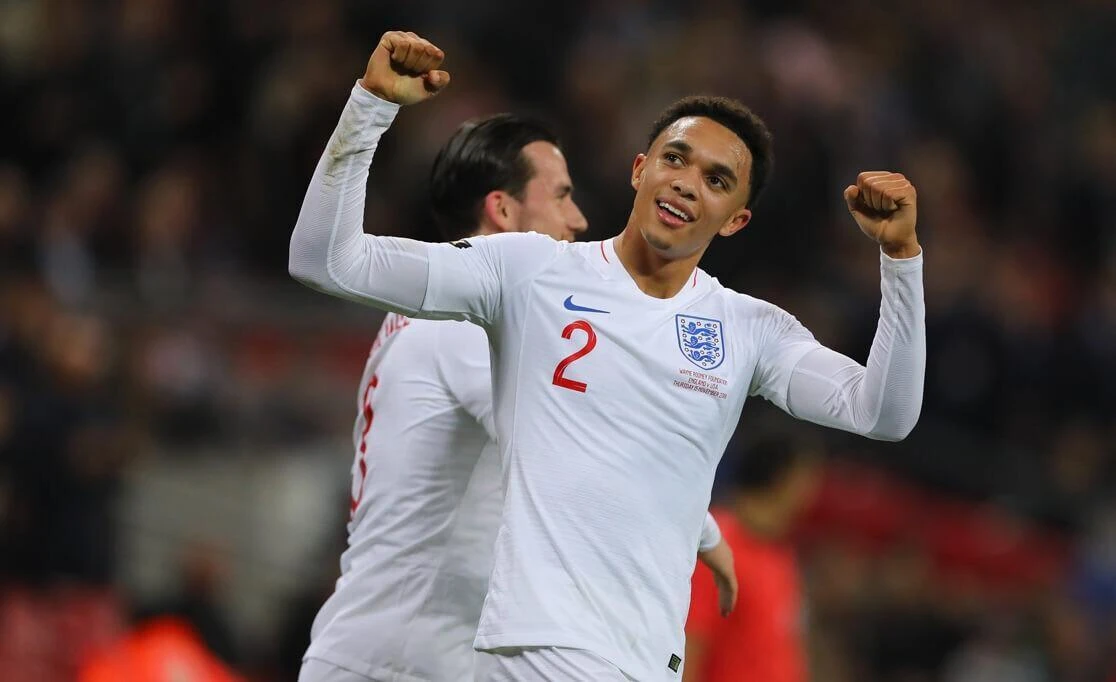 Image: shutterstock
Gareth Southgate is reportedly considering Joe Gomez after keeping Erling Haaland quiet. Should he go?
Southgate has options in defence, especially full-backs. Walker may even make the World Cup. You also have Kieran Trippier, so I think whoever he chooses England will be fine in that position. Trippier is a good on free-kicks, too. I like Trent a lot. I know he's not the best in the world defensively but he's a modern, attacking full-back. I would take Gomez, he's a good player, he's solid and he's tough and he's one of those who rarely plays badly.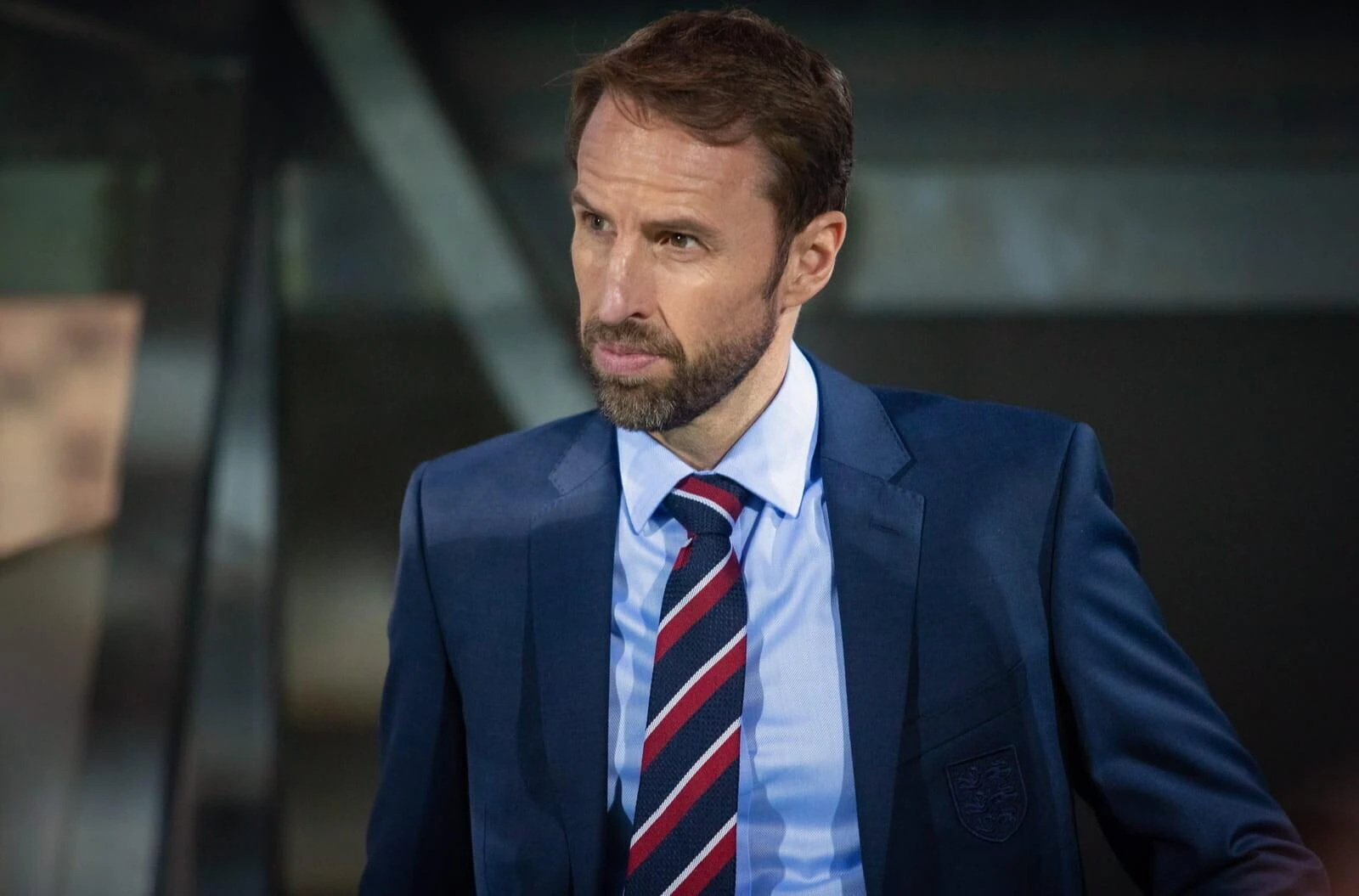 Image: Shutterstock/Ivica Drusany
Reports suggest Steven Gerrard has two games left to save his job. Are you surprised to see him struggling?
I am surprised to see Steven Gerrard struggling. As a player we all know he was great. As a coach in Scotland he did well and I can see in the future that he will be the one who will take over Liverpool after Klopp, I would guess. It would be no surprise to anyone.
But I'm surprised he's struggling at Villa because he's a good coach and manager, he knows football and he has his feet on the ground. He doesn't talk very much but when he does he has something to say, but I'm surprised. That's the life of a manager, sometimes you're doing well and sometimes you're struggling. Who would have guessed Liverpool would be where they are in the table? But there you go. The job is up and down.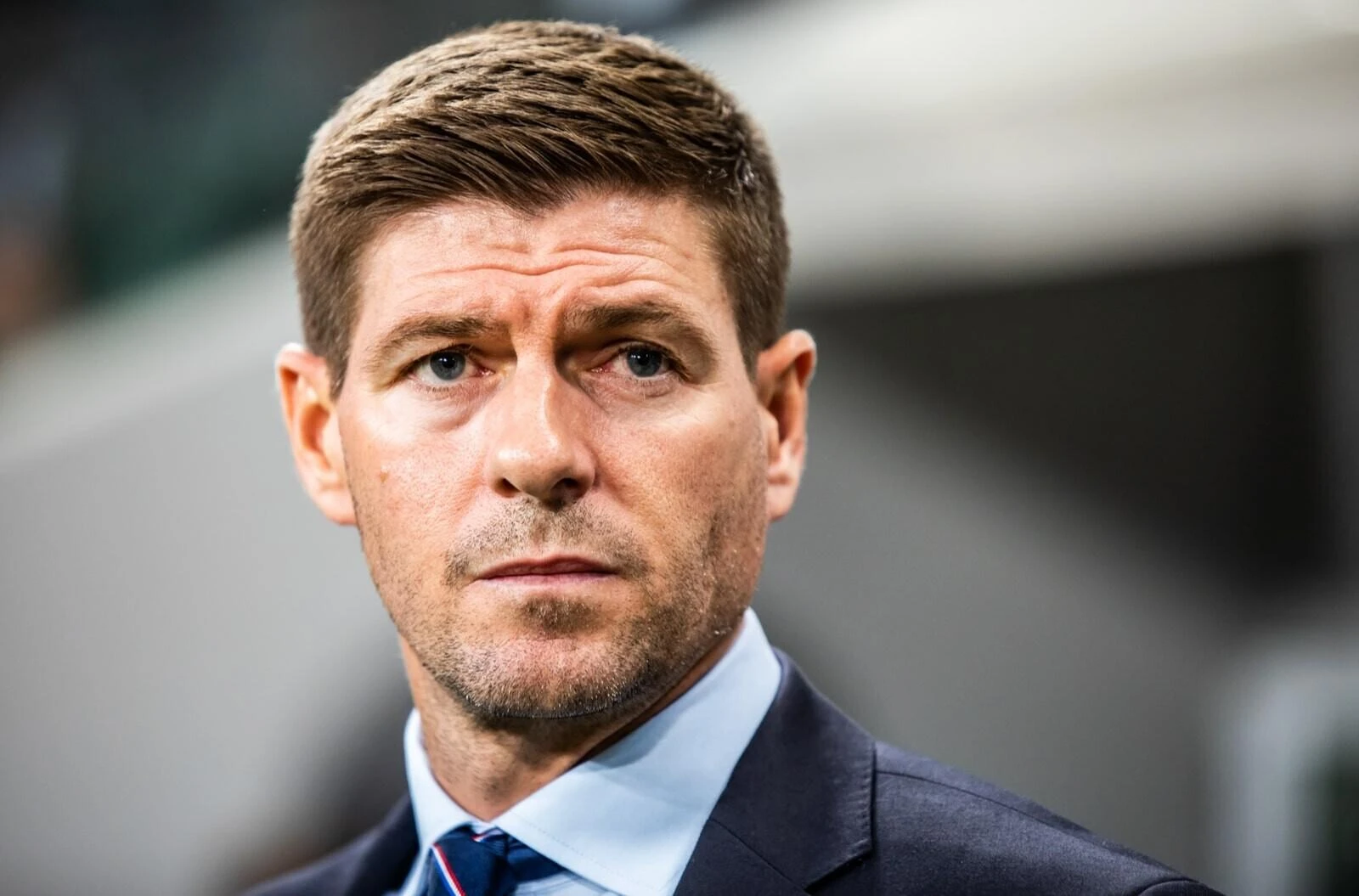 IMAGE: Steven Gerrard at Aston Villa manager
Should Aston Villa persist with Steven Gerrard?
Aston Villa should absolutely persist with Steven Gerrard. It's difficult to find someone young like Gerrard, he's very good. You never know in football but I wouldn't be surprised if in a few years time he'll be the manager of Liverpool. I'm not saying Klopp should go, he's fantastic, but in the future I can see Gerrard there.
James Maddison is in red-hot form for Leicester, but Southgate has no games left before the World Cup. Should he pick him?
Maybe Southgate should take James Maddison, but he has a lot of alternatives when you talk about midfielders. You have a big problem because there are no friendly games like you used to have before a summer World Cup. Countries like England, Spain and France, normally they have three weeks of preparation, with maybe two or three friendly games to test players. But they don't have that now, so you have to blame FIFA, the World Cup is not in the right place or the right time. I don't like it. Now they are playing like a third of the Premier League, and you take a break for the World Cup. It's crazy, and bad preparation for the national teams. But it is the same for every country.
It's a difficult one with James Maddison, because you want to see him in training and games. Normally it's 23 and now it's 26, so I think that's good for the manager. You have Bowen, Foden, Grealish, Saka, Sterling, Mount, Abraham, Kane, Toney too, so I think he has enough options there if he wants. He will have been watching though.
Did you ever pick anyone for England who you weren't planning to pick, but because their form was so good close to the tournament, you had to?
I didn't change my mind close to a tournament for England. But twice, I had injured players like Beckham and Rooney and that was a big, national problem for England. Of course, Sir Alex Ferguson didn't like that I picked Rooney. But if you don't take players like that, even if it's not 100% certain they will play, if you don't take them there will be a mess of everything and the press will go crazy.
I felt those two times I had to pick them. Neither of them were 100% fit, but the importance of them in the dressing room and pitch is big so you have to take a risk. I did it, rightly or wrongly, I don't know.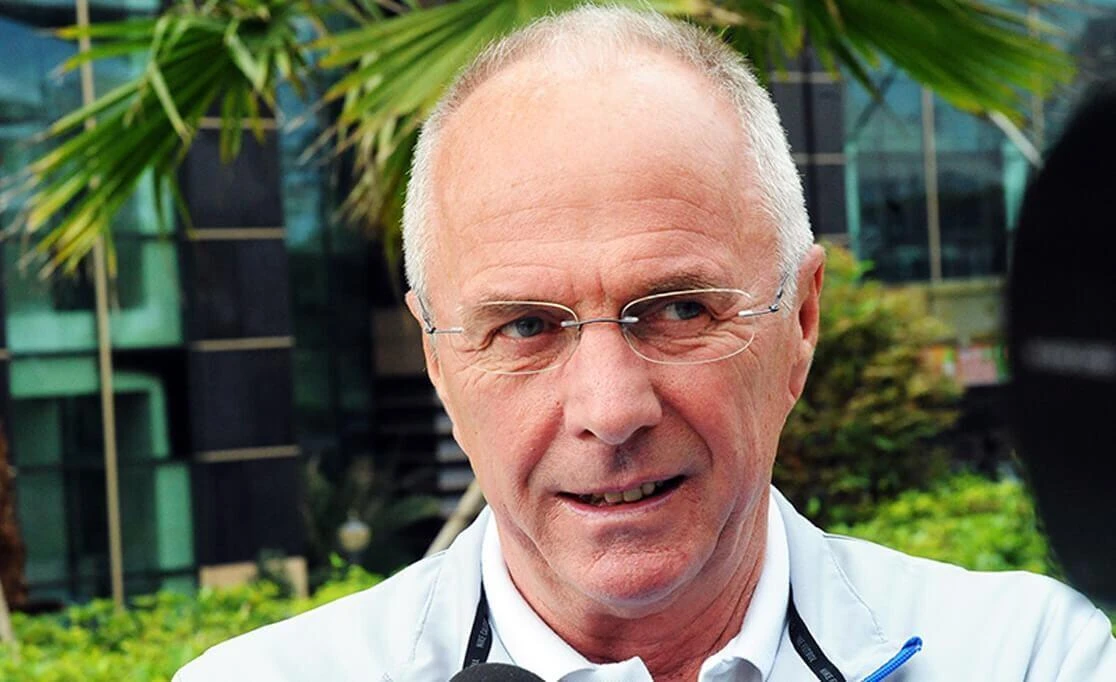 Image: Anders Henrikson/flickr
Did you ever regret taking anyone to a tournament?
I don't regret taking anyone to a tournament. When you picked, at that time, 23 players normally you don't use all of them. Very seldom do you use the second or third goalkeeper, for instance. It depends on injuries but in your head you have the starting 11, and then if you have injuries or suspensions maybe you use 4 or 5, but the rest you don't use them.
Have you ever regretted not taking someone to a tournament?
It's not pleasant making those phone calls and telling them sorry, you're not in the 23. But it's a must and you have to do it. You don't do it with 10 or 15 players, but you do it with those who thought they would be picked. There were a lot of games and you had time, two years to see them, along with friendlies and qualification so you're quite sure if you will take them. If it's 23, you're sure about 21 or maybe even 22.
I had difficult phone calls with some players, Steve McManaman and Robbie Fowler for instance, when I didn't pick them. I can't remember if it was for the World Cup or qualification. That's never good. No one screamed or protested, they accepted, but you can feel in their voice it was not very good.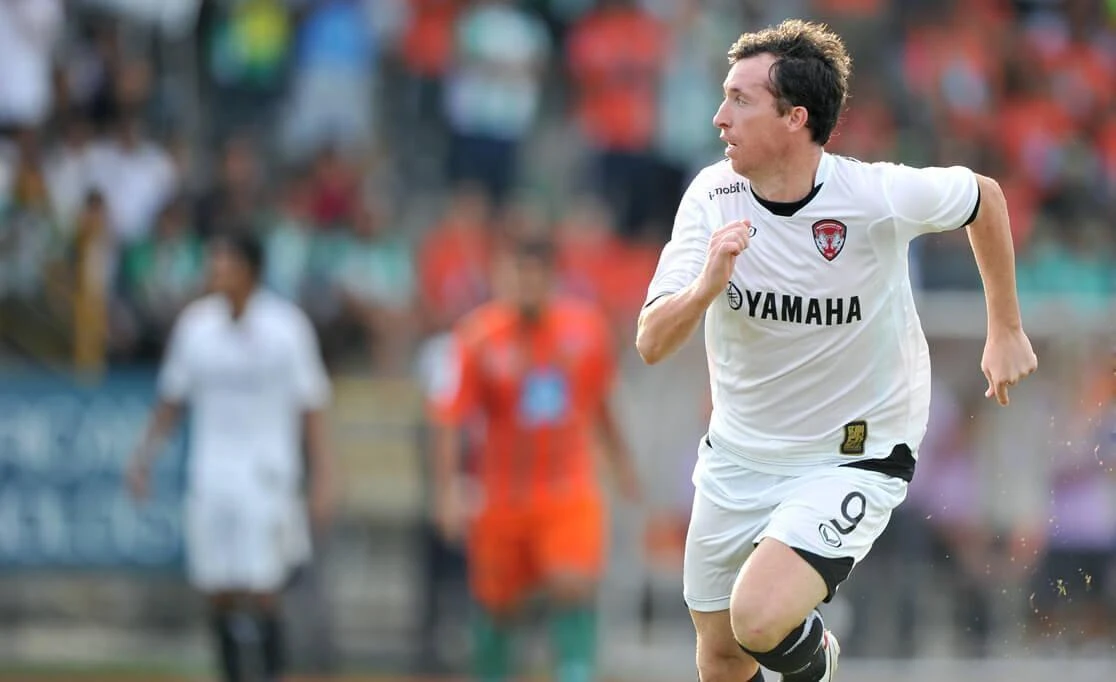 Image: shutterstock
Arsenal play Southampton on Wednesday. With Theo Walcott struggling for game time, are you surprised he hasn't matched career expectations?
Walcott is still young, but I'm surprised he didn't have a better career than he has had. He's been an important player for the clubs he played for, but I thought he should have been one of the big stars when I picked him for the World Cup at 17. I had many talks with Arsene Wenger about it. There were lots of talk, is it right or wrong, but he was number 23. So I thought with his pace, we might need it at the end of the game. I never thought about starting him, but from the bench I thought he could do something. But then in the last game where we maybe needed him we played 10 vs 11 against Portugal so there wasn't time to put on another striker, and that was a pity. I thought we could afford it because we were covered.
I'm still glad I took him, but it didn't go as well as we thought because we had been 10 vs 11. I would have put him on but we played one hour and 30 minutes in full time and then 30 minutes extra so it was not the case we could do it.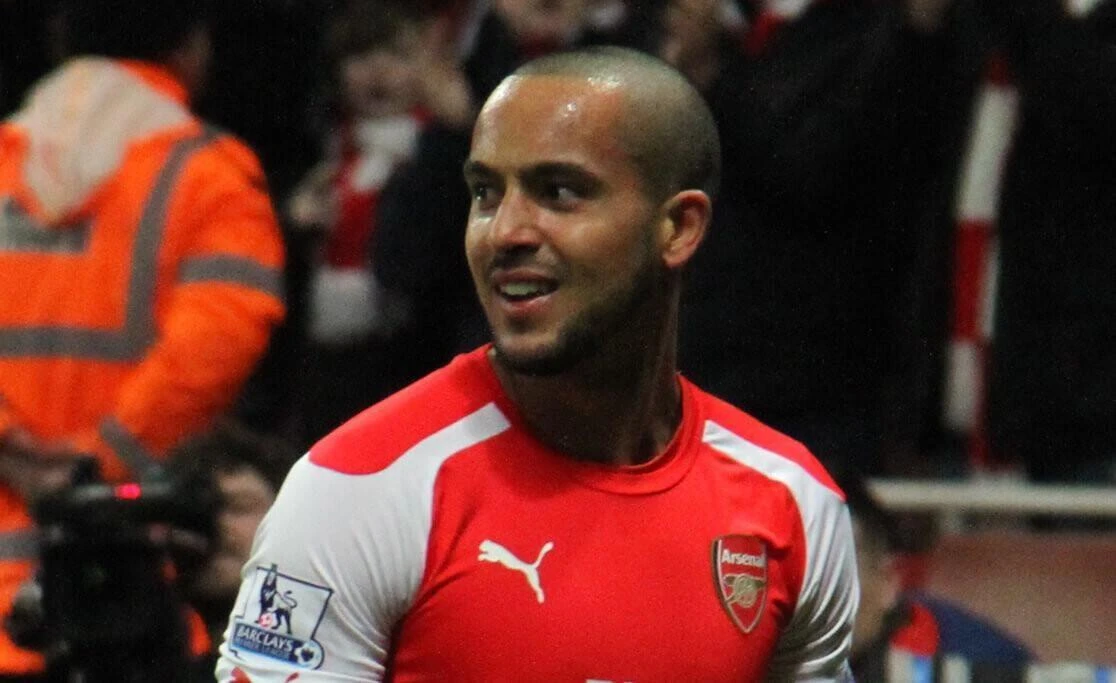 Image: Ronnie Macdonald/wikimedia
I don't know why he hasn't matched expectations. Maybe the expectations on him were too high, and maybe I didn't help him there, to have picked him for England at that age maybe. But as a 17-year-old I went to see him many times in training and in games, in the reserve team. So I think he had everything to be a big star. He was probably the fastest I've managed. Wenger even said he would run 30 metres and timed it. And the only one who could beat Thierry Henry was Walcott, so he was electric. But you can't complain, he started at 17 and he's still playing Premier League football, that's not bad.
Players like Gerrard, Bekckham and Lampard all took care of him. The same happened with Rooney at that age. So in that way it was really good. He was quiet, probably nervous coming into that first meeting with the big players and that's normal. I had him very few times as I left in 2006. Perfect guy, working hard of course, he didn't say very much, and at that age you don't speak very much in front of all the big stars.
Boxing has been rocked by Conor Benn's failed drugs test. Given you managed in Italy when Juventus were accused of doping in 1996, do you think football has ever had a problem too?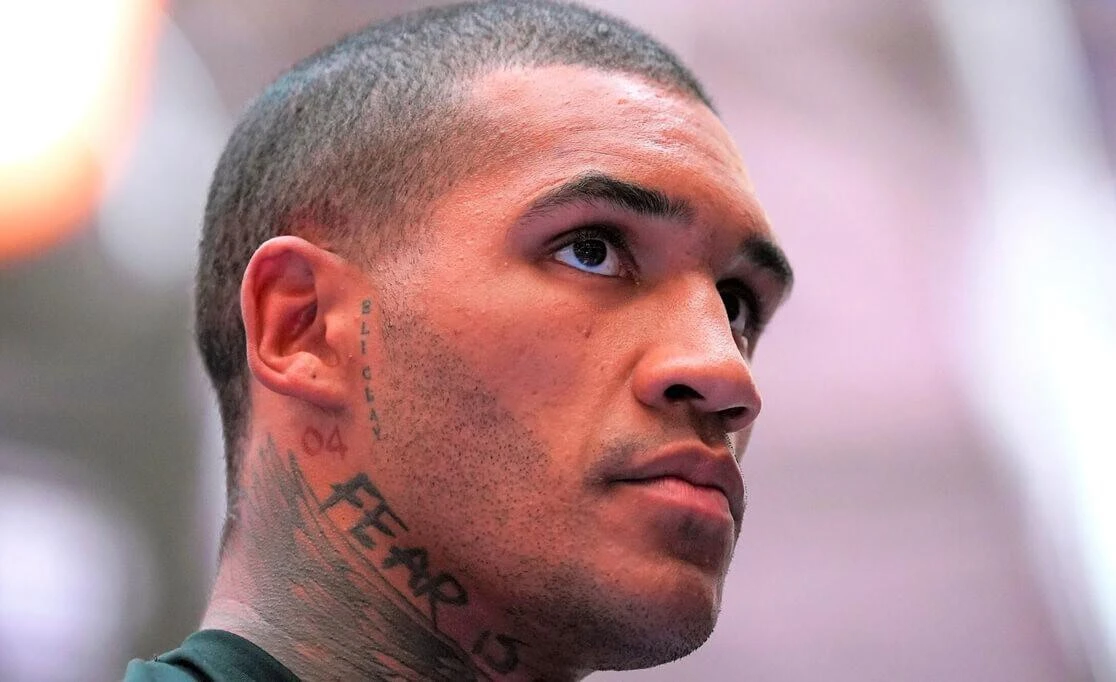 Image: skysports
Juventus were one of the clubs accused of using illegal substances, but it was a mess of many things there. From the outside, you cannot know if it is true or not true. I remember Juventus became physically very strong, they built up muscles and they were in the gym a lot. So that was something new. They were accused of using other things, but they were never suspended.
It's always bad for the sport, the biggest sport in the world, football. Every time you have something like that, there's a bad taste in your mouth. If you are in Italy, also many players were accused of selling games. That's as bad as doping.
Have you ever suspected an opponent of using illegal substances?
I've never really suspected any opponents of using PEDs. Sometimes you meet teams, more internationally than in the league, and they run and look like world champions. That happens sometimes, and you don't understand, 'what's going on here'? But from there to accuse them or be sure it's doping, no I can't say that.
I think the reason football doesn't have a doping problem like cycling and boxing is to do with the testing. Regularly players are tested after all the big games in the league, and national teams, and that's good. But also doping in football, it's not that easy because there are so many components, it's not just running fast or running for 90 minutes, it's the brain, you have to be technically and tactically good, and take thousands of decisions every game you play. It's complex and I would guess if you wanted to use doping in a football team it's not easy. If you run 100 metres or you're cycling for half the day that's different, very different.
Arsenal sit four points clear of Manchester City. Can they win the league?
I think Arsenal can win the league. But if you look at the squad, Manchester City are outstanding, they can change almost 11 players and you don't notice it. For me, the big favourites are still City. There are many games to play, but congratulations to Arsenal and Arteta, it's been a very long time since they won the Premier League. It's good to see, a big and important club with a fantastic history. I think they will fight to win the league, but I still think City will do it.
Will Erling Haaland finish above Harry Kane as the top Premier League scorer?
Image: sportingnews
If he goes on like this, Erling Haaland will be the top scorer. Haaland is a great player, and is outstanding in the box. He's playing in the right team because the ball is always in the last third. They build up and keep the ball, so he will have so many opportunities and he's taking them. He's physically strong, quick, a good header of the ball and finisher too, he has everything. If he doesn't lose his head, which is very important, and he doesn't get bad injuries I think he'll be one of the greatest ever.
Of course he won't win a World Cup with Norway but he will win a lot of titles, especially if he stays at Manchester City.
Without Haaland at the World Cup, who will finish as top scorer?
It could be Harry Kane, England have a good chance of winning the World Cup but Kane must be in great shape and in good form. He is one of the best finishers in the world, he can also drop deep and pick up the ball, he has everything. I think he will be top scorer, but of course you have Karim Benzema, who just won the Ballon d'Or. He is an extremely good finisher too, but I think Kane has a great chance to do it.
Kevin de Bruyne is in red-hot form for Manchester City. Is he better than David Beckham was when you managed him?
I think De Bruyne is different to David Beckham. Beckham's right foot was out of this world, the best in the world - passes, shooting and crosses. De Bruyne is more like Steven Gerrard, maybe, box-to-box. But today I think De Bruyne is the best midfielder in the world. I'd pick both De Bruyne and Gerrard, like I did with Gerrard and Lampard. But today I think De Bruyne is the best midfielder in the world.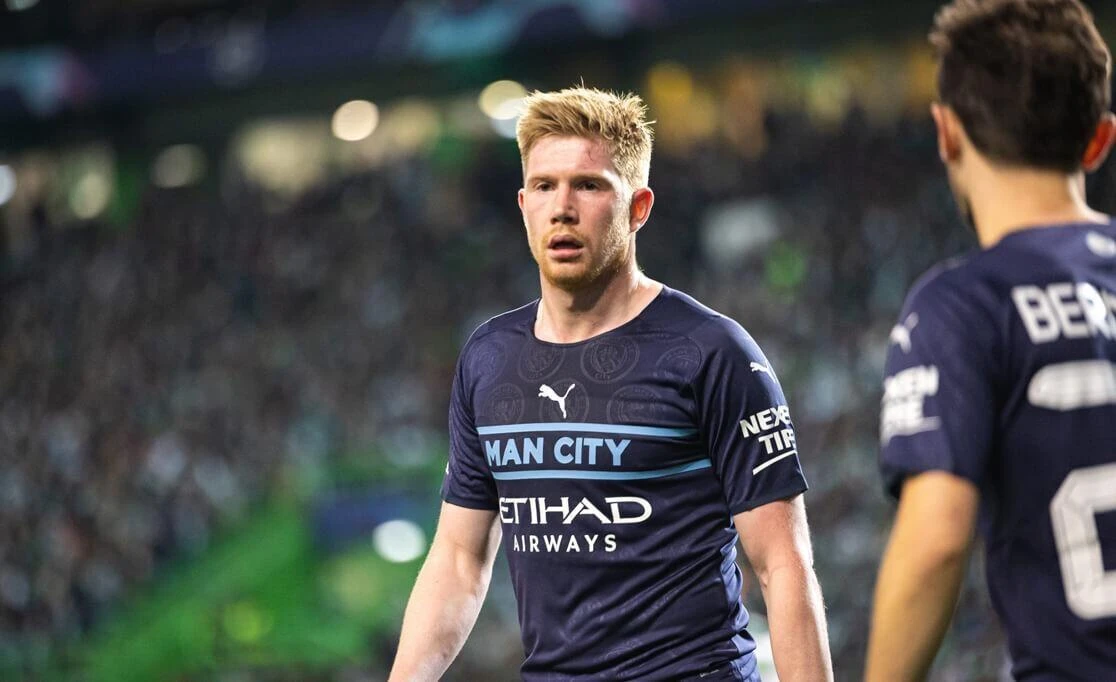 Image: shutterstock
Would you start Saka, Foden and Mason Mount for England?
When Southgate picks the 11, he'll be looking at the opponents because when you have a World Cup it's difficult. On paper, there are three games you should win and you could play with a lot of offensive players.
But for later, Brazil or Argentina, then maybe you take less offensive players and have more balance. I think all the managers at the World Cup don't want to lose the first game, they won't want to concede cheap goals. Because you have three games and if you lose the first one, then the pressure on you is huge and you can't lose the second, because then maybe you're out. It's a tricky one, it's not one of 30 games, it's one of three and you need to be sure.
Will Graham Potter be a success at Chelsea?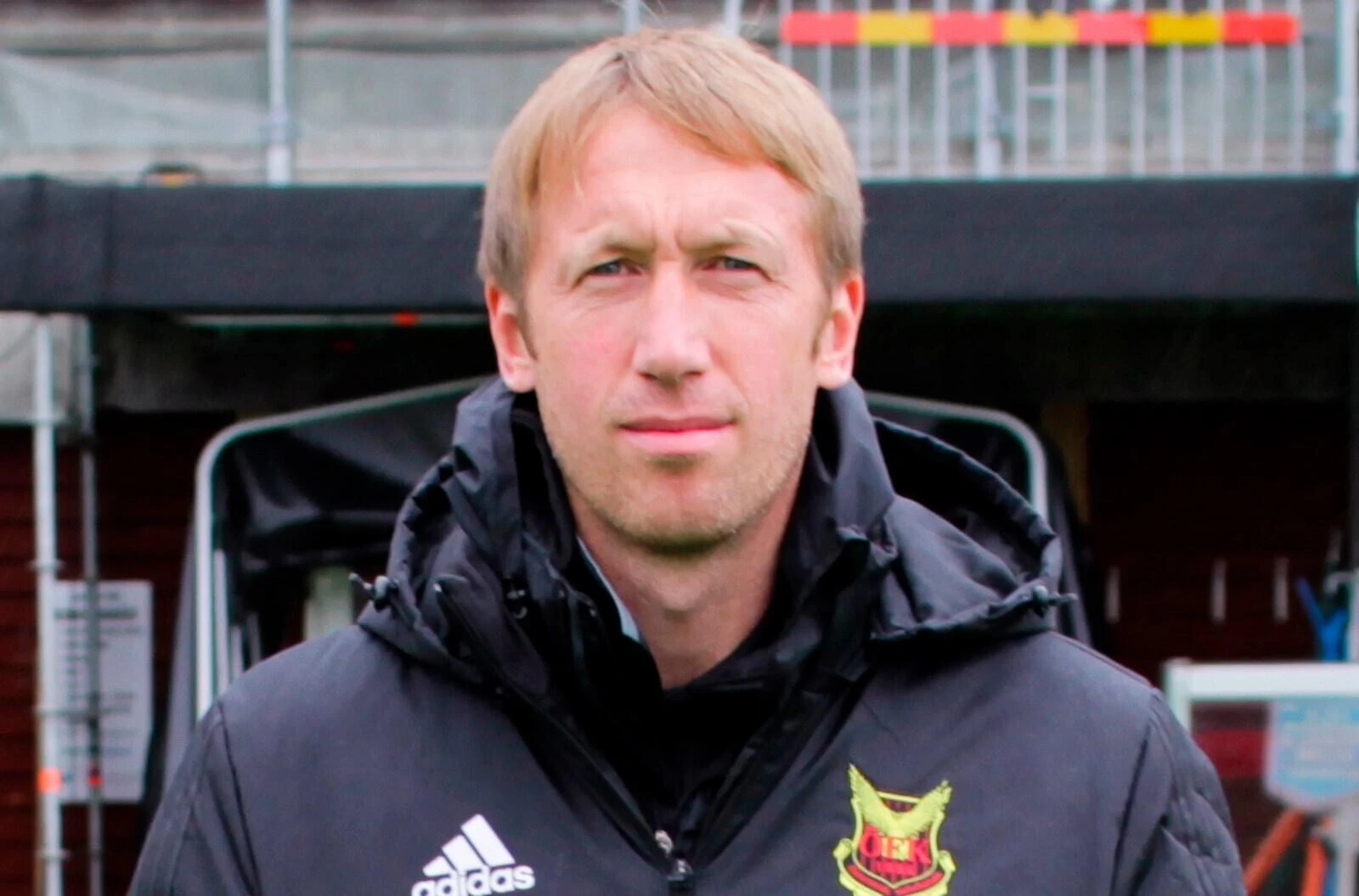 Martin Årseth, CC BY-SA 4.0 , via Wikimedia Commons
I think Graham Potter will be a success at Chelsea. He was manager of a smaller team in Sweden, Ostersund, and did very well in Europe against Arsenal. The job he did there was fantastic, to take that team to Europe and have success, and that doesn't happen unless you're a top manager. So I consider him a very good manager, and I am sure he will do a good job for Chelsea.
How long should Leicester give Brendan Rodgers?
The result is everything in football, and if you don't get them the first person in trouble is the manager. So I feel sorry for them because most of the time it's not their fault, but you can't sack 11 players, or the director or the chairman because if you want success, it costs a lot of money. The only club who did it without that kind of money is Leicester, that will not happen every year, or every 10 years. So give him time, but of course Leicester don't want to be relegated.
You previously said the press attention towards Victoria Beckham was unhelpful. Did you ever find that problem in club football?
In club football, you are not away for long. The family could travel for themselves if it was a Champions League game or something like that. You normally stay one or two nights in a hotel. So that's not an issue in club football. The issue is bigger at the World Cup when you are away for one month or more.
Sol Campbell famously had a goal disallowed at Euro 2004. Do you think England could have progressed to the semi-final had you had VAR?
I think England would have progressed past Portugal if we had VAR. The English press treated the referee like a criminal, and his children didn't go to school and he stopped refereeing. It was a shame, all of it. I phoned him six months later, and I said I think it was a goal. You said no but it's finished there, you don't deserve the treatment you got. Football is so beautiful and in life, you make the wrong decision as a referee sometimes. It makes you angry and frustrated, which is part of football, but it should stop there and I felt very sorry about that.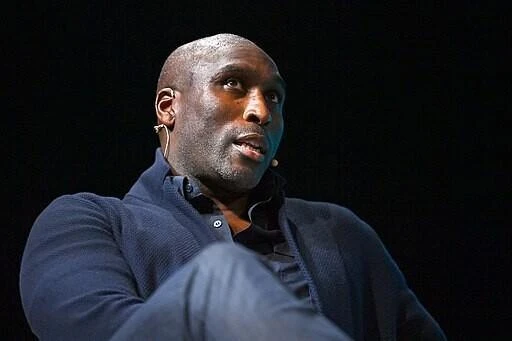 Web Summit, CC BY 2.0 , via Wikimedia Commons
He said maybe he made the wrong decision, but I didn't want to press him because it was not the right time to do it, to discuss if it was right or wrong. Sure it's wrong what some of the English press did to him, it was very bad. I rang him because I heard about what had happened, to say I was sorry for his treatment, even if we have different opinions about what was right or wrong. But you cannot treat him like that, and do what some of the English press did to him. His children refused to go to school.
If that Sol Campbell goal had stood, do you think you would have won Euro 2004?
I think we could have done it if Campbell's goal had stood. If you look at who won it, Greece, that was a huge surprise. We could have won it, I'm sure. But where we should have won was two years later, we were among the best teams who could do it. And I think before and during the tournament, the atmosphere in the team was that we could do it this time, we can reach the final. But once again, a sent-off player and injuries, we didn't have good luck. Even in 10 vs 11 I think we did well and could have won it. I think all the players thought we could have won that.
Of course, the red card made it difficult and penalties, again.
What did you tell Wayne Rooney after his red card?
That was my last game, so I told the press, don't kill him because you will need him in the future. Kill me, you don't need me! It happened and he was still a young man. I tried to talk to him and say, come on Rooney, it's not the end of the world. Even if it felt like it that day. He said sorry, of course.