2030 World Cup Bid Headlines
Betting Exchanges have football coming home at odds of 2.72 for the 2030 World Cup.

A Morocco bid for the World Cup in 2030 is 4.0 (3/1).

Uruguay is now 7.0 (6/1) to host the 2030 World Cup on 100 Year Anniversary.
World Cup 2030
For the moment we do not know which country or countries will host the 2030 World Cup.
However, we do know which countries or football associations have already bid or expressed verbal interest in being the 2030 World Cup hosts.
Confirmed Planned To Bid
These 4 groupings have already confirmed that they will bid for the 2030 World Cup.
| Confirmed Plans To Bid | Football Association |
| --- | --- |
| Portugal and Spain | UEFA |
| Bulgaria, Greece, Romania, Serbia | UEFA |
| Argentina, Chile, Paraguay, Uruguay. | CONEMBOL |
| Morocco | CAF |
Interest Shown
These groupings have not 100% confirmed their plans.
| UEFA | CONEMBOL | CAF |
| --- | --- | --- |
| England, Scotland, Wales, Northern Ireland, Republic of Ireland | Colombia, Ecuador, Peru | Cameroon, Egypt |
It is more likely that it will be in Europe or Africa because the two previous tournaments are on the continents of Asia and America.
The World Cup was last held in England in 1966. PM Boris Johnson has put his support behind a 2030 World Cup bid, he said he was keen to bring football home.
Portugal and Spain have already confirmed a 2030 bid, of all the UEFA nations they seem ahead of their rivals.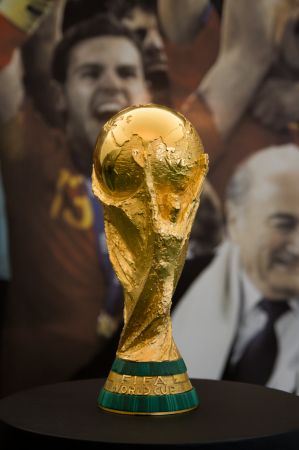 Bulgaria, Greece, Romania, Serbia already have a confirmed bid for Euro 2028, that outcome could influence their World Cup 2030 chances.
It will be 100 years since the first World Cup was held in Uruguay, and it may be appropriate that it returns to Uruguay or at least South America.
England Crowd Trouble at Euro 2020
The crowd trouble referred to was a result of the country being released from lockdown, the trouble should not be a deciding factor in whether England can hold the World Cup 2030.
OLBG Tipster - Seymour Winners
A South American bid will be made by Argentina, Chile, Paraguay, Uraguay, other countries could join that quartet with Bolivia and Chile likely additions.
African countries may join together or go it alone, the Union Of North African associations could make a 5 country joint bid, they consist of Algeria, Egypt, Libya, Morocco, and Tunisia,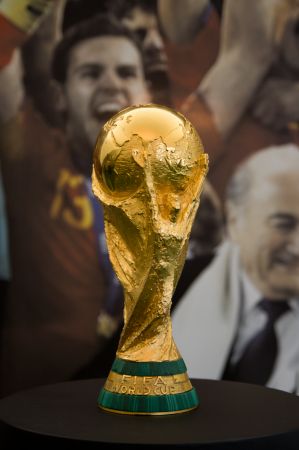 Morocco has already bid, they are likely to join forces with both or one of Algeria and Tunisia, they could also join forces with Spain or Portugal, with Morocco just a short hop away from the Spanish mainland.
Qatar winning the hosting for 2022 could spur Saudi Arabia to make a 2030 bid, they may have hoped that they would be the first Arabian country to host, a well-run tournament in 2022 would help any bid from that region.
Australia and New Zealand have never held the FIFA World Cup despite competing in five and two previous tournaments respectively, however, the 2032 Olympics are being held in Brisbane, 2030 may be a bit close for a football tournament as well.
There are still a lot of decisions and groupings to be made before we have all the costed and confirmed bids, the leading online bookmakers will consider all the practical and sentimental reasoning when launching their 2030 World Cup Host odds.
World Cup Bidding Process
Most confirmed bids should be finalised in 2022, then FIFA will start touring the venues and deciding on the suitability and readiness of the host countries.
You can expect to see lots of lobbying by interested parties for each bid, David Beckham for example was involved in the failed bid by England for the 2018 World Cup, which was ultimately won by Russia.
A vote is then undertaken by the FIFA council of members, which consists of all the associations.
A decision on where the World Cup 2030 will be held should be announced in 2024.
FIFA President Annoucement
The more candidates we have the happier I am because we will organize a bidding process that is bullet-proof, which is clean, which is transparent, which is professional, where the rules are clear ahead of the bids coming in.
World Cup Hosts Since 1930
| Year | Hosts | Continent |
| --- | --- | --- |
| 1930 | Uruguay | South America |
| 1934 | Italy | Europe |
| 1938 | France | Europe |
| 1950 | Brazil | South America |
| 1954 | Switzerland | Europe |
| 1958 | Sweden | Europe |
| 1962 | Chile | South America |
| 1966 | England | Europe |
| 1970 | Mexico | North America |
| 1974 | West Germany | Europe |
| 1978 | Argentina | South America |
| 1982 | Spain | Europe |
| 1986 | Mexico | North America |
| 1990 | Italy | Europe |
| 1994 | USA | North America |
| 1998 | France | Europe |
| 2002 | Japan/South Korea | Asia |
| 2006 | Germany | Europe |
| 2010 | South Africa | Africa |
| 2014 | Brazil | South America |
| 2018 | Russia | Europe |
| 2022 | Qatar | Asia |
| 2026 | USA/Canada/Mexico | North America |