Finding sportsbooks or bookmakers that offer betting lines for The Great Canadian Baking Show can be difficult. You'll have to do a bit of research, but there's bound to be somewhere on the web that will happily take your bet.
The Great Canadian Baking Show Candidates to Know
Ten people in total are competing amongst each other for the title of Champion, and that's what makes The Great Canadian Baking Show so interesting. A person will get removed from the equation each episode until we're left with the Finalists.
We're going to take a look at 4 of the most popular candidates on the show at the moment, and see what makes them tick. You may learn something that helps you make the right bet, or avoid one of the contestants entirely. Just remember – it's gambling, and at the end of the day anything can happen.
Candidate #1 - Andre Hayde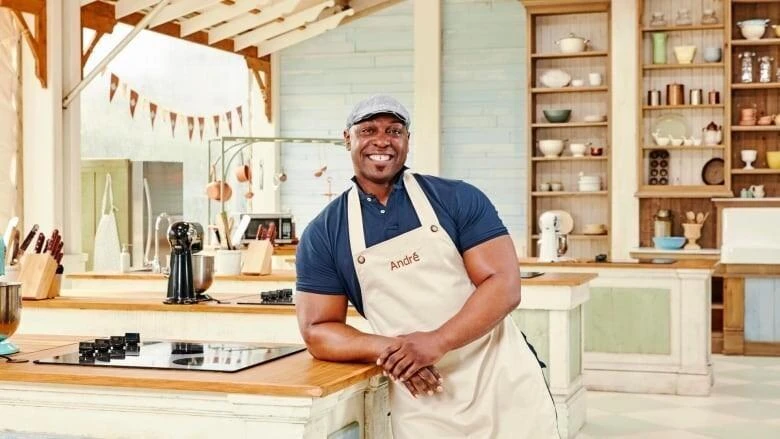 Photo Credit CBC.ca https://www.cbc.ca/life/greatcanadianbakingshow/bakers/andr%C3%A9-hayde-baker-bio-1.6563493
Andre Hayde is a 46-year-old personal trainer from Ottawa, ON. He doubles as an ESL teacher in his spare time, and despite the fact that he's muscled up, he happens to love baking. Sweets are his thing, and although he prefers to cook things that are playful and different to his demeanor, he plans on staying competitive in The Great Canadian Baking Show. While others may overlook him due to his physique, Andre already knows that his massive collection of cookbooks and love for baking will help him take it all home.
It won't be easy though! Thankfully, Andre is used to fighting through tough times – he used to be a bodybuilder and knows what it takes to push your body to the edge. He's more than willing to give it his all, and we can't wait to see what he does this season.
Candidate #2 - Chi Nguyen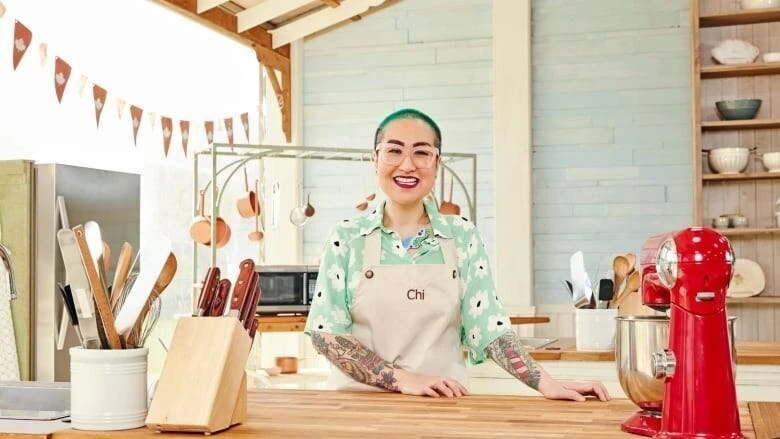 Photo Credit: CBC https://www.cbc.ca/life/greatcanadianbakingshow/bakers/chi-nguy%E1%BB%85n-baker-bio-1.6565362
Chi Nguyen is a colourful and flamboyant figure from Toronto, ON. She was raised in Germany until about 13-years old and is currently the C.O.O. of a cellular technology company. That's right, even though she's a big part of a massive organization, she can't help but bake sweets in her free time. She started off watching cooking shows to learn English more easily, as well as help her understand how to bake for her friends and classmates.
Nowadays, she only bakes when there's time in her schedule, and she uses it as a way to meditate. When you're busy running a major portion of any corporation, you're bound to be tired at one point. Despite all of this, Chi is still one of the top contenders for The Great Canadian Baking Show and plans on showing everybody just how skilled she can be in season 6.
Candidate #3 - Jomar Manzano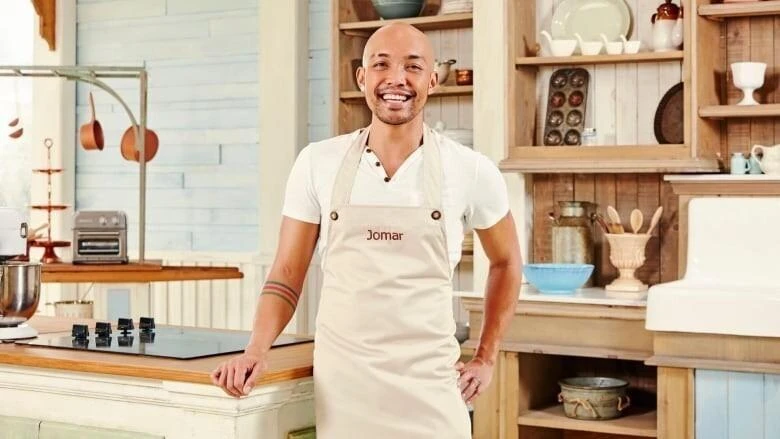 PHOTO CREDIT: CBC.ca https://www.cbc.ca/life/greatcanadianbakingshow/bakers/jomar-manzano-baker-bio-1.6565374
Jomar spent the majority of his childhood and young adulthood in Winnipeg before moving to Toronto for work. He works alongside his husband and found his Toronto roots while singing in the Toronto Gay Men's Chorus. Treating them like family, Jomar always lets the members of their chorus try out his delicious treats. He's a structural engineer by trade and feels an abundance of pressure to perform on the show, as he's one of the only gay representatives this season.
As such, he might crumble under the pressure, but the only thing we can do for now is to wait and see. If you think he's going to prosper, you'll probably find some of the highest odds amongst the top contenders. Then again, beginner's luck is a real thing, and we're sure plenty of you are confident that Jomar will take home the title.
Candidate #4 - Kristi Carey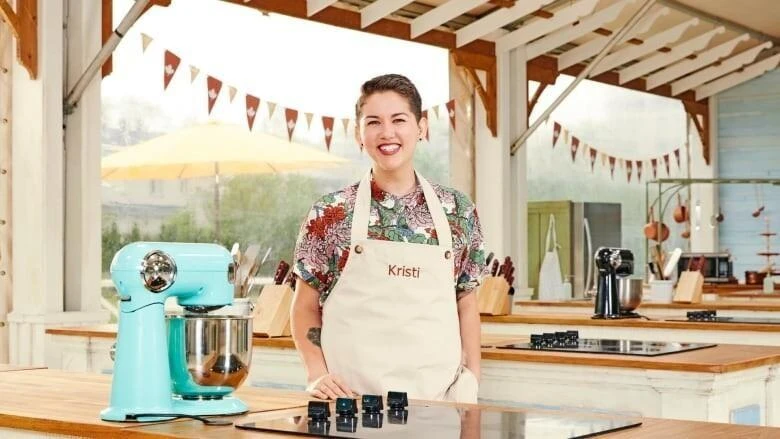 PHOTO CREDIT: CBC https://www.cbc.ca/life/greatcanadianbakingshow/bakers/kristi-carey-baker-bio-1.6565385
Kristi is one of the younger contestants on the show this year at 29 years of age. She's a grant and proposal writer hailing from Toronto, ON, and she's also representing the US (as she grew up in the states). She came over to Canada for graduate school in 2015 and met her wife (Abha), and decided to stay for good. Kristi is a fan of approaching tasks head-on, which can be a good thing for this competition; alternatively, it could prevent her from progressing far if implemented poorly.
When you don't want to take advice from the experts on the panel (which we've seen on these types of shows in the past), you're basically shooting yourself in the foot. If Kristi is one of those people who just can't take any suggestions and always does things her way, she may end up on the wrong side of the door by the 2nd episode. If she's willing to adapt and relax though, we're sure that she can make a deep run and eventually end up a Finalist in The Great Canadian Baking Show.