US President Betting Odds
The leading betting sites now have Donald Trump as the favourites for the White House in 2024.

President Joe Biden has drifted out to a best price of 5/1.

Vice President Kamala Harris is expected to be a runner and is between 4/1 and 7/1

Ron De Santis is a credible candidate and looks the main danger to Trump for the Republican nomination.
| Presidential Candidate | Party | Bookmaker Betting Odds |
| --- | --- | --- |
| Donald Trump | Republican | 3/1 |
| Joe Biden | Democrat | 5/1 |
| Kamala Harris | Democrat | 7/1 |
| Ron De Santis | Republican | 12/1 |
Odds Updated 15/12/2021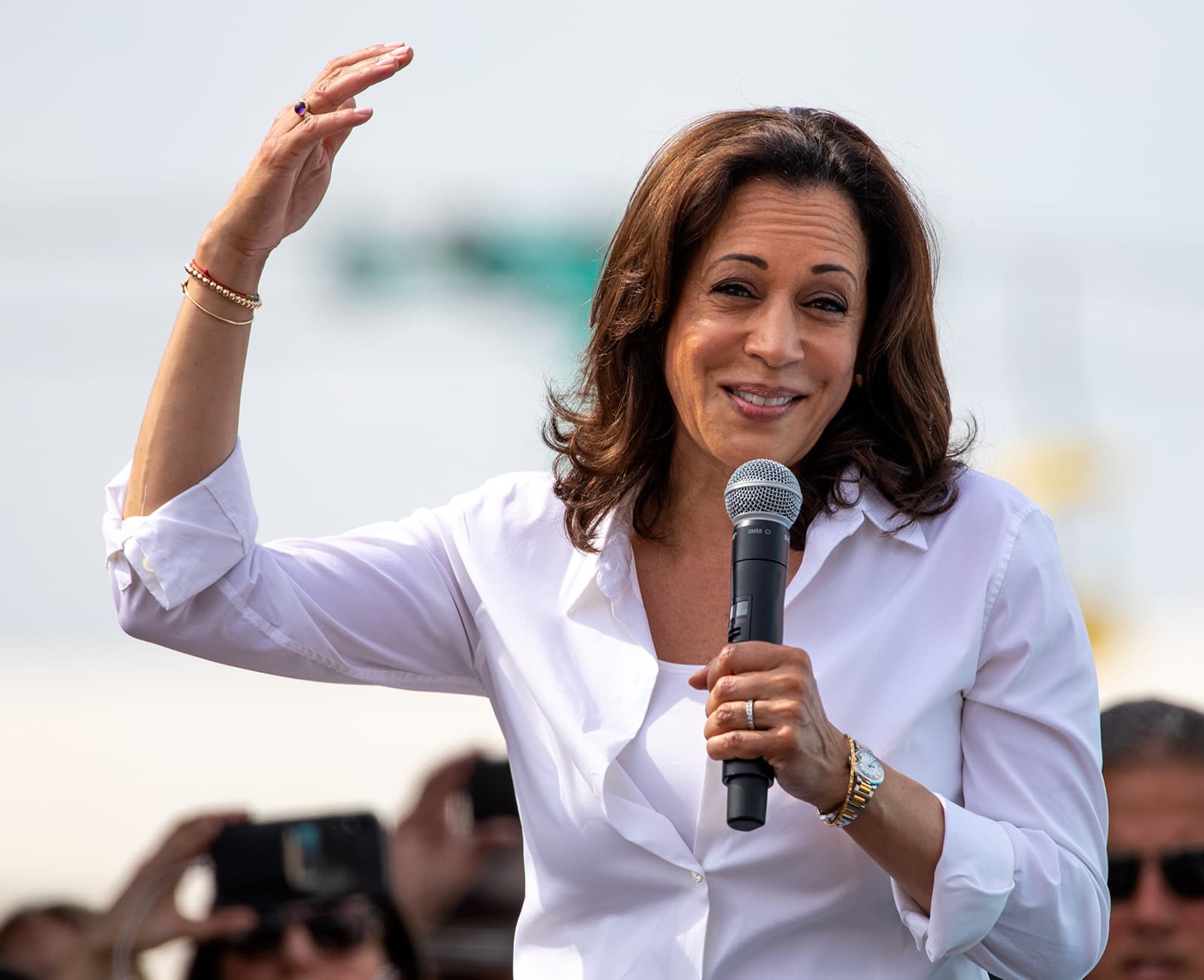 Kamala Harris may not make the White House in 2024 but she is at very short odds of 6/5 (2.2) to be US President before 2040.
Nigel Skinner - Political Betting Expert
There will be a host of Republican candidates looking to become the main contender for their party, including a name you may know - Donald Trump.
We got used to daily messages from President Donald Trump which always kept him in the news, however outrageous some of those messages were. President Joe Biden will need to up his social and real media output so as not to be seen to be doing nothing during his presidency.
Nigel Skinner - Political Betting Expert
The Republicans if Trump has moved on could possibly go for a younger candidate as they look to shake off the damage he has done to the party.
The current top Republican candidate away from the Ex-President is Ron De Santis the Governor of Florida.
Reports and the betting indicate that Donald Trump may run again in 2024, especially if the Republicans cannot find a credible alternative candidate.
Nigel Skinner - Political Betting Expert
If the Democrats choose a female candidate which seems likely would the Republicans try and put forward their own female representative and go head to head?
The betting exchanges have odds for a male candidate winning the Presidency at 1.38 and a female candidate at 2.94, so female candidates in 2024 including Harris could have an uphill struggle.
US Presidential Betting Markets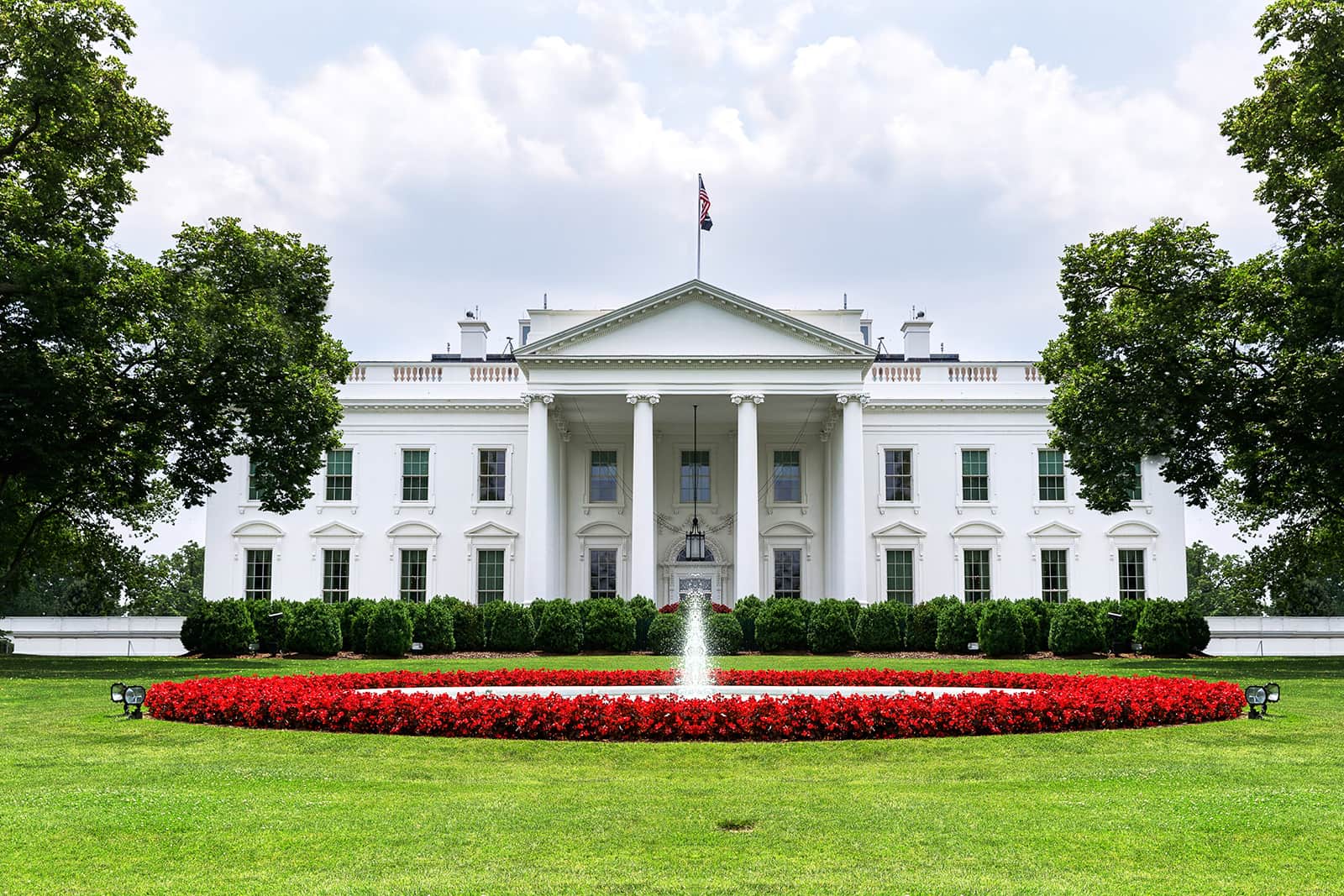 We saw the huge amounts of money traded on the Betfair Exchange in the Trump v Biden 2020 race.
Nearly £1.7 billion was traded on Betfair + you can add in all the win bets placed on the two candidates at the bookmakers.
The amount of money on this market was easily the largest ever seen on Betfair, and it's likely that the 2024 US Election will follow this pattern.
Looking back at the race for the White House betting market you could have backed and laid both candidates multiple times to secure a profit.
Another exchange making waves in political and non-sporting markets is Smarkets
They already offer the following 2024 US Presidential Election Odds.
Who Will Be The Winning Party in 2024?
Who Will Be The Republican Candidate For 2024?
Who Will Be The Democratic Candidate for 2024?
Alternatively, you can take an early price with online bookmakers and be sitting pretty well ahead of the voters going to the polls.
The current US President Ante-Post prices offer real value, but as with all types of ante-post betting your money will be tied up for a long period of time.
There is also no guarantee that the candidates quoted will actually throw their hat in the US Presidential 2024 ring.
You can read more about Ante Post betting via this betting school article.
Who Will Be The Democrat and Republican Candidates?
The way each party selects its Presidential candidate is through delegate votes for that nominee.
The delegates are selected by individual state caucuses and elections.
A delegate represents voters from a particular area of the country, and he or she then puts his weight and vote behind a candidate.
Donald Trump
The former President is now between 2/1 and 5/2 to be the Republican nominee in 2024.
The Presidential and Vice Presidential nominees will then be formally chosen at their convention.
This is the primary role of the convention for both the DNC and RNC.
There will be ample coverage of each candidate who has decided to "run" for the Presidency.
US Presidents History
| US Election Year | Winner |
| --- | --- |
| 2020 | Joe Biden - Democrat |
| 2016 | Donald Trump - Republican |
| 2012 | Barack Obama - Democrat |
| 2008 | Barack Obama - Democrat |
| 2004 | George W Bush - Republican |
| 2000 | George W Bush - Republican |
| 1996 | Bill Clinton - Democrat |
| 1992 | Bill Clinton - Democrat |
| 1988 | George H. W Bush - Republican |
| 1984 | Ronald Reagan - Republican |
US Election Results 2020
You can check the results from the last US Election below.
The numbers represent the electoral votes from each state.
Joe Biden Democrats 306 / Donald Trump Republican 232