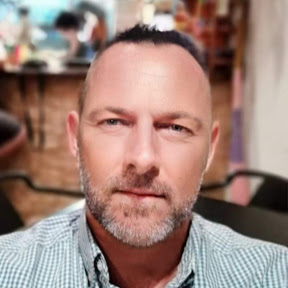 Steve Madgwick
OLBG Editor-In-Chief
Editor-In-Chief with 20 years experience covering the betting angles to breaking news stories. Portsmouth fan and Amateur League Snooker Players
---
Step into the winner's circle with our in-depth look at Frankie Dettori, a giant in the world of horse racing. Readers will gain insights on his rise to fame, landmark achievements, and personal ethos that continues to inspire. Uncover how Dettori's mastery and charm have shaped his legacy and why his story resonates beyond the racetrack. And find out what his peers have to say about him.
Meet The Man Behind the Magnificent Seven: Frankie Dettori's Legendary Tale
Ride along with 🏇 Frankie Dettori, a name synonymous with Horse Racing success! From the
Frankie Dettori's relevance in the horse racing industry is absolute. Over his 35-year long career, Dettori has proven himself time and again, amassing significant accomplishments.
His ability to consistently win at the highest levels has defined his career, making him arguably one of the wealthiest jockeys in the industry. This inevitably leads to questions surrounding Frankie Dettori's net worth, a figure reported to be in the ballpark of £14 million. His career earnings constitute a significant aspect of this figure, a testament to his enduring relevance in the industry.
Also his earnings make him almost unique in European horsemanship in the Jockey Rich list, where very few keep his company.
ALSO READ
Jockey Rich List - The world's highest-earning jockeys
Dettori's influence extends off the racecourse as well, featuring in television shows and various media outlets, and lending his name to a line of video games. His charisma and the success has elevated the sport's popularity, making Frankie Dettori an inextricable part of the fabric of the modern horse racing scene.
Frankie Dettori Biography
Italian horse racing jockey Frankie Dettori has captivated the world of equestrian sports with his remarkable talent and infectious personality. Born Lanfranco "Frankie" Dettori on December 15, 1970, in Milan, Italy, he has become a household name in the industry, known for his distinctive flying dismount and numerous prestigious wins. This concise biography will delve into Dettori's early life, illustrious career, and legacy in the world of thoroughbred racing.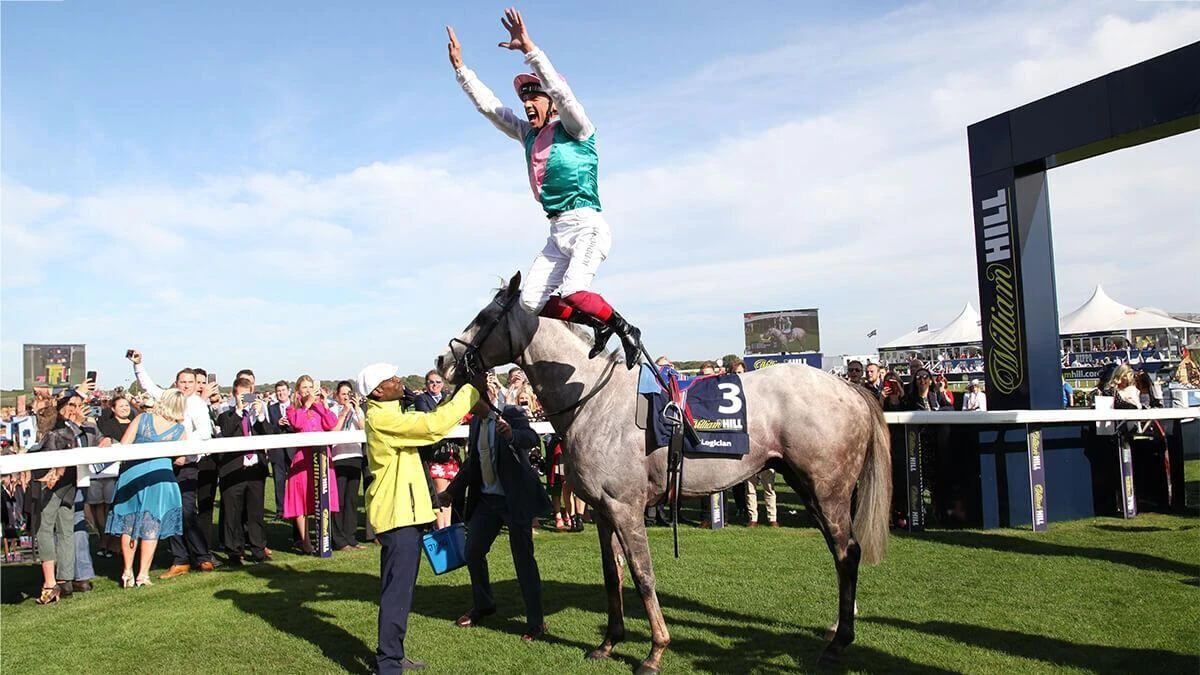 Mick Atkins//Shutterstock
Early Life
Born into a horse racing family, Frankie Dettori followed in the footsteps of his father, Gianfranco Dettori, a champion jockey in Italy. His passion for racing was evident from an early age, and by 13, he had left school to become a stable boy and apprentice jockey. His early career was marked by a rapid rise through the ranks of international racing.
Frankie with his beloved father
Career
Dettori's professional accomplishments are headlined by over 500 Group race wins. He has been Champion Jockey on multiple occasions and is best known for his stunning achievement of riding all seven winners on British Champions' Day at Ascot in 1996, an event that is often referred to as the "Magnificent Seven." Dettori's success spans many of the world's most prestigious races, including multiple wins in the Epsom Derby, the Prix de l'Arc de Triomphe, and the Dubai World Cup.
Frankie Dettori's style and success have made him one of the most recognized figures in horse racing. His effervescent personality and his traditional flying dismount have endeared him to fans around the globe. Outside of racing, Dettori has appeared on television shows and even participated in "Celebrity Big Brother." His contributions to horse racing were acknowledged with an appointment as a Member of the Order of the British Empire (MBE) for his services to the sport.
The Magnificent Seventh
Interview Excerpts
Here are some quotes from the man himself on his career, Ascot and advice for up and coming jockeys
*How did you feel achieving your "Magnificent Seven" at Ascot?*
Dettori: "It was surreal, really. With each win, the day just got more incredible. I knew I was part of something historic, and possibly a once-in-a-lifetime experience."
*What motivates you to continue racing at the highest level?*
Dettori: "The love for the sport, the thrill of the race, the connection with the horses. Each win is as exhilarating as the first, and that passion for victory never fades."
*Any advice for aspiring jockeys?*
Dettori: "Work hard, stay dedicated, and always listen and learn. It's a demanding profession that requires both physical and mental strength, but it's also immensely rewarding."
Through triumphs and challenges, Frankie Dettori's vibrant personality and unwavering spirit continue to make him a legend in the saddle. His legacy will undoubtedly influence generations of jockeys and racing enthusiasts well into the future.
Frankie Goes into the Jungle on I'm a Celeb 2023
It was announced on 9th November that Frankie Dettori, fresh from his u-turn on jockey retirement before heading to the US, will be partaking in the hit TV Show, I'm a Celebrity, Get Me Out Of Here for the 23rd Series of the Ant and Dec granted reality extravaganza.
Whilst the UK public will be losing his riding skills as he heads off stateside for a season of racing, his goodbye, started at Ascot Champions Day will be extended to the Jungle and a TV audience before Christmas.
ALSO READ
I'm a Celebrity Get me Out of Here 2023 Betting Guide: (Odds, How to, Contenders and History)
William Buick was asked about his thoughts on his peer's upcoming appearance down under.
William Buick on Frankie Dettori going on I'm A Celebrity:
I think it is absolutely great. I am definitely going to watch it.
I watched it last year and really enjoyed it. Matt Hancock (Local Newmarket MP and former Health Secretary) was on and that was the main reason I watched.
Frankie told me about going on the show when we were riding in Santa Anita.
I said to him I was going to set up a little syndicate who would all vote for him to keep him in the jungle for as long as possible. He said,' Yeah yeah good idea!!'
He said the producers told him that he would come back seven pounds lighter than when he goes in. I'm not sure how that will work because there's not much of Frankie at the best of times!
He will be great. It will be good for the sport and the profile. It needs all the help it can get at the moment. It will be good fun.
He is putting himself out there and fair play to him.
Luca Cumani on Frankie Dettori
In this interview, Luca Cumani reflects on his professional connection with famed jockey Frankie Dettori. Cumani's father hired Frankie's father as a stable jockey in the mid-60s. Later on, Frankie moved to England and in 1972 began working with Cumani. Despite a rocky start with frequent falls, Frankie's prodigious talent shone through, enabling a swift ascent through the ranks. He became Cumani's stable jockey and enjoyed many victories.
However, their relationship soured when Frankie unilaterally decided to ride in Hong Kong, to Cumani's disbelief and dismay. Following a minor drug-related incident, Frankie's Hong Kong contract was voided, and upon his return to England, he eventually joined forces with John Gosden after experiencing a professional slump.
Cumani admires Frankie's undeniable talent and his substantial contribution to horseracing. While saddened by Frankie's retirement, Cumani respects the decision. The two repaired their relationship after some time apart and celebrated further successes in racing together. Cumani praises Frankie's fortunate career turns, his endearing personality, and his prominence in racing, asserting Frankie is among the sport's greatest assets.
Cumani also comments on his personal life, expressing pride in his daughter Francesca's success as a premier racing commentator and his son Matt's broadcasting career in Australia.
Angel Cordero on Frankie Dettori
Speaking exclusively to OLBG, retired US jockey Angel Cordero Jr has spoken about his illustrious career, how Frankie should prepare for retirement and how he's privileged that such a successful rider uses his flying dismount celebration.
Exclusive with Hall of Fame jockey Angel Cordero: I was honoured and privileged when Frankie Dettori stole my signature celebration
Angel Cordero Jr is a USA Racing Hall of Fame jockey who rode more than 7000 winners in his career, was Saratoga Springs champion jockey 13 times and was inducted into the HoF in 1988
Legendary jockey Frankie Dettori has admitted he copied his infamous flying dismount celebration from Cordero, who first did it in 1965 in Puerto Rico.
In an exclusive interview with us, Cordero said: How he was "honoured and privileged" when he first saw Dettori use his flying dismount celebration
In fact, Cordero had seen the celebration from fellow jockey Avelino Gomez in Puerto Rico before adopting it as his own
How much he loves Dettori, cherishes him as a friend, and is "definitely retiring too soon"
Where used, please credit OLBG with a link to https://www.olbg.com/
Who is Angel Cordero?
Ángel Cordero Jr., born November 8, 1942, in Puerto Rico, is a Hall of Fame jockey with over 6000 wins, including three Kentucky Derbies. He dominated Saratoga Race Course for thirteen years and was the first Puerto Rican to win all American Classic Races. Following his riding career, he became a successful agent. Cordero's legacy continues to influence horse racing.
I first did the flying dismount off a horse in 1965 - but I was honoured when Frankie Dettori copied it years later
AC: "I was watching some racing in Puerto Rico, and I saw (fellow jockey) Avelino Gomez jumping off of a horse after he won a race. I saw him do it one time and then I thought to myself "maybe I'll do that myself one day" and then my first jump was in 1965, I think, after I won a race - I was happy and I just did it instinctively.
"Then every time I rode in a big race or a big winner, the trainers and owners would ask me if I was going to jump off the horse - and obviously I did it as often as I could.
"Then I saw Frankie Dettori do it and I was so happy! I was also so happy to hear him say that the jumping off reminded him of me and that I was a hero of his, that he loved the way I used to ride a horse.
"So I first did it in 1965. Then I saw Frankie say in an interview, many, many years later, when he won a bunch of races one day, and they asked him about the jump and said he got it from me.
"He also said that it was an honour for him to do it as he was one of my biggest fans - and I am one of his biggest fans, it was an honour for me to see him do it as well. I am a huge fan of his. I am so proud of him and proud to be his friend."
I first met Frankie in Saudi Arabia - it was a privilege to ride with him
AC: "We first raced against each other in Saudi Arabia in 1989. I rode with him there and that was a real privilege, but I used to watch him ride all the time whenever I could.
"Every time I could see him on the TV, I always kept an eye on him to see if he would jump off the horse. It was a privilege to see it every time he did it.
"He just continued winning. He has charisma, courage, he's smart, he's strong, he has everything you need to be a good rider. Good on grass, good on turf, good on the front and good from behind - he has got everything you need. "
Dettori is still one of the best, if not the best, jockey in the world
AC: "In my mind, and from watching jockeys ride all over the world, Frankie is one of the best I ever saw. I am a big fan of him, John Velazquez and Irad Oritz - they are the best riders right now.
"There are a lot of good riders in this era and Frankie is one of the best I have ever seen. Him and William Buick at the moment, for me, are two of the very best out there but Frankie."
Frankie is definitely retiring too soon - he's still got everything you need to be a world class jockey
AC: "A jockey is only as good as his horse. When you get a good horse, they can make you look good.
"Is he retiring too soon? It's up to your customers. Frankie has accomplished everything that he has wanted to do so if he wants to finish now then I don't blame him. When you're not enjoying it or not winning, it's not fun.
"Of course though, in my opinion, it is still too early for him to retire as Frankie is still one of the best jockeys in the world. He's still got it, that fire in him, but it is so hard to continue riding and sacrificing.
"But then again, where does he go from here? I am fairly sure he is comfortable money wise, he has to be happy with his accomplishments, so what else does he need?
"I wish he stayed on longer. I really hope he rides in the Breeders' Cup. I wonder about the Classics as well, winning those over here in the US. Maybe that is something he might look to go after.
"It's all up to him now, and how much fire he still has and what he wants to do. It is hard to start riding all year round if he wants to find a Kentucky Derby horse. I think he still has the tools but it is up to him, he has to say yes.
"It's up to him on his retirement but I would love to see him carry on. If he wants to continue to find a Kentucky Derby horse and he is flying here, there and everywhere, it would probably be better for him to stay in the US after the Breeders' Cup but he would have to ride all year around.
"If I was him and I was healthy, with the business that he has got, I would take it easy but also stay maybe riding the big races around Europe, hang around and see if he can pick up one of those rides.
"There could be options here in the US for him too, with the likes of Bob Baffert, Steve Asmussen, maybe he could target the Kentucky Derby."
Dettori is a great person off the track - that's why he is one of the best
AC: "He is a beautiful person, he loves talking to people, he is very creative and very positive when you talk to him.
"He's so funny, he never gives you any problems. You can talk to him about anything and he is always so positive.
"People really liked him, he has charisma, he has everything you need to become the best and that is why he is one of the best."
Frankie Dettori's Career in Numbers
Data Analyst Dan Tracey has poured hours over Frankie Dettori's stats to find some interesting information about every ride of this illustrious career.
Frankie Dettori By The Numbers
All Figures are prize Money Won as opposed to Dettori's personal earnings from his career
If you had to name one jockey who has been synonymous with the world of horse racing in the past 25 years or so, the name that many would conjure up is Frankie Dettori. The Italian stallion has been the king of thoroughbred racing for a generation and has made a pretty penny in the process.
More than a pretty penny if we are being totally honest and with Dettori delaying his retirement for another year, it means the 52-year-old will have the ability to go stateside and earn a few more dollars before he finally puts his feet up for good.
🏇👑
In 36 years, Frankie Dettori amassed £98.8M from 17,001 rides, with 3,356 wins 🥇✨! That's a 19.74% win rate & a whopping 46.66% top 3 finishes. At 52, he's not done yet 🇺🇸🔜
While he is expected to do the business on the American racetracks, we are going to focus on what Frankie Dettori MBE has earned around the globe and more importantly, how the racing legend has gone about it.
If you were to look at the last 36 years of racing earnings data (1988 to 2023 inclusive), Dettori has managed to earn a cool £98m or £98,791,719 to be exact (as of October 2023) and this has come across no less than 17,001 total rides.
17,001 rides and 3,356 wins, giving him an overall win percentage of 19.74% - just under one win in every five races. While the peak of his winning powers would be on show in 2019. 255 rides that year, 66 times the winning post was on show for Dettori, a 25.88% success rate.
Of course, no jockey is good enough to win every race, even the man in focus but if there is one thing that Dettori can likely guarantee it is a top three finish. That same sample of 17,001 rides recorded 7,934 finishes in first, second or third.
46.66% of all his rides have been worthy of figurative gold, silver or bronze. In addition to this, another 1,766 rides saw him finish fourth. If there is a race that involves this jockey, he is usually at the sharp end of proceedings.
| Flat and AW (UK) | % |
| --- | --- |
| Winning Percentage | 19.74% |
| 2nd Place | 14.89% |
| 3rd Place | 12.04% |
| 4th Place | 10.39% |
EARNINGS BY DECADE
We can also break down when that £98.7m was won by Dettori and one of the ways to do this is by looking at how the earnings were collected per decade:
| Decade Start | Earnings |
| --- | --- |
| 1980 | £ 603,543 |
| 1990 | £ 22,615,736 |
| 2000 | £ 26,146,098 |
| 2010 | £ 35,580,507 |
| 2020 | £ 13,845,835 |
The 1980's were nothing more than a proving ground for young Frankie and although he would pick up just over £600k and the back end of the decade, things would change by the time the 1990's had ended a new millennium was just around the corner.
Between 1990 and 1999, Dettori subsequently earned £22.6m for his efforts and although this could be considered a step change from one decade to the next, his earning power was only going to increase further.
🚀 Frankie Dettori's Earnings Gallop Through the Decades 🏇💷
From £600k in the '80s to a staggering £13.8m+ pre-2023, Frankie Dettori's prize money has soared! 📈 '90s: £22.6m ➡️ 2000s: £26.1m ➡️ 2010s: £35.5m. With more races on the horizon in the US, he's not slowing down! 🏆💰
Between 2000 and 2009, that £22.6m soon became £26.1m and the bubble had far from burst by the time we get to the next decade. If anything, the bubble had only grown even further, as an incredible £35.5m was bagged between 2010 and 2019.
Even when you we get to the current decade and the fact that we are yet to complete 2023, Dettori has still managed to earn £13.8 at the time of data capture. With another year of racing now announced, that could eventually get closer to £15m.
We can also look at the earnings from a year-by-year breakdown and if we were to look at the top 10 profitable years, they would look as follows:
The gold standard was clearly 2019, as £7.3m was banked that year and it was one of two individual years where more than £5m was won. Interestingly enough, the second of those two years came just a year before.
🤑💰🏆 Golden Era for Dettori! 🐎✨
2018-2019 were #JackpotYears for legendary jockey with a whopping £12.3m in winnings! 🌟 2019 alone secured £7.3m! 🥇 2017 added £4.8m, and 2015 netted £4.96m. 📈 Even 2023's on track for a £5m+ finish, thanks to the jungle rumors! 🌴💸
This means in the two years spanning 2018 and 2019, Dettori would have added £12.3m to his bank account. With that being said, 2017 was not all that bad either and with and additional £4.8m earned, the three year span would be worth £17.1m.
While 2015 should not be overlooked either, as this was the year that £4.96m was added to the coffers and even 2023 which is yet to end has been rather profitable. £4.6m currently in the bank, if the rumours are true, the I'm A Celebrity jungle will make sure that tips over £5m.
A PROFITABLE VENTURE
Dettori may have won £98m for himself, but what if you were an avid fan of the sporting legend and staunchly backed him in every race he ever contested. Could the Milan born jockey offer punters an abundance of riches at the same time?
Unfortunately for those who consider themselves a fully paid up member of 'Team Frankie', the answer is no. In each of the 36 years individual years in which there is earnings data, only seven of them would have guaranteed a profit on £1 stakes per race.
If seven years were profitable, then 29 of them would have seen a loss for those who backed him regardless of racecourse and if you placed £1 on each of those 17,001 races, the overall loss for a punter would be £1,704.82.
With that being said, four of the last 10 years have seen profit when it comes to always backing Frankie. The highest profit would have been seen in 2017, when £45.55 would have been amassed by punters following this system.
Even 2023 has seen profit recorded to date, as £9.94 has been tallied up using £1 stakes. Then again, with the year previous only being worthy of a £52.67 loss using the 'Dettori System', 2023's tally does not claw back what was previously lost.
THE BIG WINNERS
You may not have won big if you took a leap of faith on Frankie, but there is no doubt that Mr. Dettori has won big on a number of different occasions. None more so than his 2022 win in the Dubai World Cup.
🏇 Dettori's Record Dubai Win 🏆
🌟💰 On Country Grammer, he bags a whopping £5.33m at the 2022 Dubai World Cup - his biggest prize ever! 🏜️✨ 2018 & 2017 Prix de l'Arc de Triomphe wins combined don't match up! 🇫🇷
Upon Country Grammer, the dirt track victory would pocket him no less than £5.33m – his highest individual win of his career and twice as much as what ranked second in the list and even if you added the second and third highest-paying wins together, they will still not surpass the first.
Those second and third highest-paying wins came at the Prix de l'Arc de Triomphe in 2018 and 2017 respectively. A cool £2.5m and £2.4m were earned in both those years and then go alongside the £2.2m that was also won in the 2015 edition of the race.
WHICH SIZED TRAINER
Although Frankie is the man who is winning the races, there also needs to be a shoutout to those men and women who train the horses in question and when you look at the cumulative winnings per trainer, it is fair to say that a number of symbiotic relationships have been formed.
Of the £98m that was mentioned earlier, £24.3m of that has come courtesy of John Gosden-trained horses. This figure is from Gosden in sole operation, you can add another £6.9m when he partnered with Thady Godsen.
More than £31m has been thanks to the training methods of John Gosden and this is £10m than that of Saeed bin Suroor who finds himself second on the list of earnings per trainer. A member of the fearsome Godolphin operation, his horses have played a huge part in Dettori's riches.
🏇💰 Racing Riches: John Gosden vs. Saeed bin Suroor 🥇🥈
John Gosden's training triumphs have minted over £31m 💷, outstripping Saeed bin Suroor by £10m! 🎩 Dettori's golden era with Gosden raced in £13.4m from 2017-2019 plus £3m in 2015 alone. 🌟🏆
At one stage, Dettori was earning more than £3m a year on Gosden-trained horses. Between 2017 and 2019, this partnership would be worth a cool £13.4m and if you add the £3m that was earned in 2015, you can see just how much of a purple patch this era was.
While an honourable mention must go to Luca Camani and the partnership with his compatriot – one that would see Dettori earn £4.3m under the watchful eye of the fellow Milanese and many say that this apprenticeship would be the platform for far greater earnings across the years.
A PERCENTAGE GAME
If we look at those three trainers above and the number of rides that Dettori has carried out for them, we can also see how many winners and perhaps more importantly, see what the winning percentage is.
🏇 Dettori's Dynamic Track Record with Top Trainers 🏅
🌟 Riding High! Frankie Dettori boasts impressive win rates with elite trainers: 25.67% with John Gosden (563/2,193) 🥇, 26.79% with Saeed bin Suroor (553/2,064) 🚀, and 23.40% with Luca Cumani (289/1,235) 🎯. Consistency & class over decades!
In terms of John Gosden (individual trained not with Thady), there were 2,193 rides and 563 wins. A win percentage of 25.67% and although Saeed bin Suroor picked up 10 less winners, it came from 129 less rides.
2,064 times has Dettori saddled up for Saeed bin Suroor, 553 wins are in the record books, meaning a win percentage of 26.79% in the process and of course, we cannot forget Luca Camani either. Between 1988 and 20023, there were 1,235 rides and 289 wins – a win percentage of 23.40%
SOME ADDITIONAL CONTEXT
As always, it helps to look past the topline figures and although winning more than £5m a year is certainly not to be sniffed at, there does need to be some additional context to go with the annual earnings.
For example, the £7.3m that was earned in 2019 came courtesy of 255 rides and on average, this meant that each race was worth £28,886. When you scratch beneath the surface, the per race figure is perhaps not as impressive as first thought.
While on an average basis, it is 2023 to date that is paying Dettori the most per race. 117 rides have amassed £4.6m and this means average earnings of £39,742 per race – some £11k more than that of the second highest average in 2019.
Third place in the table is 2018, which collected just over £5m in total but needed 234 races to do so and this means, an average of £21,713 per race – almost half what Dettori has earned on average in 2023 and in exactly 50% less rides.
So, there you have it, the master jockey and all his millions. £98.7m in the bank already, with his retirement being extended by another year, who would bet against Dettori earning £100m by the time he finally calls it quits.
Sources
All stats https://www.racingpost.com/profile/jockey/2277/frankie-dettori/stats
Highest Earnings per race are international based, all other stats are GB Flat turf & AW
All Data correct as of 12th October 2023