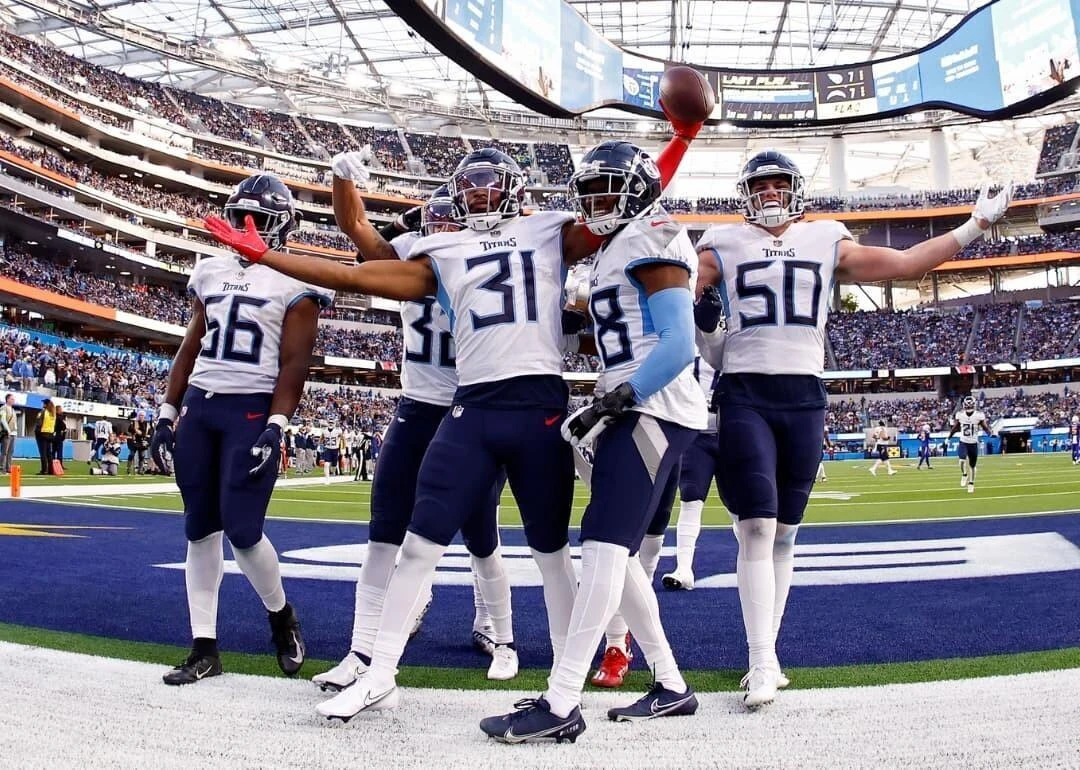 Ronald Martinez // Getty Images
Total cost: $2.1 billion (Groundbreaking fall 2023, to open in 2026)
State Cost: $500 million
State Benefits: The Titans will make annual payments to the Nashville Needs Impact Fund over the lease term totaling at least $47 million. Funds will support nonprofits serving Nashville and Davidson County for public education, public transit, gender equity in sports and affordable housing.
The Tennessee Titans were the beneficiaries of a stadium deal gone bad back in the mid-1990s. The Houston Oilers, owned at the time by Bud Adams, wanted to replace the aging Astrodome. But just as he began pressuring local and state authorities for help on the deal, the Oilers fell apart on the field. Houston finished 12-4 as AFC Central champions in 1993, but won just two games the following season, finishing 2-14 on the year. That amounted to the biggest one-season regression in NFL history. As a result, Adams' multipurpose downtown stadium proposal fell on deaf ears. So instead of forking out more cash to get it done, Adams moved the team to Nashville in 1997. Soon thereafter, Nissan Stadium construction began. And after one year in Memphis at the Liberty Bowl and the 1998 season at Vanderbilt's home stadium, the Titans saw the Nissan Stadium open its doors.
While the location has suited the franchise, Nissan Stadium's amenities and revenue opportunities haven't aged well. A newly approved stadium will open in 2026 and be state of the art. The slightly smaller, weatherproofed stadium will have a translucent roof and terraces with panoramic city views.s.The location will also open up prime waterfront real estate opportunities for the city and developers. The signed deal will also create a 12,000-square-foot community plaza adjacent to the stadium that will be used for "educational opportunities, non-profit events, and other community-minded purposes," according to the Tennessee Titans.
Additional community benefits include a large payment from the franchise to the Nashville Needs Impact Fund. Over time the Titans will contribute $47 million to the fund, allowing nonprofits serving Nashville and Davidson County to aid public education, public transit, gender equity in sports, and affordable housing.
The NFL, the Titans, and personal seat license (PSL) sales will cover at least $840 million for the construction cost overruns per their signed agreement. A PSL is a premium price fans pay to secure a seat, granting them first access to that seat for any events the stadium hosts. A one-time state contribution of $500 million is a part of the deal as well as $760 million coming from revenue bonds issued by the Metro Sports Authority. The $760 million will be repaid by revenue from hotel visitors and new stadium guests. The new stadium's location will also create value for the city, according to its mayor, who sees opportunities for building more public parks, affordable housing, and a transit hub.