Grammy Awards Intro
The Grammys celebrate outstanding achievements in the recording industry.
Competition between artists will be fierce, especially in the major Grammy categories.
New awards have been added to reflect social change, poetry, and video.
Odds will be available for the annual Grammy Awards from the best betting sites.
Grammy Album Of The Year
The Grammy Album of the Year has been won by the greatest names in music including The Beatles (Sgt Pepper), Simon & Garfunkel (Bridge Over Troubled Water), and Michael Jackson (Thriller).
The first winners in 1959 were Henry Mancini and Frank Sinatra.
In recent years Taylor Swift has won album of the year on three occasions and Adele twice.
As soon as the 2023 Grammy nominations are announced the sportsbooks will add betting odds.
Year
Grammy Album Of The Year
Artist
Grammy Album of The Year Nominees 2023
Artist
2022
We Are
Jon Batiste
Voyage
Abba
2021
Folklore
Taylor Swift
30
Adele
2020
When We All Fall Asleep Where Do We Go?
Billy Eilish
Un Verano Sin Ti
Bad Bunny
2019
Golden Hour
Kacey Musgraves
Renaissance
Beyonce
2018
24K Magic
Bruno Mars
Good Morning Gorgeous
Mary J Blige
2017
25
Adele
In These Silent Days
Brandi Carlisle
2016
1989
Taylor Swift
Music Of The Spheres
Coldplay
2015
Morning Phase
Beck
Mr. Morale & The Big Steppers
Kendrick Lamar
2014
Random Access Memories
Daft Punk
Special
Lizzo
2013
Babel
Mumford & Sons
Harry's House
Harry Styles
2012
21
Adele
2011
The Suburbs
Arcade Fire
2010
Fearless
Taylor Swift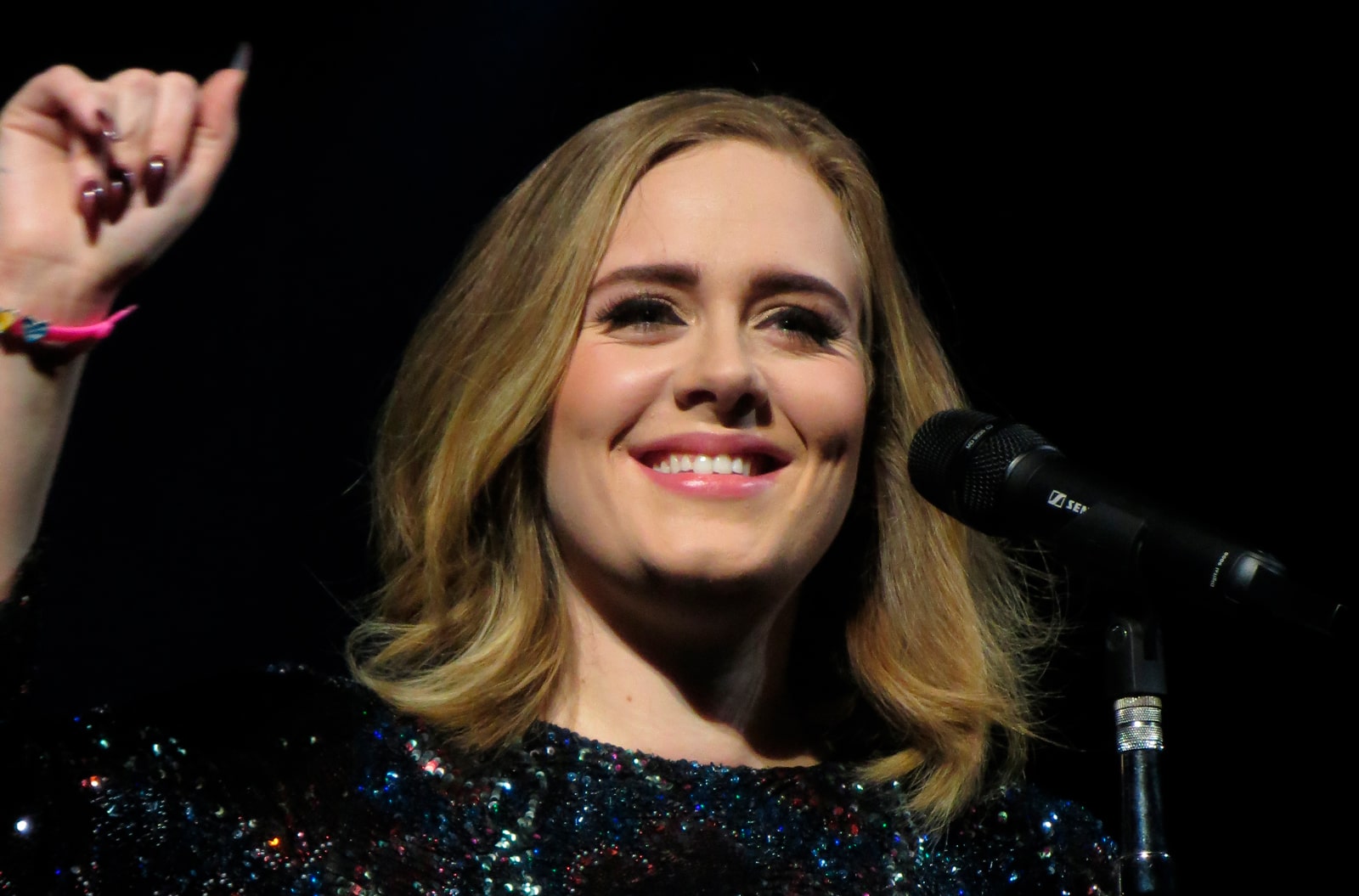 Betting On The Grammys
The leading sportsbooks in the US will offer prices in the most prestigious categories.
These tend to be the following although some firms may go deeper and supply odds on the smaller awards, you will need to check or ask your sportsbook of choice.
The Album Of The Year
The Record Of The Year
The Song Of The Year
The Best New Artist Of The Year
On OLBG we only recommend legal sports betting sites in your specific state, so when placing a Grammy bet please use one of these.
Old Blue Eyes
Frank Sinatra was nominated in the first year (1959) of the Grammy awards for the album Come Fly With Me, but he missed out. The following year he won the Grammy for Come Dance with Me.
How To Bet On The Grammys
Once you have a betting account that is legal for you to bet with you can start selecting your favourite and check the odds.
Go to the Index of your sportsbook and scroll down to the section where it says Entertainment or Music, or Reality,
Different sportsbooks categorize these markets differently but as there will not be loads of markets in this section you should be able to find them easily.
The individual Grammy markets that your sportsbook is offering will be available for you to search.
Check you are happy with the odds on offer and select your artist.
The betting slip will load and then click how much you wish to stake on the selection, then confirm.
You will be able to see the bet you have placed in your betting account history.
Best Betting Sites
We only offer legal sports betting sites on OLBG, check out the best sportsbook for your state.
Legal Sportsbook List
Grammy Voting
Members of The National Academy of Recording Artists and Sciences (NARAS) nominate and vote.
They are required to vote based solely on the quality of the recording.
The annual eligibility for songs and artists runs from the 1st of October to the 30th of September.
Christmas and Thanksgiving
Remember a big hit or act at the back end of the year will not count for the following year's Grammy Awards. The cut-off date is the 30th of September.
Grammy Record Of The Year
Eric Clapton (Tears In Heaven), The Doobie Brothers (What A Fool Believes), and The Eagles (Hotel California) are just three of the recipients of the Grammy for record of the year.
Billie Eilish has been the most winning artist in recent years with Bad Guy, and Everything I Wanted both picking up the record of the year.
Year
Record Of The Year
Artist
Grammy Record Of The Year Nominees 2023
Artist
Odds
2022
Leave The Door Open
Silk Sonic
Don't Shut Me Down
Abba
2021
Everything I Wanted
Billie Eilish
Easy On Me
Adele
2020
Bad Guy
Billie Eilish
Break My Soul
Beyonce
2019
This is America
Childish Gambino
Good Morning Gorgeous
Mary J Blige
2018
24K Magic
Bruno Mars
You And Me And The Rock
Brandi Carlile Ft Lucius
2017
Hello
Adele
Woman
Doja Cat
2016
Uptown Funk
Mark Ronson -FT Bruno Mars
Bad Habit
Steve Lacey
2015
Stay With Me
Sam Smith
The Heart Part 5
Kendrick Lamar
2014
Get Lucky
Daft Punk - FT Pharrell Williams Nile Rodgers
About Damn Time
Lizzo
2013
Somebody That I Use To Know
Gotye - FT Kimbra
As It Was
Harry Styles
2012
Rolling In The Deep
Adele
2011
Need You Now
Lady Antebellum
2010
Use Someone
Kings Of Leon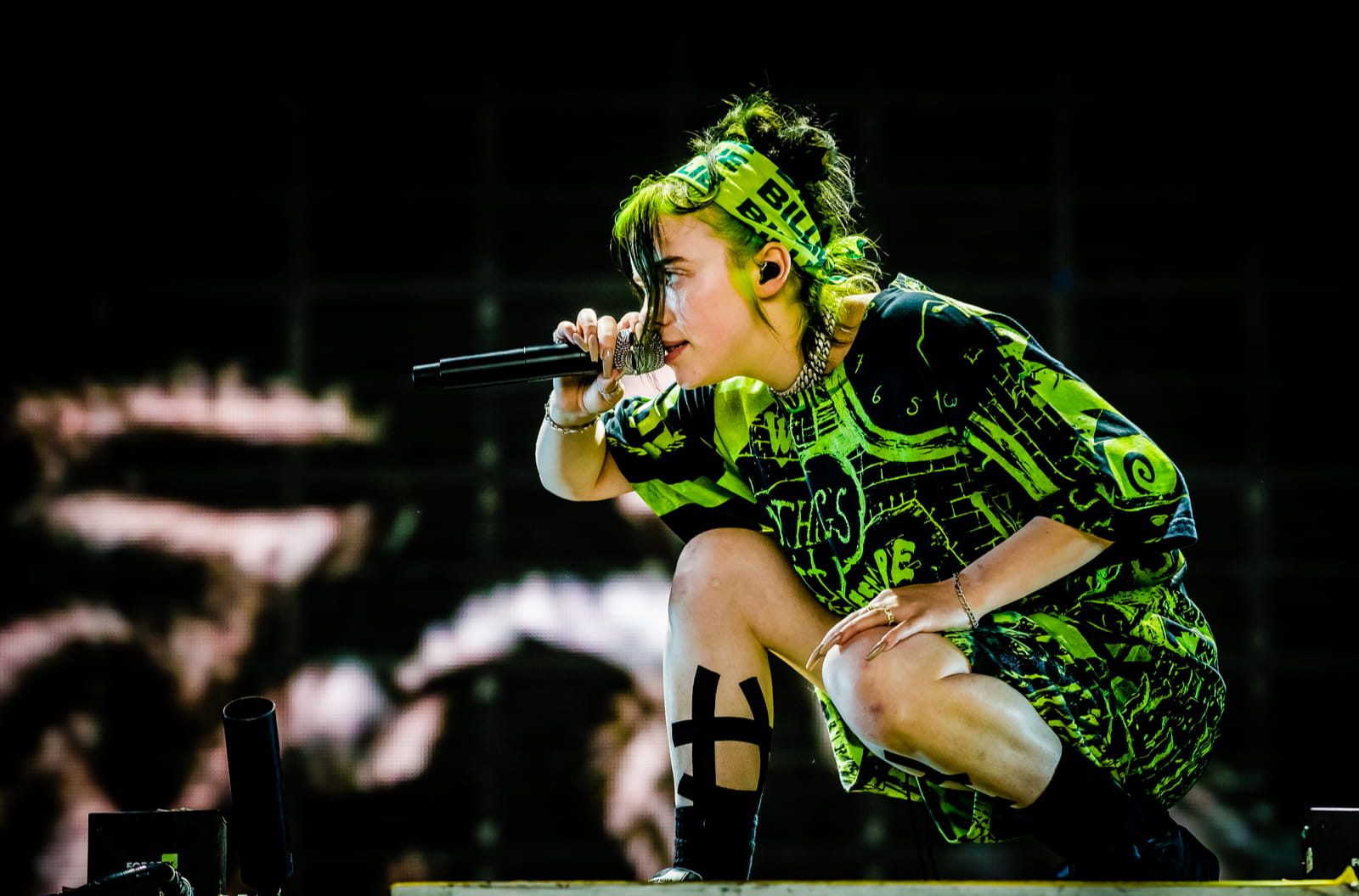 Billie Eilish
Image: Shutterstock/Ben Houdijk
Billie Eilish
As of June 2022, the 20-year-old Billie Eilish was been nominated 17 times for a Grammy and has won 7.
Grammy Song Of The Year
Grammy Classic Winners
Michelle (The Beatles), Streets Of Philadelphia (Bruce Springsteen), and Every Breath You Take (The Police) were winners of the song of the year.
Most of the winning songs have become classics that we return to.
The award goes to the songwriter/s who wrote the lyrics and/or melodies to the song.
Year
Song Of The Year
Grammy Song of The Year Nominees 2023
Writers
Artist
2022
Leave The Door Open
abcdefu
Sara Davis, Gayle & Dave Pittenger.
Gayle
2021
I Can't Breathe
About Damn Time
Melissa Lizzo Jefferson, Eric Frederic, Blake Slatkin & Theron Makiel Thomas.
Lizzo
2020
Bad Guy
All Too Well
Liz Rose & Taylor Swift.
Taylor Swift
2019
This Is America
As It Was
Tyler Johnson, Kid Harpoon & Harry Styles.
Harry Styles
2018
That's What I Like
Bad Habit
Matthew Castellanos, Brittany Fousheé, Diana Gordon, John Carroll Kirby & Steve Lacy.
Steve Lacy
2017
Hello
Break My Soul
Beyoncé, S. Carter, Terius "The-Dream" Gesteelde-Diamant & Christopher A. Stewart.
Beyonce
2016
Thinking Out Loud
Easy On Me
Adele & Greg Kurstin
Adele
2015
Stay With Me
God Did
Tarik Azzouz, E. Blackmon, Khaled Khaled, F. LeBlanc, Shawn Carter, John Stephens, Dwayne Carter, William Roberts & Nicholas Warwar.
DJ Khaled Featuring Rick Ross, Lil Wayne, Jay-Z, John Legend & Fridayy.
2014
Royals
The Heart Part 5
Jake Kosich, Johnny Kosich, Kendrick Lamar & Matt Schaeffer
Kendrick Lamar
2013
We Are Young
Just Like That
Bonnie Rait
Bonnie Rait
2012
Rolling In The Deep
2011
Need You Now
2010
Single Ladies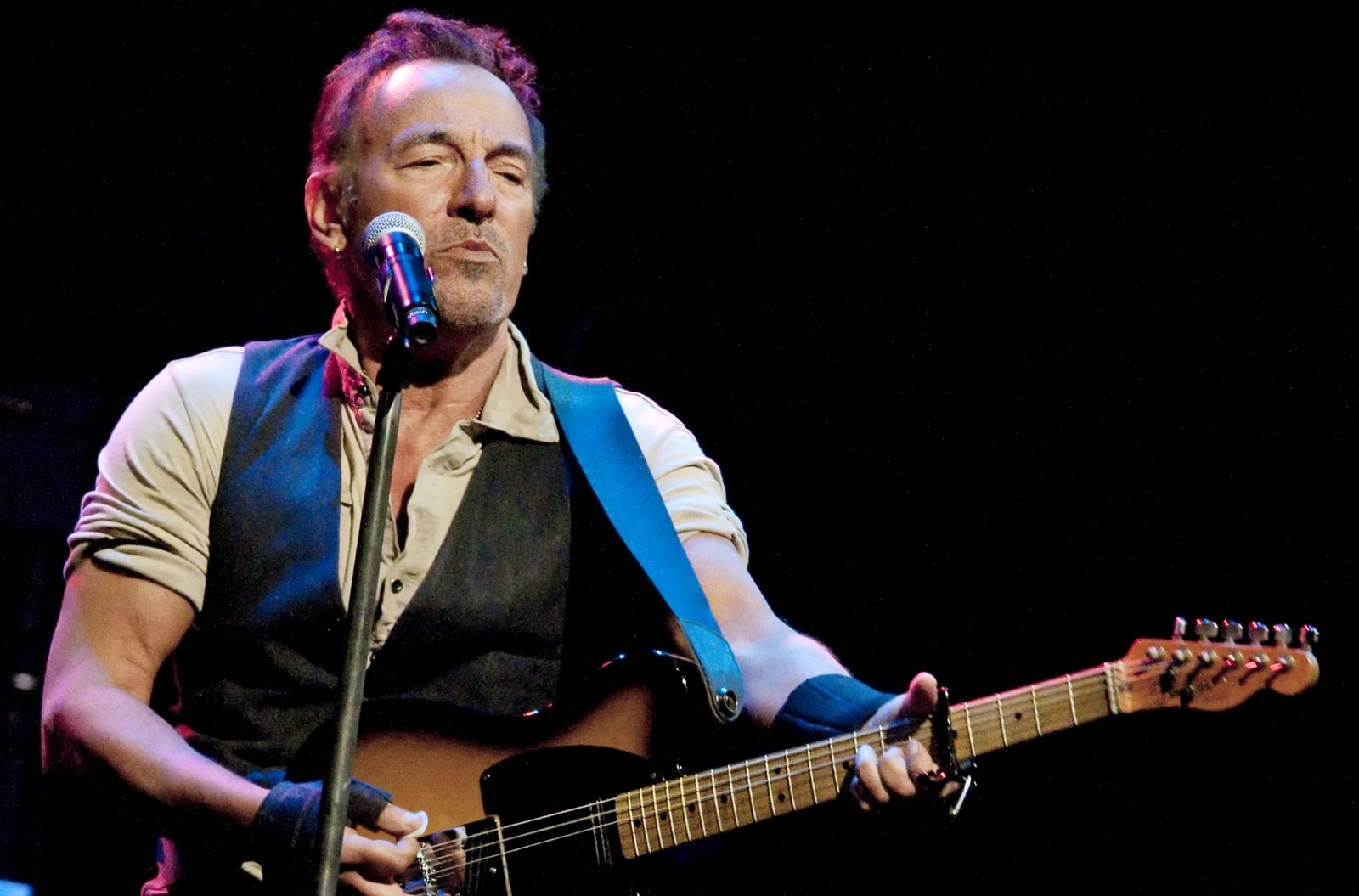 Bruce Springsteen
Image: Shutterstock/Jack Fordyce
The Boss
Bruce Springsteen has won 20 Grammys and been nominated 50 times.
Best New Artist Grammy
Let's Hear It For The Girls
Mariah Carey (1991), LeAnn Rimes (1997) and Christine Aguilera (2000) have all won the best new artist Grammy and gone on to stellar careers.
The last 5 winners have all been female artists.
Year
Best New Artist
Grammy Best New Artist Nominees 2023
Odds
2022
Olivia Rodrigo
Anitta
2021
Megan Thee Stallion
Omar Apollo
2020
Billie Eilish
DOMi & JD Beck
2019
Dua Lipa
Muni Long
2018
Alessia Cara
Samara Joy
2017
Chance The Rapper
Latto
2016
Meghan Trainor
Måneskin
2015
Sam Smith
Tobe Nwigwe
2014
Macklemore & Ryan Lewis
Molly Tuttle
2013
Fun
Wet Leg
2012
Bon Iver
2011
Esperanza Spalding
2010
Zac Brown Band
Most Grammy Wins
Grammy Record Breakers
Conductor Sir George Solti has headed the most Grammy wins for the last 20 years.
Beyonce with 28 awards looks the most likely artist to break Solti's Grammy record.
| Grammys Won | Artist |
| --- | --- |
| 31 | Sir George Solti |
| 28 | Quincy Jones |
| 28 | Beyonce |
| 27 | Alison Krauss |
| 27 | Chick Corea |
| 26 | Pierre Boulez |
| 25 | John Williams |
| 25 | Vladimir Horowitz |
| 25 | Stevie Wonder |
| 24 | Jay Z |
| 24 | Kanye West |
| 22 | U2 |
| 22 | Vince Gill |
| Grammys Won | Most Wins By A Band |
| --- | --- |
| 22 | U2 |
| 15 | Foo Fighters |
| 14 | Union Station |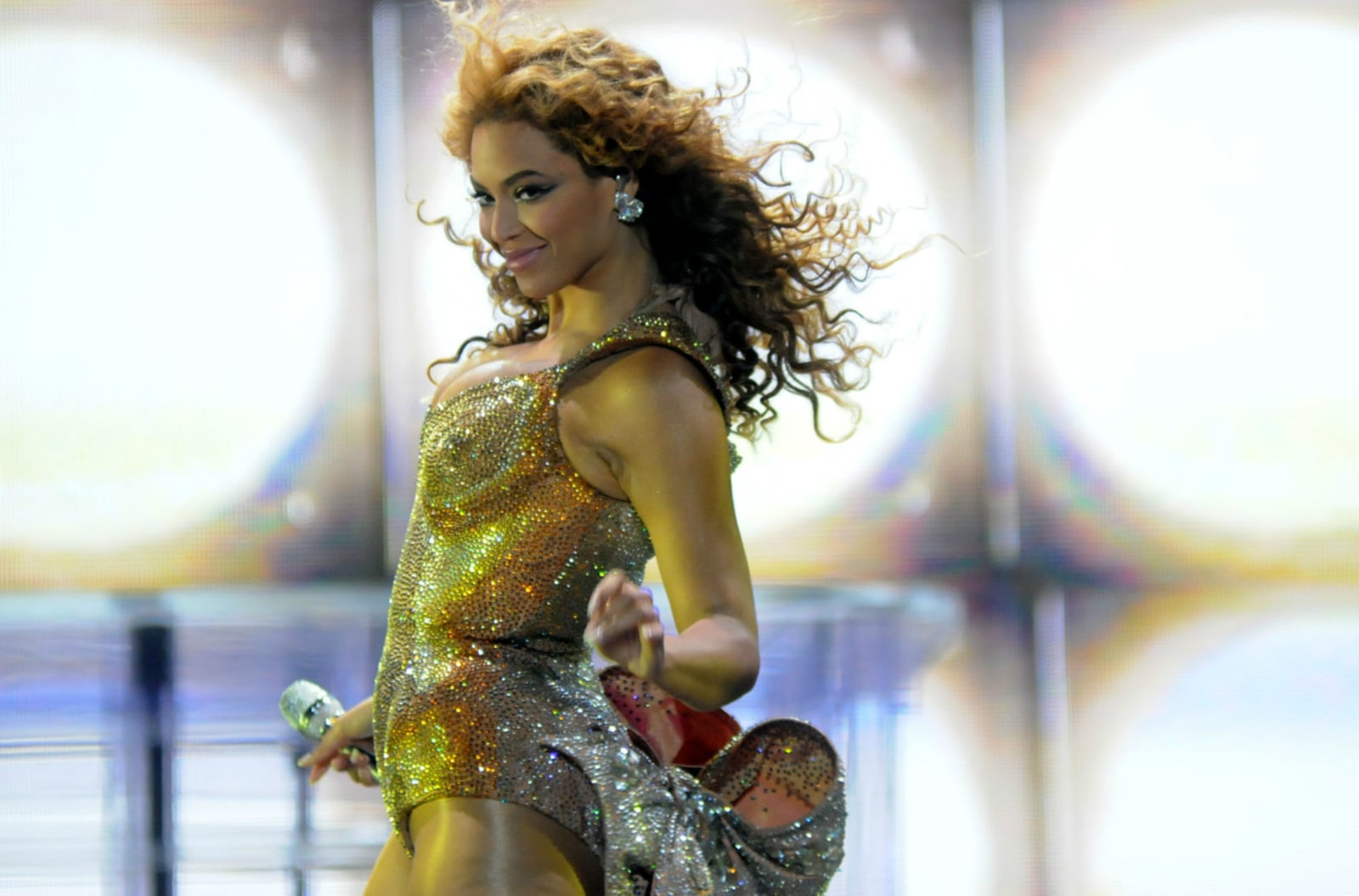 Beyonce
Image: Shutterstock/A.RICARDO
Grammy Awards
New Grammy Categorys For 2023
The Grammys are always endeavouring to stay relevant and regularly add new award categories that reflect the changing face of music.
The Academy wants to evolve and is now listening even more to music creators, these new awards come at exactly the right time.
New Grammy Awards For 2023
Best Alternative Music Performance
Best Americana Performance
Best Score Soundtrack For Video Games And Other Interactive Media
Best Song For Social Change
Best Spoken Word Poetry Album
Songwriter Of The Year, Non-Classical
The complete list of Grammy Awards is below.
Grammy Awards
ALBUM OF THE YEAR
BEST ALBUM NOTES
BEST ALTERNATIVE MUSIC ALBUM
BEST AMERICAN ROOTS PERFORMANCE
BEST AMERICAN ROOTS SONG
BEST AMERICANA ALBUM
BEST ARRANGEMENT, INSTRUMENTAL OR A CAPPELLA
BEST ARRANGEMENT, INSTRUMENTS AND VOCALS
BEST BLUEGRASS ALBUM
BEST BOXED OR SPECIAL LIMITED EDITION PACKAGE
BEST CHAMBER MUSIC/SMALL ENSEMBLE PERFORMANCE
BEST CHILDREN'S MUSIC ALBUM
BEST CHORAL PERFORMANCE
BEST CLASSICAL COMPENDIUM
BEST CLASSICAL INSTRUMENTAL SOLO
BEST CLASSICAL SOLO VOCAL ALBUM
BEST COMEDY ALBUM
BEST COMPILATION SOUNDTRACK FOR VISUAL MEDIA
BEST CONTEMPORARY BLUES ALBUM
BEST CONTEMPORARY CHRISTIAN MUSIC ALBUM
BEST CONTEMPORARY CHRISTIAN MUSIC PERFORMANCE/SONG
BEST CONTEMPORARY CLASSICAL COMPOSITION
BEST CONTEMPORARY INSTRUMENTAL ALBUM
BEST COUNTRY ALBUM
BEST COUNTRY DUO/GROUP PERFORMANCE
BEST COUNTRY SOLO PERFORMANCE
BEST COUNTRY SONG
BEST DANCE RECORDING
BEST DANCE/ELECTRONIC ALBUM
BEST ENGINEERED ALBUM, CLASSICAL
BEST ENGINEERED ALBUM, NON-CLASSICAL
BEST FOLK ALBUM
BEST GLOBAL MUSIC ALBUM
BEST GOSPEL ALBUM
BEST GOSPEL PERFORMANCE/SONG
BEST HISTORICAL ALBUM
BEST IMPROVISED JAZZ SOLO
BEST INSTRUMENTAL COMPOSITION
BEST JAZZ INSTRUMENTAL ALBUM
BEST JAZZ VOCAL ALBUM
BEST LARGE JAZZ ENSEMBLE ALBUM
BEST LATIN JAZZ ALBUM
BEST LATIN POP OR URBAN ALBUM
BEST LATIN ROCK OR ALTERNATIVE ALBUM
BEST MELODIC RAP PERFORMANCE
BEST METAL PERFORMANCE
BEST MUSIC FILM
BEST MUSIC VIDEO
BEST MUSICAL THEATER ALBUM
BEST NEW AGE ALBUM
BEST NEW ARTIST
BEST OPERA RECORDING
BEST ORCHESTRAL PERFORMANCE
BEST POP DUO/GROUP PERFORMANCE
BEST POP SOLO PERFORMANCE
BEST POP VOCAL ALBUM
BEST PROGRESSIVE R&B ALBUM
BEST R&B ALBUM
BEST R&B PERFORMANCE
BEST R&B SONG
BEST RAP ALBUM
BEST RAP PERFORMANCE
BEST RAP SONG
BEST RECORDING PACKAGE
BEST REGGAE ALBUM
BEST REGIONAL MEXICAN MUSIC ALBUM (INCLUDING TEJANO)
BEST REGIONAL ROOTS MUSIC ALBUM
BEST REMIXED RECORDING
BEST ROCK ALBUM
BEST ROCK PERFORMANCE
BEST ROCK SONG
BEST ROOTS GOSPEL ALBUM
BEST SCORE SOUNDTRACK FOR VISUAL MEDIA
BEST SONG WRITTEN FOR VISUAL MEDIA
BEST SPOKEN WORD ALBUM (INCLUDES POETRY, AUDIO BOOKS & STORYTELLING)
BEST TRADITIONAL BLUES ALBUM
BEST TRADITIONAL POP VOCAL ALBUM
BEST TRADITIONAL R&B PERFORMANCE
BEST TROPICAL LATIN ALBUM
NOTE: BEST IMMERSIVE AUDIO ALBUM
PRODUCER OF THE YEAR, CLASSICAL
PRODUCER OF THE YEAR, NON-CLASSICAL
RECORD OF THE YEAR
SONG OF THE YEAR