The Super Bowl was just over a month ago and a football won't be thrown or kicked in anger until pre-season in August.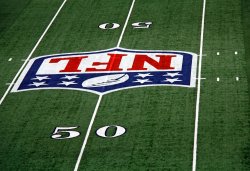 However the NFL is now a year-round business with so much to keep an eye on.
If you have only recently gotten into the sport, or don't follow the sport out of the season then it's worth knowing the nuts and bolts of the NFL off-season.
You can check the school articles for a range of helpful NFL betting advice.
When the season starts you can check out all the best NFL tips.
NFL Coaching Changes
Some teams will have fired their coaching staff last year if results have not been what they hoped for and by now all the league vacancies are filled.
NFL Coaches
In 2020 there were 7 new coaches hired by NFL teams.
These new coaches will then bring in their own staff to assist them.
A bit like soccer and other sports, coaching staffs in the NFL can be a bit of an old boy network with coaches who have worked together previously coming together to work at their latest stop.
The New League Year
This starts today (March 9th) so everything resets.
Some players will have contract guarantees that kick in at the start of the league year so if a team is going to commit to a guy who has some expensive cash coming to him they will likely have released him previous to the start of the league year.
The NFL Salary Cap
Teams have a cap of approximately $155m to work with but the cap is a flexible beast and would take a while to explain.
You see a player - especially Quarterbacks - paid over $20/season but there are ways and means to work around the cap and there is a difference between what a player is actually paid and what his actual cap hit is.
Salary Cap
The Salary Cap is expected to be lower than predicted in 2021, due in part to Covid.
Example
A player signs a 5 year $20m dollar contract.
That is a $4m/year average but they don't take the average.
Firstly a contract is split into guaranteed and unguaranteed monies.
So the contract might be 5 years, $20m with $5m paid as an upfront bonus, and the first-year salary of say $3m guaranteed.
The $5m upfront is prorated over the course of the contract so $5m upfront is averaged out at $1m/year.
Then the guaranteed salary is $3m so the cap hit is $4m in the first year.
Second Year
In the second year, the player has $2m in salary but it is not guaranteed (guaranteeing the first year is quite common practice) so only counts for $3m on that year's cap ($2m salary + $1m in prorated bonus).
The following year he is due $6m in salary so add on the prorated bonus and it's a $7m cap hit.
Now, let's assume this player has had a loss of form in year two of his deal or maybe suffered some injuries and his employers don't feel he is value for money so they decide to release him.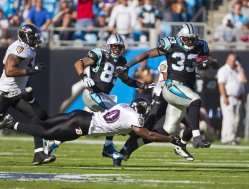 The team saves $6m in salary but the upfront bonus they paid at the start of the contract was guaranteed and must still count against the cap.
$2m of it was prorated over the first two years but $3m remains to be counted so this is accelerated onto that year's cap.
The team takes what is called a dead-money hit (money you are paying but getting nothing for)
This saves the salary so in our example the player is released and saves $6m in salary, but has a dead cap hit of $3m so it's a net saving of $3m.
That player is then a free agent again and can sign with any team.


League Experience
Players have to have 4 years of league experience to become an Unrestricted Free Agent (URFA).
Anyone with less than three years can be tendered a minimum contract tender of one year that entitles the current team to a level of compensation.
This compensation is set by the Collective Bargaining Agreement (which is the deal between the league and players union under which free agency and the salary cap operate under).
The higher the tender, the higher the level of compensation required (usually in draft picks).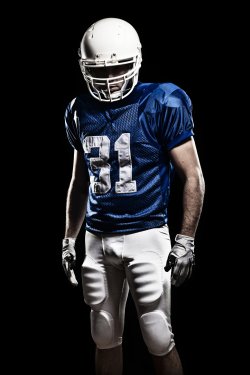 The system is designed to give teams protection so they don't lose players they have spent time developing and whilst they can't have that protection forever they do tend to get at least four years where the player is under their control.
They don't have to tender a player though and if they don't he becomes an unrestricted free agent.
Players given tenders are called Restricted Free Agents (RFA).
There are also Exclusive Rights Free Agents (EFA).
These are players who were likely signed as college free agents rather than drafted and will have only had two-year contracts.
As long as teams tender them they have no right to negotiate with any other team.
If they are not tendered they become URFA's.
In the off-season, only the team's highest-paid 51 players count against the cap.
Teams must leave themselves enough cap room for in the season when all 53 on the active roster count against the cap as well as any players who go on injured reserve or on the team's practice squad.
Teams are allowed to have 10 players on their practice squad who practice with the team but don't count on the active roster.
It is usually used for young players who the team is hoping to develop for the long term future).
Teams that fail to comply with the cap can be punished.
In the past, this has been in the form of a cap penalty where the cap room is reduced for a set period of time.
The Washington Redskins were fined $36m over 2 years in 2012 for violating the rules and dumping monies from contracts into the league's only uncapped year in 2010 when a new CBA was being negotiated.
Franchise Tagging
The very best players who become free agents may be franchised tagged by their teams.
Each team gets one tag and they don't have to use it if they don't want to.
If a team has a star player about to become a free agent and they are concerned they might not be able to get him re-signed before free agency begins they can put the tag on him and this gives the player a guaranteed one year tender at the average of the top five salaries at his respective position or 120% of his previous year's salary - whichever is higher.
Under tender, a player can still negotiate with other teams but the team applying the tag can match any offer.
If they don't match the offer they are entitled to compensation of two first-round draft picks although this can be negotiated with the other team and a different level of compensation can be agreed if both sides see fit.
It's very rare for players to move teams under the franchise tag.
NFL Trades
Players can also move by trade. This is players under contract who might not fit into a coach's plans anymore or aren't happy with their current contract.
Teams will agree on a level of compensation (usually a draft pick or picks but player for player swaps do happen or even a combination of both)
The NFL Draft
Maybe the most intriguing part of the NFL off-season.
Taking place in late April all 32 NFL teams come together to draft the cream of the crop of the college game.
The NFL Draft
Each NFL team has 1 pick in each of the draft rounds. The pick order is determined by last season's finishing position.
College football is the training pool for the NFL but with so many colleges and so many different levels of play in college ball it is a hard task to master but some teams do it well, others struggle.
The draft is 7 rounds although draft picks for each team vary as some teams trade their picks away and others get compensation picks from the league if they lose too many free agents.
The draft order is decided by the standings from the previous years.
The team with the worst record the year before picks first.
The defending Super Bowl Champions pick last.
Teams can trade spots in the draft in exchange for other picks.
Judging the draft has become a year-round business with draft services and websites constantly ranking players and discussing their merits over the course of the college season.
Many of the top prospects attend the NFL Combine which took place last month in Indianapolis.
At this event, players are measured, interviewed, and perform physical tests such as the 40-yard dash (to measure speed), the cone shuttle (to measure agility), bench presses (to measure strength), and other tests such as jumping and certain drills that are relevant to their position.
The draft is often viewed as a crapshoot and in some respects that is true but what you will find is that the most consistent teams in the NFL tend to draft well.
Teams such as the Patriots, Steelers, Seahawks, Broncos, Packers, and Ravens - all Super Bowl Champions in recent years - have a good draft record.
It's Worth Keeping An Interest
Whilst nothing matches the rough and tumble of the real games between September and February knowing what to look out for in the NFL offseason is worth knowing.
The next week or so as the new league year begins and free agency gets into full swing will see a lot of player movement.
Things will calm down then until the draft in late April and after that teams will begin their offseason workout program (OTA's) which is mainly centered on conditioning and getting into shape and then they hold a mini-camp (a three day get together in late May/early June of practices, likely the first time many teams actually practice playing the game in the off-season).
All roads then lead to training camp at the end of July which leads us into pre-season and finally, the real games begin in September.
I'll be looking to blog a couple of times over the course of the off-season updating what moves and events have transpired during the course of the build-up to the season.
In the meantime, any questions or comments are welcome, and please feel free to come to the American Football Forum on OLBG and join in the debates with fellow fans and tipsters.