There are certain sporting events that happen annually that capture the attention of people even if it is not a sport they are interested in for most of the year.
This year's NFL final, Super Bowl LV (55), will be held on Sunday 7th February in Miami.
Here at OLBG, we appreciate that for some people, sporting events like this do catch the casual punters attention
If you do want to be a part of this great sporting event and possibly indulge in a bet or two, we felt some basic tips and hints might be in order to help you on your way.
Main NFL SuperBowl Betting Markets
There are three main betting markets based on the overall game result for punters to consider:
Moneyline - The Moneyline are just odds on the straight result.
Spread - The spread is a handicap system, so the underdog is given a head start of a certain number of points.
Total Points - The total points market relates to how many points are scored in the game.
---
10 Guidelines To Follow For Betting On The Super Bowl
1. Even a casual fan should have a basic understanding of the game.
Ok, it's the Super Bowl, it's a big deal, they'll be plenty of coverage and talk about it over the next two weeks but do you understand it and what is happening?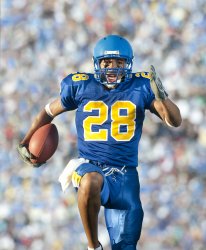 You may not want to develop a deep understanding of the game.
You may never become a big fan of the sport, but if you intend to take an interest in the main event of the NFL season and have a bet, a basic understanding will help.
2. Understand the spread.
Given this is a popular way of backing a team (as it gives better odds on the favourite or gives the underdog a head start), be aware of what your selection is required to do.
The basic scoring moves in increments of 3 and 7 (but not always, there are variables) so -3.5 points mean a 3 point field goal if things are tied late isn't good enough.
A -7.5 means a team must win by more than a touchdown.
On the flip side, if taking the underdog, those examples look more favourable.
3. Check for movement in the lines.
With two weeks for the big game to be hyped, the spread can be a bit more volatile than in most weeks and if things do move, take note of it and try to discover why.
4. Do your research.
How often do the favourites cover the spread?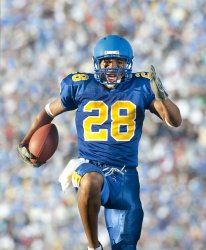 How often do the underdogs win or cover the spread?
What type of points totals do both teams produce (Do they score light but concede even less or do they concede a lot of points and rely on outscoring opponents).
The information is easily obtainable via the internet.
5. Consider historical data and trends.
34 favourites have won from the previous 51 Super Bowls and they have covered the spread all but 6 times (that includes two "pushes", where the spread was met exactly which results in a returned stake).
When the favourite has been given a double-digit spread (10 or more points) to cover they are 9-4 but have covered the spread 7 times with one push.
However, since the Patriots won their first Super Bowl 19 season ago, the underdog is 12-4 against the spread.
6. Check the injury reports.
Are any of the teams involved missing key players?
7. Individual player bets can be a popular choice.
You can indulge in first/last or anytime TD scorers, similar to goalscoring markets in football.
The anytime TD market can give you an interest right throughout the game.
Again, understand what is required from the bet as some plays do not count (2 point conversions for example).
8, If betting on the MVP (Most Valuable Player), consider which team you believe will win.
Only one player from a losing team has ever won the equivalent of the big games Man of the Match award. I
It's usually the winning team's spoils and also tends to go to an offensive skill player (Quarterback, Running Back or Wide Receiver).
9, Shop around for offers.
A lot of firms run offers throughout the season but there should be even more to pick from as this is an event which does bring in additional interest and the firms want your business.
10. Be sure to check out the OLBG tips and forum for advice and discussion.
They'll be plenty of tips on the OLBG app/tips menu as well as discussion on the forum.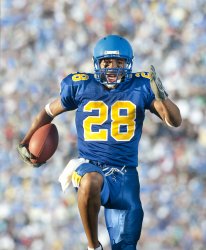 Also, look out for several blogs produced by OLBG members with betting advice and information on the teams involved as well as a deeper look into the historical data.
Comments and feedback are welcomed and encouraged. Please reply using the comments below or bring your discussion over the OLBG American Football Forum.
You'll can also check out the OLBG American Football Betting Tips section.
Feel free to check out my other blogs and also the American Football blogs as a whole.
You can follow me on Twitter @ChrisJBrophy.