Wouldn't it be nice to have a betting system, so fool-proof as to provide a profit every year at the Festival?
The "previous Cheltenham festival form" line is bandied about every year when looking for winners and I am certainly not going to dispute that.
In fact, I shall expand on that and suggest that previous course form at any horse racing meeting is just as important and this is the basis of the system I will share here.
If you wish to read more about systems and form after reading this blog please check out our betting school article titled Horse Racing Form Reading Made Easy & What to Look For
One system I use provided no fewer than 60.72 pts profit to single point stakes one year, - pretty impressive huh?
It is until you take into account it required backing 100 separate runners over the four days. Start talking in tenners and you are striking £1000 in bets for a £600 profit.
When all is said and done though, that is still a 60% return on investment and there are not many places you can get that return in 4 days!!
Form Study and System Strategy
One system I use provided no fewer than a 60.72 pts profit !
How the system works
Before I go any further, I will give you the criteria for the system - It's pretty simple; as most of the best systems are. And you can use it should you please. But do read on, it can be improved upon!
I will work backward on this, as it gives you the opportunity to eliminate runners from the cards as you go through them.
You will need to spend time on the horse racing form as the system works on the last 14 runs of the horse if indeed they have run that many times.
Eliminate any runner that has NEVER run at the course previously
Eliminate any runner that has not run between 21-60 days prior to its appearance at the festival
Eliminate any runner that did not finish 1st, 2nd, 3rd OR Fell, Unseated, or Pulled up on its last outing (strange one that eh?)
and that's it!
System Qualification Criteria
Must have had a run at Cheltenham
Must have finished 1st, 2nd, 3rd or fell, unseated or pulled up last time out
Must have run within 21- 60 days of today's race.
Can i win every year?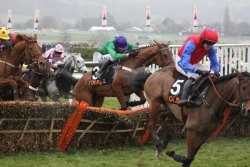 It will, as I have pointed out produce a large number of qualifiers. In 2013 there were 100 bets to be struck. Going back to 2004 there have never been fewer than 68 qualifiers and on average it sits around the 80 mark
This system would have provided profit in 2004 of 27.38 pts for a 68%ROI.
Between 2004 and 2013 it was profitable in 5 seasons. Over the 10 year period, if followed overall, you would be in profit.
The problem with this system is that although it has been profitable over the course of the ten year period, we want a fix for the week.
We don't want to go to Cheltenham, spend four days betting 4 horses a race and come away down this year, still smiling to ourselves saying, "well I'm still up from last year".
We want the profit that week, we want it now!!
That is an unreasonable desire for systematic betting usually but we can make an exception for the greatest show on turf.
Of course, we want to win every year, as if the festival itself were not enough to satiate our desire for the sport; to come away from the week with more money than we entered is nirvana!
Actually, few punters go to Cheltenham with that expectation. They go to enjoy the week and if coming back break even, have had a great time; in profit? Fantastic!
This system will find you a few winners during the week one way or another, and usually, they are at fancy prices, so you will get the buzz of taking a minute of the bookies time as he counts out your wad in return for the single sheet you handed him ten minutes earlier.
How about if I could improve the system with one tweak to a point where it has provided profit in 4 of the last 5 years?
This minor change is simply by applying the criteria to certain races only. It improves the system to such an extent that rather than betting 100 runners over the four days every year, just 125 runners have qualified over the five year period of which I speak.
I'll tell you the final, magic rule and the races to play in a moment but first look at the winners you would have had with it applied.
The return on investment over the five years is 107%, double your money! In 2013 you would have won £100 for every £1 invested!
One year you would have collected on the following runners:
| Horse | Betting Odds |
| --- | --- |
| THE NEW ONE(IRE) | 7/2 |
| MEDINAS(FR) | 33/1 |
| BENEFFICIENT(IRE) | 20/1 |
| CUE CARD(GB) | 7/2 |
| CARRICKBOY(IRE) | 50/1 |
| SALUBRIOUS(IRE) | 16/1 |
If you had backed each selection each way over 5 years, you would have added a further 26.97pts to your total with no fewer than 39 of the selections placing!
These prices are not flukes, below are winners from previous years
Big priced winners every year:
| Horse | Betting Odds |
| --- | --- |
| Chapoturgeon | 8/1 |
| Something Wells | 33/1 |
| Copper Bleu | 12/1 |
| Albertas Run | 14/1 |
| Pause and Clause | 14/1 |
| Divers | 10/1 |
| Carlito Brigante | 16/1 |
Backing to Betfair Sp would have improved these figures even further.
The Final Ingredient
Simply use the rules stated above for races [hurdles and chases] that are run over a distance of 19-22f [2m 3f to 2m 6f]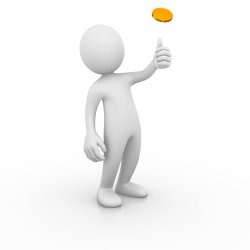 That's it - Now you have a system for betting at the Cheltenham Festival that will provide you with more than one runner to cheer on in all the races.
Profits have been made in four of the last five years backing each qualifier to win, returns could have been increased by backing them all each way.
Whilst the strike rate of the system is only 12 %, the prices are such to return a good profit, and backing each way would have meant an increased strike rate on winning bets to 31%.
It works on handicaps and stakes races. Lots of runners, lots of excitement and plenty of winning bets too!
It's a lot of bets but could complement your profits elsewhere or indeed hold up any losses for the other events.
It's very simple to apply and easy to find the bets.
Profit in four of the last five years is good but doesn't guarantee the same this year, so remember......
Whatever you do at the Cheltenham Festival this year, enjoy the four days, bet sensibly to a level you can afford to lose within your budget, and have fun.
Happy punting, hopefully, I will return with some great results to share after the event.