Almost all punters within racing ( and other sports ) seek out the elusive Key to Success.
Its a bit like trying to find the Holy Grail, some people say it is out there but no one has ever seen it, or if they have, they aren't letting on to others where to find it.
The Key to Success in finding winners within Horse Racing is a long and tough journey.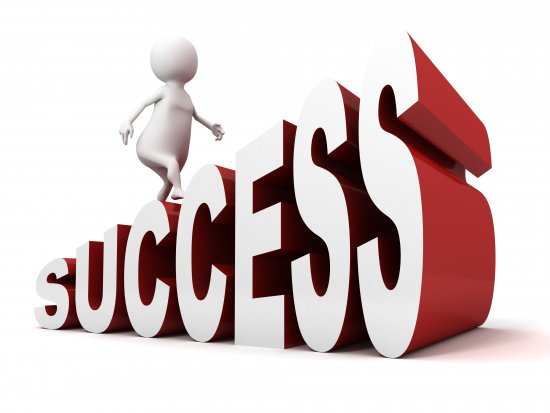 One that can take years of searching, only to find out after all that time of searching, you end up back where you started.
With Horse Racing there are plenty of opportunities to find winners, with racing taking place around the World, you could be betting 24-7 if you really wanted to.
THE MORE YOU BET - THE MORE YOU WILL LOSE
Sounds enough to put you off already but keeping that thought in mind at all times, when placing a bet, will be the first step in the right direction to finding the Key to Success.
Whether you look at the results from the past 10 years, 5 years, or just this year, the overall percentages remain fairly static.
To give you an idea of what I mean, here are some figures from this year's Turf Flat season, which started last March.
Runner's 31,925

Winner's 3,315

Loser's 28,610
Favourite's won just over 30% of the time
Backing every Fav to a £1 stake, would have seen you backing 1,031 winners, yet still losing just under £200.
At the other end of the scale, trying to find the bigger priced winners, betting on all the outsiders ( 33-1 and over ), you would have won on 57 occasions, with a loss of £2,122
As you can see from the above figures, this isn't an easy route and with Horse Racing, there are many different paths to take along the way, some of which will eventually lead to another dead end.
Horse Racing Favourites
Favourites in horse racing only win around 30% of the time!
There are a few that consider Horse Racing is fixed, that's not a view I take, having worked in the industry and seen first hand what goes on.
There are some bending of rules that take place and no doubt there will be cases of race-fixing that will take place but generally speaking, I wouldn't still be betting if I thought it was an everyday occurence.
Horse Racing is a very complex sport, more so in this country than in any other in my opinion, the diversity of weather conditions and track surfaces, playing the major part of this complexity.
Its that diversity which brings about shock results year after year.
So where to start, in this search for the Key to Success?
Type Of Races
The BHA list the type of races as follow.
Maiden
Novice
Seller
Claimer
Handicap
Restricted Handicap
Optional Claiming Handicap
Classified Stakes
Conditions Races (also known as weight for age or allowance races)
Auction Races
Median Auction
Sales Races
Apprentice or Conditional Races
Amateur Races
National Hunt Flat Races
Hunter Chase
Beginners Chase
Graduation chase
Introductory Hurdle
Pattern Races
Black type
Form
Every horse is assessed on its form, each time it runs, the handicapper will assess the merits of each run and give each horse an official rating,
Most horses don't get an official rating until they have run 3 times, or the trainer requests one from the handicapper.
Studying form is probably the number one factor for most backers, but you need to look at the overall profile of the horses form to get the true picture.
Horses In Form
Horses that ran well last time are more likely to run well again, however, the bookmakers will have noticed and the odds will be shorter.
This in some cases could mean looking back through 2 or 3 years worth of form for each runner, which is OK for handicaps but when it comes to maidens there is either no form or very little form to go on.
Using the handicap results from the past 5 years worth of results on turf shows that horses which either won or finished 2nd or 3rd last time out, have a higher percentage of wins, over those that were unplaced on their previous run,
In cash terms, though there is little difference between backing one that won last time out, against one that may have finished 5th or 6th, the reason being the basic form is there for all to see ( including the bookies ),
So one that finished 1st-2nd-3rd on its previous run, will generally speaking be at shorter odds than one that was 5th or 6th last time out.
COURSE
The one thing about British race tracks is the amount of variation from one track to another,
You only need to compare Chester to Carlisle or Bath to Brighton, to see some huge differences in track variations.
There is also the direction of the track, with some right-handed, some left-handed, also Windsor with its figure 8 configuration.
The British tracks also have variations on their characteristics,
These are usually defined into 3 categories when relating to the speed of the track Galloping - Stiff - Tight
Also 3 categories in relation to the surface of the track Flat - Undulating - Uphill Some horses will run far better at certain tracks and maybe unsuited by others.
Previous course winners do have the added advantage of having proved they can act on the track, which is always a bonus but other factors could also play a part in their previous course experience being negated.
If we take Chester's track, probably the most unusual of all the British tracks.
Course Form
A horse with good course form is another tick in the key to success box.
Previous course winning form here would look to be a must-have item on the list, however, if the race was over 5f and the course winner was drawn out wide, its most likely the previous course experience would be negated by the bad draw.
You could also look at the horse, take Fossgate as an example, 6 times a course winner at Ripon from 13 runs, all 6 wins coming over 12f, 3 losses at other distances, all 6 wins coming on good or G/S ground, 3 losses on G/F ground,
Taking Fossgate's Ripon form over 12f on good or G/S going, he's won 6 from 8 and been runner up twice, whereas his form outside his ideal conditions isn't as good on the course, he's won 6 times at.
DISTANCE
Race distances could also follow the same traits as the course variation
In that a horse's best distance may come at certain tracks, due to the various characteristics, such a horse may be better suited to a sharp 5f or 6f race, as opposed to running on a stiff uphill track, one may be better suited to a stiff straight mile, as opposed to a mile on a round track.
Race Distance
Does your selection specialise at a particular race distance?
Distance's are usually associated with 3 categories
Sprints - Middle Distance - Long Distance
Sprints are from 5f to 7.5f
Middle Distance from 8f to 11.5f
Long Distance from 12f and above
There is some cross over points with the above, in that Sprints are generally thought of as 5f and 6f races,
Middle Distance races from 8f to 10f and
Long Distance races from 12f to 14f. The
The other distance ranges, for example, 7f or 16f can be more of a specialised distance, so a 7f winner might find 6f too short and a mile too far.
A couple of 7f specialists in recent years, Smarty Socks, 7 times a winner over 7f, yet winless over a mile from 13 attempts.
Imperial Djay also won 7 times over 7f, yet winless at shorter from 9 runs and 0 from 5 at a mile.
Breeding is a major factor in determining which distance should be the most suitable, it is only a guide and probably best used when there is little or no previous form to go on.
Trainers can also be an influence when it comes to distance, as some trainers are far better at certain distances.
The one that really stands out is sprint king Dandy Nicholls, over the past 10 years he's averaging around 50 winners per season, with 527 winners, of which 430 winners have come between 5f and 7f,
This is also the distance most of his runners are raced over, the yard rarely have runners in excess of 12f and have only sent out 1 winner from 37 runners, in races in excess of 12f.
CLASS
Race Class is an important factor, as it links heavily to form.
Race Class goes from Group 1 races down to Class 7.
Class Of Race
Can the horse handle a higher class of race or does it need a drop-down the class scale?
Below the Group 1, 2, and 3 races, the other races are graded from 1 to 7 or A to H.
The majority of horse's run in the middle to low-grade races, between class 4-D and class 6-F
Runners in Group races make up 4% of the total of all runners, with the rest as follows.
Class A-1 = 3.5%
Class B-2 = 8.5%
Class C-3 = 8.5%
Class D-4 = 24%
Class E-5 = 34%
Class F-6 = 14%
Class G-6 = 3%
Class 7-H = 0.5%
As a horse's form improve's, so its rating will increase, which will then lead on to it having to race in higher classes of race's
It works the other way with horse's who are out of form, although you normally find the handicapper will very quickly increase a horse's rating when it is running well but is slow to reduce its rating when it's out of form.
GOING
The going this year has been much wetter than usual, this not only affects the day to day races but can also have an effect on trainers getting their horse's race fit, especially if their usual gallops are too wet to use.
Hard
Good To Firm
Good
Good To Soft
Soft
Heavy
This year has seen more than the usual number of meetings taking place on soft or heavy going, which can have an effect on the form.
You also find that some courses tend to dry out quickly after heavy rain and others will remain quite testing.
How will the horse handle the ground?
All horses will travel on good ground, however, most will have a particular favoured ground.
The majority of horses should have no trouble handling good ground, some will be better suited to faster going, a horse with a long striding low action ( daisy cutter ) will normally be better suited to faster going, whereas a horse with a more rounded action, may prefer softer going.
Breeding also plays a part on which type of going a horse may prefer, this may be more pronounced if both the Sire & Dams Sire, both have the same preference in relation to different types of going.
Singspiel as a sire has a 28% strike rate with his offspring on firm ground.
Pivotal @ 20% & Kyllachy @ 16% have the best strike rates for runners on heavy ground.
DRAW
The draw can play an important factor in race results, especially at certain tracks.
The majority of the time the draw usually only plays a part in sprint races but don't ignore the fact the draw can play, at certain tracks over longer trips than sprints.
The Draw
On many courses the draw is irrelevant, but you do need to know those courses where the draw plays a pivotal part in the outcome of a race.
A fast start is equally or more important than a good draw, a well-drawn horse that misses the break can end up behind a wall of horse's, which means it may have to wait in behind and hope for an opening to appear, or be forced wide to make a challenge.
Where there is a really big bias to either high or low drawn runners, especially big race handicaps, the prices of those drawn well, will also be reflected in the market price.
PERFORMANCE & FITNESS
No two horses are the same, even those closely related may have vastly different records on the race track. Some horses can stand a lot of training and some older sprinters can be seen turned out week after week, not always winning but they usually earn their corn, with the odd win or place now and again. Others perform better after a long rest in between races.
Looking at the results over the past 10 years, show that there are a lot of runners out there that have never won a race and probably not likely too in the future.
What also shows up is, that on percentage terms, those that have won most recently are also most likely to win again.
Check The Date
Does the horse need a long rest ? or does it sparkle when it returns to the racecourse quickly? A form check will give you the answer.
Those horse's which have won within the past 7 days, have won 22% of their next races, whereas those runners who haven't won for two months or longer, only win 9% of the time.
The drop off rate between the number of days since last win, shows a 6% drop from week one to week two, from there it shows a drop off around 2% for every couple of weeks.
The same can also be said for the number of days since a horse last ran, the figures show that the vast majority of runners, will be out racing again within 2 to 4 weeks of their previous race.
Horses that turn out again within 7 days of their previous run, win around 12% of their races, compared to those making their racecourse debut, who win around 6.5% of their races.
TRAINERS
Trainers can be a profitable angle to follow, especially if you can find out which patterns they tend to do best in.
Some trainers may target certain big race festivals like Royals Ascot or Glorious Goodwood, others may target the early part of the season or the latter part.
A lot will depend on the horse's they have available to train, they will have a plan for the start of the season, mapping out races for their runners and planning the training around that, some horses will come to the races and may only be using that race as a stepping stone for another race later in the year.
Horseracing Trainers
Trainers can be creatures of habit, learning their habits. can help punters find winners.
Some trainers will send out horses to run, week after week, others may only give a horse 3 or 4 runs all year.
Following trainers in form can pay dividends but following trainers with a decent track record, will supply just as many winners and be far more profitable.
Trainers with a course winning record of 20% or higher, will win roughly the same amount of races as a trainer with a 5% course winning record but on percentage terms, the better track record trainer will be winning with 19% of his runners, compared to just 6% of the trainer with the worse track record.
JOCKEYS
The records of jockeys are fairly similar to that of the trainer's in that a jockey with a good track record is far more likely to win than those with a lower record of winners at the track.
In the main, the top jockeys get most of the winners, which isn't surprising, as they also get most of the rides and tend to ride the better horse's.
Also worth noting jockeys that do well for certain trainers, successful jockeys will attract more and better rides for trainers, the more success they have, the more rewards it brings.
T & J
Does the jockey have a strike rate above 25% for that particular trainer? If they do then take note.
Most of the top jockeys employ agents to book their rides, outside of their retain rides, these agents will have good contacts within the racing fraternity, they will also be trying to find the best rides for their jockeys, as that's where they earn their pay.
Each year there will also be a few good apprentices appearing and with their claiming allowance can be good value to a trainer.
Some of the top apprentices this year have proved very profitable to follow.
Some notable results from this year, backing every ride of the top 10 apprentice riders blindly for a £1 stake, would have netted small profit, following the same process with the top 10 professional jockeys would have netted a loss of over £360, which would have been a lot worse, if Danny Tudhope hadn't proved a profitable jockey to follow this year.
OTHERS
Blinkers, Visor, etc can also have an effect on a horse's performance and is one to take into consideration, I have already covered that in a previous Blog.
Gelded since the last run, can also improve a horse's previous efforts.
Fillies in season can have a negative effect on their performance on the day.
SUMMARY
As you can see there are many reasons as to why a horse may run well or badly on any one day, with so many variations within the makeup of British racing, there will always be shock results.
Finding a system that will win day after day, as I said earlier, will be like trying to find the Holy Grail.
Hopefully some of the above can help you either increase the number of winners you find or increase the profits you make.
For more reading on winner finding please check out the super article on how to find winners - 101 tips to choose a winning horse racing bet.