This might seem a bit early for some but believe it or not the flat season is just a couple of months away and the 3yo season has already begun on the all-weather.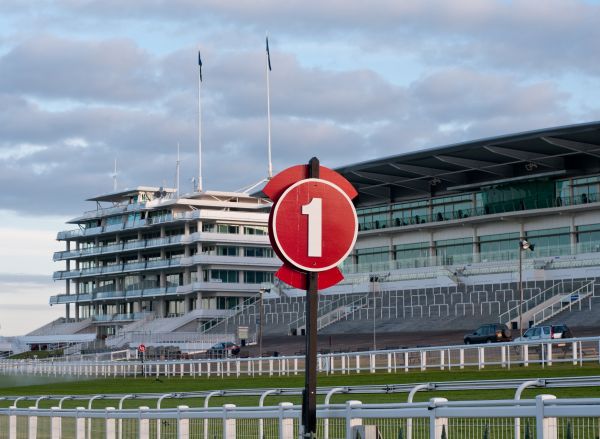 I'm not sure if this is what everyone does but since many of the horses that I back are not the favourites to win their races, it appears it isn't what everyone is doing.
I've made a very healthy profit on the flat for 6 out of the last 7 seasons (that's the period in which I've been betting very seriously on horse racing) so I thought I'd share my processes to see if I can help any others.
How To Find Winners
The early part of the flat turf season is particularly important as it is when most well-handicapped 3yos make their seasonal debut.
Many class 2 and 3 3yo handicaps in April/May will be contested by horses that will soon be running in pattern company but they are likely to land some decent handicap pots along the way.
Finding 3yo handicaps early that go on to produce many future winners can help pay for that new TV, a new car, or holiday you've been wanting to book!
This betting school article titled 101 tips to choose a winning horse racing bet can also assist you.
The Process
I'm not sure if this is the easiest way to do it but this is how I do it:
From the beginning of the flat turf season until the end of July I spend a couple of hours a week going through all the 3yo handicap results on Racingpost.com.
I want to know where each winner has come from. If they finished 3rd in a 3yo handicap a couple of weeks before there is a good chance that the horses that finished ahead of it will also be well handicapped and perhaps even a couple behind.
Once you have noticed a 3yo handicap that has thrown up a couple of future winners it is time to take notice and add horse alerts for the surrounding horses.
Win and Placed Horses
You may find a race that threw up win and placed horses next time out, always make a note of these hot races.
I use the horse alerts at GG.com as they arrive in my inbox just after 5 pm the evening, which is when I want to be placing my bets before the value goes.
For the early part of the season most runners will be making their seasonal debuts so you won't have any frame of reference about where they came from ) 2yo form can be misleading as many will improve from 2 to 3.
In this instance, I write down the winner of each 3yo handicap and then check to see if any winners have come from that race each week. This brings me on to another useful resource.
The Attheraces future form tool shows the race result with all future runs of each competitor, making it very easy to spot which races are producing winners.
Here is an example of a 3yo handicap that produced many winners for me last season.
So a quick check using AtTheRaces for 3yo winners each week will show when a race starts working out well.
The general rule is that the better class of race or the bigger the field the more well-handicapped horses will be running against each other.
For this reason, to save time I'll just ignore a class 5 handicap with say six runners, even if it produces a few winners you probably won't know the race was strong until it's too late.
The way I do things means I am alerted as quickly as possible when a 3yo handicap starts to produce winners but if you are looking to save time you could concentrate on monitoring only class 2, 3 and 4 handicaps with double-figure participants.
There are also races that you can nearly always rely on to produce a few winners, these are the races from last year:
7f Newbury handicap in April
10f London Gold Cup at Newbury in May
10f Newmarket handicap in July
The Results
Back to this race:
2:20 Newmarket 9th June
I hadn't realised the strength of the race until after Fast Or Free went on to win the Britannia at Royal Ascot but I still ended up backing. Most of those were available at much bigger prices too, I can remember that Campanology was available at 20/1 the night before, and Go Dutch was available at 7/1 for both his wins early on. Apostle finished a short-head second 2 runs after this race at 14/1 and I backed him each way at 50/1 the night before. Unfortunately, my two biggest bets of the entire season were on Legendary's two flops so running well in a very strong race won't guarantee the horse reproduces that form next time out.
Takeitfromalady 11/4
Deia Sunrise 5/2 and 7/2
Chill The Kite 7/4 and 5/2
Ocean Tempest 11/2 (unfortunately I wasn't on when he won at 33/1)
Campanology 15/2
Go Dutch 3/1 and 9/4
Horse Racing Alerts
Set up an alerts service and focus on those races that start to throw up a lot of future winners.
The key is to keep on top of the results and once you find a few good races you should be able to add 4 or 5 horses at least from each to your horse alerts.
Soon you'll build up a good stable of most likely next time out winners.
Once I have a list of 3yos I'm pretty sure will be winning next time out I'll add another blog and I'd expect at least 75% of them to win!