If you ask most horse racing fans what the biggest mug bets are some of the most common answers you'll hear are forecasts and tricasts.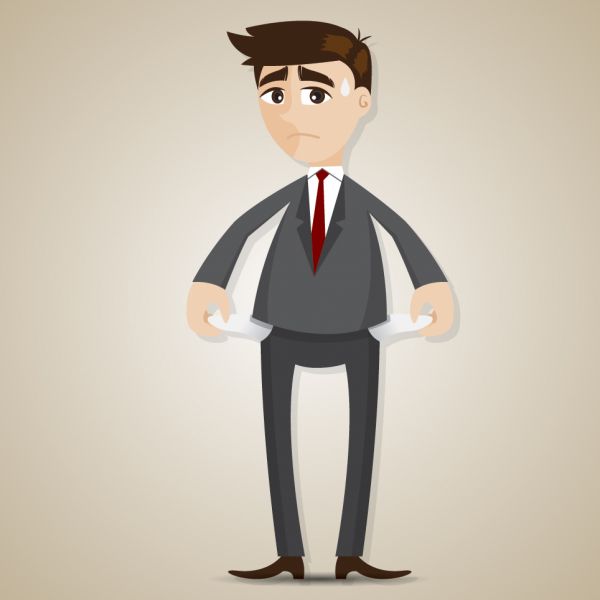 I've found these two types of bet to be my biggest money makers in recent seasons and I'd like to present the case FOR placing forecasts and tricasts.
When placing a forecast or tricast all the normal considerations that apply in finding a winner apply in finding winning solutions to these bets.
Forecasts are no more a mugs bet than placing a double on two separate races which are a pretty common practice for many horse racing punters whilst landing a tricast is no more ludicrous than landing a treble.
However, it can be argued that you are more likely to land a forecast than a double as in two separate races you are dealing with two sets of variables whereas since a forecast is on just one race you are dealing with just one set of variables.
Horse Racing Forecasts
Think about it forecasts are no more a mugs bet than placing a double on two separate races!!
I've listed some of these variables below and how they can help make forecast betting pay.
If you are unsure of how forecasts and tricasts are settled please go to the betting school and scroll down to types of bets.
Handicap Mark
As per my previous blog on How To Make Money From 3yo Handicaps, a lot of my bets are obviously going to be 3yo handicappers and on many occasions some of the horses I am following will clash in the same race.
When three or four of them clash it can get complicated but when two of them clash it can be a great opportunity to get involved in a forecast as I am pretty sure both horses are well enough handicapped to win the race.
If one of the horses was a nonrunner I'd be having a pretty confident bet on the remaining runner so it stands to reason that I'd have a forecast with both runners standing their ground.
Usually, I'd be more confident about one of the two runners so I'd have maybe two-thirds of my forecast stake on the 'better' selection winning and a third of the forecast stake covering the reverse forecast.
Taking advantage of horses you think are well handicapped in forecasts can be particularly effective when a selection of horses are favoured at the weights, for example, 3yos in all age staying handicaps.
Is Your Selection Favoured by the Weights?
3-year old horses in all age handicaps get a weight allowance, this can make the difference between winning and losing.
The 3yos get a nice weight allowance and an example of this paying handsomely last flat season would be in this race:
15f Doncaster Handicap 18 Aug 2012 With only two 3yos in the race they were always going to be at an advantage and both promised to step up on their already strong form thanks to the increased distance of the race.
I was struggling to split them (although I had read that Gassin Golf had seemed reluctant to go past the leader last time out) so I just went pretty large on a reverse forecast and this was one of the most extreme cases of being proved right with only 1/2 a length splitting the pair who finished 13 lengths clear of the third-placed horse.
Going
The going is one of the most important factors when analysing a race, if not the most important.
Occasionally there might only be a few horses proven in conditions that massively narrows a field down, especially when only some of those proven in conditions look well handicapped enough to win a race.
Although the Northumberland Handicap is a big field race, many of the runners in the 2011 Northumberland Handicap were unproven in the soft conditions.
The Going
Does the ground hamper or help your two or three selections
I had backed the first two home in the race last time out so was pretty sure they were going to be well handicapped, they were proven in conditions having shown their best form with cut in the ground and despite their individual large odds they both seemed destined to run well.
The third home hadn't won in 12 months and was 10lbs above his last winning mark but had finished well in 4th in big fields on his last two runs on firmer than ideal ground.
I, therefore, didn't feel he'd win but thought he'd run well. I covered about 8 different tricasts in the race but this was my most confident combination and I was rewarded with a tricast dividend of £3919.45 just by selecting the bet on the basis of recent form and ability to act in conditions.
My only regret was not playing the trifecta instead as the dividend for that was £10317.50!
Pace Bias
Many races are settled by the pace of the race.
Fast run races suit hold up performers, slowly run races suit prominent racers.
There are also course that favour pace horses so on occasions, especially when a race at a front runners' course doesn't have much early pace, the horses will pretty much finish in the order they go round in.
Front Running Horses
Is your horse a front runner? does the course favour front runners?
Picking a front runner to beat a prominent runner in a forecast can be a great strategy here.
Draw Bias
I don't bet in a huge amount of races where there is a strong draw bias but often a field can be halved or narrowed down even more than that because of a draw bias.
Races on the straight course at Royal Ascot usually fit this profile and although still competitive there can be some big prices on the forecasts.
Take the 2011 Royal Hunt Cup, there was going to be a huge draw advantage to those drawn high and I already fancied Julienas (drawn 24) and a bit of research from the other high drawn horses led me to believe that Dance and Dance (drawn 30) would follow him home.
Is There A Draw Bias?
Always check whether your horses are drawn well or badly, it can be the difference between a winning forecast and a losing one!
That forecast paid £76.40 (Exacta paid almost twice as much).
Horses That Run Well Without Winning
Whilst most competitive handicaps are won by progressive improvers the places are often filled by more consistent, regular big handicap performers.
Sometimes they are only slightly well handicapped and sometimes they struggle to pass the leaders in the race but either way they can be great horses to look out for in big handicaps to include in forecasts and tricasts.
One horse that certainly fits this bill is Shahzan House, a handicap regular 10 years ago. From the start of the 2004 flat season until July the following year his form figures were 32333362294 and his handicap rating never fluctuated by more than 3lbs in that time.
Horse Racing Alerts
Did your horse place in a previous race? Make sure you have an alert system to remind you when this horse runs again.
More recently and still running is Start Right who is a horse to look out for in big field handicaps on decent ground, he struggles to get his head in front (hasn't won for almost 3 year) but he has finished 3rd 6 times and 2nd once in his last 14 runs, all of which have been in fields of 13 or more.
Another horse that fits this sort of bill is Ramona Chase who has been a great horse for forecast and tricast followers, he's won just 4 of his 55 turf starts but finished 2nd in 8 of those races and 3rd in 7.
There are loads of runners out there like this, you just need to undertake form study and follow those horses.
Best Odds Guaranteed
I've highlighted a few of the big forecasts or tricasts I've landed in recent years above but I've often won more than the forecast dividend through Bet365's best odds guaranteed, which also applies to forecasts and tricasts.
Take that Doncaster forecast in the staying handicap, for example, the CSF paid £11.17, the Exacta paid £17.20 but having placed my forecast the evening before the race I got odds of 38.25.
Best Odds Guaranteed
You shouldn't really place a bet without best odds guaranteed, all the big bookies offer BOG.
Earlier in the card I also got the forecast and tricast up in this race 7f Doncaster Handicap 18 Aug 2012 and although the forecast only paid £56.06 and tricast paid £254.96 I actually took 106.39 and 731.86 on the same bets the evening before, producing a much larger profit than I would have earned through either the standard bookie returns or through the tote.
Conclusion
Landing forecasts and tricasts are not easy but neither is picking big priced winners.
The biggest priced winning single horse I've ever backed was a 50/1 shot, I've never backed a single winner at 3919/1, nor any sort of horse racing accumulator at that price, but I have backed a tricast at those odds.
This suggests that one of the best ways to get big returns for smaller stakes is to look seriously into forecasts and tricasts.
They might not be everyone's cup of tea but those who are good at reading form could surely make money out of them
If you wish to learn more about horse racing please visit the OLBG betting school, the articles below should be especially helpful.
How to find winners -101 tips.
Horse racing form reading made easy.