A lot of punters make betting decisions based on market movements in horse racing.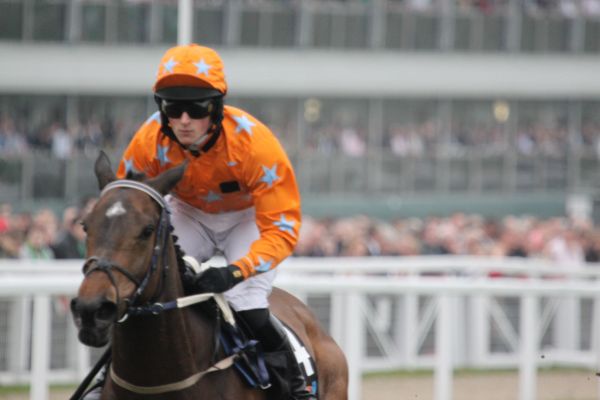 A drift is enough to put some people off backing a runner, whilst contracting odds are sometimes deemed enough of a positive to make someone back the horse at that shorter price.
But when should we take notice and are their opportunities to make good money out of market drifts?
If you have studied the form do you need to unduly worry about your selection drifting?
What market moves are less significant?
I find the morning markets to be very weak for most races and they seem to be determined more by what certain tipsters have selected rather than the amount of money being staked on each horse.
Of course if Pricewise or Hugh Taylor have tipped up a horse then there will be more money on it but the bookies want to shorten these selections before the majority of the bets go on.
Horse Racing Tipsters
If a major tipster has tipped a horse further bets will be placed by regular punters.
These people may be decent tipsters but they know nothing more than we do about the actual welfare of a horse so them tipping it hasn't improved its chances of winning and that tip hasn't decreased the chances of any other horse in the race losing.
However because their selections shorten, other runners will lengthen whilst still having exactly the same chance as they had at the shorter price.
If I have backed a horse at 6/1 and then a few hours later it is available at 9/1 I'll often top up my bet.
The chance of that horse winning is still the same as far as I know yet the horse is now a better bet because it is a bigger price. Better bets get higher stakes in my book.
These morning drifters will often open up a lot shorter on course, they were probably only drifting so that the bookies could even up their book, so even if you've backed at Best Odds Guaranteed you are unlikely to get the 'full value' from the drift making that extra bet essential in my book.
What market moves are more significant?
Of course, there are times when I will have almost written off a bet mentally before it runs due to a market move.
The most likely time the market will tell you that a horse is not expected to run well is in the on-course market 10 or 15 minutes ahead of the race. If you are backing a horse after a lengthy lay off then a drift at this time is going to be very worrying.
The markets the evening before are also worth observing, they will rarely tell you how well a horse is going to run but they will usually tell you the 'correct' price for each horse.
Overnight Prices
You can get great early odds especially from bookmakers who price up races the night before.
Several bookies price the bigger races the next day up at 5 pm onwards the evening before and I've lost count the number of times my selected bets have been priced up far too big, resulting in me gaining say 12/1 when the real price should be much closer to 6/1.
Gaining these bigger prices has eventually cost me every bookmaker account I've ever had. The bookies are just guessing really with their very early prices and the market often looks very different the following morning.
Conclusion
Now I'm not saying back every drifter or anything like that, I just wanted to point out that going against the grain is often the best way to find extra value.
The market can give clues as to which horse is going to win a race but at certain times it can just tell you where the mug money is going and as a result, a drifter can be a value bet, even if you've already backed it.
It's also worth remembering that the market doesn't always get it right, many gambles and well-backed horses go astray and many drifters do actually win.
In fact, some horrendous drifters win. Take Murcar at Wolverhampton on January 3rd, he hadn't run on the flat for over 26 months and drifted from 8/1 out to 16/1 before winning by 4 lengths!
So don't get too annoyed when your bet is drifting and always consider topping up if it does drift.
If you are a decent judge and there is no reason to think the horse's chance has decreased then you are just getting better odds on a possible winner.
To read more about horse racing betting angles please check out the betting school article - horse racing form made easy & what to look for.