The MasterChef competition pits 20 separate chefs against one another in a winner-take-all format. While there are slight rule and challenge variation between seasons, for the most part the structure has remained the same over time. Chefs perform a series of challenges and tests and face elimination along the way. Those challenges include a Skills Test, a Mystery Box Challenge, an Elimination Test, Team Challenge, and a Pressure Test.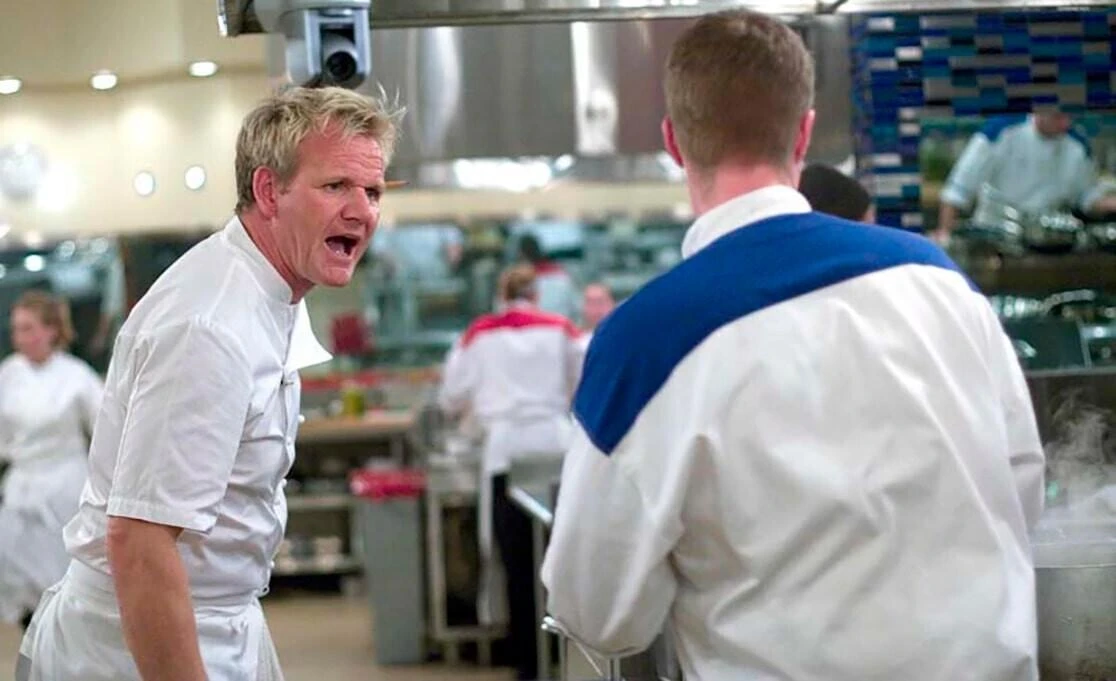 Gordon Ramsay turns up everywhere - Image: flickr/gordonramsaysubmissions
Skills Test:
Chefs are put through their paces by this test. Cooking techniques are put to the test to see if each chef can replicate a style or cooking task to exact specifications. In most seasons, the chef who performs the worst during a skills test is eliminated from the competition. These tasks have previously included cooking steaks to exact wellness, demonstrating the French technique of trimming a rack of lamb, peeling crayfish, breaking down a crab and separating eggs, to name a few.
Mystery Box:
A staple of most cooking shows, a mystery box represents a set number of ingredients the chefs must use to create a dish within a fixed amount of time. Unlike skill and elimination tests, this round allows chefs to gain advantages on their competition. The judges select three dishes based on visual appearance and technique alone to sample. From there, they select a winner who is then provided an advantage for the next elimination test.
Elimination Test:
These tests can vary, but they all come down to the judge's evaluation of the contestant's dishes based on visual appeal and taste. The judges nominate the worst dish for elimination.
Pressure Test:
This is similar to the elimination test with the added element of a ticking clock. Chefs compete against each other often times making a classic dish within a short amount of time. Judges evaluate the results based on taste, visual appeal and technique, and the losing chef is eliminated.
Team Challenge:
Cooks are split into two teams, either by the judges or by predetermined captains. In most cases, this variety of challenges takes place at a restaurant. Diners are the judges and vote for their favorite meal. The winning team advances unscathed while the losing team is forced to compete in a pressure or elimination test.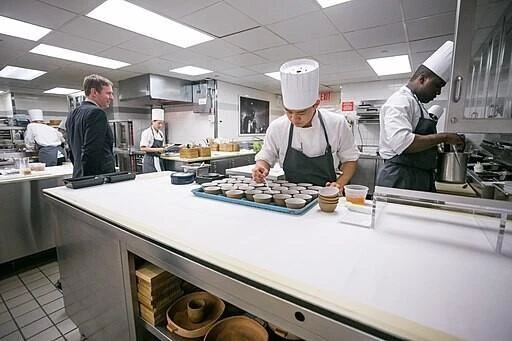 City Foodsters, CC BY 2.0 , via Wikimedia Commons