Eddie Jordan is a well-known and highly respected figure in the world of motor racing. He has had a long and successful career as an owner, manager, team principal and consultant for some of the biggest names in Formula One. He is also known for his work with young drivers, helping to develop their skills on track and off. Eddie's experience has seen him win numerous awards from both peers in the industry as well as fans around the globe, cementing his place among motorsport greats.
Here, Eddie gives us his thoughts on a range of current subjects
Teams will be showcasing in pre-season testing but will also be sandbagging
There's a lot of skulduggery that goes on with the teams, they're positioning themselves. Some teams want to be quick and show sponsors that they're going to be competitive and show young drivers a chance. The really sensible teams and the teams at the top, they'll be doing long runs, they'll want to see how the tyres are reacting to the new floor regulations. The floors have been altered to stop the porpoising, and hopefully that works but you never know what comes out of the woodworks when these cars get running.
My view is that the Bahrain test will show a lot as to where teams are. You need to be careful you don't get a time that's out of sync, in other words, this is just a quick run, low fuel, soft tyres. Some teams will try that and see what their qualifying position is like, and that's no harm. As Jordan, we would have done that, it's nice to know where you stand. It gives confidence to the staff, the team, the drivers, and everyone involved. They can show that the car is going to be competitive.
Don't read too much into it, but if you look at the long runs, and single them out, you can see which of the cars will be there at the end.
Betting on The F1 Champions
All betting sites offer odds at the start and during the F1 season as to who will be the drivers and constructors champions, as well as weekly betting on GP winners
UK Sports Betting Sites
Netflix has done a lot for Formula 1, especially in the USA and Asia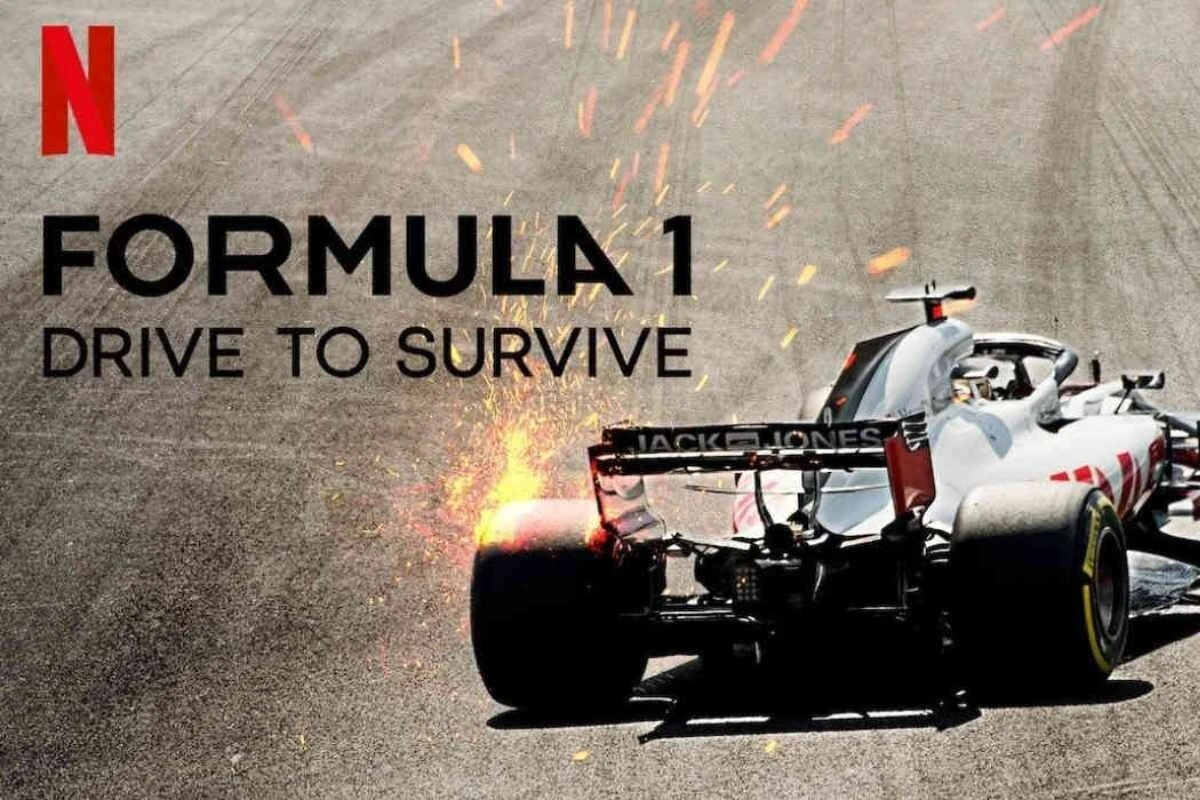 Credit - Netflix
I think Netflix has had a huge positive impact on Formula 1. Particularly in America, they love it, especially the first series, it was huge. I think the characters were very well played, and I understand that a lot of people got into it as a result, younger kids too. There has to be something like that, it's not just about Lewis Hamilton, it's not just about Max Verstappen.
Of course, there's a huge fanbase coming in from Holland as you would expect and there always has been a lot of English participants in British drivers and involvement with motoracing. Leaving that aside, I think Drive To Survive has had fabulous and positive ramifications in the US and even Asia. That's why we're seeing the huge amount of people wanting to go and see races.
Ferrari appointing Fréd Vasseur will break their bubble and will hopefully be enough to catch Red Bull and Mercedes
It'll take time for Ferrari. I mean it's a culture inside Ferrari. The way they go about their racing, the way they meet each other, how they eat. They're in their own little bubble. I think taking Fréd Vasseur will be a big advantage because he doesn't speak Italian. He will bring a different style of work to the people there.
Whether they like it or not, if they want to compete against Mercedes and Red Bull, you don't have to be a genius to work out both teams are based in England, the teams, the staff and the culture of motoracing from a British point of view is the best. There was a time under John Barnard, when they used to make most of the chassis and most of the cars in England and they were very strong times for Ferrari, it's now different. I think Fréd will bring some of the culture from what he did at Alfa Romeo, and we will have to wait and see. My view is that he will make a big change. Whether it's enough to catch Mercedes, because they've been together for such a long time, just like Red Bull, we don't know. To break down that continuity factor that they've got is going to be immense and it will be very interesting to see how he's able to harness that team in Ferrari to motivate them, to create a new level of desire, passion and belief that hasn't been there in previous years but I think Fréd an ability to do that.
Lewis Hamilton believes he has the best chance this coming season to claim his eighth championship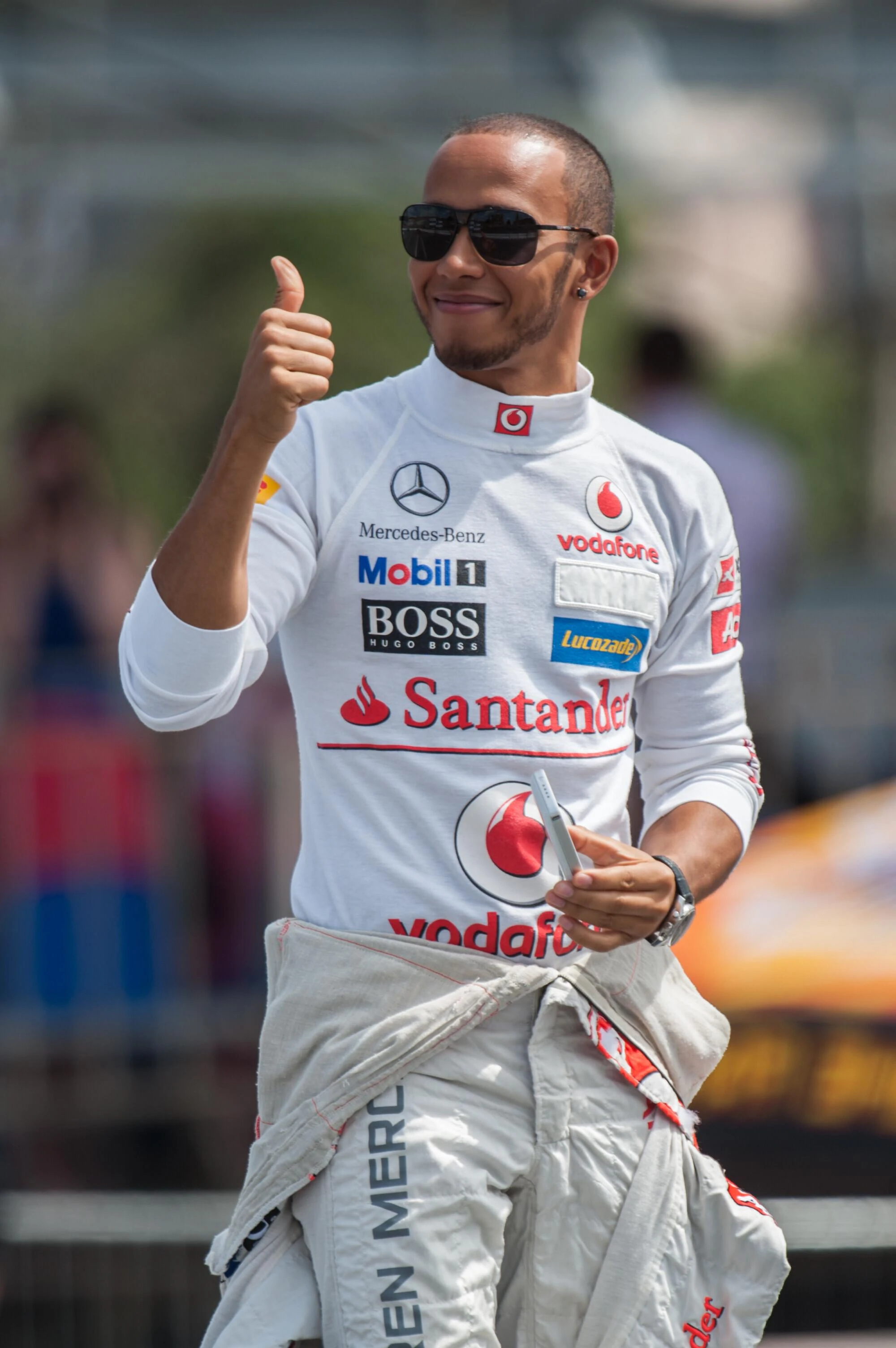 We all thought Fernando Alonso would retire and Lewis is a long way off his age. I wouldn't be talking about his retirement after hearing him say he will go on until whenever. I think in his mind, he certainly has his luck and financially to retire but he's still committed. Seven times world champion, I do believe he thinks he has the best chance this coming season to make his championship eight.
The reason I say that and the reason why I think he can beat George Russell is because this time last year, Lewis was devastated. What happened in Abu Dhabi in 2021, last race of the season, had it happened in the mid-season, it would be something you could probably get your mind through but the way it happened, it was the last race and for the eighth championship seriously affected Lewis' mindset and his mind wasn't as clear as it should have been going into the start of the season. I would discount the first 20 or 30 percent of last season in terms of not seeing Lewis at his best and he'll be back to his best now.
I think as an indicator, George Russell beating him in terms of total points for the championship in 2022, will be a blow to him. I can't remember the last time a team mate beat him other than Nico Rosberg who was a super smart driver in terms of how he went about it and capitalised on any little mistakes that Lewis did and went on to win the championship, which people didn't believe he could do but he did. There's everything to play for this year, I think Lewis will be very strong nevertheless.
Toto Wolff will be able to handle Hamilton and Russell, similar to that of Hamilton and Rosberg
Toto is very calm, he understands these things. He's been at Mercedes for a long time. For people to run an F1 team, you can never buy experience. Anyone who has knowledge of when they were a driver and they worked their way up the ranks, then come to this, that's where Toto and Christian Horner are strong. They have a knowledge that is there, what has happened with Ferrari in the past is they didn't have that.
Rosberg and George. Rosberg was so clever, so smart, how he capitalised on every little error and mistake, psychologically as well as sporting and all of the aspects and he played a very very strong game.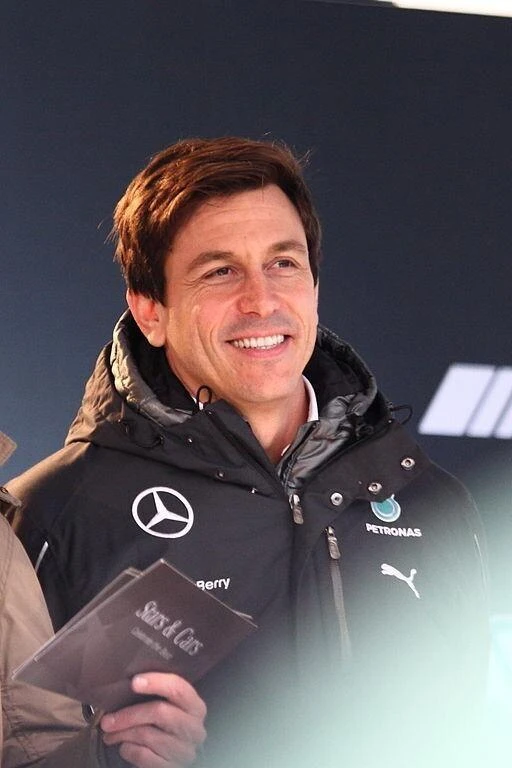 AngMoKio, CC BY-SA 4.0 , via Wikimedia Commons
I must ask him the next time I see him, although he would never admit to it of course. He probably in his mind, if the truth was known, but I believe the reason he retired after being world champion was he realised he couldn't beat Lewis the next time around. He beat him, and in most people's minds was a bit lucky, but nevertheless you have to earn your luck and he did. He took every advantage and well done to Nico Rosberg, he's a smashing boy. What he did in that team gave them a massive boost but when you've got two drivers like that, all fighting for the championship, the team boss is never going to take sides, and shouldn't take sides. Toto let them fight it out amongst themselves, and because of that, Nico won and confused and surprised everybody by retiring. A very brave decision because traditionally after winning a world championship, it's like seeing all the sevens on a slot machine, that's when you make your money but Nico was above that. I see a lot of him, I see him with his two girls, he's as happy as he could be in his new life and is a good commentator. I really like the guy and admire the guy for the way he handled himself in that situation.
The FIA will be looking into the unpainted bodywork on cars and sponsors might not like it
I'm a commercial guy, and if there was a sponsor that said to me they wanted the car multi coloured, they could have it multicoloured as long as they paid. The weight is up to the team. To lose weight costs a lot. You have to equate to the money coming in and the money going out. In terms of the weight, it's different materials, different structures, and how to make the car itself. You can find weight in certain areas but the FIA are very strong on safety and will insist that all the regulations are in order.
I think more and more sponsors will come and those areas of pure carbon will disappear very quickly as soon as the world gets busier on a commercial front.
Eddie Jordan's best 3 British F1 drivers of all time: Lewis Hamilton, Jackie Stewart and Jim Clark
There's such an array of great drivers. You could go back to Mike Hawthorn and Mike Hailwood. I actually think John Surtees is right up there, champion on two wheels and four wheels, but he doesn't get mentioned that much. You have Damon Hill who drove for me, he earned Jordan our first ever Formula 1 win, but then his father who was double world champion.
Jenson Button, James Hunt, Nigel Mansell, there's such an array of stars there.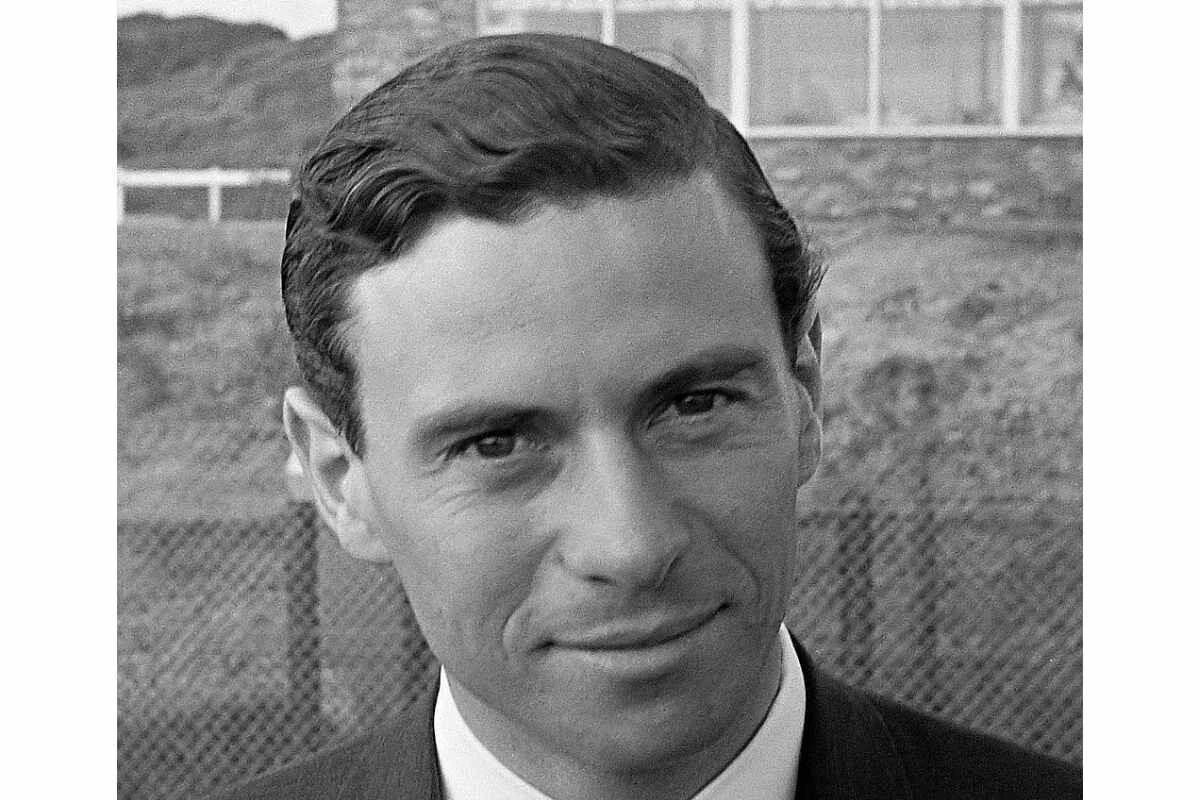 However, Jim Clark stands out for everybody. He's recognised as being the inspiration and the greatness of the great driver that he was. JYS - Jackie Stewart, champion so many times. And you can not, ever, leave out Lewis Hamilton because for me, Lewis, Jackie and Jim, what a trio, it's just remarkable. The ones I mentioned before then have been unbelievable stars but those three stand out for me.
Mick Schumacher has had it hard, I'm sure he'll be back though
Well, there's a little story that I'm happy to share, and that is that Mick Schumacher isn't named after his dad like a lot of people seem to think. Mick Schumacher is named after a person whose father, Michael, was in total awe of a sportsman who had won five world titles back to back with Honda and that is none other than Mick Doohan. As a result of that, and as a mark of respect, Michael Schumacher called his son Mick. There's a lot going on there and the respect is huge.
As far as I'm concerned, I was touched by it and the reason I was touched by it was because it can't be easy knowing that your father is not able to be part of the family, he's there but he's not there. I have my own view that I don't want to make public but my guess is that Mick showed elating compassion and the way he spoke about his father when the season was not going particularly well for him, he's been dropped for somebody else, and that's a tough decision, he has another fight to come back and to make his name, climb up that ladder again. I'm quite sure he will do it. Maybe it was the right thing that happened, but it touched me because I felt so much about Michael, I went out of my way to find him, give him his first chance in Spa, didn't last very long but that love for him still lasts and will always do so while I'm able to draw breaths.
I can't see Daniel Ricciardo replacing Sergio Perez at Red Bull next season
There's not a chance Checo Perez will be replaced by Daniel Ricciardo. Checo is a darling in that team. Remember what Checo does, he is brilliant foil for Max, he is strong, he can win when he needs to win, or when he has the chance and opportunity to win. There was a bit of a kerfuffle between the two of them, and the opportunity to be second in the championship was a different issue.
It's a perfect scenario for Red Bull, as it was for Michael Schumacher and Eddie Irvine. Irvine was happy, he understood the rules, he was being paid on the basis of what he agreed to do. I'm sure Checo is the same. He brings good sponsorship to the team, I doubt Daniel Ricciardo does, not to the same level as the Mexican can bring. The biggest thing Red Bull have is continuity. They will not want to change that. Ricciardo has been there before, he knows he doesn't have to be given special treatment, he knows how the team operates, the same people were there; Christian Horner and Adrian Newey. They're the key people in that team, Daniel knows them well but it would have to be as a result of a driver not being able to participate, but just to sack Checo, I don't see that at all.