Best Betting App for Football Accumulators
Online communities are popping up with the sole purpose of posting crazy priced accumulators and celebrating wins with a big, loud boom!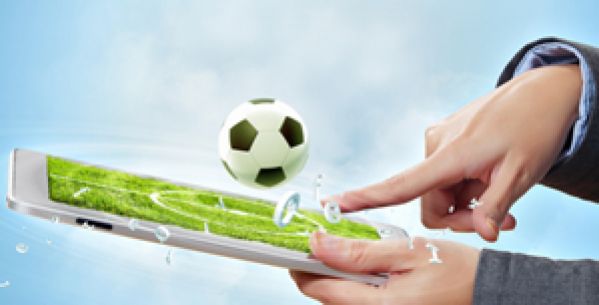 Footy accas are the most popular with horse racing accas offering greater frequency with racing taking place every day in the UK.
Naturally, the bookies are only too happy to oblige and accept bets.
it is typically small stakes (eg. £5) but multiple bets do offer the chance to win big, but as you know you do requires all legs to come in
Like anything, if you are looking for quality, you should seek the advice of experts.
Just as you'd go to a doctor if you had a nasty rash on your leg, for tips on which individual bets to add to your acca bet, you'll likely improve your chances by following what expert tipsters suggest.
On OLBG we have a full review of all the best betting apps for both IOS and Android, check out which is currently rated highest.
The OLBG sports betting tips app (found here for
Android
and
here for IOS
) also does a great job of this with the innovative
My Acca
tool.
My Acca Tool
Quite simply, this feature takes the guesswork out of building an acca.
Using a drop-down menu, you select what sports you'd like to include in the bet
This could be a single sport or a mixture of up to 22 sports on offer.
How many selections you'd like (between 1 and 12) and when you'd like the bet to take place, either today or tomorrow.
The app will then return an accumulator bet in accordance with these selections made up of the
best tips
recommended by the community's (boasting some 50,000 tipsters) most profitable tipsters.
Best Tips and Tipsters
For each selection, it tells you how many experts are backing it and how many are against it.
And what the combined LSP (Level Stakes Profit) of those
tipsters
are so you can judge if they are worth following the advice of.
In the example above, there is a tip backed by 3 experts, opposed by none with a combined LSP of 273.
That's an average LSP of 91 per tipster which is a very good success rate.
There is another tip backed by 2 experts, opposed by none, and has a combined LSP of 33.
Averaging just 16.5 each over 6 months, you may decide you don't have much confidence in this leg and run it again.'
Combined LSP' is the sum of the previous 6 months Level Stakes Profit (the profit if you were to back each of their betting tips with a £1 stake) for the experts backing the selection minus the profits of the other experts betting against the selection.
See what the experts suggest today - Install now by clicking below.
A Selection Of Sports On The App
Tapping the option to 'Select Sports' presents a list of sports that have tips by the most profitable tipsters (those with the highest LSPs).
The number in brackets indicates how many live tips there are for that sport.
You can select multiple sports to make a multi-sport acca spanning different teams, matches, leagues, and sports.
Then, the final step is to review the selection.
Choose your bookie from the list of available,
online bookmakers
(with best odds highlighted) and place your bet with the confidence that the most knowledge tipsters are with you!
The OLBG sports betting tips app is found here for Android and here for IOS.