In my first post on this subject which you can read here I described what a betting odds tissue is.
A betting tissue is something that bookmakers use and we need to understand bookmaking if we are going to profit.
Gradually I wanted to get readers forming their own tissues but before that, I think it's worth pointing out why we should do this.
A standard traditional approach to betting is to find an outcome of an event that we think will happen
A fancy if you will, and put money on that event occurring. It makes sense, doesn't it?
We think it will win, so of course, we back it!
There might be abstract rules on what we will or won't back "I fancy horse A, but I never back odds-on shots", but further analysis of the chances of our bet winning is ignored.
The important point here though is encapsulated in the following statement: For a bettor to be a winner in the long term the chances of each particular bet winning must be better than the chance implied by the available odds, on average.
Tissue Betting Guidelines
For a bettor to be a winner in the long term (anyone can get the odd winner short term).
Long term profits take hard work, determination and consistency.
1. The chances of the bet must be better than the implied odds.
2. If we take poor odds that are too short in comparison with the chance of the event occurring we are playing into the hands of the bookmakers.
3. That is the point of creating a betting tissue.
4. The only approach we can take is to attempt to assess the chance of a set of outcomes of an event happening on average and bet accordingly.
5. We will not get the assessment of the odds right all the time, but critical to understanding the nature of a betting market is the understanding that every outcome has a possibility of happening and that outcome must be accounted for.
6. Get these probabilities more right than wrong in the long term and you have the basis for good tissue pricing and, as a result, profitable betting.
What Are The Reasons For Differences Between Tissue Odds And Offered Odds?
Here is where I am going to start concentrating on horseracing as my subject, as its where my preferences lie.
The same principles apply just as well to any sport or betting market.
First, and most importantly, the bookmakers will constrict the book to create what is known as an over-round.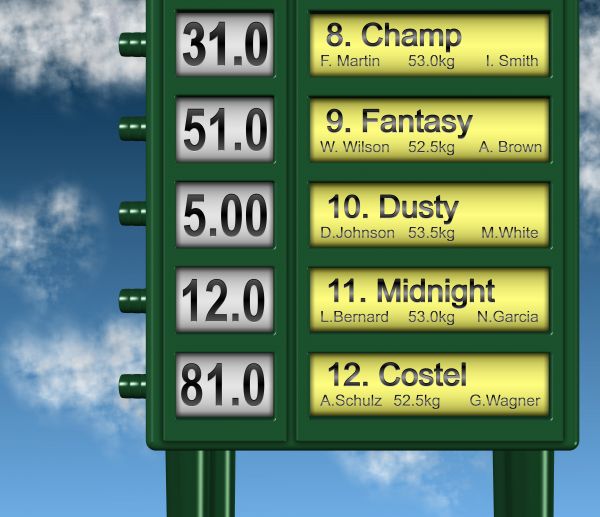 This entails shortening the available odds of one, a few, or more runners in the book so that the combined chances of all the options are over 100%.
This is a method of ensuring that, if the expected amount of money is staked on each runner, the bookie will profit no matter what the outcome.
Which runners are shortened depends on any number of external factors, if it is perceived that a particular outcome will be more popular than others then the bookie will price it shorter then it maybe should be (and as a result others in the book could be better odds).
Typical over-round values will increase the book to 120% or so, although this varies depending on the type of race, the number of runners, its competitiveness, or the risk that the bookie is willing to take on it.
Secondly, it is true that occasionally the bookies DO make mistakes, particularly when the markets are first released to the public.
There aren't going to be big ricks in the prices in every race, but the odds compilers are only human and occasionally miss the odd thing.
Conversely, if something seems a long way from your tissue price, it is always best to take another look and see if there is something big you have missed.
Betting Odds
All betting odds have an implied probability percentage. It is worth the shrewd punter understanding the relationship between betting odds and probability.
It is their job to get this right and they look at a huge amount of information in creating a book.
In a very real sense, you are not pitting your wits against the bookmaker (the common perception) but against the rest of the betting market.
As such you are unlikely to find much value by following the crowd in framing races and writing a tissue, and ultimately in betting.
This can work in many subtle ways but as a general rule I would say; try to challenge every assumption and don't be afraid of your conclusions. When we get round to forming our tissue this will become clearer.
The final thing that will distort the betting market in horseracing to some extent is the presence, or lack, of gambles.
Lots of money coming for a particular runner will obviously send the odds tumbling and the market can react by drifting others out, but it is also worth noting that the bookmaker's early odds have to be framed to allow for the possibility of gambles.
For example, a horse that might be a 20/1 shot, in reality, might be priced at 10/1 by a bookmaker if it is thought that it will attract market support towards the off.
When and if this support doesn't arrive, it will drift out to its "real" price. It is up to you how much attention you take of these types of horses, but I will usually try and assess what likelihood the gamble has of going off in that race and make some allowance for it when framing my market if I deem it necessary.
Why Create A Betting Tissue?
Simply, as long as a betting tissue is reasonably accurate, where there are discrepancies between our tissue and the available odds there are opportunities for bets.
They may not be on the most obvious runners, or one we particularly think has the best chance in the race, but (in theory at least) if the available odds are significantly bigger than the tissue odds then we are getting a "value" bet.
Homework - Pay Attention
In my next post, I am going to outline my method for forming a tissue but the first step of it is relatively easy so I'll put it up here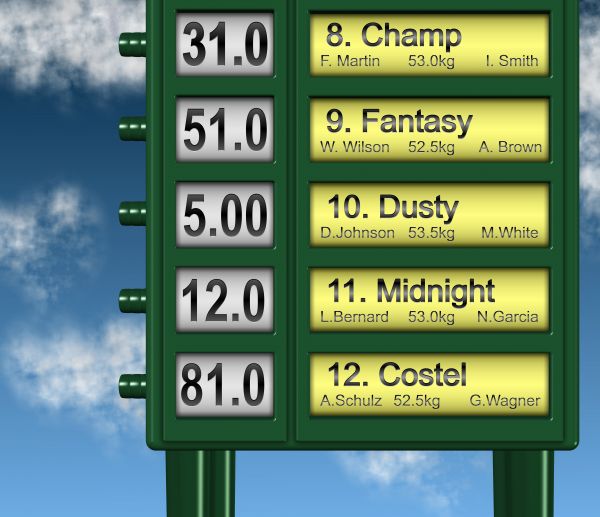 Pick a mid-range handicap (I usually find that the all-weather races are a bit easier to price up early as going is known) with about 8 or 9 runners scheduled for tomorrow or the day after and, before looking at the published betting forecast or odds, try to put them in order of likelihood of winning.
Which is the most likely winner and should, therefore, be favourite, and which ones are set to be big prices and have little chance?
Trying to assign odds to them is a more complicated process but I nearly always start by running through the field and ordering them in a basic manner on form, preference for distance, handicap mark, jockey ability and draw.
Have a go.
Post below if there is anything I can help with!