Before you open your Electric Spins Account
Full guide to everything you need to know before you click the link and sign up.
Latest Electric Spins Offer - Full Details
Take a look in the banner below for the current welcome offer here at OLBG when you register a new account at Electric Spins.
The offer is automatically checked and updated daily to ensure that what you see is what you get.
The free spins, or deposit match bonus for joining Electric Spins comes with some terms and conditions which you can see, however, we would recommend that you read the full terms to understand fully the criteria and any wagering requirement attached to the bonus.
We also recommend reading this full Electric Spins site review to ensure it has what you are looking for.
If you just can't wait, feel free to hit the banner below and register, it took me less than a minute to do so.
Full Electric Spins Casino Review
Electric Spins Slot Site Review Summary
If you enjoy playing online slots, then the Electric spins is a site that should be on your radar. This review covers my experience as a new member of the Electric spins and what I think of their games. It also covers banking options and withdrawal times above to help you make an informed decision about whether or not this is a good slot site for you.
There are many different websites that offer games but few can compare to the quality of the ones found at The Electric Spins Casino. With fast bank transfers, competitive welcome offers for new customers and an extensive catalogue of slot machine titles in all sorts of themes, there's something here for everyone!
This review is slightly different from other casino reviews on OLBG as there are no casino games available at Electric Spins. The clue is in the name, as this is a site exclusively for online slot games. So let's take a look at what's on offer once you have registered a new account, as a lot of the site is not available for view until you sign up
MOBILE SLOT SITE
So I began this review working on desktop, but things got sticky when I tried to go to the cashier and was asked to rotate my device. Well, that's a bit tricky with a desktop and multi-screen display, so off to the mobile app it is.
Good Range of Slot games
One of the first things I noticed on The Electric Spins website is that they offer a large range slot games [500+] with different themes. There are specific slots for players who like mafia-themed stories, those looking to gamble in space and even ones inspired by fairytales! You get access not just one type but all sorts so there's plenty to choose from, and they are organised in the menu with options such as:
Recommended Games
Daily Jackpots
Hot Games
New Releases
Scratch Cards
So on top of the slot range, there are also scratch cards that can be virtually played too.
The claim is there are 500+ slots to choose from, I'm neither going to argue with the claim or count them, but let's take a look through the categories
Daily Jackpot Slots
In total there were 34 Daily jackpot Slots available to play.
There is heavy presence of Red Tiger Gaming slots here, recently bought out by NetEnt Slots, these are generally medium volatility slots that can be both frustrating on bonus free spins round, or equally go crazy and pay huge bonuses.
The jackpots are hourly, daily and then there is the big jackpot that will land for someone, at some point in time.
Hot Games
Megaways titles and cluster pays are all the rage in the online slot land right now, and there is no shortage of options from one of the first classic megaways slots 'Bonanza;. The hot games section includes the IGT title Cleopatra, famous for it's Vegas casino positions, and the all time month on month most popular slot 'Starburst'
New Games
This is always my starting point when I play online slots, I want to see what the fresh and exciting new releases are. It has to be said that the majority of the title I was seeing here have been around for a little while on other casino sites, but there were a few I hadn't seen. So there was something fresh to try.
The first slot in the list was new to me however, The "Fluffy Favourites Megaways' is from EyeCon- not a title I am instantly drawn to I have to be honest, but it was the first view for me, so held up in the 'new' category.
Can't say I was impressed with the retro 80's slot sound effect or clunky graphics, but this is more about the developer than the hosting slot site.
Anyway, a nice selection of new titles in this category.
Scratch Cards
This is certainly not an area I would venture into personally, So I can not give a really in-depth view on how great the section is other than to say it looked rather limited with 5 scratch card options to choose from.
Responsible Gambling
Electric spins offer responsible gambling advice in the FAQ's section which is good to see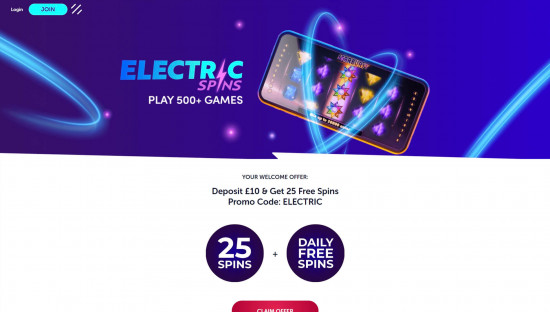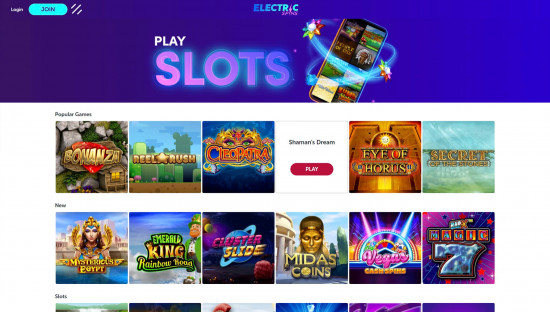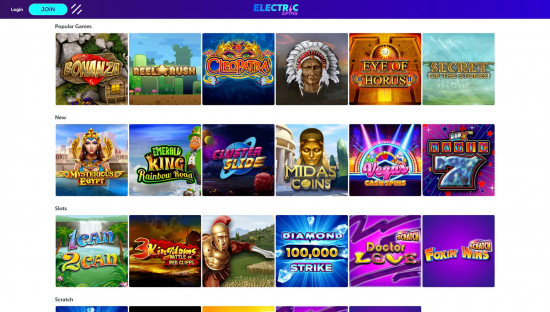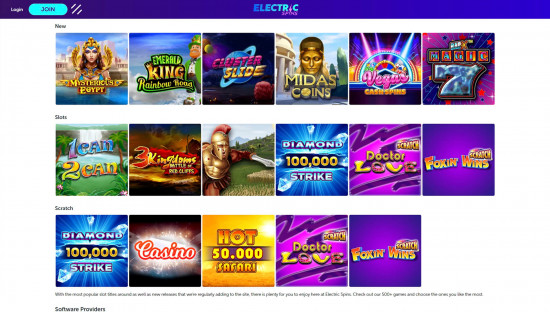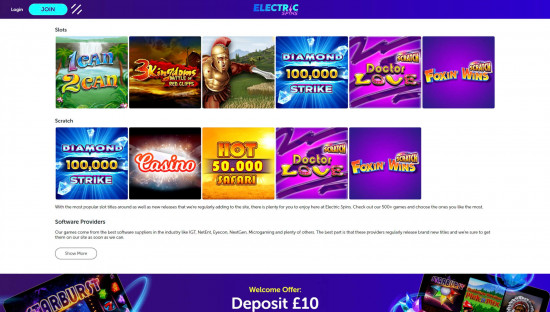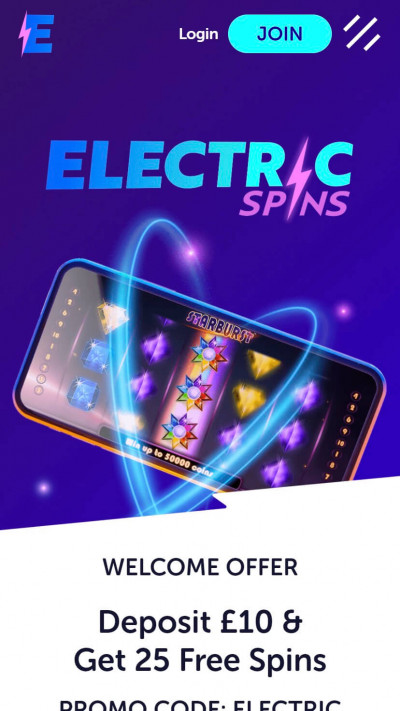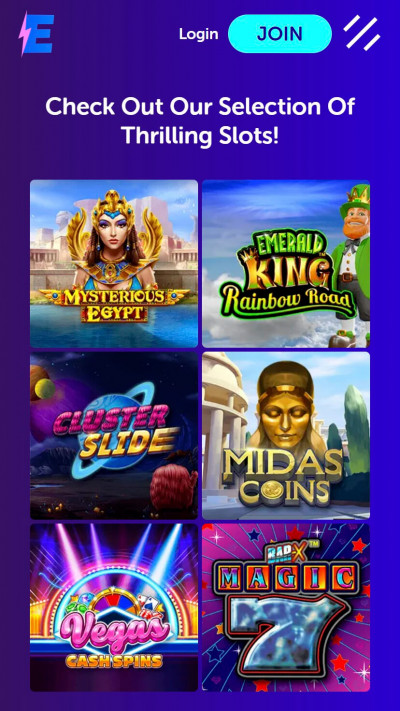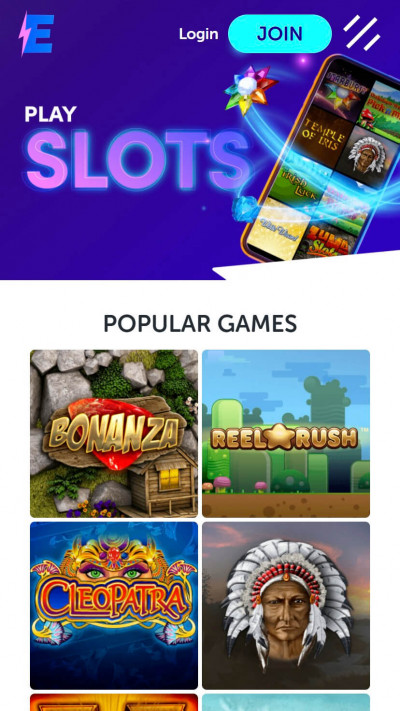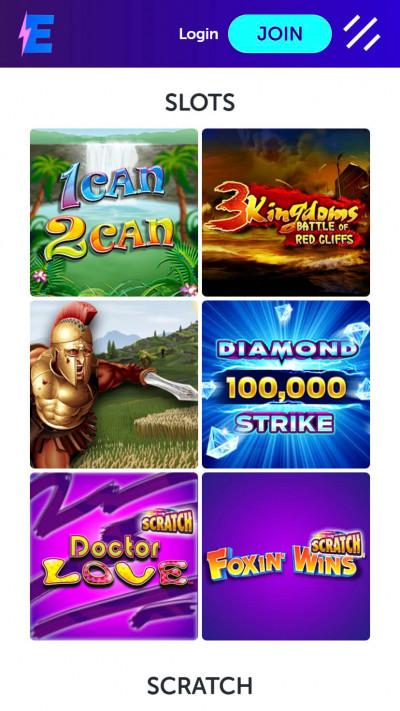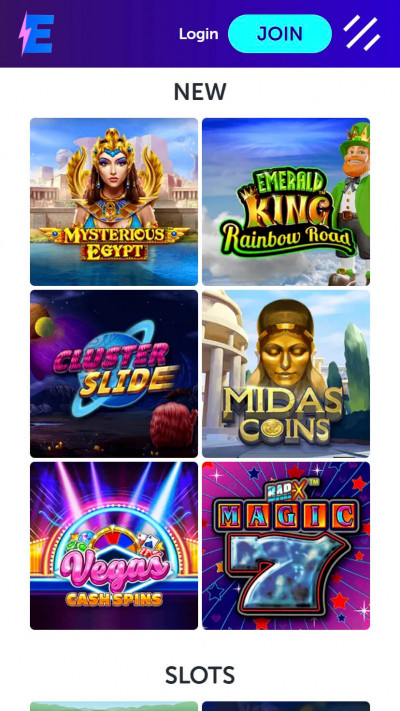 Electric Spins Info & Bookmakers Reviews
Check What Others Say About Electric Spins and Write Your Own Review
---
Bonuses are real. You can choose many deposit methods for withdrawals
---
Despite the fact that this is a new place, there is a very large selection of games. Also, I was pleased with the Welcome offer - 25 free spins.
There are no reviews with 3 stars yet.
There are no reviews with 2 stars yet.
1
"Dealing with Electric Spins"
---
Dealing with Electric Spins has been an incredibly frustrating and disappointing experience. I strongly believe that their practices are questionable and warrant reporting to the appropriate regulatory authorities. Unfortunately, they seem unwilling to disclose the identity of the regulator responsible for overseeing their operations, further adding to the difficulties faced by customers. One of the major issues with Electric Spins is their lack of transparency. It is astonishing that they refuse to provide information about the regulatory body governing their operations. This unwillingness to disclose such crucial details raises serious concerns about their integrity and compliance with industry standards. Customers should have the right to know who is supervising the company's activities and ensuring their adherence to fair practices. Furthermore, Electric Spins exhibits a complete disregard for efficient and customer-friendly processes. Dealing with the company is an absolute nightmare. Their processes are convoluted, inefficient, and seemingly designed to create obstacles for customers rather than providing a seamless experience. From my personal experience, it is evident that their procedures are plagued with unnecessary delays, poor communication, and a general lack of professionalism. The absence of clear channels for addressing concerns is another significant drawback. When attempting to resolve issues or seek clarification, the lack of responsiveness from Electric Spins is appalling. Customers are left feeling ignored and helpless, with no clear path for escalation or resolution. This kind of dismissive attitude towards customer support is simply unacceptable. Considering all these factors, I strongly advise others to steer clear of Electric Spins. Their refusal to disclose the regulatory authority overseeing their operations, coupled with their abysmal processes and lack of customer support, highlights a company that fails to prioritize transparency, accountability, and customer satisfaction. In conclusion, Electric Spins' difficult-to-deal-with nature, combined with their refusal to disclose the regulator responsible for overseeing their practices, merits reporting their practices to the relevant authorities. I strongly recommend potential customers to avoid engaging with this company until they demonstrate a commitment to transparency and improve their processes significantly.