In October 2012 I wrote a blog about how to turn £10 into thousands in 3 months, this bet was based on backing the over 0.5 goals in a match.
Sadly since I wrote the blog the odds have changed dramatically and it's very rare to find games at odds of 1/10 anymore.
Betting Systems Explained
If betting systems are of interest to you please visit the betting school.
What is a Betting System?
This blog is based on that but using a slightly different format.
I have been steadily looking at different markets, and although nothing is guaranteed to win you money as sporting fixtures can often bring very surprising results this bet can give you a decent return for a small outlay.
THE BET EXPLAINED
Instead of picking a game where there had to be at least 1 goal in it to win like in the other blog, this 1 is slightly harder but easy to place.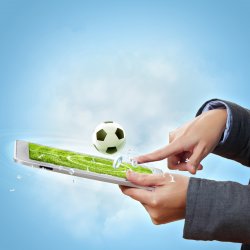 All you have to do is simply pick any team to score a goal, that's it, a penalty, a deflection, an own goal, anything just as long as they score.
The teams that score goals for fun are always very short prices for this bet but I have been looking every week for a while and you can back many teams to score a goal that are priced at 1/5 or better.
So start at £1 and simply find 1 team that will score every day and if all your prices are 1/5 and you last 30 days you will have won yourself a minimum of £237.39.
Obviously, your returns will be less if you pick worse than a 1/5 shot or better if you pick 1/5 or better.
RETURNS
Based on picking 1 team every day for 30 days priced at 1/5 you will have the following returns after a set amount of days -
8 days - £4.30
16 days - £18.49
24 days - £79.50
30 days - £237.39
I know there are many cynics out there who despise bets like this and say the bookies just love them,
I am not saying you have to try and go 30 days, you could always try and do it in batches of 7 days if you want and withdraw your stake.
Let's say you wanted to bet a fiver at a time, if you pick 7 x 1/5 shots for a fiver you will win £17.92, simply deduct your initial stake and play with the £12.92 the following week.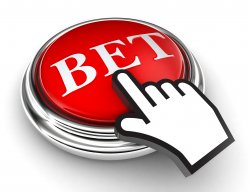 Placing £12.92 on 7 x 1/5 shots would win you £46.29.
Again deducting your stake (£12.92) would leave you with £33.37.
Placing £33.37 on 7 x 1/5 shots would win you £119.57.
Recently we have read stories about punters picking 15 or even more matches and getting them right and winning a small fortune, although it's very difficult to win with these bets its' certainly not impossible
POSSIBLE TEAMS
Looking solely at the 4 English divisions playing this Saturday (Jan 18th) there are a total of 43 matches being played, that's 86 teams.
Just looking at the 7 Premier League matches and the 14 teams, 10 teams are priced at 1/5 or shorter (Using Paddy Power prices)
These 10 teams are -
Sunderland 1/3
Southampton 2/9
Fulham 4/5
Crystal Palace 1/4
Stoke 4/9
Cardiff Evs
Norwich 1/4
Hull 2/5
West Ham 1/4
Aston Villa 8/11
These are just the teams in the English Premier League.
As we know you can now bet on almost any league and all of the bigger European leagues (Spain, Germany, Italy, France plus others) have plenty of markets available on those games.
On the non-Premier League days there will be fewer games to pick from but still enough to choose from.
You can check the next set of games via the OLBG Football Tips Pages.