Keeping your own Match Ratings and using them to Predict Results
I've been keeping records of my own match ratings for each Premier League game this season.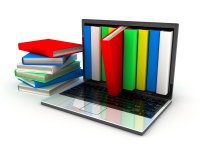 It's something I've been meaning to do for a while and something I know that plenty of successful and strategic professional football bettors do.
My 'system' is quite simple really. I give a team marks out of 10 for their match performance.
By match performance, I do not mean how good the final score was for them instead I mean how well they played.
They could play well and be extremely unlucky and lose 3-0, it happens; and quite regularly too.
You can check the betting school article on pointers for assessing football form.
How the strategy works
The main idea of this is to help me when I'm looking at the form for upcoming fixtures.
Results do not always tell the story, pretty often they are not a fair reflection of the game and I find that teams that are playing better than their results suggest will regularly win games but you'll overlook them because they've lost a few games here and there and are showing inconsistent form.
You don't need to watch every single game to give a team marks out of 10; in an ideal world you would but that's not realistic.
Football Form Assessment
The betting school has a brilliant article on all aspects of football form. It goes a long way in explaining what to look for when trying to make winning football bets.
Football Form Article
As a fan of the Premier League, in general, I watch plenty of match highlights, Match of the Day and 3 or 4 live games every week and I find that this is more than enough to keep these records effectively and make a fair judgement.
Using it to predict match results
With each game given marks out of 10 I then total up that team's points for the season.
I then compare the ratings of the teams playing each other and come up with a prediction.
If one team is leading by 10% (reduced to 5% after 10 games) or more than the other then I select them to win the game.
If the two teams are within 10% (reduced to 5% after 10 games) of each other then I select the draw.
This is another area where I think this strategy could excel and already has for me.
People do not bet on the draw enough, it's a well-known phenomenon, and I think being persuaded to by the match ratings pointing to a close game is a good thing.
Do Not Ignore The Draw
The draw odds often offer some betting value because the bookmakers know the majority of bets will be placed on a team winning.
It could also help you avoid backing weak or under-priced favourites.
Keeping Match Ratings for more obscure divisions is evidently much harder but it can be done for the likes of the Championship which has a weekly highlight show and plenty of match reports and media presence.
How it's affected my betting
After 10 games I may begin to remove the Match Ratings for any game older than that as teams fortunes and abilities can and will change over longer periods of time.
I will see how the Ratings fair for the next month and then re-consider if they are struggling to show good prediction figures.
Update: I have kept in all the Match Ratings for the whole season as the system seems to be yielding success.
It would be unfair to judge your predictions and their accuracy too crudely.
Just because Norwich are having a good season and playing well doesn't mean you have to back them to win at the Emirates, for example.
Rather I like to choose my favourite predictions each week and back those (which is usually in the region of 4 or 5 matches) Match Ratings of which compliment my own perception or gut feeling on the game and all other factors well.
That being said the system is showing a great profit figure overall when including every game in the Level Stakes Profit (LSP) total.
The key to all of this is that it is based on opinion and if you are too biased in your judgement it probably won't give you any good results in your betting but I feel that it helps clear the mind to get things down on paper or spreadsheets.
You may well look at a fixture and decide that your Match Ratings have no bearing on your prediction whatsoever and that's fine.
I strongly fancied a team to beat their opponents last weekend even though my match ratings pointed to an away win.
All in all, I think it can have a good part to play in your betting research alongside checking the form and team news and it only takes a couple of minutes to do.
Update: Considering how unpredictable pundits are calling this season then I think that figure is quite remarkable.
At this stage, it could still be a fluke and without a few big priced winners that profit would not be so great but it's promising nonetheless.
Additional Information - Expected Goals (XG)
Since this blog was written XG has come into the game. Expected Goals are another metric to add to your football form assessment.
Expected Goals Discussion