There are loads of options if, like me, you like to bet on goals in football matches.
Compared to betting on match winners it seems more scientific in a way.
The betting school article on how to assess football form gives readers further understanding of the beautiful game.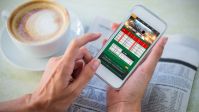 Goals Betting
We justify betting on such markets as over/under 2.5 goals by looking at the form of the sides as well as their records over the season and find reasons to back either the over or the under.
The bookies have access to the same stats that we do, though, and they price up the games accordingly, as well as, of course, giving themselves a nice little margin.
There's no doubt it's completely sensible that they offer varying odds in this market.
Surely it is obvious that a game between West Brom and Swansea is far more likely to be under 2.5 goals than over.
Just like a game between Man City and Everton is far more likely to have over 2.5 goals than under.
Football Goals Betting
Can your knowledge on a team or game usurp the bookmakers who have to price up 000's of games?
This is an example using one of the most popular markets around, probably because it is easy to understand the statistics, the styles of certain sides, which makes it easy to form an opinion and place a bet.
There are other markets, though, which the bookies seem to think rely purely on chance, and hence we find odds that are set in stone,
I did a piece in the past looking at the 'highest scoring half' market, looking at which sides score and concede more in the second or the first half, and then working out which direction to go with our bets.
A more interesting idea, though, comes in the form of another market which the bookies have priced up as if only Lady Luck has any impact on the result.
We're not limited to only backing over/under 2.5 goals, there are variations of this but there are also possibilities in terms of backing an exact number of games in a match.
We can back a precise number of goals, or we can back matches to fall into certain ranges, such as
0-1 Goals
2-3 Goals
4+ Goals
Games involving sides like West Brom will see smaller odds for the 0-1 goals bet, while games involving Man City will see smaller odds for 4+ goals in a game.
If you want to bet that there will be either 2 or 3 goals in the game, though, we almost always see the same price being offering, a price just over even money.
This varies very little, in fact, this weekend's Premier League games see 9 games at the best price of 2.05, and just 1 with 2.1 - very little variation.
Not Over Or Under 2.5 Goals Again!
Dig a bit deeper and you will be amazed at the number of goal options available at the biggest bookmakers.
But does that mean that all sides are the same and that all sides are having as many games with 2 or 3 goals as they are having games with any other amount?
The answer is a resounding NO! and this is the basis for my new betting system.
I've looked at all the games played by the Premier League teams this season, and worked out a load of percentages.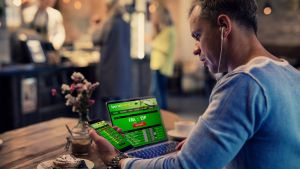 This given me fair odds we should expect to see for there to be 2-3 goals in a game, which vary substantially - as much as, if not more than would be the case if looking at over/under 2.5 goals.
This has given me the platform to hopefully find solid value picks in this market for each set of Premier League fixtures for the remainder of the season.
Your Choice Of Goals Bets
Below are some football stats and odds showing the variations between different games, and how selecting a suitable game and suitable market can result in better returns.
In the 2019 -20 EPL season
Over 1.5 Goals -80%
Over 2.5 Goals - 52%
Over 3.5 Goals - 28%
Exact Goal Betting
West Ham v West Brom
2 goals Exactly @ 3.5
3 Goals Exactly @ 4.33
4 Goals Exactly @ 6.5
Brighton v Man Utd
2 goals Exactly @ 3.75
3 Goals Exactly @ 4.0
4 Goals Exactly @ 5.75
Man City v Leicester
2 goals Exactly @ 5.00
3 Goals Exactly @ 4..00
4 Goals Exactly @ 4.75
Below are the 2-3 Goal Betting Odds.
West Ham v West Brom 2-3 Goals @ 2.05
Brighton v Man Utd 2-3 Goals @ 2.1
Man City v Leicester 2-3 Goals @ 2.4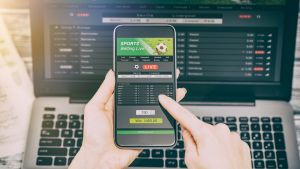 Don't be forced just to stick to over/under 2.5 goals,
Look around and see if you can find more value now that more football betting goals bets are available.
Check out all the football betting articles on OLBG and good luck with your goals bets.
Thanks for reading, you can follow me on Twitter @DanBradleyTips