Football Tips - The Top 10 Football Tipping Markets
This blog is going to be the first in a range of blogs covering the wide and varied area of Football Tips, covering the top football markets, football tipping strategy, and how to assess football form.
We will discuss if you can make a profit from football tipping and many more different areas as the season goes on.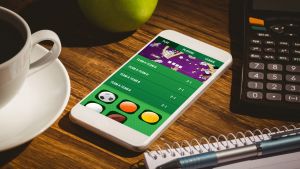 I'm starting with this blog discussing my views on the Top Ten Football Tipping Markets from within what is admittedly an incredible, unbelievable range of football betting markets.
There are up to 200 different types of bet available on any given match, anywhere in the world.
I've been punting on football for nearly 20 years, I've been posting football tips and discussions on-line within various websites and forums such as OLBG for the last 15 years.
I've had my work published in a book and I spent 4 years working for bookmakers including at football grounds on match days, so all my views posted are based on my collective experiences.
Football Tips - The Top 10 Football Tipping Markets
The Top Ten Football Tipping Markets I'm going to discuss are my own favourites as a punter and tipster,
The ones that I feel I've personally witnessed football punters take most interest in and get the best results from,
Admittedly this list could have been 20+ as the choice is so massive but my experiences tell me the 10 football bet types posted are the ones to concentrate on.
Euro 2020
The bookies should be at their most generous with boosts, offers, and specials during Euro 2020.
Euro 2020 Betting Boosts
Hopefully, this blog and those that follow in this series will help add interest and give you betting options to consider.
Just to make you aware that you can have betting fun in different ways, with fun the keyword, it's not about wanting you to bet more, just consider betting in different ways to possibly improve your betting experience.
Full-Time Match Result - Home, Draw or Away
The Full-Time Match Result market is simply tipping/betting on whether there will be a Home win, A Draw or an Away Win when the Full-Time whistle blows in any given football match.
Home Win, Draw or Away win are the only 3 possible results for a football match and bookmakers provide odds for each of those 3 outcomes example odds.
Arsenal vs Tottenham = Arsenal 3/5, Draw 3/1 and Tottenham 17/4 -
If you so choose to bet on the Full-Time Result you get those odds stated for your chosen option.
Correct Score
Correct Score punting/tipping is something I do enjoy doing as an added bonus bet to go with the standard Full-Time result bet.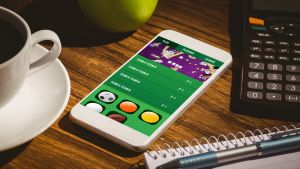 You simply have to predict what the Correct Score will be at the Full-Time whistle.
Correct Score odds do vary depending on the relative match odds of the specified teams involved
E.G Arsenal to beat Tottenham 2-1 is 8/1, Tottenham to beat Arsenal is 18/1.
Arsenal are strong favourites to win the match so that's why they are 10 points shorter and therefore in theory much more likely to win 2-1.
The great element to Correct Score bets is you can do them as straight Win Single bets or you can combine several scores together in multiples such as lucky 15's and lucky 31's,
You can have a lot of fun and potentially win very big from small stakes with these bets.
First Goalscorer/Anytime Goalscorer
First/Anytime Goalscorer bets/tips are exactly what they say they are, nominating the First Goalscorer option simply going for who will score first,
Anytime Goalscorer option is nominating a player to score at any time during the game, whether it be the first, 2nd, 3rd goal etc
The First/Anytime Goalscorer bets will carry set odds depending again on the relative odds,
Sanchez to Score 1st might be 5/1, Sanchez to score anytime could be 5/4.
Again these are excellent fun bets as you can either do them as straight Win singles or combine then in other First/Anytime Goalscorer multiples just as you can with Correct Scores.
Scorecast/Anytime Scorecast
Scorecast tip/bet is where you nominate any given game to have a particular 1st Goalscorer and particular Correct Score as one combined bet
E.G Sanchez scores 1st & Arsenal 2-1 at set odds of approximately 33/1.
Anytime Scorecast is where you nominate any given game to have a particular goalscorer scoring anytime and a particular Correct Score as one combined bet for set odds
E.G Sanchez scores anytime & Arsenal 2-1 at odds of approximately 12/1.
Scorecast/Anytime Scorecast bets are great fun added interest bets to consider because you can have great returns for very small stakes,
Yes it's harder to win than just having either a nominated scorer or correct score but the combined odds can definitely add value.
Under/Over Total Goals Bets
Under/Over Total Goals bets are becoming more and more popular and quite simply they are bets where you go for either Under or Over a nominated Total Goals
2.5 goals is the standard with set odds on offer for Under and Over options.
These are great bets to consider if you find it too difficult to predict with confidence what the result will be but have a strong belief either way if there will be goals or not.
Both Teams To Score
Both Teams To Score bets like Total Goals bets are becoming more and more popular and quite simply these are bets where you predict whether Both Teams Will Score or not, with set odds given for YES and NO options.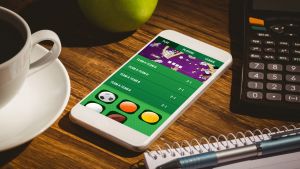 These are great bets to consider if you find it too difficult to predict with confidence what the result will be but have a strong belief either way if there will be goals or not,
E.G if you believe it could be a 1-1 or 2-1, either way, match then Both Teams To Score YES would be a great option.
On the flip side if you feel it could be 1-0 either way then Both Teams To Score NO would be a great option to consider,
Both Teams To Score bets are getting more popular as punters do them as win singles and put them together in multiples.
Please check out the BTTS article via the betting guides.
Handicap
Handicap betting is an ever increasingly popular option in football betting and the simple idea is you nominate a team to win by a given Handicap mark example -1 goal and you get rewarded at set odds for whichever Handicap option you choose.
An example is Bayern Munich are 2/5 to beat Arsenal in the Full-Time market but Bayern Munich are 10/11 to beat Arsenal with a -1 Handicap, t
To collect on this bet Bayern Munich have to beat Arsenal by more than 1 clear goal ie 2-0, 3-1.
There is added risk to taking the Handicap bet hence the better odds of 10/11 compared to 2/5
The Handicap option gives a better value option if you are confident a team can win by a few goals.
Handicap bets are great bets to consider when a fixture looks one-sided.
Double Chance
The Double Chance market is where you can combine 2 potential match outcomes together at combined, reduced odds and there are 3 potential options in the Double Chance Market for every match:-
Home win or Draw, Away win or Draw and Home win or Away Win -
E.G It is 1/11 that Bayern Munich win or Draw, it is 2/1 that Arsenal win or Draw, or you can have Arsenal or Bayern to Win at 2/11.
I find the Double Chance market a particularly good market to tip/punt on when the betting market suggests the game is 1 sided with a very short price favourite but where I feel the Outsiders have a better chance of getting a result than the odds suggest.
The Bayern Munich vs Arsenal game highlighted is a great example because if you believe that Arsenal can win or at least get a Draw in Munich then that Double Chance option of Arsenal or Draw at 2/1 is well worth consideration.
Half Time/Full Time
Half Time/Full Time betting market is one which offers 9 potential outcomes of betting on what the Half Time and Full-Time result will be.
The 9 potential outcomes have set odds for each specified game.
The 9 Half Time/Full-Time options are:-
Home/Home
Home/Draw
Home/Away
Away/Away
Away/Draw
Away/Home
Draw/Draw
Draw/Home
Draw/Away
E.G if you fancy Bayern Munich to be winning at Half Time and Full Time ie take the Bayern/Bayern option you would get 10/11 as oppose to the 2/5 for the Bayern Munich Full Time win.
The Half Time/Full-Time option is another different idea to consider, it is tougher to win as you are predicting 2 outcomes but as the example shows you get improved odds.
Multi Scorers
Multi Scorers betting market is one that is growing all the time and it is where you can tip/bet on nominated players to score 2 or more and 3 or more goals in a game at increased odds instead of just going for the anytime scorer markets.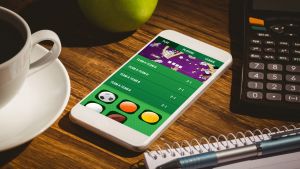 For example, if you believe Alexis Sanchez can score 2 or more goals against Bayern Munich you can get 20/1, if you feel he's can score 3 or more then it's 100/1.
In many ways, the Multi Scorer market is an excellent one to consider for the same reasons as the Handicap Market.
If you feel one team will massively dominate and therefore likely to score plenty of goals then there is an improved chance a player will score more than 1 goal in that game.
The Multi Scorer market is effectively a Handicap Anytime Scorer market.
Conclusion
They are my views of what I feel are the Top 10 Football Tipping markets and the ones which I feel punters show the most interest in and offer the most to punters,
I feel they are worth consideration and I hope you find the views posted to be interesting and useful in some way.
The key to remember is it's not about saying to have a bet in every available market, it's about being aware of the various markets, considering what's available and then making a decision as to what bets you feel are worthy to add interest and adding something different to your overall betting experience.
All thoughts welcome would be great to know what your favourite football tipping/betting markets are and why, which markets have been successful for you, post your thoughts here, within the forum on OLBG or to me on Twitter @tbuckleythinks