The aim of placing a bet is to win.
Punters may throw about terms like "it's a bit of interest" but ultimately if you part with your hard-earned cash you are hoping the selection you make will provide you a profit.
Any winner is satisfying but nothing feels better than after studying the form a long-odds shot that you've backed goes in.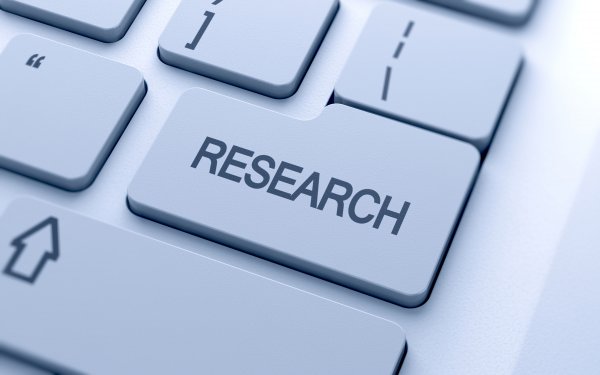 You've gone against the grain, you've upset the odds (although you've probably made the bookmakers happy as they'd rather pay a few outsider backers than numerous favourite backers) and you've made a very tasty profit!
Every heading below is related to you gleaning a certain amount of information, and horse racing form study will be needed to find these longshots.
I'm not a huge believer in systems but I do believe a set of rules can be established to help find the right types to back. This applies to multiple sports and betting markets but for the purpose of this blog we are going to concentrate on horse racing.
What Is A Longshot?
Is there a certain price or situation that sees a horse become a so-called "longshot".
In a seven runner handicap, the outsider might be 16-1 which could be considered an outsider (and for the purpose of that race, it is) but even then the odds are saying that that horse could win this type of race once in every sixteen attempts. It doesn't sound quite as hard as the odds suggest.
What I would say is that the price has to be long enough to make it a profitable each-way bet.
Longshot
Defined as an entry in a horse race that only has a slight chance of winning.
By profitable I mean it still delivers a good return even if not winning and only placing. For me, that starts at 20-1 where even a fifth of the odds each-way returns in-effect a 4/1 winner (although your stake would be lost on the win bet).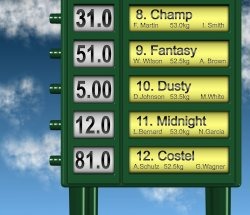 It's my belief that the best types of races to find these types of prices, with selections that can have enough of a reason to outperform their price, is in handicaps.
That's not to say you can't find longshot winners in graded, group, listed, conditions or maiden races but handicaps give you a bit more information in terms of handicap mark, weight carried and class of race.
Understanding Why A Selection Is Such A Big Price
There are plenty of reasons why a horse can be a big price. What you need to remember is that the price represents certain things. Some of them we can work around, some of them we can't.
With regards to the latter, the simple truth is some horses just aren't any good. If they have never won, or never placed, in several runs, with several different changes being made (trip, class, dropping handicap mark, change of stable) then it's hard to believe that all of a sudden the penny will drop.
But overall, there are many factors to what makes a longshot:
1, Recent form. This can be broken down into form of the horse, form of the yard and form of the jockey. I would state the form of the horse itself is most vital but if a yard is really struggling it can be a big factor for some.
2, Class Of Race. Are connections trying to run before they can walk? Are they just taking a shot at a race for the day out and the pride of being involved in a very good race? Has the handicap mark shot up and they've got to aim higher?
3, Nature Of The Race. If the race is a 30 runner, big field handicap then big prices are unavoidable. The natural odds for each runner are 30/1. Obviously the bookies aren't playing to give us our money back. This isn't a pool. But, as the horses that are popular are much shorter than their natural odds, so many will go longer, or at least, be near their natural odds.
4, Money Going Elsewhere. Does the race feature a hot favourite? Or is there a gamble going on involving another horse? Sometimes the market focuses on a certain horse or horses and others are forgotten.
5, Other Factors. Sometimes the reasons aren't so apparent but something that always strikes me is that smaller stables will often see their runners not get as much respect from the market. Sure, Willie Mullins is a master trainer but just because a yard with only five horses in training is taking him on, it doesn't mean they can't have a very good animal on their hands (of course, the opposite also applies). Long absences or a return from an issue can also have an effect on price.
Processing The Information
So, we know the above. Some, or all can apply to a horse lining up in a race so how can we narrow it down to the ones who might be able to outrun their big prices.
Considering the factors we've already gone through here are my "rules" to finding a horse that could be overpriced in a handicap.
1, Is There A Valid Reason For Poor Recent Form? If possible try to watch as many of the recent races as you can.
There are various avenues to do this such as the Jockey Club website or Attheraces.com (which also give the option just to watch the finish of a race).
The latter allows you to find replays on horses via the race card which is a useful tool. Obviously, that can take time but you can also use the write-ups from several sites such as Racing Post (I find their mobile app an excellent tool and very easy to use).
From that has a horse had a few hard-luck stories? Has it being hampered? Boxed in? Brought down/unseated? Do you feel the jockey has eased up too early? Or has it kept bumping into a very well treated individual? Are the standard of races it has been competing in of a high level? If you are consistently competing at the top end it is harder to win and place consistently. Has one or more of these factors happened several times?
You also have to accept that horses are animals and sometimes on a race day it just doesn't happen for them? Maybe they don't feel up for it or just haven't had a brilliant prep. Maybe conditions have changed late on and gone against them. A bad run or two can be forgiven. If they're all bad runs it's likely it's just a bad horse, but if one bad run is squeezed between two performances where the mop didn't flop the horse's way then maybe it does have a chance at a price that fits what we are looking for.
2, Has The Horse Done It Before? One factor I do believe can really help punters if a horse has done something before. It'll be a long price for a reason of course. Most likely it's out of form or has shot up in the handicap but two factors must come into your reckoning for finding long priced selections. If a horse has won a certain race before and is back again there is no reason it can't do it again. Connections will often be building up to a certain race and if poor recent form has helped the mark drop back down to a realistic level then there is no reason why a certain time, place and race can't see a horse repeat a success.
Course form would be included in the above but in general, it's always worth looking at a horse that responds well on a certain course (or even running in a certain direction).
One final note is to always be aware of conditions. If they change late - i.e. heavy rain changes the going from good to soft very quickly - then the market can often take time to react and if you can find a horse that will take advantage of the change of conditions you can be ahead of the game.
3, Making Life Easier? A drop to a winning handicap mark will always get a punter thinking although for me if they've proven to be consistent at a certain handicap mark (by this I would say I want to see more than one performance of note off of a certain handicap mark) then if they find themselves there again and are the right price...
Is a horse dropping in class? It can be a factor but I do feel it's not enough on its own to be a reason to go in on a selection. Can they win off a high weight (often they'll be at the top or near the top of the weights if dropping in class)? How does the previous form in higher class races read? Have they bumped into a couple of well-handicapped types? Have they finished closer than previous results suggest? If so, this factor has more weight to it.
4, Does It Meet The Trends? For bigger races, they'll usually be trends you can follow. A certain rating/weight/age etc does well in the race. On OLBG there are some excellent trend blogs by the likes of Micko70 and RobMull and I can only recommend you always check them out. They certainly do a good job of whittling down fields for readers.
5, You Feel The Market is Wrong? The market reacts to what punters are doing and liabilities but if you feel the hot, odds on favourite is compressing the market and making others longer in price than they should be then that can produce a price for a horse you like that is tastier than you feel it should be. Don't complain, just take advantage!
Do consider why that favourite or market mover is getting backed though. If the money is right it won't matter how much you feel your selection is overpriced.
Backing That Longshot
One advantage punters do have nowadays is the information at hand on the internet. There are odds comparison websites and plenty of competition in the market looking for your business.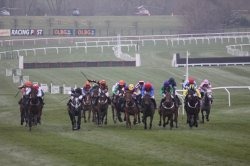 In bigger fields look for bookmakers paying extra places.
SkyBet often does an extra place race on a daily basis and for big field handicaps will pay as much as 6 places sometimes.
However, be aware they can sometimes be a bit shorter on price, the extra places are often reliant on a certain amount of runners so non-runners can change the T's and C's.
They are usually only a fifth the odds for a place as well so sometimes it's worth risking a better price for lesser place terms but that would depend on how strong you feel the chances of your selection are.
Bet365 will often offer an extra place or enhanced terms on certain races and will usually go a quarter the odds for places on big field handicap races but the maximum they'll usually go is five places.
PaddyPower is another that usually offer extra places on big field races.
The key is finding the right terms.
Do you want as many places as possible?
Does better each-way terms attract you?
Who offers the best price?
Do you want 28/1 and 6 places from 20 runners at a fifth the odds or would you rather have 33/1 and 5 places at a quarter the odds?
Me, it's likely the latter but finishing sixth would be a little frustrating!
And Don't Forget...
Finding longshot winners and places on a regular basis isn't easy.
You'll get plenty of selections which run like a longshot but I do believe if you consider the above in this blog and spend the time gathering and considering the information, you can improve your ability to find some attractive priced places and winners.
As always feedback and comments are welcome. Please feel free to check out the other HorseRacing blogs on OLBG.
Also, be sure to check out the Horse Racing Discussion Forum where the latest happenings in racing are discussed as well as betting tips and advice and also be sure to check out the Horse Racing Tips page.
You can follow me on Twitter @ChrisJBrophy