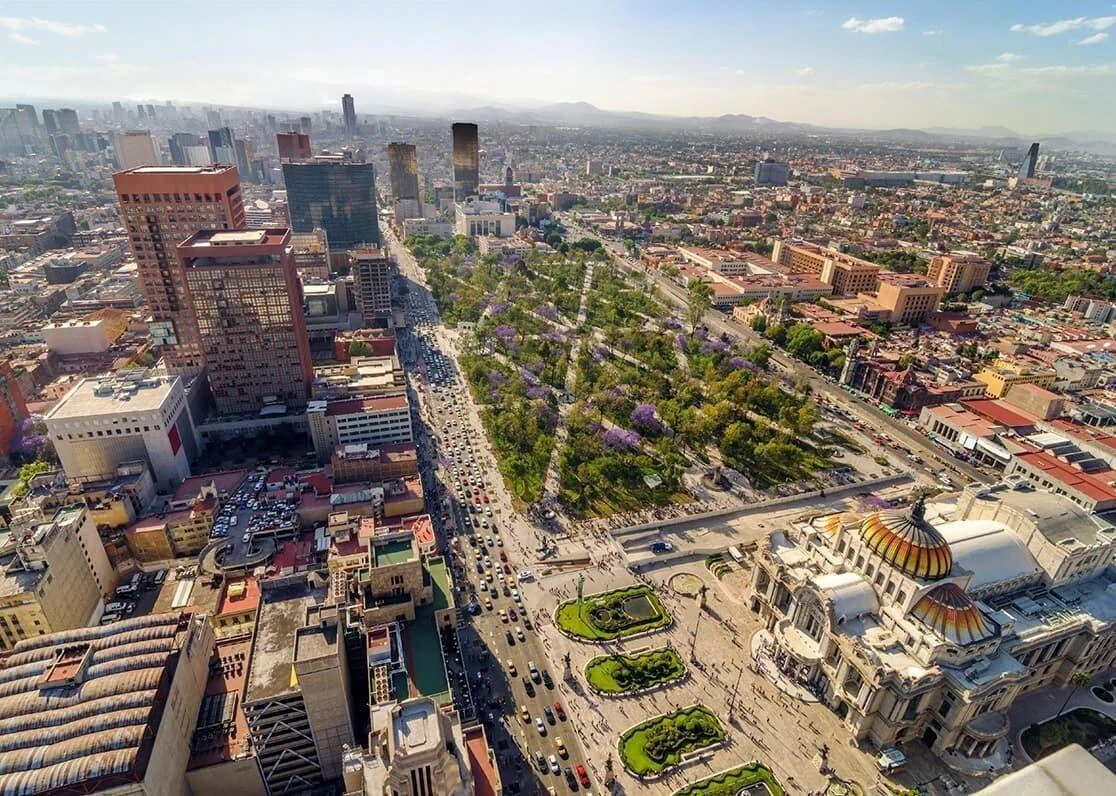 Jess Kraft // Shutterstock
- Population: 9.21 million
- Current teams: None
- Leagues with expansion potential: NBA, NFL
The NFL has been hosting games in Mexico City since 2005, when the Arizona Cardinals played the San Francisco 49ers. After an 11-year gap, American football came back to Mexico's capital, and games were played in 2016, 2017, and 2019 before taking a two-year hiatus because of the COVID-19 pandemic.
In 2022, the teams that started it all faced off again, and buzz regarding Mexico City acquiring its own NFL team picked up again. The league has a reported market share of more than 20 million in Mexico. That, paired with its proximity to the U.S., makes it the perfect place to start international expansion.
The same can be said for the NBA. To date, 31 games have been played in Mexico City, and during the 2021-22 season, the league added a G League team, the Mexico City Capitanes, to the North American metropolis. While commissioner Adam Silver has been hesitant to discuss expansion plans, he made a case for Mexico City acquiring a team during a press conference in December 2022.
"There's no doubt we will be looking seriously at Mexico City over time," he revealed, noting that the city is "doing all the things necessary to demonstrate to the league that ultimately we may be [in a] position to house an NBA team here."