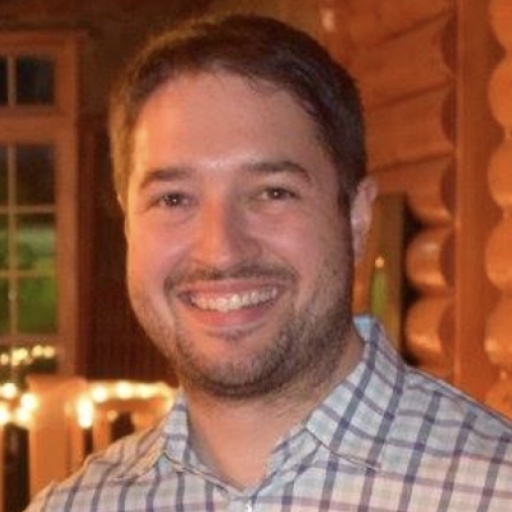 Michael Calabrese
OLBG US Content Manager
Experienced sports journalist, College sports expert and broadcaster, hailing from Pennsylvania
---
Mike Smith is a former American football coach who served as the head coach of the NFL's Atlanta Falcons from 2008 to 2014. He became the franchise's winningest head coach and won 2008 NFL Coach of the Year Award by the Associated Press and Sporting News' NFL Coach of the Year Award in 2008, 2010, and 2012. He also worked as the defensive coordinator for the Jacksonville Jaguars.
Here he talks to OLBG about the draft.
Which of the top quarterback prospects do you rank the highest in this year's draft?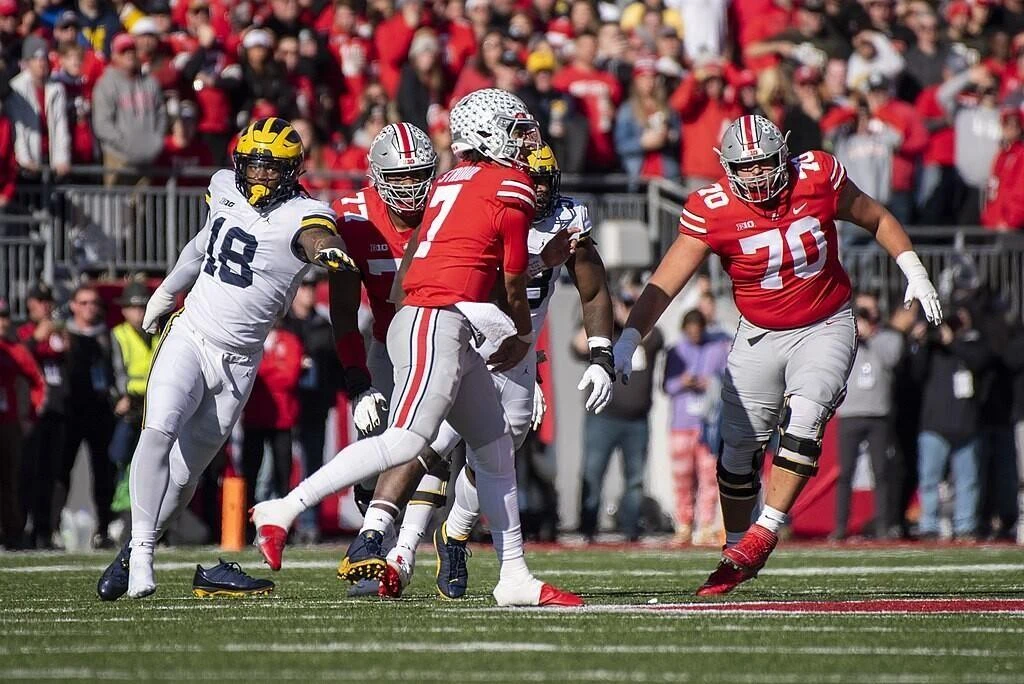 Maize & Blue Nation, CC BY 2.0 , via Wikimedia Commons
On C.J. Stroud
"Most people are saying it's a foregone conclusion that Bryce Young is going to be the first pick in the draft."
"But C.J. Stroud is my number one quarterback. He's got great size, he's only a two-year starter which concerns some people, but he's most accurate quarterback in the draft and he doesn't throw interceptions. He's got a super strong arm and there's a lot of upside with this kid because he's 21 years old. He's a pretty good scrambler, he creates, and he really did that in the semi-final game against the Bulldogs."
"Those two guys are going to be 1 and 2."

On Bryce Young
"Bryce checks all the boxes, except one big one in my mind and that's his height and build."
"He is not 5ft 11, he measured in at 5ft 10 and 1/8th at the combine. He's got the arm strength, very accurate, great awareness, great mobility. He has all the things you want in a quarterback except one, and that's height."
"You've got to have guys that can see the field and there's only been a couple of short quarterbacks that have been successful."
ALSO READ
America's Football Factories | Colleges Producing The NFL Stars
On Will Levis
"Will Levis is probably the most polarizing guy in this year's draft, we've seen him go from one, down to the middle of the first round in mocks."
"He's a guy that's got great size, a traditional size that you want to see in a quarterback at 6ft 3in and 230 pounds. He's got great arm strength and he's built like Josh Allen."
"He's a Josh Allen type where he's a dual threat, which is becoming the trend in the NFL. Coaches don't want the kind of guys like the Roethlisberger's or Matt Ryan's in their systems now."
"He's (Levis) a very smart guy, he's already got his masters degree and there's good and bad about him. He's been at two schools, which isn't unusual anymore but he's been with four different offensive coordinators."
"Some say that's good and some say it's bad. I think it's good because he's been exposed to a lot of different systems. He's been beat up, there's concerns about his accuracy at Kentucky but I think he's a good player."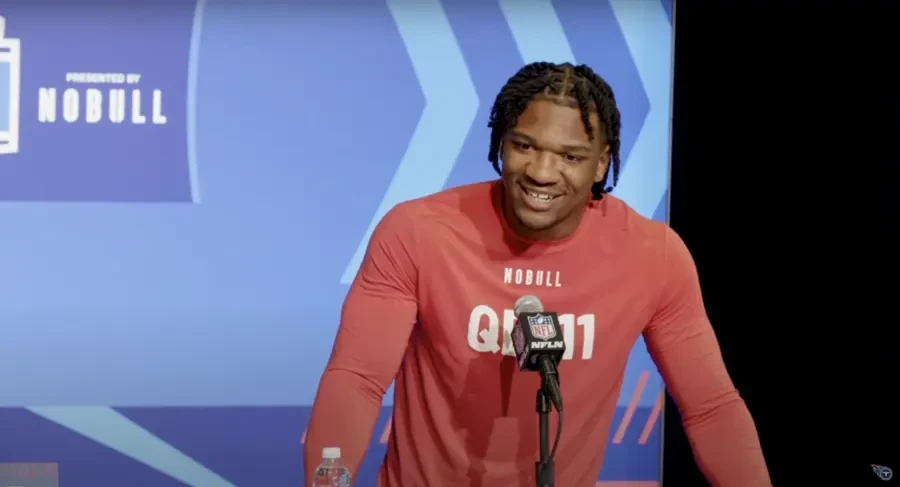 Tennessee Titans, CC BY 3.0 , via Wikimedia Commons
On Anthony Richardson
"The fast riser right now is Anthony Richardson. If you look at his numbers as a two-year starter, it doesn't show you a whole lot when you watch the tape because it's a limited number of snaps."
"But he blew everybody away at the combine. His arm strength at the combine had everybody talking, he's got the best physical skills, the size and he's probably the best athlete in the draft."
"He's only 20 years old so there's a big upside. He doesn't have the numbers the other guys do because he hasn't played as much."
ALSO READ
Sport's Worst Spenders - The Sports Teams Spending The Most Cash
On the QB Class
"We won't really know about this quarterback class until two or three years from now. Is it a deep class? I don't think so."
"Quarterbacks are going to get overdrafted. This is not a great class from top to bottom and we're talking about these guys going in the first five or six picks, which is amazing."
"There'll be someone that falls in love with one of them and has to give up a lot of draft capital to go up and get them, but it's a coin flip, it's 50/50."
Regardless of position, who would you say the best consensus player is in this year's draft?
On Jalen Carter
"It's the defensive tackle from Georgia, Jalen Carter. What he's put on tape during his career, he is probably the number one player on my board."
"He can take over a game. He's big, he plays close to the quarterback, lining up as a 3 technique or a 1 technique. But he's got some issues legally and also his combine performance."
"You can overlook his combine performance though in terms of what happened prior to it as he probably wasn't training like he should have. He looked out of shape and didn't look like the guy you watched on the field."
"You have to remember, the tape doesn't lie and is the most important thing in the evaluation. Prior to three months ago, he was probably the number one guy on everyone's board, but he's getting dinged a little bit because of his off-the-field issues."
"Everyone's doing their due diligence right now trying to find out a little bit more, especially teams picking in the first half of the first round. He's number one on my list but that's purely based on talent."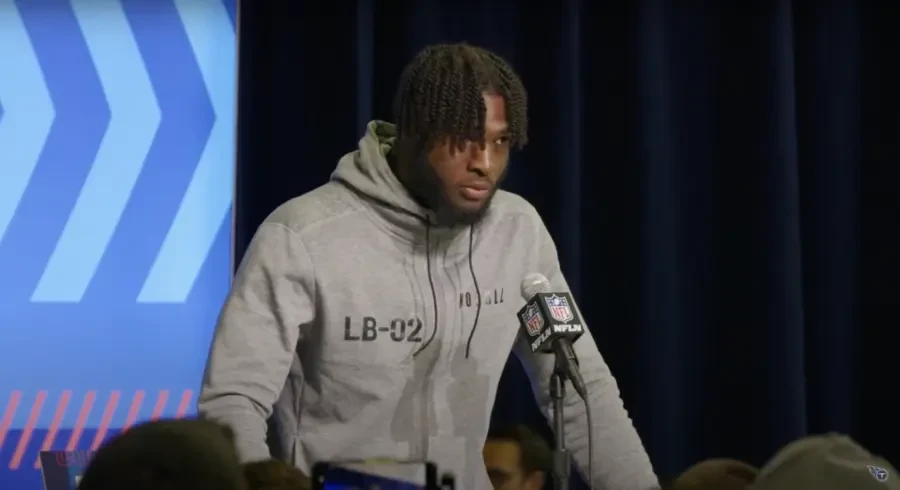 Tennessee Titans, CC BY 3.0 , via Wikimedia Commons
On Will Anderson, Jr.
"There's a 50/50 chance these quarterbacks are going to make it but the safest pick for me is Will Anderson, Jr."
"He checks all the boxes. His production off the edge is unbelievable. I saw that he had 207 pressures in his time at Alabama and we put too much emphasis sometimes on sacks. We need to put more emphasis on making the quarterback feel pressure and uneasy in the pocket."
"This guy is 6ft 4in and 243 pounds, he has the length that you're looking for, he is solid against the run and he's going to grow into being a 255/265-pound edge player. Everyone loves his measurables and he doesn't have any off-the-field issues. He's the safest pick."
"It's a fairly good draft for the edge players, there's probably going to be three going in the first round, at least, maybe even more."
ALSO READ
Justin Forsett Exclusive Interview with OLBG
Given the concerns that have surrounded him during the build-up both on and off the field, would you be willing to take Jalen Carter as the first defensive player off the board, or would you prefer Will Anderson, Jr.?
"I think picking Carter depends what team you're with and where your hole is. If you really need to solidify the interior defensive line, I wouldn't have a problem with taking Carter from what I know right now."
"Some people are saying 'where there's smoke, there's fire' but they may be the guys wanting to draft him. That's what happens at this time of the year. If that was the number one need that I had, I wouldn't have a problem picking him."
How good can Anthony Richardson be in the NFL? What analysis can you offer on his play and style?
"I like Anthony Richardson."
"He redshirted, then he was a part-time starter, then he had one year of high-level production. His stats are not the most impressive but he's very athletic. He's been compared to Josh Allen."
"He has risen up the draft boards because of what he did at the combine and sometimes that can be a concern because game tape is the only thing that doesn't lie."
"But he's a guy you can plug and play in the run-pass-option (RPO) offenses that everyone in the league is working towards."
"If you have to throw it 40 times a game, he can probably do it, but he has the physical tools and makeup to be a potentially outstanding quarterback."
"He's had the least amount of playing time out of the other top quarterbacks so he's a hit-or-miss guy."
ALSO READ
It Pays To Be The Head Coach: Highest Paid State Employees In The US
With prospects in recent years such as Kyler Murray and Bryce Young being scrutinized for "being too small", how important is height when playing quarterback in the NFL today?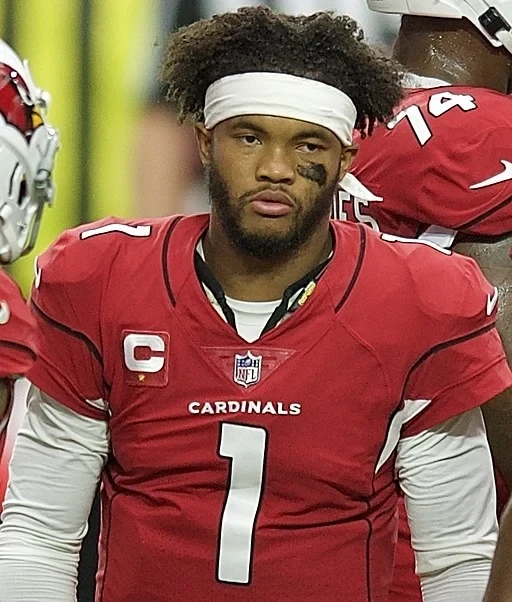 Kyler Murray
"I think height is very important. There's only been a few quarterbacks under six feet that have been really successful."
"The one that stands out is Drew Brees, but there's some other too such as Russell Wilson, Mike Vick and Doug Flutie that come to mind. Let's remember those are a handful of guys out of hundreds of quarterbacks that have been drafted in the last 20 years."
"The statistics say that it doesn't happen very often."
"We're moving away from the traditional drop-back quarterback, but we're also playing with bigger, stronger and faster players that are going to be chasing that quarterback, so we need to have bigger, faster, stronger quarterbacks. That's what everybody wants to have."
"You've got to have height to see in the pocket, if you don't, you've got to have the knack like Brees had to be able to sidestep and find the window. But there's very few guys that have that hall of fame trait where they've got great vision."
"If you've got great vision and great awareness of the pass rush, you're going to be able to be successful at six foot, but when it comes to Bryce Young, I'm concerned, he's only 5ft 10in.
"When we look at the quarterback position over the last 25/30 years, there's been a number of short quarterbacks that have been drafted but how many of them have made it? That's what you have to look at.
"We think 6'1 is a short quarterback and we're looking at a quarterback here who is 5'10.
"If I'm picking between two players who are close, I'm going to look at the bigger, taller and stronger player. There may be a lot of mental makeup you look at when evaluating quarterbacks, but it's still a physical game and it always will be."
Outside of Stroud, Young, Levis, and Richardson, what do you think of the quarterbacks that will likely be taken after these four? Do you have a favorite?
"I really do. There's one that I think is a really good player and that's Hendon Hooker from Tennessee."
"He came close to taking Tennessee to the national championship this year, but there's a couple of buts which will move him down a lot of boards."
"He's recovering from an ACL and that's a concern."
"He's also 25 and when you invest in a quarterback in the first three rounds, you're developing that quarterback. You're thinking the timeline is going to be at least two contracts for a successful quarterback."
"With Hendon Hooker, you'd be looking at signing him to a second contract at the age of 29 and that is the biggest concern."
"But I think he's got a great makeup off the field and I loved him in Josh Heupel's offense. Somebody is going to take him and he might be the fifth quarterback off the board."
"Once you get beyond those five, I don't think you'll see any more taken until the third, fourth and fifth rounds. It's not a deep draft at all at the quarterback position."
There is some talk that the Texans may not go QB if Bryce Young is off the board, what do you make of this?
"You can't tell what's going on for sure. If anybody but Houston actually says they know, they're lying."
"If they're ready to move on from Davis Mills then they need to get a quarterback. It would surprise me if they didn't take one of the top quarterbacks available when they pick."
"There's a lot of smoke and it may be set up from them to discourage somebody from jumping above them."
"Over the last three years, they've had two one-and-done coaches, which is unheard of. They need something good to happen and the greatest and easiest sell for the rest of the organization is to go draft a quarterback."
What are your thoughts on Jordan Love at Green Bay next season? Will he get a chance or could they be tempted to look at draft options?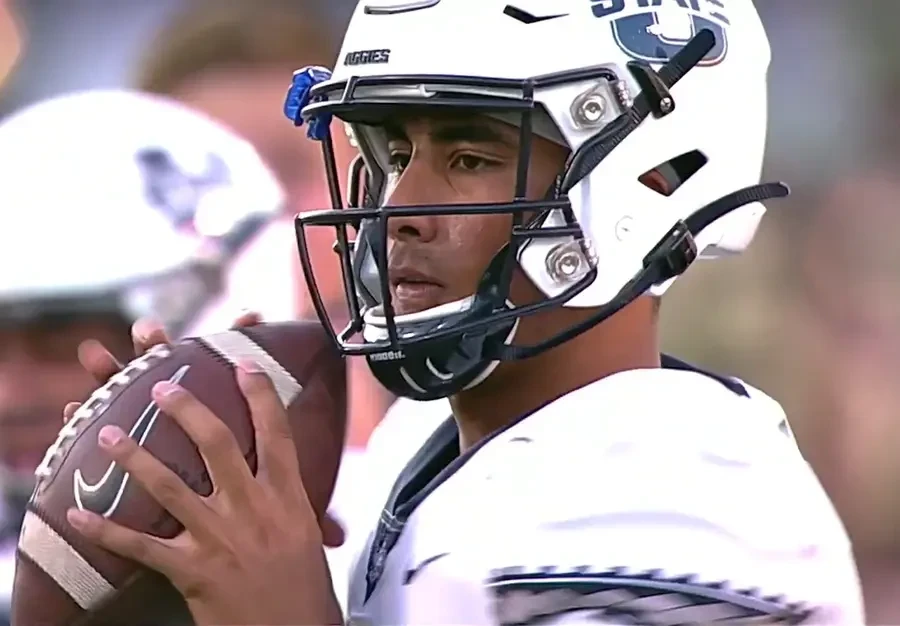 Tennessee Titans, CC BY 3.0 , via Wikimedia Commons
"They've got a lot invested in Jordan Love. Looking at Aaron Rodgers, the Packers and Jets are going to get that deal done. They're trying to wear each other out, the Jets know he won't be welcome back in Green Bay, and the Jets also know that they can't go into the season with Zach Wilson, Tim Boyle or Chris Streveler."
"They're playing a chicken fight, and they're eventually going to sign the deal. Both sides will be disappointed; they'll come out and say it's great, but they're both going to be disappointed with the overall transaction. If I was a bug in the wall in either office, both will be saying that it's not a very good deal."
"Green Bay will get significantly less than hoped for, and the Jets will think that they didn't get the deal done right, either."
"Looking at Jordan Love. He was a first-round pick and hasn't had a chance on the field yet. They'll probably draft a quarterback, is it going to be a top-five guy? I don't think so."
"They'll probably take someone and look at how the off-season goes with Love. Next year will be the big one. Love will be on a short leash, he's been around the system for a few years and they'll be expecting some results." They've seen him in practice and know what he can do, they just need to decide if he's a serious gamer or not."
Tell us about your time working with Tony Gonzalez
"The way Tony Gonzalez prepared for games was insane. He came to our first off-season practice, he caught 150 balls before practice, I was shocked. Everyone told me he was just warming up. The next day he did the same thing, the next day he did the same thing."
"He came back for the second mini-camp and did the exact same. I just watched him, and then the third mini-camp, suddenly Roddy White is catching balls before practice, so is Harry Douglas."
"I finally decide to ask Tony, "Why do you go out 25-30 minutes before and do all that," he says "Coach, when I was a rookie I had six drops. I made a vow to myself that I was never, ever going to have a season like that. His whole career, he would come out 30 minutes earlier and throw balls. What he did for our team, increasing the standard of everyone around him, made such a great impact."
"All of our receivers started coming out early, even our defensive linemen started early! That is what great players do, great players lead and he was leading by example. He made everyone around him better, and that's one of the things I'll never forget about the first season we had Tony Gonzalez. The way he could lead, without being vocal about it."
"We played the Patriots in 2013 and coach Belichick was trying to make sure they stopped Gonzalez. We kept moving him around, and sometimes they used a linebacker or a defensive end, if he was split out, they'd move over the top of him and hit him before he even rushed."
"They were going to make sure he wouldn't get a free release. It was the funniest thing, one minute he was outside the receiver, and he would be followed straight away."
Are there any other players in the draft you like, or can offer some analysis on?
"There's one other defensive end I really like, Tyree Wilson at Texas Tech. He is a beast. I love his length, I love his motor, he's going to be a first-round pick. I also like the running back, Bijan Robinson from Texas. He is the full package, unfortunately, he plays a position that's undervalued."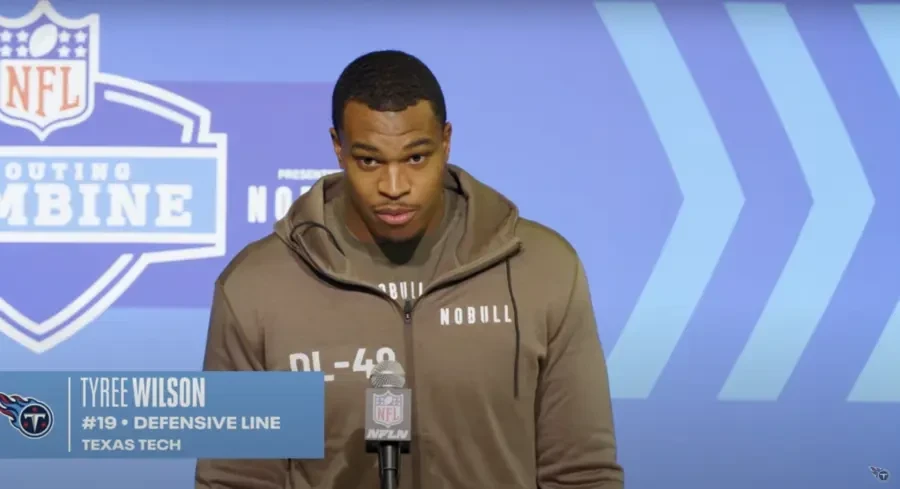 Tennessee Titans, CC BY 3.0 , via Wikimedia Commons
"He's going to be a three-down back, he's going to make people miss, he has strength, good hands and he is an excellent route runner. He's worked in a good system with Steve Sarkisian, but where is he going to get drafted?"
"Sometimes, because of the position they play, they can be undervalued. He might be in the second half of the first round, whereas a few years ago, he might have been one of the top three picks in the whole draft."
"There's a tight end I like from Utah, Dalton Kincaid. Don't ask him to block, he detaches from the core, he has great hands and runs well after the catch. He reminds me a lot of Zach Ertz, and looks a bit like Tony Gonzalez. Not that I'm making that full comparison just yet, because there was only one Tony Gonzalez."
"There's also a corner I like. He has a good mental makeup, he has good range and could be the first corner off the board. That's Devin Witherspoon from Illinois. He's really good in off-coverage, which says a lot because you need great hips and flexibility against the modern-day wide outs. I think he is the full package at the cornerback position."
"Those guys will probably be drafted in the first round, but they could sneak up if anyone decides to trade up. It's not a great year for first-round wide receivers in my opinion, there isn't a lot of depth in that position."
What do you make of the Lamar Jackson situation? Do you think that deal will get done, and do you think Odell Beckham, Jr. can make an impact at Baltimore?
"Odell has had some injury issues. I know that's been a concern across the league. The Ravens have been in an interesting situation with their QB and wide receiver group. From a Ravens' point of view, this looks like an olive branch to Lamar Jackson. They haven't drafted anyone at wide receiver, they've signed someone with proven caliber and great numbers."
"I think with the numbers he has, that contract has surprised a few people. He still has gas in the tank, and this looks like a way for the Ravens to reconnect with Lamar Jackson, and get him back in."
"Lamar was never not going to play, this is all a bit of a dance. They're going to kiss, make up, and get through this season. Then, they'll have another decision to make next year, and we'll be back in the same position."
"He'll be on the tag this year, he's not being underpaid at that reported number, and it's a big number. I don't think anyone else will come in and offer him that money. If he's not playing with the Ravens, he isn't playing with any other team."
"They'll figure it out. If Beckham is fit and healthy, he's going to be a big-time player for them on the offensive side of the football."