7 Tips for In Running Betting
In running betting just means you are betting after an event has started, it is also often called in play betting or live betting.
Most of the best bookmaker sites now offer in-running betting
This comprehensive in running betting guide will help you get to grips with the basics and help you understand the benefits and pitfalls of placing your bets in play.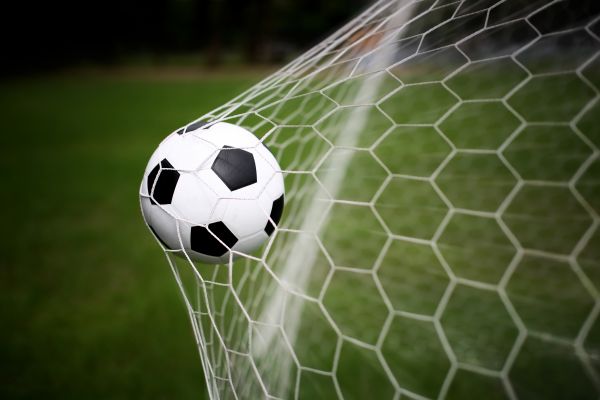 Here are 7 tips to help you understand and get started with in-running betting, and to avoid the mistakes many people make.
1. Concentration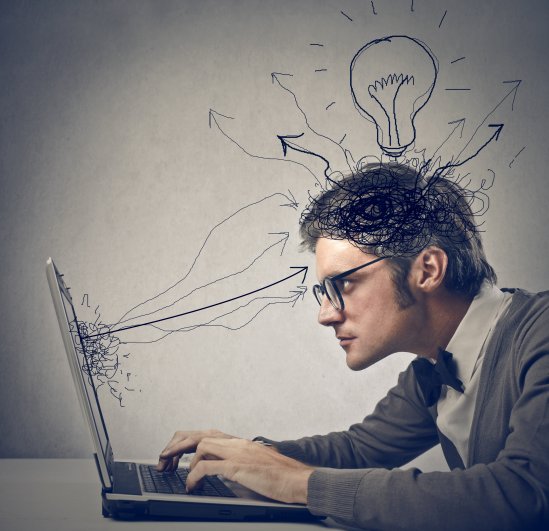 With in-running markets moving rapidly once they have gone in play you will need your wits about you at all times. You should not be risking your hard-earned cash by not having full focus on your in-running bets.
When you do bet in running, do not be swayed or interrupted by outside influences, such as, half watching a TV programme, surfing the internet, or trying to complete any other tasks.
I was once recording my screen on my computer and had the recording and the bookmaker's website pages open at the same time, I kept on clicking the screen to place my in-play bet and couldn't understand why the in-play bet was not being processed, only to realise after about 5 mins that I was clicking the recording and not the bookmaker's website!! So don't make my mistake, it didn't cost me anything but I missed out on a winning bet.
Avoid Distractions When Betting Live
A moment of lost concentration, especially in fast-moving sports, can be costly when betting in running
If betting on mobile whilst out and about, make sure you are not having a myriad of conversations, this can only lead to further mistakes being made.
Research has shown that it takes around 25 minutes to return to our original task once we are distracted, remember this is your money you are risking when betting in play.
If you are tempted to do too much then just write those tasks that pop into your mind on a piece of paper and return to them when you have finished your in play betting for the day.
2. Make sure you understand everything about the market you are betting on.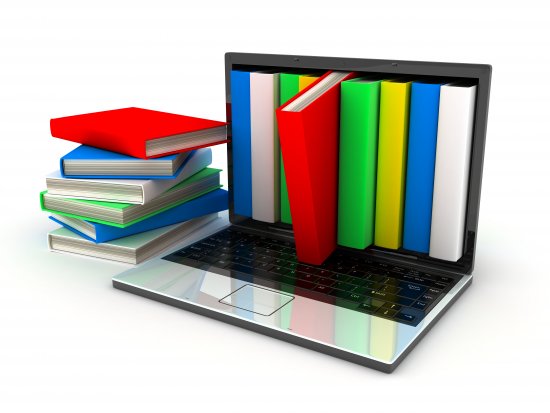 How many times have we all whiled away time betting on a match or event from an obscure country that we have absolutely no idea of? We don't know the teams and in some cases don't even know where the country is!
I once spent a costly period playing Online Poker a pastime I had only a rudimentary knowledge of and didn't know which hands are better than others.
It was a chastening experience because as well as losing cash I beat myself up over my stupidity.
Betting in play because it is so fast-moving can leave us out of pocket especially if we haven't a clue about the score, players, teams and how they compare to each other.
Within all events there will be a range of betting markets, you may well have some basic knowledge of the team's position in the league, but do you know their players?
If your knowledge is limited don't start betting in play on the next goalscorer market, these smaller markets are often of poor value and become even poorer value when you don't know what you are doing.
The more you know, the luckier you will be.
That statement is a play on an age-old quote, but it's true. Your probability of failure if you don't know what you are betting on is very high
Think how pleased you will be with yourself if the time you have spent on understanding an event results in you winning your bet, many punters will not have gone deep into a sport or team and will lose their cash, so do the work and you have a better chance to profit!
Remember no one can know everything, so if you don't know about the sport or specific betting market then cancel that betslip, you won't regret it.
3. If you can't make quick decisions don't bet in running
To get the best available prices whilst betting in running you need to be quick, especially in fast moving sports such as football, rugby, horse racing.
In other sports such as cricket and golf you have a bit longer to make a decision, so maybe start with those kinds of sports where the scoreboard turns more slowly.
If your decision-making process on a particular sport is muddled then just don't bet on that sport, and bet where you know you can make a quick decision.
Choose Your In-Play Sport Wisely
Some sports move much quicker than others. If you are new to in play betting you should try to the slower sports like cricket or Golf, before getting involved in things like Basketball or Horse Racing
Some bookmakers allow one click betting where you do not need to confirm the bet, once it is clicked you are "on", this is really the perfect scenario.
If the bookmaker you are using does not update prices as quickly as you would like find one that does, speed is paramount if you are going to win.
One added piece of advice when thinking about betting in running is if you have a slow or poor internet connection then in running betting should not be risked, there will be somebody out there who will be able to take advantage of your slowness.
4. Follow bookmaker odds as well as exchanges
This is a must these days where variations on the in play odds between exchanges and bookie need to be taken advantage of.
Exchange odds are offered to users of Betfair, Smarkets, Matchbook and Betdaq. These can vary widely from what the bookmakers are offering with underreaction and overreaction commonplace.
Betting Exchanges are Best for In Play Betting
Generally, better in-play prices are available on betting exchanges. The number of markets may be more limited but the main markets you will want are there.
Best Betting Exchanges
For example if "your team" are involved in a game you may look favourably on them and back them when you hope they will go on to win the game, this gives other exchange users an opportunity to take your over-optimistic odds on your team, this strategy obviously works in reverse for other users teams.
Certain bookmakers are more generous with their in play odds, you learn which over a period of time when betting in play, Marathonbet and Unibet from my experience seem to offer generous in play odds for football bettors.
On OLBG.com we monitor a range of sports daily and colate which bookmakers have the best odds on that specific sport. On the 1st of each month you can check the best bookmakers by sport for the preceding month.
You will also get bookies whose prices update more quickly, again you learn over time which of the firms are most "on the ball".
By having a wide choice of bookies you can make sure you are getting the best odds available.
5. Have An In Running Strategy and Stick To It
When betting in play, always know what your overall aim is and what you want to get out of the bet.
Too often we place a bet and see it win and then decide that we can place more bets on more markets as we have already been proved right with our initial bet.
When we win it can lead to overconfidence, when we lose we have all been guilty of chasing our losses.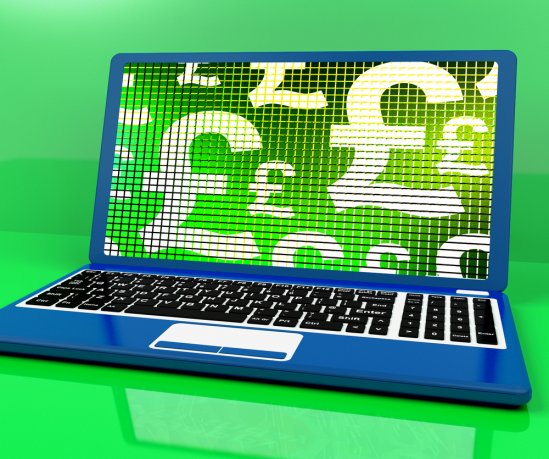 A scattergun approach will only benefit the bookmakers, we see this when adding more selections on our accumulators, you have 3 good well-researched selections but decide to add a 4th to increase your return, we all know how often one team lets us down, and it's normally that fun selection that was nailed on to win that loses.
If you have a strategy then stick to it, there will be other in-running betting opportunities on other days. This OLBG member explains his in running scalping strategy, which is a more advanced approach but one he sticks with
6. Be wary of time delays
"Live events" are not truly live when it comes to in play betting", there is always a small time lag.

If you are watching an event on television and are betting "in play" there could be a delay of up to 10 seconds, and those who are actually at the sporting event will have an advantage over you, however quick you are.
If sitting at your computer or on your phone always understand that someone will always be quicker than you at placing bets, if you are aware you can build this delay into your in-running strategy.
If you want to check a streaming or TV delay listen to the in-running event on your radio, and measure the difference between the radio and television.
Best Bookmakers for Live Streaming
Many bookmakers offer live streaming on site, most with the caveat of having to have had a bet on the event or race you want to watch.
Best Live Streaming Bookies
7. Learn From Your Mistakes
This is probably the most important lesson.
To err is human, and the person who never made a mistake never tried anything new.
All your in running bets will not be winning bets but each time you lose you learn a lesson.
What was my aim when I placed the in-running bet?
Where did the in-running bet go wrong?
When did the in-running bet go wrong?
Why did the in-running bet go wrong?
Analyse where you went wrong and cut out those errors, by cutting out errors and poorly researched bets, you are on your way to more winning bets.
To make regular profits you need to minimise losses.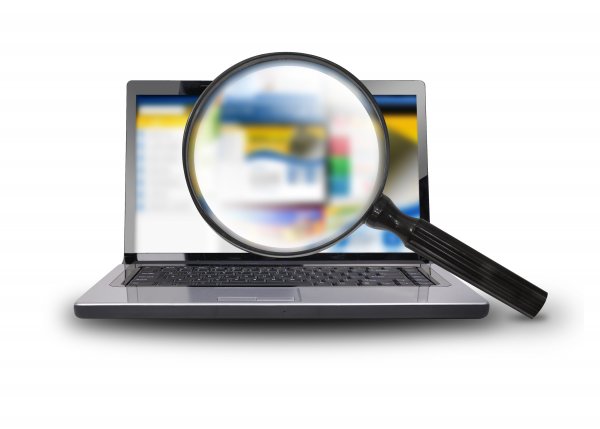 In Running and Live Betting Guide
Even this article only covers the very basics of live betting, but it remains a very deep subject if you want to master the nuances of making a profit betting in running on sport.
All of the following areas are covered in this guide.
How Do I Bet In Running?
Which Bookmakers Offer In-Running Betting?
What In Running Markets Can I Bet On?
Why Do The In-Running Odds Change?
Why Is An In Running Event Suspended?
TV Streaming In Running
In Running Statistics
How Do I Cash Out In Running?
Betting Exchanges In Running
What Not To Do In Running
Ante-Post In-Running Betting
Unmatched bets
How Do I Bet In Running
On most bookmaker apps and websites you will see a live or in play tab. It is normally at the top of the screen.
Once you click that tab all the current in running events will be listed, along with the live odds.
You will normally on each individual event have a choice of in-play markets, generally the bigger the event the more in-play markets available.
Also, the bigger the bookmaker the more choice of events and markets will be on offer.
Bigger Bookies = More In-Play Events
It stands to reason that the bigger bookmakers will offer a wider range of in-play betting options.
Navigate to the event you are interested in and you will see the odds updated as the match or race progresses.
There should also be a clock and up to date score on the in-play screen allowing you to understand the current state of play on the event.
The event may be available via the bookmaker streaming service or there could be graphic showing the action.
Click the odds of the bet you are interested in and the bet slip will open in front of you, be aware that because it's live the odds will be fast-changing, and if you want the price on offer you will need to place the bet swiftly.
There will be a small delay when placing your bets with the bookmakers checking that the odds have not changed, this can be up to 10 seconds.
If the odds do change mid bet you're normally asked if you want to accept the new odds.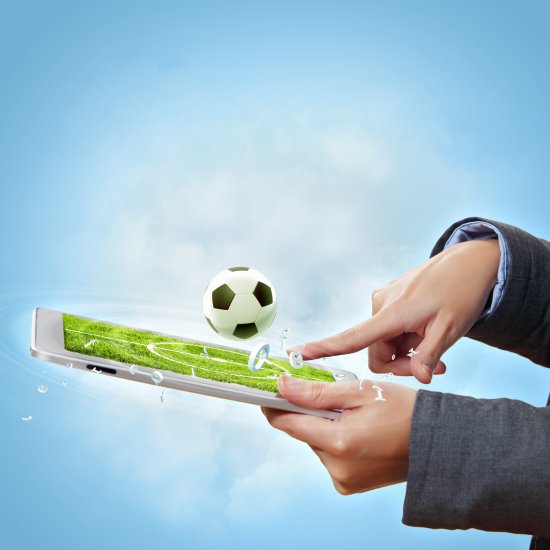 Some bookmakers offer one-click betting which makes bet placement quicker.
You can bet in play via your mobile, PC or Mac.
What are the Key Features Of In Running Betting
Live Streaming
Quick Cash Out
1 Click Betting
Statistics
The ability to bet quickly
Which Bookmakers Offer In-Running Betting
The majority of featured bookmakers on OLBG offer in-running betting.
Where they differ is the number of events available in play, the generosity of their prices, and how quickly they update their in-play odds.
Best Bookmakers for In Running Betting
You may want a different bookmaker based on the sport you like to bet on. Find out the best for Football Racing and more
Best Live Bookmakers
Due to the huge growth of in-play betting when on the bookmaker's websites or app, the in-play tab will be front and center, the bookies do not want you to miss an opportunity!
What Sports Can I Bet on In Running
If the bookmaker prices up an event then in many cases they can also offer this event in running.
Bookmakers generally have between 25 and 50 sports on their index.
The most popular sports in running are:
Football
Tennis
Basketball
Snooker
Rugby
Cricket
Golf
E sports
Horse Racing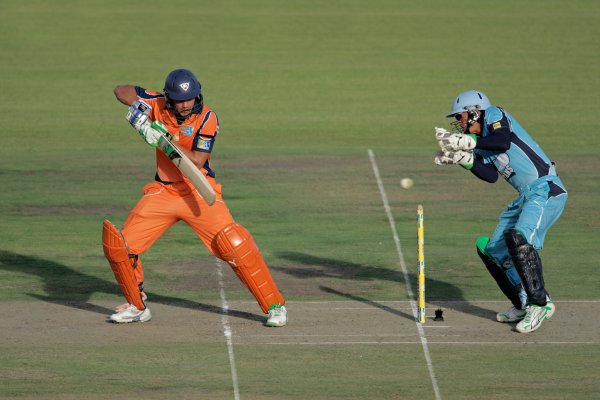 You can see above both fast-changing sports such as football where prices change quickly, and also sports where you have longer to make your in-play decision, with Cricket and Golf being good examples.
The best bookmakers publish a calendar of sporting events and times that are going in-play on that specific day.
Start with Slow Sports
If you are looking to be in-running for the first time, choose a slower sport like cricket of Golf to get used to it, before moving onto Basketball and football.
During a very quiet Monday in April 2020 at 8.00 am in the morning there were 500 events going in play that day, that was just with one bookmaker, so you can see you will have plenty of in-play choices!
What in-running markets can I bet on?
With more bookmakers that offer in-play betting becoming available, the choice is endless, if you add in the amount of in running sports then daily should be plenty of in-running opportunities.
Football is the most popular in running sport to bet on and the following footy betting markets see the most in play action
Full Time Result
HT/FT
DNB
Over Under
Corners
BTTS
FGS/AGS/NGS
Red/Yellow Cards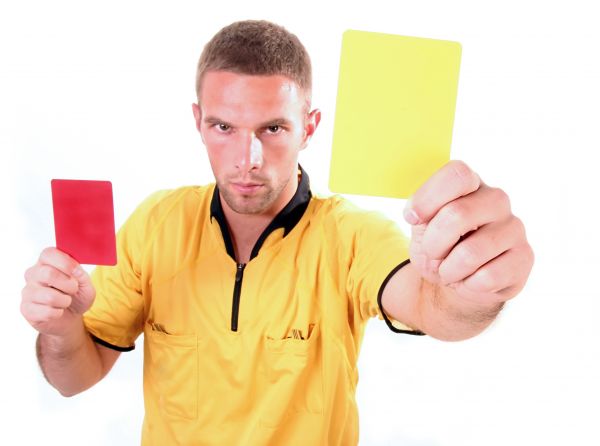 Betting on whether there will be a card in a match when available for in-running betting can be quite easy to spot. If you are watching a game, you can see tempers rising, harsher tackles going on and will be able to bet on the number of cards to be shown
OLBG Blogger bobslay has a full guide to betting on yellow and red cards in football and many of the principles can be applied to in-running betting too.
This forum thread on betting on Cards at the World cup also provides some ideas on how to look for betting opportunities in international football
Why Do The In-Running Odds Change
In-Play odds change for a myriad of reasons, they also vary from sport to sport.
Football:
A goal has been scored
A penalty has been awarded
A player has been sent off or injured
The star player has been sent off.
One team is in the ascendency
A corner or free kick is being taken
All substitutes have been used
Horse Racing:
A front runner is well clear of the field
The horse is going well/badly
The favourite is going well/badly
A horse/s have fallen
A horse is out the back of the field
The commentator is confident/negative of a selection.
You need to weigh up the new odds on offer now that the race or match has gone in play.
Betting odds will change in-running when a significant event within the game, match, race or contest happens
Why is an in-running event suspended
In-Play betting can be suspended at any time with the bookmakers aware of an event that could or is having an effect on the odds, such as goal being scored, penalty awarded, or player sent off.
In-Running Betting Suspended
In Running betting will be suspended for a variety of reasons, mainly because a significant event has taken place. This will coincide with a new betting market being formed to take into account what has happened in the event.
In-Play Betting Via TV or Streaming
When an event is covered on television there is more in play-action, it makes sense that if watching an event you and other bettors will have a better understanding of what is happening in-play.
The bookies know this and prices will be more changeable on televised events and will change more quickly with more in-play bets being wagered.
You can watch the action and decide which in-running bet to place based on the "live" pictures.

Streaming services from the bookmakers have improved greatly in recent years, with many more sports now available to view if you have placed a bet. The better bookies also stream events in HD.
As an example of this coverage Betfair state that they stream over 1000 football matches a week.
Guide to the best bookmakers for Live Streaming
You need to be aware that with most sports there is a delay on the television and streaming pictures compared to being at the event, and "live" pictures are not truly live.
Court-Siding in-running betting on Tennis
A BBC documentary on gambling highlighted this delay where the presenter was "fed" information directly from a tennis match and he placed bets knowing which player had won the point ahead of the bookmaker changing the odds. In tennis this is known as courtsiding:
In Running Statistics
Most bettors are now guided by some form of statistical analysis.
Many of the best bookies have helpful in-running stats on a match or race that you can refer to.
These can include dynamic graphs and charts on an event.
How Do I Cash Out In Running

Because the event you are involved in has gone in play, you have the opportunity to both place a bet, cash out bet, or partially cash out a bet. We have a brilliant article on https://www.olbg.com/bookmakers/articles/what-is-cash-out cash out which guides all readers to the best in play practices and the best bookmakers for cashing out.
Example:
Arsenal £10 @ 3.0
Arsenal score after 10 minutes, your bookmaker immediately offers you a cash out figure of £17. Obviously less than you would win if Arsenal ultimately won the game, but you now do not need to worry about the 90 minute result.
Cash out in Running on Horse racing
Whilst you can cash out whilst a race is in progress [sometimes] on horse racing, it is more common to consider in-running cashing out on horse racing as doing so between races once some of the results within a multiple bet are already known.
The example below shows how that can work with a couple of winners on an inexpensive bet offering a huge return in cashing out early, in the knowledge that a loser in this bet will return nothing at all -
What would you do?
The punter has the choice of cashing out £249 right now, a profit of £247, or risking it all in the event of one loser in the 6 runners. - Of course, we also have to take into consideration that in this case there is possible close to half a million pounds to be potentially won!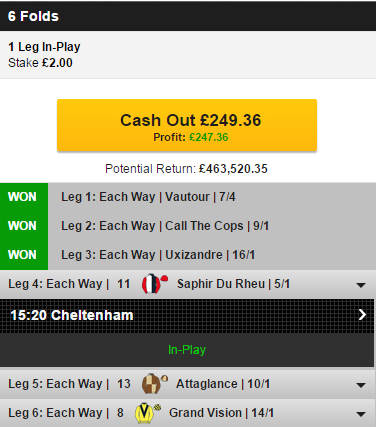 There is a good discussion between OLBG members on the forum on whether or not to cash out a bet.
In Running On Betting Exchanges
Betfair the major betting exchange was the first to offer in-running betting on sporting events.
Now other exchanges Betdaq, Smarkets and Matchbook all offer an in-running service for their customers.
To check out all the exchanges and any welcome offers please visit our full list of betting exchange sites.
Sports trading has grown since Betfair launched in 2000 and many exchange customers are just looking to secure a profit before an event has finished.
Exchanges are Perfect for In-Running Betting
From Football through to Baseball and Rugby, the betting Exchanges ake betting in running very easy with clear and rapid odds movement.
The difference between in running on the exchanges and the bookmakers is the ability to lay (bet against a selection). You cannot lay bets with a bookmaker.
You could for example back a selection with a bookmaker and then lay that selection when the price has moved in play with an exchange, thus guaranteeing not to lose whatever the outcome.
E.G
Arsenal score after 10 minutes.
Back Manchester United in play with £10 at 5.5 with Bet 365.
Manchester United score twice within 10 minutes to take the lead.
In Play Lay (bet against) Manchester United with £10 at 1.65 on an exchange.
Your initial £10 bet is now risk free, you lose nothing whatever the outcome.
Manchester United win your profit is £38.50
Manchester United do not win; your loss is 0 (zero).
The above scenario can also be utilized not to lose anything but you can also guarantee a profit however the match finishes by altering the lay amount, so called trading.
E.G
Arsenal score after 10 minutes.
Back Manchester United in play with £10 at 5.5 with Bet 365.
Manchester United score twice within 10 minutes to take the lead.
In Play Lay (bet against) Manchester United with £33 at 1.65.
You win 23.33 whatever the outcome.
By trading Manchester United in play at different prices to different amounts you can make a profit in play before the game has finished.
This scenario can be replicated when prices go in your favour after your initial pre-match or in-play bet.
What Not To Do In Running
You should not allow your preconceived thoughts to solely dictate your in-running bets, but understand the new in running odds in front of you.
Do not bet in running without all the up to date facts.
By succumbing to cognitive bias, you can make costly mistakes. By thinking Manchester City will turn around a game when losing at half time just because they are Manchester City is not a good basis to make an in running bet. You have to consider all elements, facts and stats about the game, the first half and the teams on the field.
Ante-Post In-Running Betting
In many instances we back a team or player way ahead of an event kicking off, popular ante-post events are the:
Grand National
Olympics
European Football Championships
World Cup Finals
Major Golf Tournaments
The Super Bowl
The Ashes
If you have placed a bet "ante-post" you can now take advantage of "in-running" prices to
back other selections so you have more chances to win.
Example:
Tiger Woods 12/1 Ante Post to win the US Masters.
Tiger starts well and other players at the head of the US Masters betting drift in the betting, it looks like only 3 players are in contention as you go into day 4, Woods, Speith (4/1) and Stenson (5/1).
You have already backed Tiger so can back the other two golfers in play and have 3 chances of winning.
In-play betting allows you to cover more of the field having struck an ante-post bet.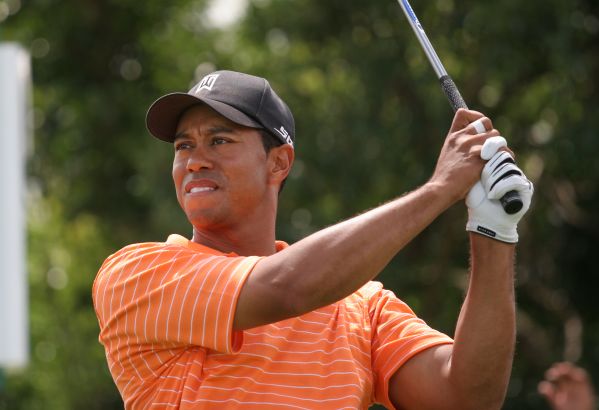 Betting In Running On Horse Racing
If you are a horse racing bettor it's very likely that you are aware of running opportunities. The fast moving horse racing odds can offer plenty of value to the switched on punter. On the reverse your risk is greater with the odds updating every second.
It takes a period of time for everyone to get used to in play horse racing markets but once you have watched a few races and see what happens to the odds many grow to love this style of betting.
Betting Horse Racing in Running
It is now thought that up to 20% of all horse racing bets are placed in running.
You yourself can calculate the amount of in running matched bets by checking the pre off figures on matched money by the end of the race money and collating those figures.
As an example of this I checked some races from a Tampa Bay Downs meeting during April and found the following:
7.45 Tampa Bay: Pre Race 87% In-running 13%
8.15 Tampa Bay: Pre Race 77% In-running 23%
8.45 Tampa Bay: Pre Race 84% In-running12%
You can see there is no real standard percentage, it can depend on a variety of factors including the popularity of the meeting, card number, how many runners, whether there is an odds on favourite.
As well as backing something in play you can also bet on something not happening (a lay bet) such as a horse losing.
Horse Racing Picture Delay
You as always need to consider the time delay from the pictures you are watching on the television or by the bookmaker streaming service.
Despite advances in the speed of the pictures you can still be up to 5 seconds behind what is actually happening on the track.

A horse is expected to cover around 5 lengths per second, so you can calculate that the race you are watching could have changed dramatically in real time.
Anyone who is betting in running at the course is going to have a huge advantage over those doing the same at home so if some seemingly bizarre in running odds appear it could be because something has happened that you won't be aware of for another few seconds or so.
The odds on your computer or mobile will overall be a better reflection of what is happening rather than the pictures you are watching.
Betting In Running Strategies For Horse Racing
The racing style of a horse often means it is overbet or underbet.
Form students know if a horse likes to set the pace from the front or if it prefers to sit out the back and come with a late run.
Front Runners
Front runners are highlighted by many horse racing tipsters in the OLBG tipping competitions and are often supported pre race knowing that the price will immediately shorten on the betting exchange, enabling that horse to be traded for a profit in running. Front runner betting is a tried and trusted exchange betting strategy. Find the best horse racing tips right here on OLBG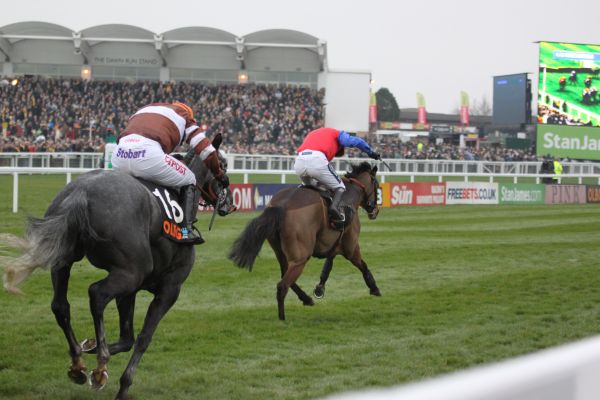 There can be dangers on trading front runners in running, there was a good discussion on the topic on the forum right here at OLBG
Hold Up Horses
In contrast, hold up horses can trade at a much bigger odds in running as many novice punters will think the horse is struggling, however, if you know about the horse's tactics you can place a value in running bet knowing (or hoping) that the horse will come with its customary late run.
In Running Favourites
Get Double Odds on Favourites
OK, it's not that easy but if you can find winning favourites that are twice the SP price in running, you are on the way to making steady profit on in running horse racing betting.
Another riskier but often lucrative strategy is betting on favourites when they go in running. A horse that is sent off favourite due to weight of money and bookmaker expectation that this horse justifies favouritism status can often drift appreciably just after the start.
This drift can mean you are getting double or treble the odds on a horse that for the preceding 24 hours has been sitting on top of the betting market, a horse that you may have considered too short at 2/1 is all of a sudden 6/1.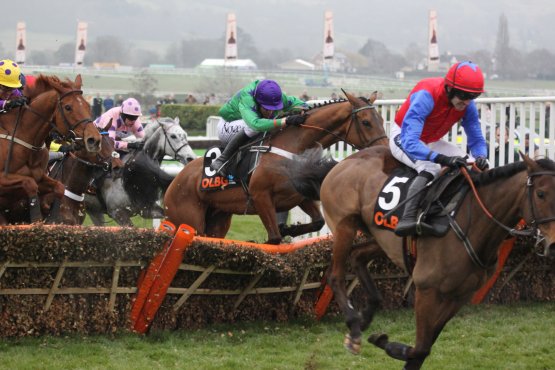 How many times do we hear ATR, ITV, and RUK quote in running prices after a race "the favourite was returned at 2/1 despite its in running price having hit 6/1.
You do not need to back many 2/1 favs at 6/1 to build your betting bank.
If you are already an accomplished race reader or can spend the time learning to race read then in-running betting on horses can be very exciting and very lucrative.
Laying Horses In Running
One type of in-running bet is a lay bet on an exchange.
One OLBG Blogger has a strategy where he considers laying a horse in running that he has already backed to win.
Many Betfair Traders lay bets on the betting exchange, looking to place bets in running when the prices go in their favour
This means looking to lay horses whilst they are taking part in their races. It is a somewhat specialist skill as the layer will need to have a good understanding of the way horses travel, which can lead to them getting blocked in and a good understanding of pace.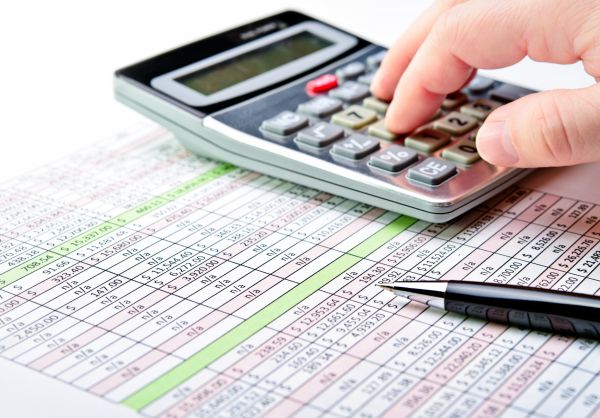 It is also important to have a great knowledge of the form book as horses that appear to be going well but find little under pressure are an in running punter's dream.
Things to learn before laying horses
Understand pace if you are laying in running
Learn how different horses travel
Study market movements
Look for support for other runners in the race
Understand ante post markets as they can be layers gold mines
Identify reasons to oppose horses
Back to Lay or Lay to Back?
The former is safer, the latter is easier - so which should you choose? - your budget will probably determine this as you will require a bigger bank roll for lay to back trading in running
Trading A Horse In Running
A trader on an exchange can simply make money by backing or laying horses that are later going to be trading at a bigger or smaller price.
Once the trader has got themselves into a position where they will profit if a horse shortens or lengthens they can then back/lay the same horse at bigger or smaller odds (if the market allows it) without needing to deposit further cash based on the position they have already achieved.
The amount of profit that can be locked in will depend on the original stake and how big the support or drift has taken place of the horse's price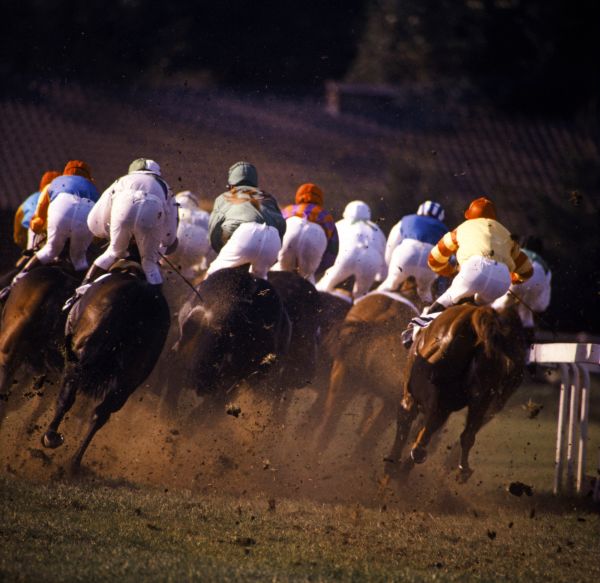 Predicting which horses are going to increase or contract in price is often difficult.
There are however, some horses that always seem to be backed or drift in the betting, and there are also horses that have put together a run of wins and regularly shorten, and others that regularly trade at bigger prices in play.
Laying More Than One Horse In Running
This should not be undertaken until you are fully up to speed with betting exchanges.
We know that only one horse can win a horse race (in a dead heat the payout will be split so your payout will be the same).
You need to make sure that the in running combined lay odds of your selected horse exceeds 100%. Each horse will have a price, that price has a percentage figure attached to it.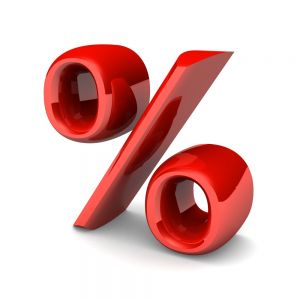 If you could get two lay bets matched to the same lay stake in running at say 1.8, that would be a book percentage of 111.00%. Only one horse can win so you know at least one of your lay bets is going to be a winner.
On a £10 lay bet at 1.8 you would lose £8 from the horse that won but win £10 from the successful lay, giving you a profit of £2.00 before the commission.
The tricky part is getting both bets matched in running at those kind of prices.
If you are laying two horses in running you need to make sure that the odds are less than 2.0, three horses the odds are less than 3.0, four horses the odds are less than 4.0, etc.
Laying Four Horses at 4.0 with a £10 stake
4.0 Win - Pay £30.00
4.0 Lost - Win £10.00
4.0 Lost - Win £10.00
4.0 Lost - Win £10.00
Break Even.
You can see that laying 4 horses where the odds are a point smaller gives you a decent profit.
3.0 - Pay £20.00
3.0 - Win £10.00
3.0 - Win £10.00
3.0 - Win £10.00
Profit = £10.00
You can increase the number of horses laid meaning you are likely to get matched but with that increase of laid bets you need to make sure that you get all your bets matched, otherwise you could be sitting on a big payout if for example you only match the winner at the price you are after you will lose!
You can of course lay all horses as a bookmaker would do, but need to make sure that the prices you lay at will return a profit + monitor in running which horses have been successfully laid.
To test this in a real race before the off, use the "what if" function on Betfair.
Choose a race on Betfair
Input lay bets with prices and check your payout.
Betting In Running On Football
The sheer number of football punters makes betting in running on the beautiful game incredibly vibrant.
Somewhere in the world 24 hours a day there is normally a match being played and the bookmakers continue to expand their in-play football coverage.
You can make a more informed decision having watched the opening exchanges between the two teams.
Your reading of the game in play may be different from the traders at the bookmakers and you could be getting a value price for your opinion.
In Running Betting on Football is the Most Popular
More in play bets are placed on football than any other sport. Being able to watch the game and bet on what you think will happen next adds an extra level of thrill
Alternatively, If you have placed a bet pre-match you can top up your wager having seen the team you bet on start the game on the front foot, or if you don't like what you see why not cover your pre-match bet with a bet on the opposition?
New in-play football betting markets are being added regularly to go alongside the already very popular
Win-Draw-Win
First Goalscorer
Correct Score
Double Chance
Number Of Goals
Handicap Betting
HT/FT
With some matches you will find no opportunity in the most popular market, the Win - Draw Win, with the favourite too short a price and the outsider poor value to win the game. This is where you need to be aware of all other in-running markets.
Betting In Running Strategies For Football
Lay The Draw
This betting exchange strategy has gone into betting folklore such is its popularity, however, some of the value has gone out of it now everyone is aware of laying the draw.
You select a match where the favourite is at short odds, you then lay the draw.
As soon as the favourite scores in running, you can back the draw at the new price and secure a profit whatever happens.
Pre Match
Barcelona 1.8
Draw 3.25
Chelsea 6.0
Barcelona score in the 5th minute.
In Running Prices
Barcelona 1.5
Draw 3.95
Chelsea 9.0
You can see that the draw price has moved from 3.25 to 3.95 having laid the draw at 3.25 you can now back the draw at 3.95.
Over 1.5 Goals
Over 1.5 or 2.5 goals is a popular in running bet on betting exchanges as less than 10% of matches end up goalless. https://www.olbg.com/blogs/premier-league-statistics-from-different-angles
The odds rise the longer the game remains 0-0, you can place your bet after a certain period of time at 1.6 for there to be over 1.5 goals and as soon as the goal goes in those odds reduce. You obviously need to read the game well to understand that "it's likely a goal is going to be scored.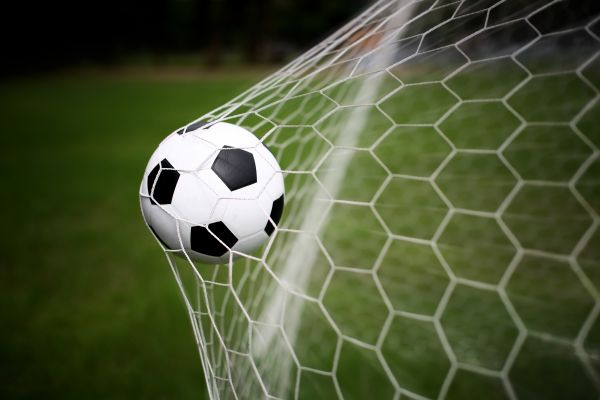 Cash Out
Cash Out is a much-used strategy when you are in profit at any time during the game, or to cut your losses when a bet has gone against you.
On OLBG we have comprehensive cash out article on the pros and cons of cashing out your bet, including the much-vaunted partial cash out and edit my bet, as well as what we consider the best cash-out bookmakers.
Betting In Running On Tennis
Tennis is the perfect sport for the in-running bettor who likes to place a lot of bets. The in play markets update every minute as a player wins or loses points.
Because games are so fast you need to make sure that you are watching the game on TV or via the bookmakers streaming services, or using the bookie's court graphic showing you what is happening.
It is very easy to be left behind or to have a winning position quickly turn against you, especially if court siders are live at the tournament.
Courtsiding is when bettors relay information live from an event, giving the recipient of that information the ability to place a winning bet before the bookmakers have updated their prices.
If you are on the wrong side of one of these court siders on an exchange you can quickly lose money because of their time advantage.
As always with any kind of betting the more statistics and information you have researched the more confident you should be in placing in play bets.
Does the player tire?
Is the player in good form?
How many times has the player fought back from losing positions
What is the overall head to head record
How does the player handle pressure?
Which player has the momentum?
Does the player perform better on grass or clay?
Does the player perform well against big servers?
When betting in play on tennis arm yourself with as many stats as possible, the official ATP and WTA websites are a good place to start with a range of helpful statistical analysis including.
Aces
Double Faults
1st Serve %
1st Serve Points %
2nd Serve Points %
Serve Points Won
Break Point %
Service Games Won
Individual matches that go to 5 sets see the odds fluctuate wildly giving the in play bettor a myriad of opportunities to scoop up profits.
If a 5 set game at a Grand Slam tournament involves one of the star names of tennis such as Djokovic or Federer then the money bet in play can be astronomical
In-Play tennis betting really comes into its own when the 4 Grand Slam tournaments are taking place.
These tournaments are a good place to start for the inexperienced in-play bettor, with the Grand Slams having so many matches and spread out over 2 weeks.
Grand Slam Dates
Australian Open - January
Wimbledon - July
US Open - August
French Open - September
Although if you want to start your in play tennis betting at a smaller tournament you will not struggle, with tennis events happening nearly every week of the year.
The most popular in running tennis markets are:
Match Winner
Set Winner
Game Winner
Next Break of Serve
Point Betting
The bigger bookmakers such as bet 365 have up to 30 in-play tennis markets, with their tennis offering the best in class in our opinion.
In-Running Tennis has 1 Downfall
Scoring is confirmed by the referee in Tennis. If an official is slow at updating the scores court side punters can gain a huge advantage
Betting In Running On Golf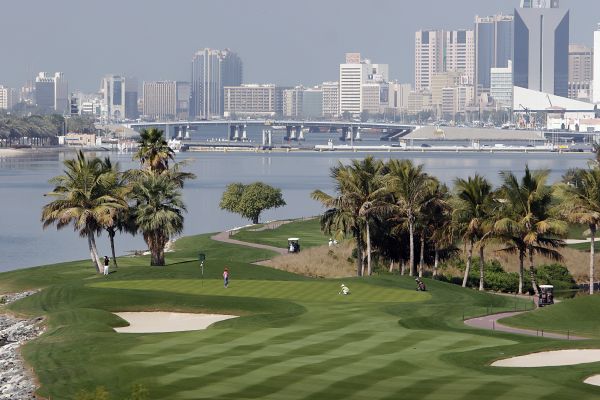 To a degree Golf is the opposite of tennis where you have longer to decide on your in-running bets. You can spend time reflecting on a particular player's form as he walks from tee to tee.
The outright market is naturally the most popular in-running market, after each round prices are updated and you can place bets at the new prices.
After the cut which happens when all players have completed two rounds the field is further reduced and prices are again updated. The cut normally consists of 70 players although it can vary depending on the amount of players competing.
FAQ's
In Running Betting Related Questions
What does in-running betting mean?

To bet in-running is to make a bet once and event has begun - Once an event has started the event goes "in play". You can place bets on many "in play" markets, you are then betting in play.

What is Live betting?

Live betting another term for in play or in running betting, this term is often used on USA online sportsbook sites and apps.

What are the advantages of betting live?

When you undertake betting live in-play it can often give you a better chance of finding the winner. You are able to assess the situation of the event in real-time and make decisions based on the very latest action