Tom Segal and Pricewise, punters either love him or hate him.
Bookies just hate him, because they are in business to make profits from punters.
Please read the guide to understanding bookmakers.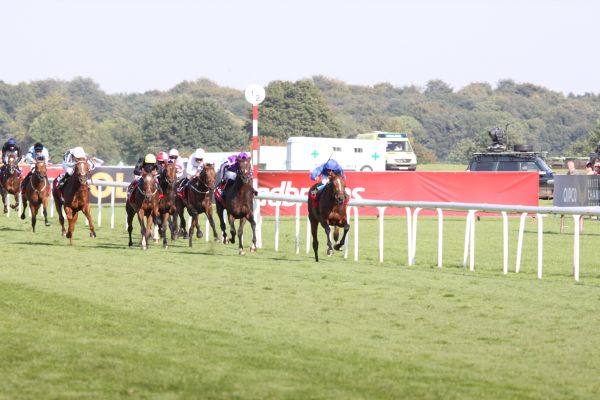 Well, they probably don't hate him, just his knack of picking big-priced winners.
Over the years, and the various tipsters who have worn the 'Pricewise' hat, the latest incarnation - Tom Segal - is by far and away the best.
So, how can punters make the best of Pricewise?
There's no doubting the extraordinary success, but that success has come at a cost. It is such a high-profile column that bookies are extremely wary of it.
Therefore, it sits on top of their risk priorities every weekend or major meeting, so much so that it is extremely difficult to get on with bookies at the recommended prices.
In recent times the way that the Pricewise tips are released has changed. It used to be that there was a mad scramble to get a physical copy of the Racing Post as early as possible first thing on the morning of a big race meeting. Then the event of digital newspapers meant that the selections were accessible online from 3am. Now though, Segal's best Pricewise Tips tips are released as part of the top-level subscription package (Ultimate Members' Club) of the Racing Post at around 6pm the previous evening. Segal does still tip up additional horses in the digital newspaper but these appear to be no longer given at a recommended price. For example, On Saturday 11th February 2023, Segal gave two tips in the Betfair Hurdle via the Ultimate Members' Club pages, each WITH a recommended price. He then gave two additional tips via the digital newspaper which were given WITHOUT a recommended price. As it happens, one of the selections given without a suggested price won at 16/1!.
When odds are recommended, they only last for minutes, if at all in some cases, and punters are left with the choice of taking shorter odds or simply not betting - not ideal when one wins and the Racing Post trumpet announces in bold type yet another bookie-basher for the column.
First, you have to understand the reason behind a Pricewise selection.
Tom Segal doesn't approach a race looking for the winner.
Bookmakers Reaction
Along with many high profile tipsters, the bookmakers are aware when the tips are placed and often react by cutting the odds.
If that sounds strange, then join the many who feel that way and probably don't follow the column as a result.
That said, his column isn't simply about highlighting big prices.
A selection has to have a relative chance to win, but that is most importantly allied to a price bigger than Segal thinks it should be.
The whole ethic of the column is based around value, and that's the key to what we can consider here.
When Pricewise puts up a horse at 25/1, then that's the value.
If, by the time you get round to betting, the horse has dropped to 14/1 (yes, that's what happens), the option of betting the horse isn't really an option at all.
"Why," you may ask since he's tipped it?"
It's simple, really. If 14/1 was the original price for the horse, it is almost guaranteed it would not have been put up as a selection.
That's the golden rule in value-betting, when there is no value, there is no bet.