Betting Systems
We know there is no such thing as the perfect betting system or any certainty in any sports betting (N.B: Mike Tyson and Antony Joshua boxing defeats!).
However, if you are a systemite then this plan may be of interest + we have a whole section at the betting school on systematic betting systems if you want to study these.
Please read on.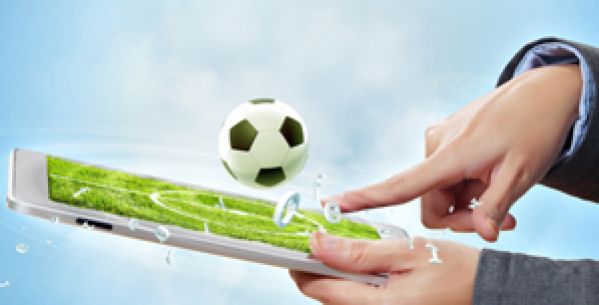 The £10 1/10 System
If you can find a 1/10 shot every day and start off with only £10 you would win over £50,000 within 3 months, assuming that every selection won.
As we know, it's very rare to find a horse every day that runs at 1/10 and on the odd occasion, they lose.
Football Betting
This system is best using football matches where 0-0 matches are rare... but not impossible!!
So how do we find that 1/10 shot that has less chance of losing, as I said before nothing in sport is certain but if your looking for 1/10 shots to try and win a small fortune then look no further than football matches.
The over 0.5 goals market to be precise, although we see many games end 0-0, they are few and far between and all you have to do is avoid the 0-0 scorelines.
In a recent season's English Premier League of the first 69 matches, only 5 ended 0-0, in the same season's La Liga games there were 70 games and only 2 of them end up as 0-0.
The chances of any game ending up 0-0 in these leagues are very small, however, there will always be a doubt in any game
If you can find only 1 game per day that WILL NOT end up 0-0 and start with £10 then after 30 days you will end up with £174.51 assuming the price is 1/10 for over 0.5 goals,.
The bigger teams who score most weeks will probably be a lot shorter but you can find plenty of games priced up at 1/10.
What You Could Win After 90 Days!
It will be very very hard to get to 90 days consecutive days without picking a 0-0 draw, but it's certainly not impossible.
You can see the huge 90 day total in the table below!
I am very tempted to try this at 10-day intervals and withdraw my stake each time, after each set of 10 days assuming I get that far, if I can get to 10 days then I will make a small profit.
Let's say I pick a 1/10 every day and after £10 days my winnings would be £25.94, so I withdraw £10 and leave myself with £15.94.
My £15.94 would be used in the next 10 days and if they all come in at 1/10 then my winnings would be £41.34.
Don't forget, all we are looking for is 1 goal in our chosen football match, it doesn't matter who scores it, when it was scored or how it was scored, just as long as one of the teams playing scores a goal.
| Days | Return |
| --- | --- |
| 10 Days | £25.94 |
| 20 Days | £67.28 |
| 30 Days | £174.51 |
| 40 Days | £452.70 |
| 50 days | £1.174.18 |
| 60 Days | £3.045.52 |
| 70 Days | £7.889.29 |
| 80 Days | £20.488.21 |
| 90 Days | £53.142.69 |
I know you are all thinking it's impossible but just look at the results from last weekend's games in England alone.
On a recent Saturday in the Premiership, Championship, League 1 & League 2 there were a total of 42 games on Saturday, of those 42 only 4 of those were 0-0 and 3 of them were in League 2,
On Sunday there were 4 games in the Premiership and only 1 game finished 0-0, but would you really have picked Liverpool/Stoke as your over 0.5 games when you had Tottenham, Man Utd, Real Madrid, Barcelona and other big teams who avoided 0-0 draws playing.
On a recent International Weekend, there wasn't a single 0-0 draw from over 20 games.
It is possible to win big from a small stake, you need a lot of bottle to reach 30 days when you will be your putting almost £200 on a game and hoping for at least 1 goal!
System Conclusion
All you need is that little bit of luck as every team has the odd 0-0 draw every now and then, avoid them and you can win big money.
If anybody is planning on having a go at this then please let us all know how you get on.
I am waiting until after the Internationals and I am going to start it in sets of 10 games and withdrawing my stake after each set of 10 games if I am lucky enough to get that far,
At the end of the day, it has only cost me £10 if I fail but I will have a lot of fun trying, you can view member's thoughts on this in the comments below!!!