Who They Are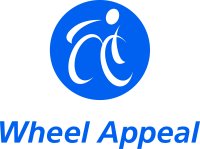 WheelPower is the national organisation for Wheelchair Sport. Its overall aim is to assist people with disabilities improve the quality of their lives. It has just launched Wheel Appeal, This Wheel Appeal initiative will provide new sports wheelchairs, training and coaching that will enable disabled children and young adults to participate in sport and enjoy competitive and recreational sport.
Most of us take for granted our participation in sport but as the Charity says. You just need a pair of trainers, a tracksuit, and depending on what you want to do maybe a racquet and a ball. Unfortunately it's not always that easy for someone with a disability. Before a disabled person can even start thinking about which sport to play, where to play it or even what to wear, they need to overcome their biggest barrier and find a suitable sports wheelchair.
Why They Need Donations
The Wheel Appeal has a target to raise £6.000.000 and provide 2012 new sports wheelchairs to disabled people by the year 2012. This is when the Olympics and Paralympics are being held in Britain. £3,000 will provide a new sports wheelchair along with the training and support from WheelPower's expert staff at Stoke Mandeville Stadium. The money raised will help the disabled children and young adult recipients participate and enjoy the sport of their choice. Stoke Mandeville is still the home of wheelchair sport and as we know many progress from there to represent their country in the Paralympics Games.
Why We Are Supporting Them
OLBG members suggested WheelPower as a charity they would like to support and donate their winnings to knowing the enjoyment they all receive from playing and watching sport. The measurable target of 2012 wheelchairs by 2012 is sure to motivate, and by donating funds through tipping on OLBG everyone can do their bit. It is further hoped that we can also raise awareness and that our members who know disabled people might get in touch and help to get them active.
For more information please visit their website Wheel Appeal