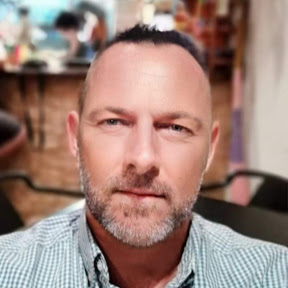 Steve Madgwick
OLBG Editor-In-Chief
Editor-In-Chief with 20 years experience covering the betting angles to breaking news stories. Portsmouth fan and Amateur League Snooker Players
---
Ontario is now home to plenty of sports betting sites after the creating of its legal sports gambling industry in April 2022. Gamblers can have fun and place bets legally without going against the law. But are Canadians aware of the revolution in the sports betting sector and how have residents of Ontario taken to the new industry?
With the help of the 2022 CSB Ontario Sports Betting Survey by Canada Sports Betting and Caddle Insights, you can tell how Canadians are embracing this industry. The survey highlights market awareness, what players want in the sportsbooks, and other concerns through 1222 respondents from different demographics.
More than 55% the respondents to the survey were unaware online sports betting had been legalized in Ontario
Noah Strang - Sports Betting Specialist - OLBG.com
Survey Results on Ontario Sports Betting Market Awareness
The province opened its doors for legal sports betting on 4th April 2022 yet there is still a large portion of people unaware of the change. Unfortunately, more than half of the respondents (55%) were unaware, while the rest agreed they knew about it.
On the issue of advertising sports betting sites in Ontario for the last three months, half of the participants had noticed it while the other half hadn't. However, there was a huge gender gap on this matter, as 62% of the men realized about the promotions, while only 39% of women did.
Also, the survey focused on too much advertising for sports betting. Most respondents agreed that the adverts are a little too much now because every operator wants to make hay when the sun shines. This could reduce with time.
Survey Results on Sports Betting Interest & Bonuses
Most respondents, young and old, male and female, agreed that a welcome bonus is the most appealing service on a sports betting site, which is both alarming and frightening - Regardless, licensing does not allow for incentivized account opening, so respondents will not find these bonuses available with licensed sportsbooks anyway.
Noah Strang - Sports Betting Expert - OLBG.com
Are Ontario people interested in sports betting?
From the look of things, most people haven't yet gained an interest in trying out this form of gambling. 57.4% of the women and 50.5% of the men said they were not interested in sports betting. However, this might change as the industry grows because Ontario is one of the most highly coveted gambling territories.
And how often have people placed sports bets since it became legal in Ontario? 29% of those interested in sports betting agreed that they place bets daily to weekly, while half of them haven't tried yet. Surprisingly, women interested in sports betting are more likely to participate daily than men, with 9.4% vs. 8.2%.
Regarding the understanding of sports betting bonuses, lack of information was evident among the elderly as only 10.4% of Baby Boomers fully understood it. According to Ontario sports betting rules, the amount of info shared about promotions and incentives by bookmakers is extremely limited. Any sportsbook operators that break these rules will face harsh fines.
Also, most respondents, young and old, male and female, agreed that a welcome bonus is the most appealing service on a sports betting site. A third of the participants, especially those who do not understand bonuses, said they could overlook any other service on a sports betting site. This is a challenge for operators to educate their players on the most relevant services on betting sites apart from the rewards.
Survey Results on Sports Betting Sites
According to this survey, 888sport and Bet365 were the most popular sports betting sites. This is because they have been operating in the Canadian grey market for years and are dominant in the European market. BetMGM also appeared in the list as it has a substantial share in the US betting market.
Does this brand awareness turn into bets? The respondents were to select the betting sites they had placed a wager on. 1 in 3 players who recognized 888sports and Bet365 agreed to have placed a bet with them. On the other hand, the BetMGM conversion rate was about 1 in every 4 to 5 participants.
Lastly, the survey focused on people's awareness regarding legal betting sites in Ontario. Surprisingly, most respondents were unsure which sites were permitted, even those interested in sports betting. Among the listed books were Bet365, BetMGM, and 888sport.. Unfortunately, most didn't get even a third of the respondents to support their legality. This indicates a lack of education in the Ontario sports betting market about the difference between legal and grey market sportsbooks.