Irish Unification Betting Odds
A vote on Irish Unification to pass before 2030 is at betting odds of 3/1.
Irish Unification referendum not expected before 2027.
Sinn Fein is gaining more support and the odds on a United Ireland are shortening with many of the best betting sites.
| Market | Betting Odds |
| --- | --- |
| Vote on Irish Unification to pass before Jan 1st 2030 | 3/1 |
| Irish Unification Referendum Year | Betting Odds |
| --- | --- |
| 2027 or later | 1/10 |
| 2026 | 9/1 |
| 2025 | 14/1 |
| 2024 | 20/1 |
| 2023 | 33/1 |
| 2022 | 100/1 |
United Ireland Betting and Odds
A united Ireland is gaining momentum in the north, Sinn Fein has always proposed this course.
Betting on a United Ireland received a boost when the latest census reported that there were now more Catholics in Northern Ireland than Protestants.
| 2022 Census Results | Percentage |
| --- | --- |
| Catholics | 45% |
| Protestants and other Christian faiths | 43.50% |
The Nationalist party seized on the results saying "historic change is happening.
Obviously whatever religion you follow does not conclusively indicate whether you would vote for a United Ireland, but the census results are likely to be trumpeted by those who do want change.
Election Success
Sinn Fein with 27 seats is now the largest party in Northern Ireland after the May 2022 elections.
Betting On A United Ireland
Making a bet on who a United Ireland is fairly straightforward although not all bookmakers have odds.
Northern Ireland Polls
Polls have always shown that a majority of Northern Ireland residents wish to stay as part of the United Kingdom, however, the gap between stay and leave has narrowed.
The Betfair Sportsbook regularly has this market, although the bigger betting sites will have a range of UK and Ireland political markets
Find the best betting site offering odds on a United Ireland
Choose one of the possible options
Decide how much you want to bet
Check the odds and your stake to understand how much you may win if your prediction is correct
Understand that if your prediction is wrong, you will lose your money.
If you do not have an active online betting account, then head over to our betting sites section where you will see a list of bookmakers available.
Those pages have comprehensive reviews so you can choose which is the best bookmaker for you.
Or head over to the free bets page where you can see the list of welcome offers currently available from a range of betting sites.
The Republic Of Ireland
As you can see by the Irish General Election Odds Sinn Fein is in poll position to be the largest party both North and South of the border.
By the Nationalists seeing this level of this support in the South there will be momentum from politicians in the republic.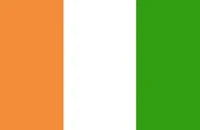 | Irish General Election Most Seats | Betting Odds |
| --- | --- |
| Sinn Fein | 4/11 |
| Fine Gael | 8/1 |
| Fianna Fail | 14/1 |
| Green | 100/1 |
There are different versions of a United Ireland being mooted in the south, but it seems many favour Northern Ireland uniting with Ireland rather than staying in the United Kingdom.
United Ireland History
Ireland was partitioned in 1921 and Northern Ireland became part of the United Kingdom.
Nationalists who want reunification of the island have opposed this ever since its formation.
The 1998 Good Friday agreement acknowledged the legitimacy of the desire for a united Ireland while stating that it could be achieved only with the consent of a majority of the people of the six counties in the North.
Gamble Responsibly
At OLBG we take responsible gambling very seriously.
We encourage all players to check the responsible gambling tools that are available to help identify if you have a gambling problem or to provide help if you do.
Please make yourself aware of all these facilities.