If you are looking to find casino sites that pay best or the best payout online slot sites, you have probably just arrived at the right place
We have taken a look at 7 games providers and found the best paying slots for each.
Goblins Cave - 99.3% RTP
From Playtech and available at Slotnite, Goblins Cave has a huge RTP of 99.3%
Visit Slotnite Slots
Below is a section for each provider, with a list of the best slots followed by a slots review for each featured slot game
For now, here are the best paying slot by the provider.
Click on a brand to visit the review and get the current welcome offer
Always on cash back makes casino play at ALL BRITISH CASINO great value, with a great range of huge jackpot slots and live casino dealers and tables too.
Always on 10% Cashback
Live Casino
Good Range of Jackpot Slots
Best RTP Slots and Best Winning Chances
If you are looking to win more often playing the best online slots then you need to understand, and where to find information on the slots RTP
RTP% = Return To Player percentage
First up is understanding what each slots RTP [return to player] stand at.
This will help you choose the right slot and the slot that pays the most back in winning spins and bonuses.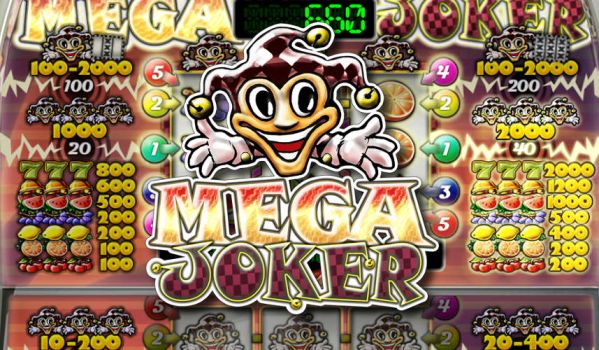 Play MEGA JOKER at bet365
One of the highest paying slots online - mega Joker, from NetEnt can be found and played at bet365
Check out the bet365 Casino
What is Return to Player Percentage in Online Slots?
Return to player is the percentage of wagered money is return in winnings over time when playing slots on a casino app.
Long losing runs and good winning runs will over course be over a shorter period and will return lower and higher percentages will be useful in the short term, but once evened out over time, the RTP is an accurate view of how the slot is set up.
Quite simply, the higher the RTP, the higher the percentage of money wagered is returned in winning spins and bonuses.
98.9% RTP Example
For every £100 wagered, the game would return £98.90 to the player over 'time.'
How long is 'time' in this case?
Well, there is actually no defined 'time' as it were, it certainly can't be narrowed down to an exact number of spins, and of course, if it were a very tight timeline it would make it impossible to win on slots in the short term, which, of course, you certainly can.
The advice is simple, if you get ahead, regardless of the growth of your original bank, eventually you will lose in the long term, so stopping while you are ahead has never been apter.
RTP Levels are to ensure the Casino Wins.
The RTP% ensures that the longer you play the less chance you have of winning. It is a harsh fact of online slot play, that if you don't quit while you are ahead, it is most likely that you will lose.
You will already have figured out that if you flip the percentage RTP, you will have the house edge.
So in this example where we are looking at an RTP of 98.9%, the house edge on this game is 1.1% which is generous in comparison to standard single zero roulette house edge of 2.70%
If you are playing any slot with an RTP of at least 97.3%, you are getting better odds than if you play Roulette.
The table at the head of this article has a list of the highest RTP slots by the provider and where you can play them. They all come under the 97.3%
When choosing a slot and best payout percentage, try to keep your choice to the recommended RTP level as outlined above
Or consider this handy guide
| RTP | When to Play |
| --- | --- |
| 97%+ | Most Often |
| 95-97% | Less Often |
| 93-95% | Rarely |
| Under 93% | Try to Avoid |
You may find slots based around Films, TV series, Bands or Sporting Events. In many cases, these will be licensed by brands whereby the game creator/provider will have to pay to brand the slot game.
This is an underlying cost that will need to be covered and often you will not find these slots falling into the list of best payout online slots.
Indeed, in the list of 63 online slots we have here, there is not a single brand name included.
The lowest RTP slot we have listed is 96.16%
Best Payout Slots by Providers
In this section, we will run through each of the providers we have looked at and list slots with high payouts
NETENT Slots
NetEnt is hosted by most of the leading slot sites and as such can be trusted for having excellent slots to play. They in fact supply over 200 games, to over 200 mobile casinos!!
That's a lot of slots!
Slot
RTP %
Where to Play
Mega joker
98.9%

bet365


Jackpot 6000
98.8%
Starburst
98.5%
Bloodsuckers
98.00%
Bob the Epic Viking
98.00%
Kings of Chicago
97.8%
bet365
Devils Delight
97.6%
Steam Tower
97.1%
Jack Hammer
97.1%
Dead or Alive
96.8%
NetEnt Slot Sites
Infomation on the best slot sites to play NetEnt titles.
Read Now
Microgaming Slots
Having developed the first online casino software as far back as 1994, they have built up a fierce reputation for quality slot gaming.
Microgaming slots are some of the most recognisable for slot play.
They also have a vast progressive jackpot network. They hold the world record biggest ever slot jackpot payout at £18,910,668 paid out in September 2018
That followed a huge, and then world record £17.8 million pounds to a Betway UK player playing for just 25P per spin in 2013.
Microgaming Slot Sites
A list of the best online slots sites to play Microgaming slots
Read Now
Red Tiger Slots
One of the newer slot providers, Red Tiger, has been around since 2014. On average their best slot has slightly lower average rtps, but can provide some huge wins.
Red Tiger boasts some fantastic-looking slots with exciting features and bonus sections, which seem to occur less frequently than other providers' slots, but generally average better bonus returns.
Red Tiger Slot Sites
New slot information and the best slot sites for playing Red Tiger games
Read Now
Blueprint Gaming Slots
Some recognizable games abound from Blueprint; they do have several branded slots that you have played before.
They also host the 'Jackpot King" Progressive Jackpot games, such as Slots of Gold and Irish Riches Megaways.
Slots
RTP%
Where to play
Fortune of Sparta
97.04%
Paddy Power
Spinal Tap
97.29%
Fortunes of Ra
97.01%
Jewel Strike
96.97%
Primal Megaways
96.76%
Rome: Rise of an Empire
96.64%
Vikings Unleashed
96.50%
Lightning Strike
96.50%
QuickSpin Slot Games
Attention to detail comes to mind with Quickspin (Owned by Playtech), with beautiful-looking slot games. You can see that this company doesn't just like making slots, they LOVE slots.
Here are their best RTP Slot games
PlayTech Slots
Playtech paid out a massive $12.3m Jackpot from the game Jackpot Giant back in October 2018
Founded in Estonia way back in 1999, Playtech has led the online gaming provider market for a long time. (They also own Quickspin since buying them out in 2016)
With over 600 slot games available, if you have played online slots before, it is almost certain you have played PlayTech at some point.
Here are their best paying online Slots by RTP%
PLAY'n GO Slots
Play n Go slots may not come as quick and fast as some other providers, but they certainly deliver on quality and have some high RTP% slots to play too
Slots
RTP%
Where to play
Sports Fishing
98.30%
All British Casino
Golden Legacy
98.25%
Diamond Diggin
98.24%
Lucky Pets
98.20%
Cash Garden
98.00%
SlapShot
97.90%
Sweets and Spins
97.90%
Wizard of Gems
97.66%






Play'n Go Slot Sites
Here is a list of the best slot sites to enjoy Play'n Go slots
Read Now
Yggdrasil Slots
Impossible to say, Yggdrasil has been around providing leading slot games since 2015.
Some real in-depth slot gaming experiences are to be had with slots like Baron Samedi and Tut's Twister, or lots of fun on Easter Island.
Here are their best slots by RTP%
FAQ's
High Payout Online Slot FAQs
What casino pays the most in slots?

The online casino that pays the most out on slots would most likely be the one that has the highest number of slot games available to play combined with the highest number of active monthly players. In terms of which pays out the most based on the payout averages of the slots available, then someone would have to collate all of that information and figure out the average.

Which online casino has the best payouts?

No specific casino can be determined against another based on payout given that all casino games have set house margins and thus depending on the level of play pay out relatively the same. What might differentiate one online casino from another is the rewards program or loyalty scheme they have in place for players.

What are the best sots to play online?

The best slots to play online will depend on what you are looking for. If you want big wins, then progressive jackpots lost might be what you want, although be aware that the edge on these is bigger for the house. If it is simplicity, then there are plenty of three-reel, single win line pays slots to play too. Read slot reviews to see which ones you would prefer.

Are online slots worth it?

Online slots are worth playing if you find them entertaining, but always you should consider and remember that they are provided for gambling entertainment only and have a house edge to ensure that you can not win in the long term. You should always gamble only as much as you can comfortably afford to lose.