Ever wondered which casino game provides you with the best chance of winning and the lowest house edge? Online casino sites offer the chance to win big but also protect their business by ensuring, in the long run, they can't lose by including a house edge, through the odds, on all games.
Which Casino games have the lowest house edge? - Single deck blackjack has the lowest house edge of all casino games. At just 0.5%, this can be lowered even further by applying the 'basic strategy'. Craps comes next at 1% for certain bets, with Baccarat at 1.5%. Single zero roulette is 2.7%, increasing to 5.26% for double-zero American wheels.
Casino Games with Lowest House Edge [Best to Worst]
| Best for You | Game | Casino Edge |
| --- | --- | --- |
| 1 | Blackjack [using basic strategy] | 0.5% |
| 2 | Craps [certain bets] | 1% |
| 3 | Baccarat | 1.5% |
| 4 | European Roulette | 2.7% |
| 5 | American Roulette | 5.26% |
Some games have a bigger house advantage than others. Here we run through each in detail, suggest the best casinos to play the games at, and present some current casino offers to take advantage of.
Select an item to skip to the section
Blackjack
Blackjack provides a better chance of winning with strategy than most casino games, and if you can find a single deck game, then you can be assured the house edge is lower than a multi-deck game.
Crucially, there is an element of skill involved with Blackjack so; the most skilled players will be playing against that 0.5% house edge, while the uninitiated will increase the house edge themselves, probably closer to 2% by simply not being an expert. Choosing a casino site to play blackjack is not going to change the house edge, but some sites do offer better blackjack options that others.
Blackjack (Single Deck) - House Edge 0.5%
Blackjack Still Requires Some Skill
Understanding what to do depending on what cards you have is a skill that can help you lower the chances of losing at Blackjack
The edge will always be with the house, but if you want to lower your chance of losing, learn the game and practice. Not rocket science.
Best Online Casinos to play Blackjack
Slots
Slots are a huge part of casinos and there are dedicated slot sites too, that feature just slot games. Slots can vary in the edge the house gets. Some games can be as low as 0.5% others up to 15%. Read our guide on the best slots by Return To Player (RTP)
Slots - House Edge up to 15%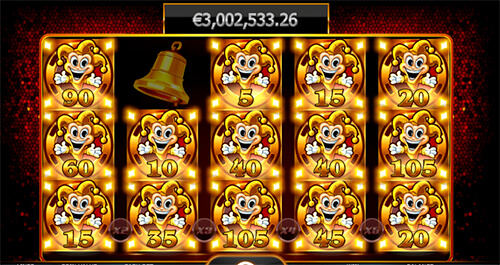 Indeed, as far as online casino apps go, the slot is the most popular game. Fast, sometimes exciting bonus rounds with huge wins and even Slot Jackpots in the millions are paid out. But in general, the house edge on slots is the biggest anywhere in the casino.
Best Online Casinos for Slots
Video Poker
Video Poker has always been a popular casino game for poker fans wanting a faster experience. Called Pokies in Australia, they are one of the most popular forms of gambling, even above traditional casinos and sports betting.
Video Poker - House Edge up to 5%
Despite Video Poker being computerised and including a house edge, knowing the mathematics of poker can introduce a level of skill and thus lessen the house edge in the long run.
Roulette
Roulette - House Edge 2.7% and above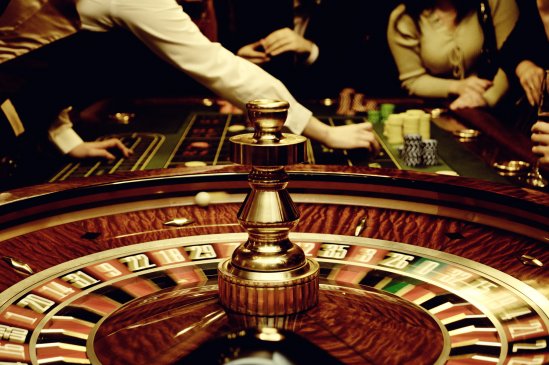 Roulette (American Double Zero) - House Edge 5.26%
The only difference between American and European Roulette is that extra zero on the board. It might seem like just one more section taking it to 38 from 37, but the difference it makes to the house edge is double!
Without going into the details, there are fewer rules in American Roulette and thus overall easier to play, but for the beginner, don't let the extra betting options put you off single zero roulette tables. For basic roulette play, they are the same.
Why Play Double Zero Roulette
When you can move the house edge back in your direction with single zero European Roulette
Roulette (European single zero) - House Edge 2.70%
Most people are familiar with the game of roulette. A wheel containing numbers 1-36 and a 0
That's 37 places for the ball to land, whilst if you pick on correctly you get paid just 35/1. There is the edge right there.
Roulette is also the easiest game to play on a mobile casino once you know the basic rules and therefore does have one of the higher edges from the games available.
Best Online Casinos for Roulette
Baccarat
In its basic form, Baccarat is a straightforward card game with three possible outcomes.
Baccarat - House Edge >1.5%
The banker has a hand, the player has a hand, and then there is the possibility of neither winning the hand [coup], and there is a tie.
You bet on the outcome of choice, although be aware that betting on the banker also comes at a charge, so to keep the edge as low as possible, the player is the bet
Best Online Casino to Play Baccarat
Craps
You've undoubtedly seen a film featuring Vegas and the characters in a casino, if not at the roulette for blackjack, then throwing dice down a table with an over-enthusiastic crowd leaning in.
Craps - House Edge 1-16%
Well, the game is called craps, it's played with dice, and piles of money!
It's a slightly more casual game when played at an online casino though!
There are a lot more rules with craps than with most casino games, as such, the house edge is lower. However, before stepping into the craps world, ensure you understand the rules and what you are betting on before betting on the game.
Advice would be to start with pass/don't pass bets, which have a house edge of 0%, This all sounds very good. A game with no house edge, but the catch here is you have to have placed a Pass/don't pass line bet, which has edges of 1.41 and 1.36% respectively.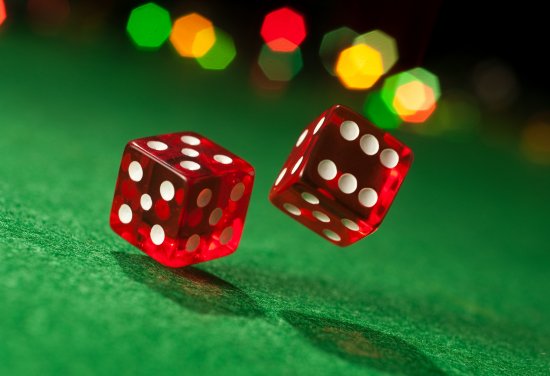 Combining these bets brings the house edge down further
Move up to the Any seven bet, and you are looking at a massive 16.9%.
Related Questions
Casino Game House Edge FAQ's [UK]
Which casino game has the lowest house edge?

Baccarat is the casino game with the lowest house edge at just 1.06% per play. Blackjack and Craps are close behind at 1.5% and 1.35% respectively, and en prison rules on roulette allow you to play Black or red at a house edge of just 1.35%

Which game has the best odds in casino?

When playing against a dealer and not against other players you will find the best odds games in the Casino. Baccarat, Craps and Blackjack all have a house edge under 2% on single plays, and thus are the best odds in the casino

What casino games can be beaten?

Any casino game can be beaten in the short term but in the long run the margin that is built into the odds means the house will always have the edge. In order of chance of losing less, [depending on stakes]

Baccarat
Craps
Blackjack
Roulette 'En-prison'

What is the house edge on slot machines

The house edge on slot machines at online casinos will fall somewhere between 90-97%. The higher the Return To Player [RTP] percentage, the lower the house edge. Meaning you should look for slot games with the highest RTP. The RTP is the amount the machine has to return to the player/s over the course of an undefined length of time of play. Being undefined this could be a very long time and thus losing runs as well as winning runs can be experienced.

What are the worst odds on casino?

Some progressive jackpot slots can have RTP's of down to 80%. There are very few table games in a casino with such low odds for a single bet. Also in Roulette, a double zero Wheel should always be avoided if a single zero is available to play. A double-zero roulette wheel doubles the house edge and your chance of losing.