The delayed Euro2020 Football Championship is almost here. Want to find an England betting offers for when they play? There are a range of different promotions we can expect to see, so let's look at what we are likely to find and what the best England betting offers are
The best betting offers on England for Euro 2020 are those that mean you get better value for a bet you want to make. Bookmakers offer bets on England on the bigger events and can include, bet and get, risk-free and money back special bets including bore draws.
Take a look at the list of bookies below to find the best betting offer for England game, and scroll through to find out more about what types of offers are available and how they best used to your advantage.
Enhanced Odds Offers for England EURO2020 Final Bets
England face Italy in the EURO2020 Final on Sunday at Wembley and William Hill are the first off the mark with an offer of 30/1 for Italy to lift the trophy, to a maximum £1 stake
Slightly better is 888sport's offer of 15/1 for a Max £5 stake, or if you fancy Raheem Sterling to score in the game, William Hill are offering a massive 66/1 for a £1 Stake.
All offers are for new customers only. Please read the terms and conditions for each offer, fully.
| Odds | Offer | Betting Site |
| --- | --- | --- |
| 66/1 Max £1 | Sterling to Score | William Hill |
| 15/1 Max £5 | England to Win Euro 2020 | 888Sport |
| 6/1 Max £5 | England to win [90 Minutes] | Parimatch |
List of Bookies with England Offers for the Euros
These bookmakers will have the best offers for new customers, existing customer promotions and the best England team betting Offers for Euro2020
Types of England Team Betting Offers
This is a list of the typs of betting offers and free bets we can expect to find when betting on England in the Euro 2020 championships, for both new customers and existing customer offers from betting sites.
Click on Any Item in the List to skip to the details
Money Back Offers
Bet £10 get £5 in-play
Bore Draw
Money back if a Player Scores
Double Odds if the Crossbar is Hit
Bet £20 in Play in the 1st half, get £5 free bet for in-play in the 2nd
Double Winnings on FGS if player scores in the first half
When Will England Exit the Euros
Top England Goalscorer
How Many Goals Will England Score?
England Enhanced Odds
England Betting Offer for the Euros
There will be lots of different types of offers available for betting on England. Read on for more info on how they might work.
1. Money Back Offers
Money-back on England will be one of the most popular betting offers for the Euros, and they will come in many forms.
The most popular will be a standard risk-free bet as a sign-up offer with a new online bookmaker. The simple premise is you register a new account, make your first deposit and bet. The reason it is named risk free is that whatever stake you place, often limited to a certain amount, is protected by a no-lose guarantee.
Of course, the bet can lose and your state will be lost, but the offer is termed risk free because in the event of a losing bet, your stake will be refunded with a free bet to the same value, although this will most often come attached to some criteria for use, such as minimum odds, or a specific event.
Money Back Risk Free Bets
Understand the difference between risk-free and money-back offers. Whilst called risk free, often if your bet loses, you will lose real money and receive free bets whereby you don't get the stake back on a winning bet. Check the terms and conditions
2. Bet £10 get £5 in-play
Bookmakers with Live betting, which is almost all of them these days, have a range of attractive offers to consider.
Another popular existing customer promotion that has been around for a long time is when you make a bet prior to the kick off in a game, you then receive a free bet for use on the in-play markets once the match has commenced.
This existing customer offer is likely to be extended for the Euro Championships, and you'll be able to bet on England before kick-off and get an in-play free bet to try out the markets on offer in the live betting sections.
In-Play Betting Offers Can Be Great
Used correctly and accurately, In-Play free bets can help to offset losses if your original bet is going against you, or to boost your returns if things are going well.
3. Bore Draw
Another popular betting offer, which will be extended to England games will be the Bore Draw.
The bore draw for England games usually takes the form of bets on specific markets and if the game should end goalless 0-0, your stake is refunded as either cash or as a free bet credit.
The most common betting markets this is extended to, are Half time full-time results, scorecasts and correct score markets.
bet365 often have these types of promotions on the run.
Money Back for a 0-0 Result
This is not a new promotion, but hopefully will still be available during the Euros, often the first group gams can be tight, and they can be used to your advantage.
4. Money back if a Player Scores
A variation of the England Money Back Offer and something that is popular with matched bettors, is when an online bookmaker offers money back if a specific player scores a goal. This is almost always exclusively offered to new customers and should be available for betting on England.
You make your bet on the offered market within the promotion, and if the named player scores, regardless of your bet being a winner or loser, you receive your stake back as part of the deal. Again, with most money back offer, this will take the form of a free bet credit which will come with further terms and conditions for use.
5. Double Odds if the Crossbar is Hit
Grabbing double the odds on England bets when they hit the crossbar is a great promotion for the euros. It provides the added excitement of knowing you stand to win twice as much on your bet is the crossbar is hit during play.
Please be aware that this is for crossbar hits and not left or right posts, however, as confusion often arises in this regard.
So you may have bet on England to win 1-0 in a game at odds of 6.00. Should England be winning 1-0 with a few minutes left, imagine, you are now hoping that if they get another attempt on goal you are hoping they do not score but hit the crossbar instead to double the odds on your bet to 12, and therefore double the amount of money that will be returned in winnings.
This does represent some value betting opportunities.
Win if they Miss!
Yeah, imagine getting paid more for your winning bet if your team hits the crossbar! You can't believe you'd hope for a miss or two. Unless you don;t want more goals to be scored - Exciting!
6. Bet £20 in Play in the 1st half, get £5 free bet for in-play in the 2nd
In-play betting offers on England, may include, this superb offer too. Bet £20 on any in-play market in the first half of the game and regardless of the outcome of that bet, you are awarded a £5 free bet to make another in play bet once the second half has commenced.
This free bet promotions can be used to either enhance the potential payout of your original bet, be used as a totally separate bet on another market in the second half, or even used to offset the loss of your full stake from your first bet, should the action and result go against you.
The bet in-play first half, get free bet in the second half provides a myriad of interactive live betting options when watching England play in the Euros. Just remember that the free bet award you will receive will only pay profit on the bet, the £5 stake will not be returned in a winning return, So factor this into your calculations.
7. Double Winnings on FGS if player scores in the first half
I'm not a huge fan of first goalscorer bets, although, for the speculative punter, they can pay handsome odds for less fancied players hitting the net first in games. An England offer I have seen before is when backing a first goal scorer at specific odds, is seeing those odds doubled if the player scores that first match goal in the first half.
Now the odds on offer can become much better value, and is the only time I might consider betting on this market.
It is worth checking if taking this offer, which you may have to opt in for, negates the bore draw offer whereby you get the stake back if the game ends in a 0-0 draw.
If you can have both offers running concurrently, then this is a pretty good bet to have on England in the Euro2020 championship
8. When Will England Exit the Euros
Odds will be offered on when you might expect England to be eliminated from th Euro Championship finals. You'll have the option of
Group Stage
Knock Out Stage
Quarter Finals
Semi Final
Losing Finalist
9. Top England Goalscorer
Regardless of how far England progress in Euro2020, the option to bet on which England player will score the most goals will be an option. Harry Kane betting offers will abound, but remember in this market, should two players score an equal number of goals throughout the tournament, the bet will subject to dead-heat rules whereby the stake will be halved at the odds taken.
Kane will be a popular choice for goal bets given he won the Golden Boot in the last World Cup
How Many Goals Will Harry Kane Score?
The 2018 World Cup Golden Boot Winner is sure to featured in many England Betting Offers
10. How Many Goals Will England Score?
Another possible England betting offer for the Euro will be to predict how many goals in total England as a team will score.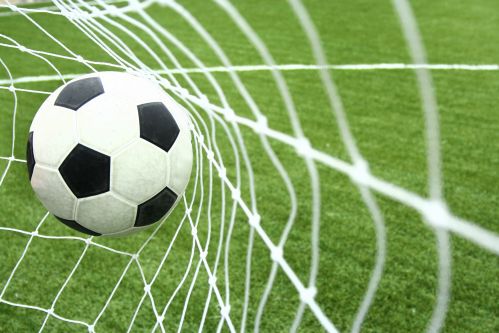 In most cases, this will include both 90 minutes play and any extra time played in knockout games. It is important to check any terms and conditions on this offer or betting market to fully understand which goals count toward the total tally and which don't.
Specifically, whilst penalties in normal play may be counted, almost certainly any penalties scored in penalty shootouts will not.
Bookmakers offering betting on penalties is another option and some are better than others.
11. FGS Odds Multiplier for Every Goal Your pick Scores
Sometimes bookmakers make a promotion on the first goal scorer market whereby the odds are multiplied by the number of goals scored by that player.
This is a superb offer if you can identify and correctly predict a player who score twice or even a hat-trick.
Imagine getting 8/1 about a player who then scores three and you get ods of 25 instead - What a bonus!
Bookie Offers for New Customers Looking to Bet on England