Betting on the Lou Marsh Trophy market is like any other sports award. If you've wagered on NFL or NBA MVP candidates in the past, you already know how this process works. Oddsmakers will present a list of candidates with odds that correspond to their chances of winning the trophy.
This is one of the most popular sports awards in Canada. It's not only the Canadian athletes playing in the large US and European sports leagues that win the Lou Marsh Trophy as the panel of voters examine every sport possible.
Lou Marsh Trophy Betting Markets
You'll not find a huge range of betting markets for the Lou Marsh Trophy, outside of placing wagers on your prediction for the winner, it may extend only to whether the winner may be male or female too. On occasion you may betting on which sport the winner will come from, but only if there are several athletes from the same sports vying for the award, primarily around Olympic years with multiple gold medal winners.
Trophy Winner
Canada is a country that breeds plenty of successful athletes, with names like Sidney Crosby, Wayne Gretzky, and Joey Votto leading the pack. You don't have to play a major sport to be considered for this trophy either, as swimmers like Penny Oleksiak (who found Olympic success as just a teenager) won way back in 2016.
You would think that it's mostly reserved for famous hockey players, but the Lou Marsh Trophy can be awarded to just about anybody, and that's part of what makes betting on it so exciting.
Sport of Winner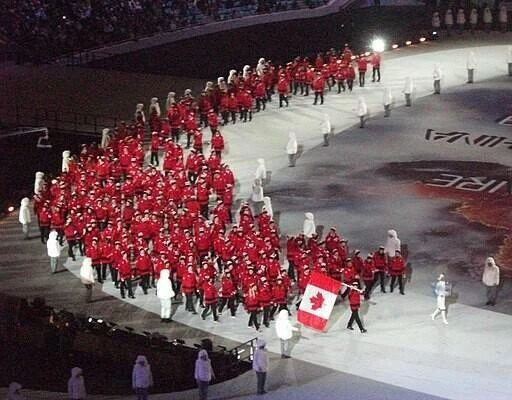 Sergei Kazantsev, CC BY-SA 3.0 , via Wikimedia Commons
You can also bet on which sport the winner plays, which is particularly useful if you don't feel like trying to choose a winner. The Sport of Winner betting market will have options like baseball, ice hockey, and even basketball, but those are only the major ones. Many sportsbooks will also offer obscure options like kayaking, bobsleighing, and even auto racing – the latter are often offered at significantly higher odds.
There's no telling which sport is going to come out on top, and that's the beauty of this betting market. In recent years, we've seen athletes from track and field, skiing, bobsleigh, and tennis win the Lou Marsh Trophy.
Gender of Winner
Lou Marsh Trophy winners come in all shapes and sizes, as well as genders. Christine Sinclair, a member of the Women's Canadian National Soccer team, won in 2012; we've also already talked a bit about Penny Oleksiak, the 2016 winner. Both of them are women and are just two examples of women that have won this trophy.
That said, plenty of men have won in the past as well! Laurent Duvernay-Tardif is an offensive lineman (as well as a doctor) in the NFL, and one of the few Canadians who are active in the league at the moment; he shared the trophy with soccer superstar Alphonso Davies in 2020.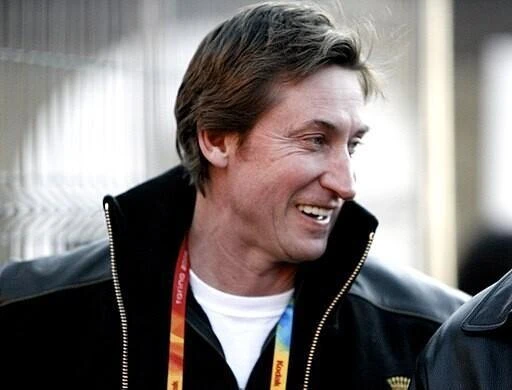 Kris Krüg, CC BY-SA 2.0 , via Wikimedia Commons
Repeat Winner
Wayne Gretzky has won the trophy a total of 4 times, although he's the only person to have done so. Barbara Ann Scott won three throughout her entire athletic career for figure skating, although many may not recognize her name since she won her very first one in 1945.
| Name | # of Lou Marsh Wins |
| --- | --- |
| Waynze Gretzky | 4 |
| Jacques Villeneuve | 2 |
| Sidney Crosby | 2 |
| Joey Votto | 2 |
| Ben Johnson | 2 |
Repeat winners aren't exactly a common occurrence, but it's certainly a possibility. Sidney Crosby is still active in the NHL and has won a few times before, and Alphonso Davies is one of the best soccer players in whatever league he happens to be playing in (currently the Bundesliga).
How to Bet on The Lou Marsh Trophy
Betting on the Lou Marsh Trophy is quite simple, all you've got to do is sign up for an online sportsbook that offers these particular betting markets. Not every website will do so, but popular sportsbooks like Bet365, DraftKings, or FanDuel will almost certainly have betting markets for this popular market in Canada.