If you entered and have qualified from round 1(3rd round matches) here:
viewtopic.php?f=3&t=61665
then you can enter on this thread. If you are waiting replays, please wait until your 3rd round selection has gone through.
NO NEW PLAYERS CAN ENTER.
Mazeymay will publish a list of qualifiers after all the round 1(3rd round matches) have been completed.
In this round 2 (4th round) it gets harder.
Please choose any team to qualify for the next round from the matches below.

Weekend 28/29th January 2017
Blackburn Rovers v Blackpool 15:00
Derby County v Leicester City 15:00
Fulham v Hull City 15:00
Millwall v Watford 15:00
Oxford United v Newcastle 15:00
Rochdale v Huddersfield Town 15:00
Lincoln City v Brighton & Hove Albion 15:00
All selections must be posted before 12.00 pm Saturday 28th (If there is a friday game this date will be amended)
QUALIFIERS From Round 1 (3rd Round)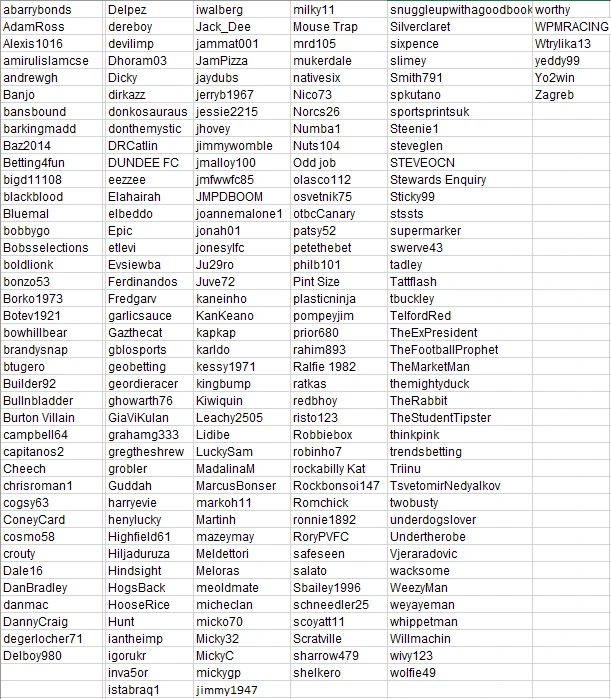 If any member is missing from the above list, please send a PM.