And again Hodor!
---
By my reckoning...

* First Face Seen in First Scene of Season 7 was...Arya Stark but in the guise of Walder Frey as played by David Bradley (no odds quoted!). I doubt they'll pay out on Arya Stark at 5/1.
* Method of First Death in Season 7 was...Poison at 3/1 (poisoned wine).
---
Huh. Apropos of nothing but had this page up from
Paddy Power
about what the ratings of the first episode of season seven would be but forgot to put it up...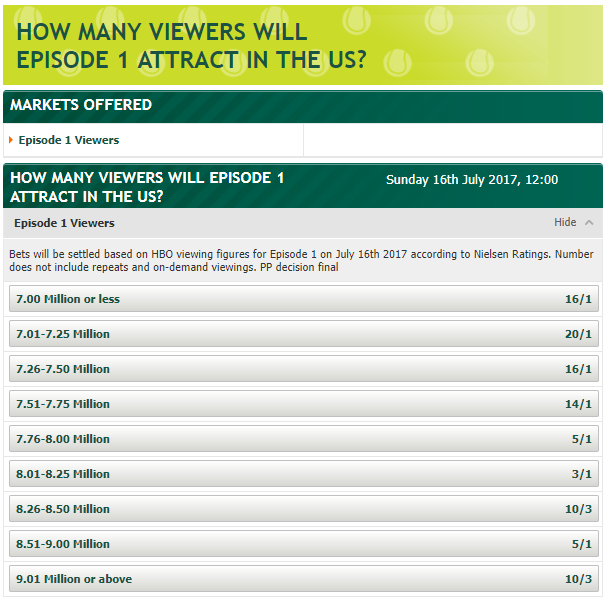 I believe the correct answer using
Paddy Power
's wording would've been 10.1 million making the "9.01 Million or Above" at 10/3 the winning selection.
http://variety.com/2017/tv/news/game-of ... 202497751/
---
---
---
Who is online
Users browsing this forum: No registered users